Heads up! We're working hard to be accurate – but these are unusual times, so please always check before heading out.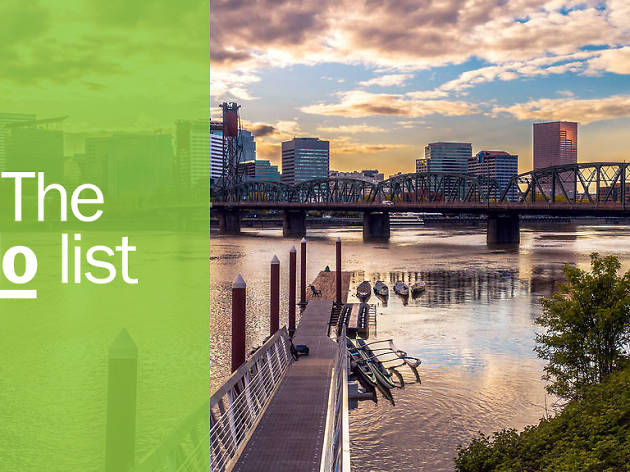 The 14 best things to do in Oregon
Offbeat charm and some of the coolest cities in the US complement the state's epic pine forests, volcanic mountains and remote lodges
Sandwiched between California and Washington, this West Coast state is often forgotten next to its famous neighbors. But Oregon is a treasure trove of natural wonders from boundless pine forests, beautiful lakes, and staggering waterfalls, to volcanic mountains and a wild coastline packed with marine life. Its treasures don't just lie with mother nature. Blessed with zany spirit, Oregon's towns and cities are some of the coolest in the US, brimming with vibrant food, rich coffee and craft beer scenes, raucous music, art collectives, and thriving zine cultures. Offbeat charm and staggering natural beauty make Oregon a state worth remembering. Here are some of its highlights.
Done something on this list and loved it? Share it with the hashtag #TimeOutDoList and tag @TimeOutEverywhere.
Find out more about how Time Out selects the very best things to do all over the world.
Best things to do in Oregon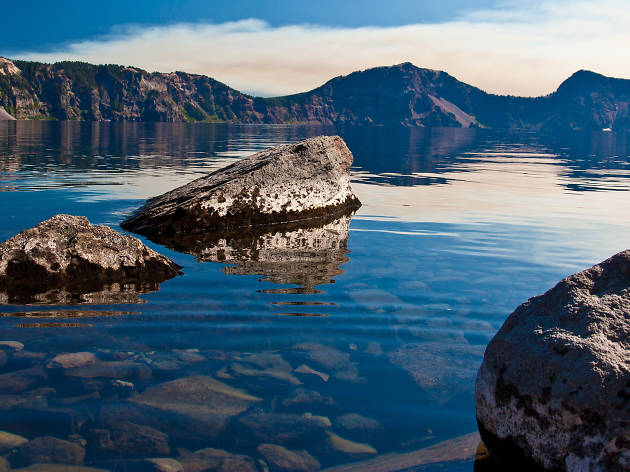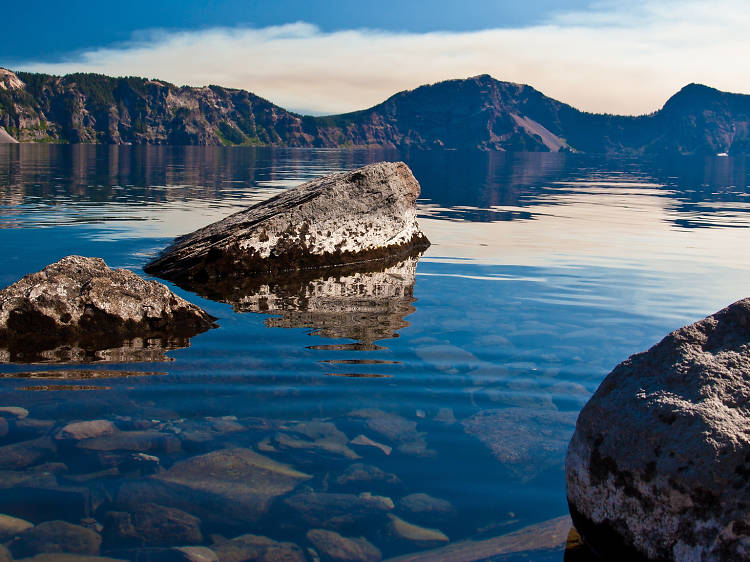 Photograph: Courtesy CC/Flickr/Kevin.Stokes
What is it? This sparkling, brilliant blue stretch of water was formed around 7,700 years ago when a violent eruption caused a volcanic peak to collapse, creating the deepest lake in the US.
Why go? Fed solely by rain and snow, its pristine waters are best seen from the Sinnott Memorial Overlook, where you can peer down a sheer drop to the dusty shore below. If you're feeling energetic, follow the steep trail down the crater side to edge of the crystal clear waters and be prepared for a gut-busting climb back to the top. In the summer hop on a boat tour, or cross-country ski your way around the 33-mile rim in winter.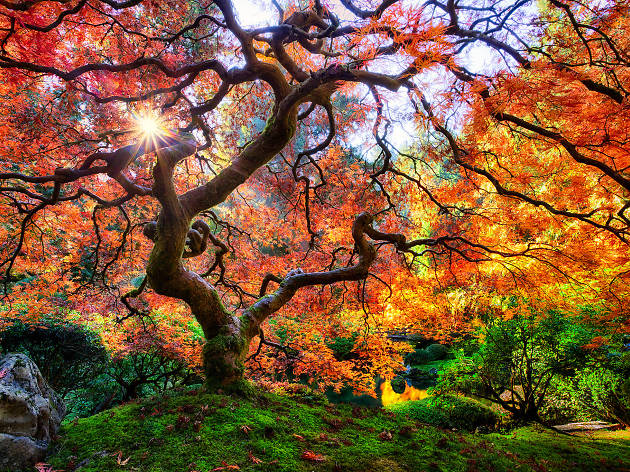 Photograph: Courtesy CC/Flickr/Michael Matti
2. Portland Japanese Garden
What is it? This sprawling urban oasis packed with streams, bonsai, ornamental bridges and springtime blossoms makes for a scene straight off a willow-pattern plate.
Why go? A recent $33.5m expansion by the Tokyo 2020 Olympic stadium architect Kengo Kuma means there's even more of the beautiful garden to see. As well as sculpted greenery, look out for traditional Japanese art exhibitions, kimono and tea ceremony demonstrations. Sit in the serene sand and stone garden, or tuck into a Japanese-style afternoon tea in the Umami Café. Visit in Autumn when the fiery leaves pop out of the undergrowth.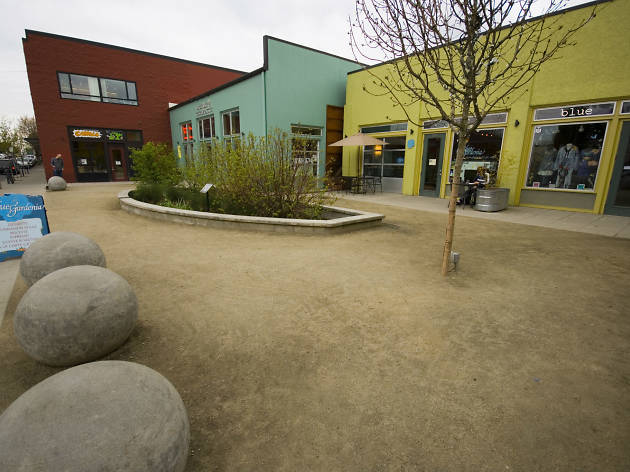 Photograph: Courtesy CC/Flickr/Radcliffe Dacanay
3. Mississippi Avenue, Portland
What is it? 'Keep Portland Weird' has become the unofficial slogan of Oregon's creative capital and nowhere is the city's kookiness more palpable than in arty Mississippi Avenue. Lined by colorful houses, most of which have transformed into quirky restaurants, craft beer joints and art hubs, it exudes ramshackle cool.
Why go? To pig out on fish tacos washed down with zingy margaritas at ¿Por Qué No?, ogle at the weird and wonderful lightbulbs in the window of Sunlan Lighting, head to a gig to at the musician-owned venue Mississippi Studios and grab a real maple bacon from Blue Star Donuts.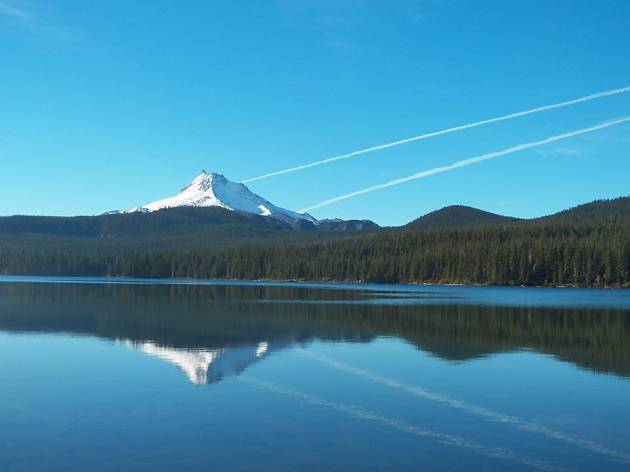 Photograph: Olallie Lake Resort
What is it? The Cascade mountain range is peppered with idyllic lakes, but this secret spot deep in the Oregon wilderness is a real gem. Nestled between the mighty peaks of Mount Hood and Mount Jefferson, it's a bumpy drive to reach this remote but breathtaking lake sitting 4,500 feet above sea level.
Why go? This is a hermit's paradise, with no electricity or phone signal. Stay the night in one of the rustic wood cabins, fish for trout, hike into the lush forest, take a wild dip, or just gaze in awe at the colossal mountain range surrounding you.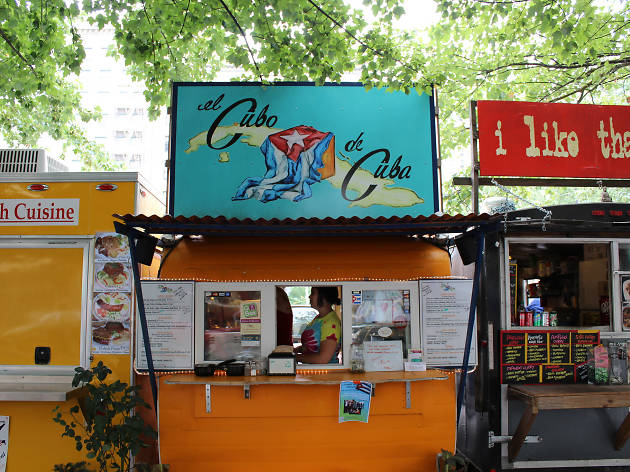 Photograph: Courtesy CC/Flickr/throgers
What is it? Portland's cutting-edge food scene is famous across the States, and right at the heart of it is a wacky collection of food carts. Hundreds of these micro-eateries are smattered across the city in groups known as 'pods', each kitted out with zany decor and serving top-notch food from every nationality imaginable. English, Colombian, Egyptian – take your pick.
Why go? The carts have made a name for themselves by serving delicious, authentic dishes, cooked by chefs who really know their stuff. They're all worth checking out, but if you're short on time make a beeline for the fragrant chicken and rice from Nong's Khao Man Gai, authentic UK fish and chips at The Frying Scotsman and The Grilled Cheese Grill serving bubbling-hot dairy from an old school bus.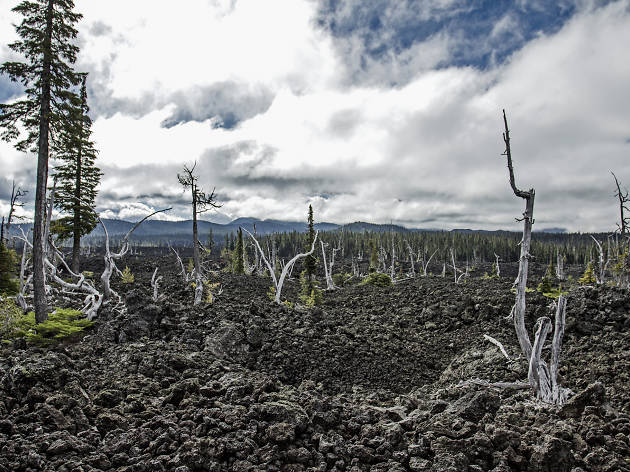 Photograph: Courtesy CC/Flickr/Bonnie Moreland
What is it? Drive up Highway 242 and immerse yourself in this alien landscape of rugged volcanic rock. The McKenzie Pass curves through this mesmerising terrain, 5,325 feet above sea level with jagged, black rocks towering over the edges of the road.
Why go? These otherworldly climes are breathtaking. Stop off at Dee Wright Observatory, a bizarre-looking viewing point made from stacks of the porous stones, where you can see the full scale of this ancient geographical phenomenon, which stretches as far as the eye can see.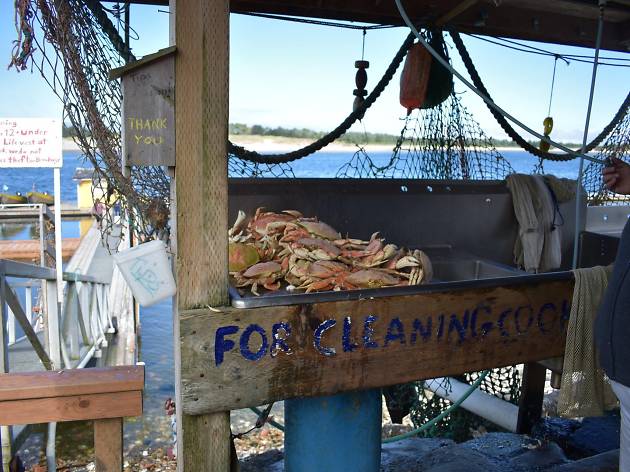 Photograph: Courtesy Jetty Fishery
What is it? This ramshackle crab shack lies off Highway 101 and has been owned by the same family since 1979. It's an idyllic, coastal spot serving fresh clams, oysters and Dungeness crab caught and prepared right in front of you.
Why go? Seafood doesn't get much fresher than this and you'll be hard-pushed to find better on the West Coast. If you're feeling lucky, rent a dock space and go crabbing for your supper. Spare some time to look at the magical scenery, which provides a backdrop for brown pelicans, bald eagles, whales and sea lions.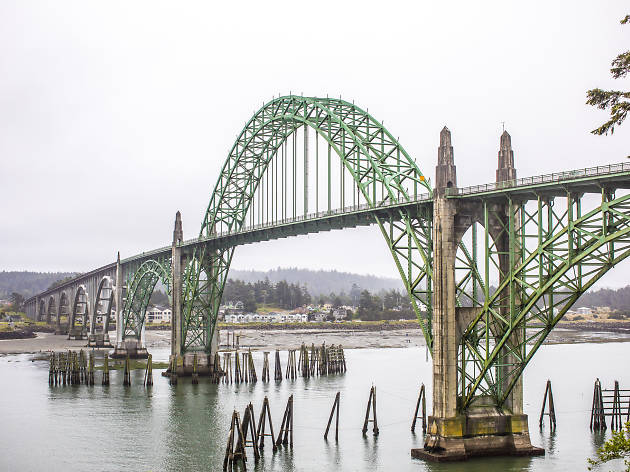 Photograph: Courtesy CC/Flickr/Thomas Hawk
What is it? A sweeping coastline, bizarre attractions, fresh seafood, historic landmarks and more marine life than you can shake a stick at. You'll find it all here in this quirky coastal town.
Why go? A kooky gem on the Oregon coast, Newport's historic bayfront is a cacophony of sea smells, sea-lion calls, creepy wax museums, independent galleries and bric-a-brac shops. Take a stroll on the gorgeous beach with delicate sand dunes and a handsome chalk-white lighthouse. Try a steaming bowl of fresh clam chowder from Mo's, delve into the local aquarium and watch the sea lions jostling for space on the harbor dock.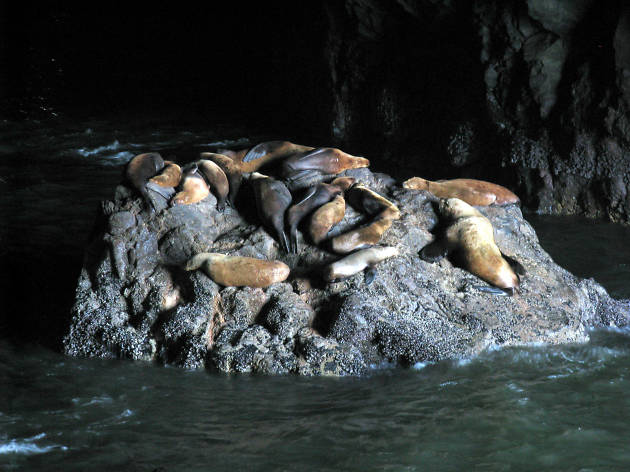 Photograph: Courtesy CC/Flickr/Paul Hamilton
What is it? This enormous underground chamber is home to hundreds of sea lions. Drop down 208 feet, the equivalent of a 12-story building, into the cavern, which glitters with mineral deposits.
Why go? See crowds of sea lions blubbering about the cave and the craggy rocks outside. It's part of the Oregon/Cape Perpetua Marine Reserve, which means your entry fee goes towards helping protect the local marine animals and their environment. Win win.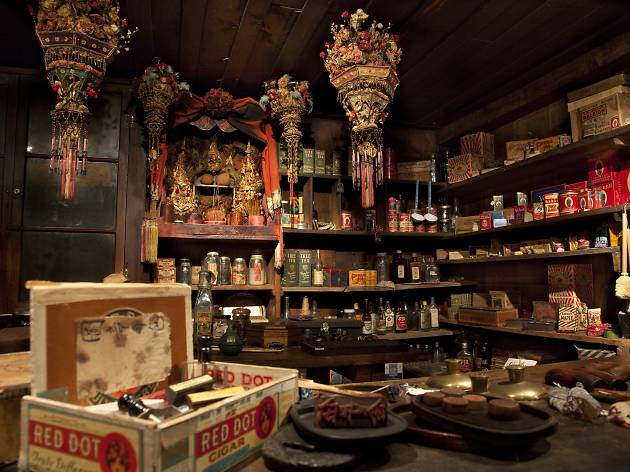 Photograph: Courtesy Jody Thompson
10. Kam Wah Chung & Co Museum
What is it? Entering this museum is like stepping into a time capsule. Built in the 1860s, this tiny stone building on the edge of John Day was home to two Chinese immigrants who ran an apothecary, doctor's office, and general store here. When they left, all their belongs remained untouched for decades.
Why go? You'll find shelves packed with dusty jars of Chinese medicines, piles of mysterious boxes covered in Chinese symbols and exquisite embroidered lanterns hanging from the ceiling. A modern museum next door explores the history of Chinese migration to the US and of John Day city, which once had the third-largest Chinatown in America.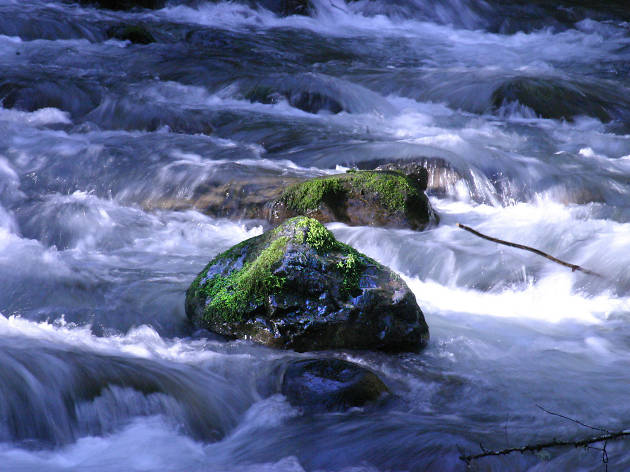 Photograph: Courtesy CC/Flickr/Lessa Clayton
11. Terwilliger Hot Springs
What is it? Take a wild soak in these geothermal pools carved into the hillside of the Willamette National Forest. There's a quarter-mile trek to reach this secluded spot, surrounded by towering pine trees and overlooking a serene lagoon.
Why go? Bathing in these rustic pools is truly magical. The steaming stone ponds range from 85-112F and their bucolic surroundings make for a surreally beautiful soaking experience. Clothes are optional here, so prepare to see plenty of bare bottoms.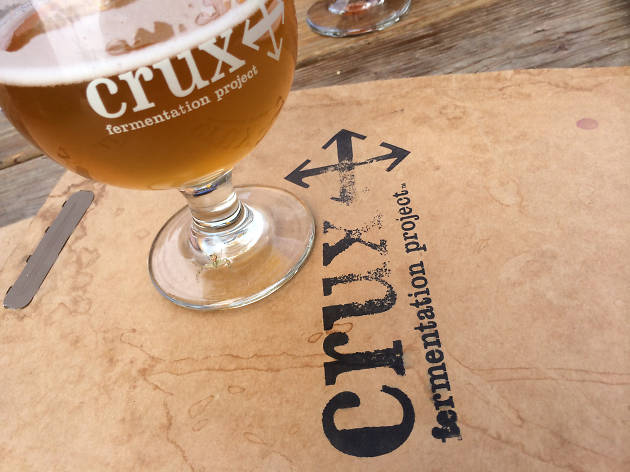 Photograph: Courtesy CC/Flickr/Adam Barhan
12. Crux Fermentation Project
What is it? Oregon is the craft beer capital of the US, and while Portland hogs the experimental hops limelight, this epic brewery and taproom in Bend is worth seeking out. Opened in 2012, Crux uses non-traditional brewing methods like open fermentation, barrel-aging and wild yeast strains to concoct tasty, unusual pints.
Why go? To sit in the buzzing taproom sipping a flight of lip-smacking ales, best soaked up with a meaty, cheesy sharing platter. Outside you'll find people playing lawn games and looking out at magical sunsets over the Cascade Mountains.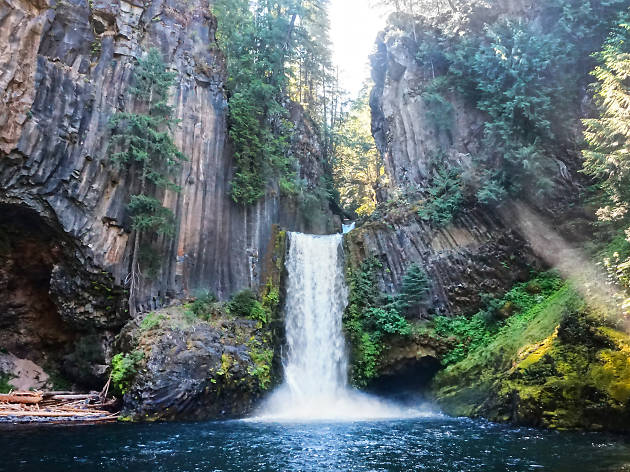 Photograph: Courtesy CC/Flickr/Paul Wittal
What is it? Stunning waterfalls are littered across this mountainous state, but Toketee, in Douglas County, is the most beautiful of the bunch. Gushing from moss-covered basalt rocks carved overtime into fascinating cylinders, framed by lush forest and pouring into a crystal-clear plunge pool – this fall is a sight to see.
Why go? It may not be the tallest, or the most powerful of Oregon's falls, but Toketee is mesmerizingly pretty. Take the idyllic mile-long trail filled with moss-covered trees and sweet wooden bridges to this watery wonderland.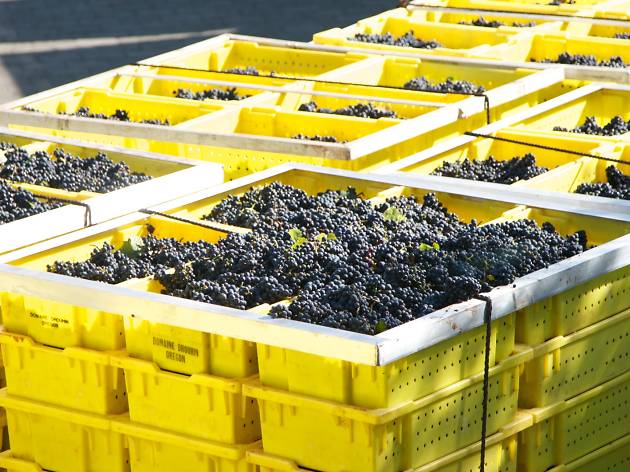 Photograph: Courtesy CC/Flickr/Slideless in Seattle
14. Domaine Drouhin Oregon
What is it? Oregon's vineyards may not be as famous as their Californian cousins, but you'll find plenty of world-class vino here too, particularly where pinot noir is concerned. The US arm of Burgundy's Maison Joseph Drouhin has a reputation for producing some of the best glasses in the state, and it's a pinch of southern France in the picturesque hilltops of Dayton.
Why go? For gorgeous hilltop views and glasses of the some of the New World's best, earthy pinot noir. Drop in for a tasting on their sun-soaked terrace or reserve a place on a tour around the impressive estate with an indulgent wine-and-cheese pairing to finish.