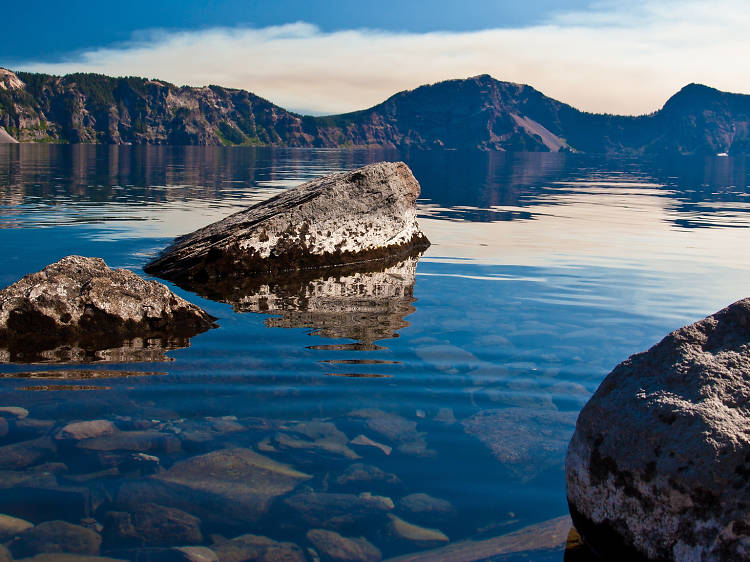 Photograph: Courtesy CC/Flickr/Kevin.Stokes
What is it? This sparkling, brilliant blue stretch of water was formed around 7,700 years ago when a violent eruption caused a volcanic peak to collapse, creating the deepest lake in the US.
Why go? Fed solely by rain and snow, its pristine waters are best seen from the Sinnott Memorial Overlook, where you can peer down a sheer drop to the dusty shore below. If you're feeling energetic, follow the steep trail down the crater side to edge of the crystal clear waters and be prepared for a gut-busting climb back to the top. In the summer hop on a boat tour, or cross-country ski your way around the 33-mile rim in winter.