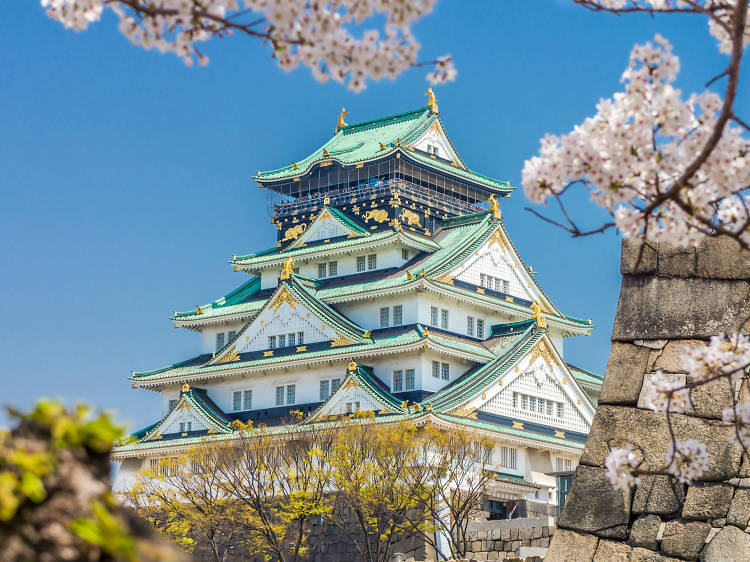 Photograph: Courtesy Shutterstock
What is it? A beautifully renovated castle, and one of Japan's most famous to boot.
Why go? Unlike neighbouring Kyoto or Nara, Osaka doesn't have a whole lot of traditional architecture left, but their castle is a sight to behold. The top floors have some pretty interesting exhibits, and the entire area turns pink during cherry blossom season, making it a very popular picnic spot. Beautiful as it may be, go in winter to avoid the extreme crowds.