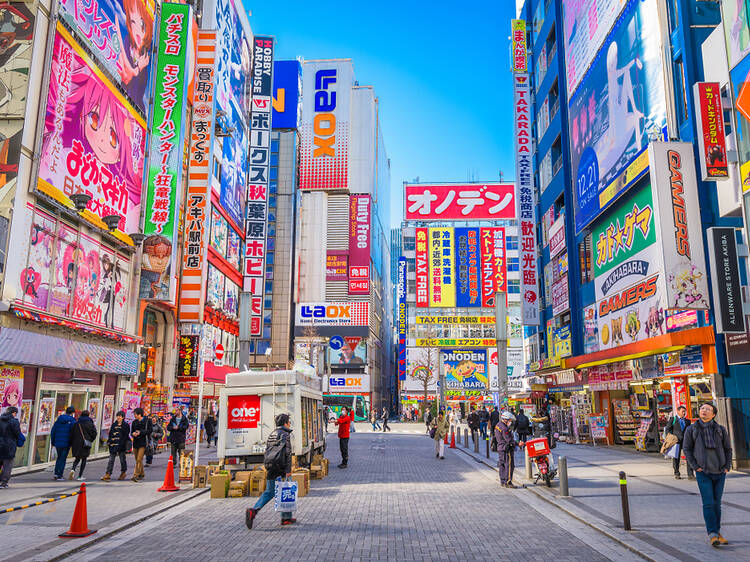 Photograph: Sean Pavone / Shutterstock.com
Welcome to Tokyo! It's time to start your trip with a few days in Japan's exhilarating capital. Most of central Tokyo is accessible by the metro – this is a separate system from Japan Rail and does not fall under the pass, so we recommend you don't activate your rail pass yet (more on that later).
Shop your way through bustling Shibuya, stroll through Yoyogi Park, visit Meiji Shrine, look for toys and anime goods in Akihabara, and eat and drink your way through the city, from Michelin-starred restaurants to cheap noodle stands and quirky street food (make sure to snap a photo of the crazy cotton candy from Momi & Toys).
Where to stay in Tokyo
The Asakusa Kokono Club Hotel is spacious by Tokyo standards, close to the famous Sensō-ji (temple), and loaded with delightful design details. On a tight budget? The Toyoko Inn chain has locations all over the city. Quarters are on the smaller side, but rooms are clean and serviceable, and there's a basic free breakfast.
Next stop… Hirosaki
It's time to activate your rail pass! Take it to the ticket office of a major Japan Rail station to activate, then book a seat on your northbound train. You can travel from either Tokyo Station or Ueno Station. Reservations (free) are required on the Tohoku Shinkansen, so be sure to secure a booking as soon as you validate your pass.
Ride the Tohoku Shinkansen to Shin-Aomori Station, then switch to the limited express Ou Line to Hirosaki Station. The journey takes four hours.