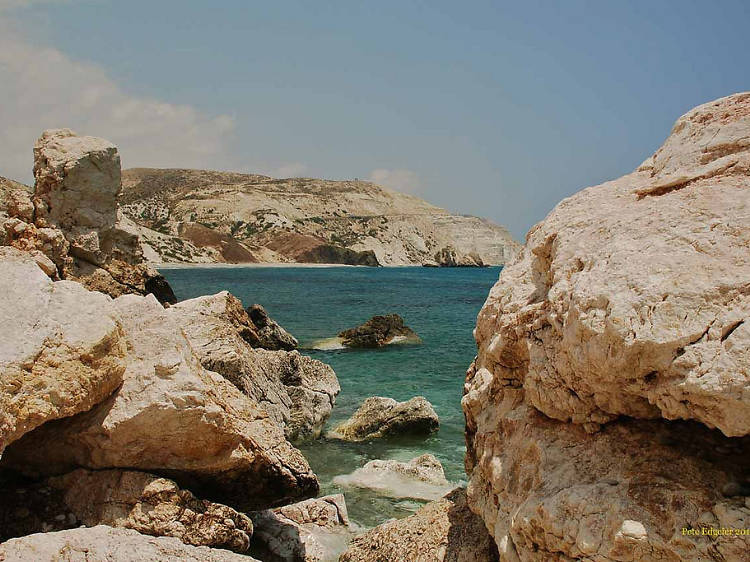 Photograph: Courtesy CC/Flickr/Pete Edgeler
What is it? Also known as the Rock of the Roman, this massive sea rock is one of the most visited sights in Paphos.
Why Go? The story of how Aphrodite came to be here is very much a part of the city's allure. Why not head to the exact place that, in ancient times, people believed she emerged from? You'll find Aphrodite's Rock in a gorgeous landscape that's fitting for a goddess's birth. The giant geological formation of rocks stand out on the pristine coastline. It's forbidden to climb up on the rock – and the sea is usually rough enough to prevent most from trying – but it's a perfect place to visit on a scenic walk. Best to admire (and Instagram) it all at sunset.