The 11 best things to do in Paphos
Head to the birthplace of Aphrodite to discover mythical landscapes, historic sites and the best things to do in Paphos
You'll find the harbour city of Paphos in southwestern Cyprus, where the mountains meet the sea and where there are a tons of things to do. In Paphos, locals pride themselves on being the birthplace of the Aphrodite (Venus), the goddess of love and beauty. With that mythical correlation, a sense of romance, beauty and deep history enriches everything here, inspiring writers, poets and artists throughout time. The city boasts diverse influences from various conquerors. The sites are rich here, whether you go to Old Paphos and Kouklia, the legendary Kato Paphos Archaeology Park or the modern city of New Paphos. And, beyond the city, you'll discover some of the finest beaches in the country—here, sun, sand and sea collide for perfect days of relaxation.
Done something on this list and loved it? Share it with the hashtag #TimeOutDoList and tag @TimeOutEverywhere.
Find out more about how Time Out selects the very best things to do all over the world.
Best things to do in Paphos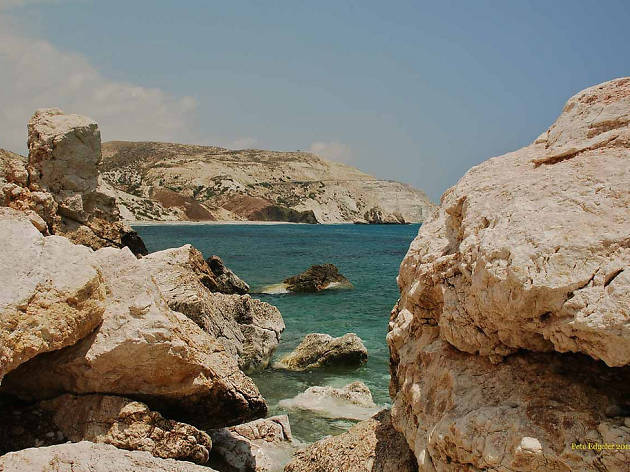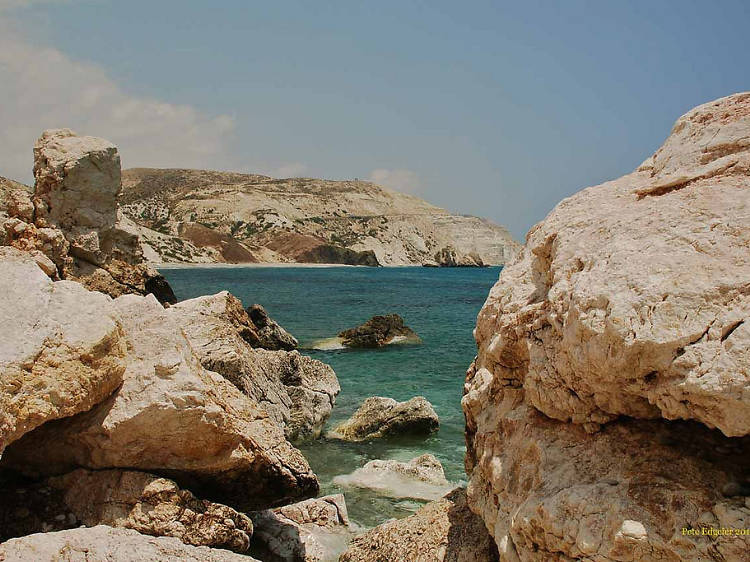 Photograph: Courtesy CC/Flickr/Pete Edgeler
What is it? Also known as the Rock of the Roman, this massive sea rock is one of the most visited sights in Paphos.
Why Go? The story of how Aphrodite came to be here is very much a part of the city's allure. Why not head to the exact place that, in ancient times, people believed she emerged from? You'll find Aphrodite's Rock in a gorgeous landscape that's fitting for a goddess's birth. The giant geological formation of rocks stand out on the pristine coastline. It's forbidden to climb up on the rock – and the sea is usually rough enough to prevent most from trying – but it's a perfect place to visit on a scenic walk. Best to admire (and Instagram) it all at sunset.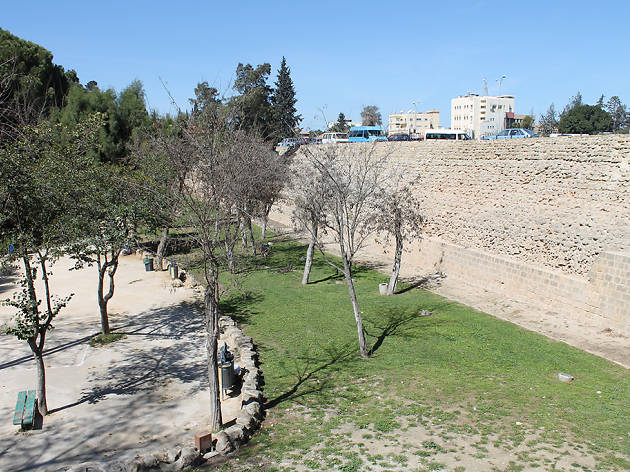 Photograph: Courtesy CC/Flickr/Alan Samuel
What is it? The historic city centre of Paphos is one of the most charming places to take a stroll to explore.
Why Go? In 2017, the Old Town received funding to restore its historic buildings and public spaces, meaning it currently looks tip top. Dine outdoors, watch the sunset, and shop at Kennedy Square and Makariou Avenue. The latter's known for its boutiques and farmer's market.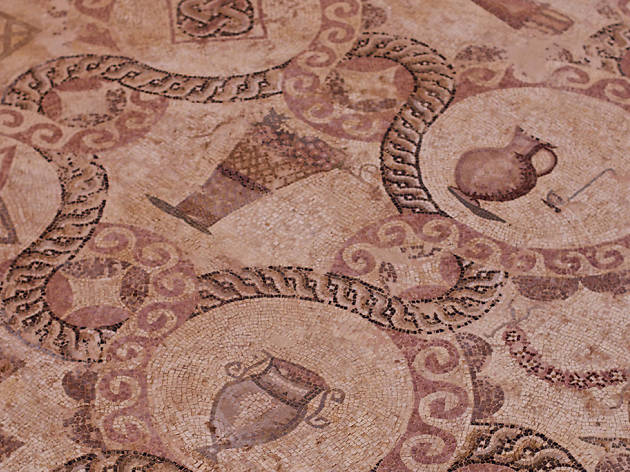 Photograph: Courtesy CC/Flickr/ermakov
What is it? The Romans built beautiful villas around Cyprus in the second century, and these mosaics are some of the best remaining examples of their kind.
Why go? This mosaics collection is one of the highlights when visiting Unesco World Heritage Site Kato Paphos Archaeology Park. The intricate collection of coloured tiled floors were once the proud works adorning four Roman villas here. The House of Dionysus, dedicated to the god of wine, has some of the most colourful scenes depicting the party life and merriment of ancient times.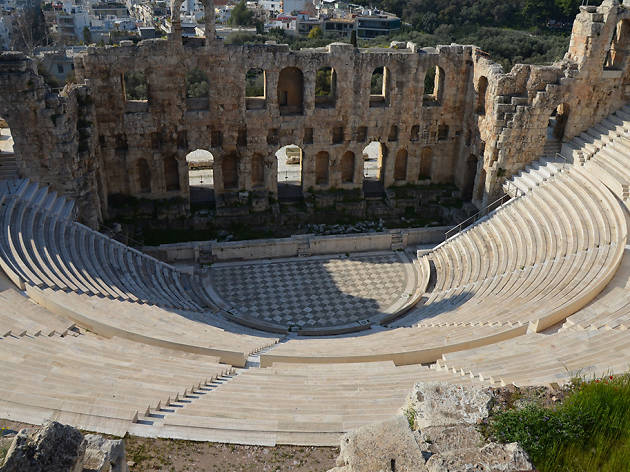 Photograph: Courtesy CC/Flickr/Carole Raddato
What is it? This second-century theatre and music venue still plays a role in local arts today.
Why go? If you love music performances, time your travel to experience one in Paphos at the historic Odeon. Thousands of years since it was built, this 12-row sandstone theatre continues to host summer music events and theatre under the stars. The surrounding area is also fascinating to explore – here you'll find ruins, including ancient city walls and a Roman Agora marketplace. You'll also find the ruins for a Roman temple dedicated to the god of medicine, Asklepion.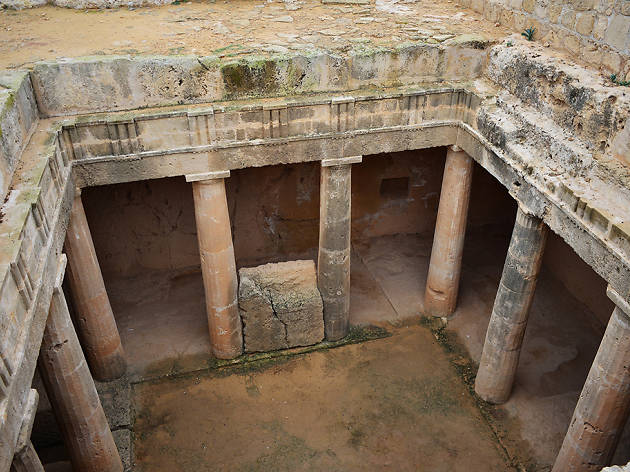 Photograph: Courtesy CC/Flickr/orientalizing
What is it? Within Kato Paphos Archaeological Park, you can wander into an underground maze of tomb chambers that date back to the fourth century BC.
Why go? Despite its name, no kings were buried here. However, the impressive state this necropolis is in makes it worth a look. The grand burying spaces are set within a series of caves and sandstone tombs. If you are limited on time – and can only visit one room – head to tomb number three which has a wealth of Doric columns still standing and design inspired from ancient Egyptian culture. Need even more of a history fix? Don't forget to pop into the Archaeological Museum of Paphos too.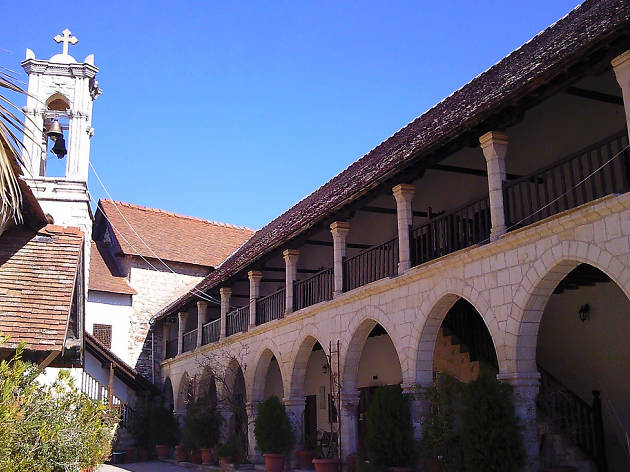 Photograph: Courtesy CC/Flickr/Karen Bryan
6. Chrysorrogiatissa Monastery
What is it? This twelfth-century monastery, in the Cypriot mountains just outside Paphos, was built in one of the most tranquil mountainous spots in the Paphos region.
Why go? The monastery was built in beautiful natural forested surroundings near a quaint village called Panagia. Today, the monastery produces vintage wine which is worth a taste after you admire frescoes that were painted more than 300 years ago. A perfect relaxing afternoon.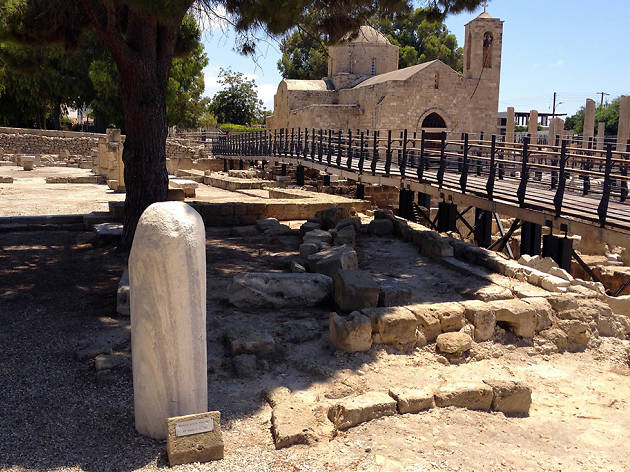 Photograph: Courtesy CC/Flickr/Andrew3000
What is it? When Saint Paul visited Cyprus, this pillar was where he suffered lashings for preaching his controversial teachings.
Why Go? Saint Paul visited Pafos in 45 AD, a time when Paphos was a crossroads of trade and culture. He had a goal to convert islanders to Christianity. According to legend, he was tied and whipped for doing so – suffering 39 lashes on this plain lump of stone which became known as Saint Paul's Pillar. You'll find the pillar next to the thirteenth-century Agia Kyriaki Chrysopolitissa, an impressive church which has an elaborate mosaic tiled floor.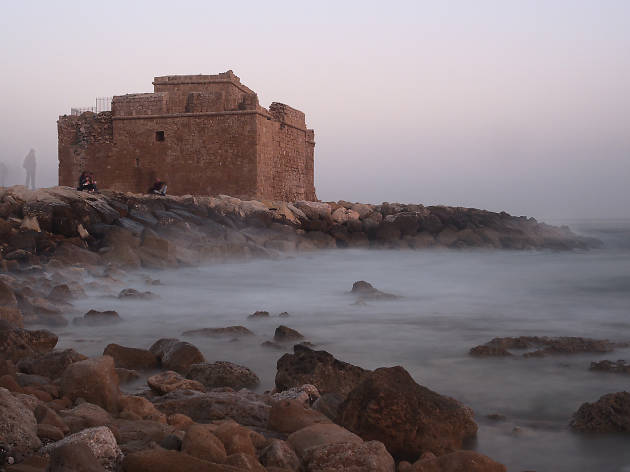 Photograph: Courtesy CC/Flickr/senza senso
What is it? One of the prominent landmarks of Paphos is a centuries' old castle still used by locals as a festival gathering place.
Why go? For a bit of history, exploring Paphos Castle brings you behind the walls of a still-standing Byzantine fort once built to protect the harbour from invaders. Throughout the centuries it took on other roles, including as a place of storage, a refuge and as a prison. If you happen to be in town for the Paphos Aphrodite Festival – which takes place every September – the castle is incorporated into the backdrop of the performances. Want to get a great snap of the harbour? Climb onto the castle ramparts here.
What is it? A peaceful two-level waterfall with swimming areas, mud therapy, and statues of the Greek god Adonis and goddess Aphrodite.
Why Go? For those looking for a relaxing spot beyond a beach, the Adonis Baths are a destination to head to in Kili. According to Greek mythology, Adonis and Aphrodite had many children here and the people of Paphos are said to be descendants of these two famous mythical lovers. Plus, spa day, woo!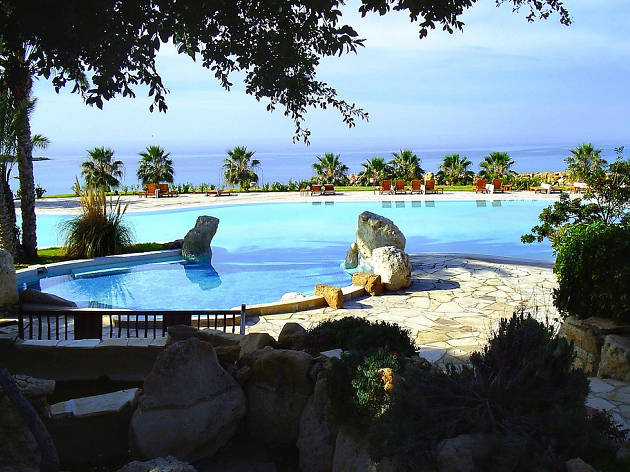 Photograph: Courtesy CC/Flickr/Ronald Saunders
What is it? This long stretch of beach known for its soft, white sand and crystal waters can be found at Peyia.
Why Go? If you're exploring Cyprus, a beach day – or a few – should be part of the agenda, and Coral Bay is one of the most stunning beach destinations in the country. The area is dotted by sea caves created by a U-shaped cove flanked by a steep cliff. The idyllic, Blue Flag status beach is popular for Insta-worthy photos. For the beach history buff, a thirteenth-century BC settlement known as Maa-Paleokastro can be explored in the northern end of the bay.
Best selling Time Out Offers