Heads up! We're working hard to be accurate – but these are unusual times, so please always check before heading out.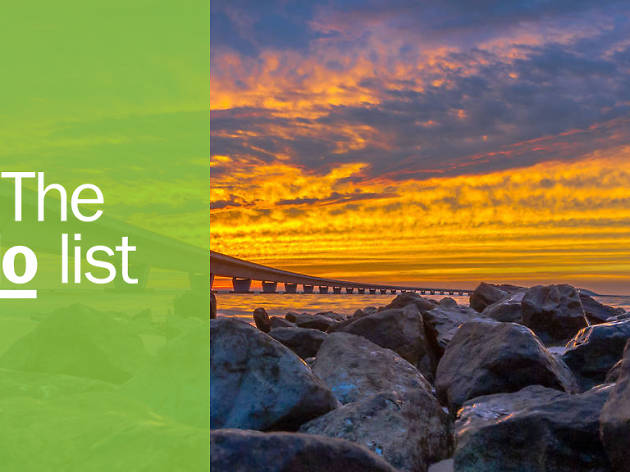 The 10 best things to do in Pennsylvania
Civil War ghosts, contemporary art and legendary sandwiches are on our list of best things to do in Pennsylvania
In its heyday, Pennsylvania has had national history made on its battlefields, spawned Andy Warhol and even provided the backdrop to great Hollywood films. Between the American Revolution and the Civil War, armchair historians can have a literal field day in this state, but the contemporary art scene and food traditions are also nothing to sniff at. From one end to another, lush forests and rolling hills make Pennsylvania a road-tripper's dream—so here are a few stops worth making as you go. Ready to tackle the very best things to do in Pennsylvania?
Done something on this list and loved it? Share it with the hashtag #TimeOutDoList and tag @TimeOutEverywhere.
Find out more about how Time Out selects the very best things to do all over the world.
Best things to do in Pennsylvania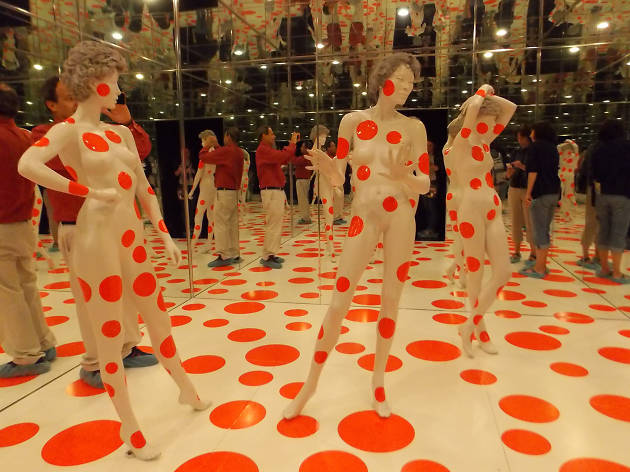 Where is it: Pittsburgh
What is it: Pittsburgh might be the hometown of pop art legend Andy Warhol, but the city's Mattress Factory is where you will find today's most cutting-edge modern art.
Why go: Come for the permanent Yayoi Kusama Infinity Dots Mirrored Room, but stay for the mind-bending Sarah Oppenheimer illusion and James Turrell's Pleiades, a work that can only be seen after sitting in a dark room for 20 minutes while your eyes adjust.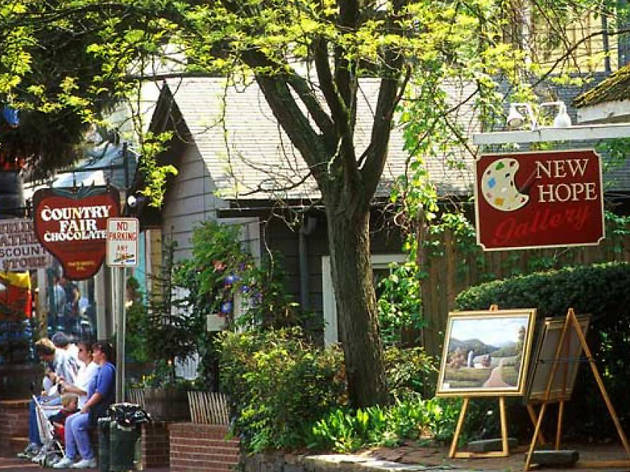 Where is it: New Hope
What is it: Nestled in the cottage-dotted countryside north of Philadelphia, the downtown of New Hope is a strange and intriguing mixture of quaint Victorian village with remnants of the hippie movement.
Why go: Motorcycles and pride flags line the high street, which bustles with visitors in the summertime. If you are a fan of vintage shopping, you'll be spoilt for choice in well-maintained '50s-'70s wear at spots like Love Saves the Day, Night Bird and Thirteen Vintage.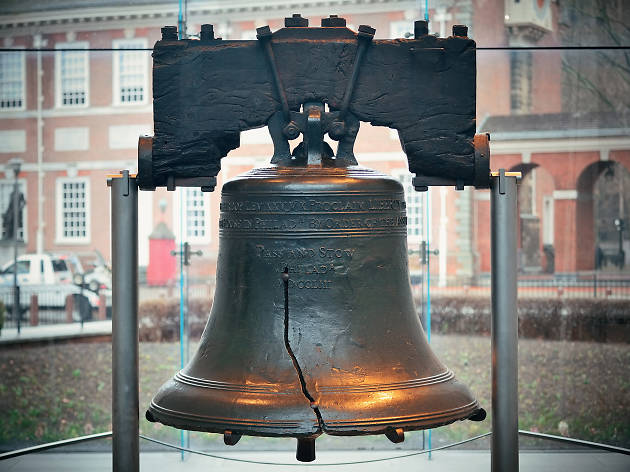 Where is it: Philadelphia
What is it: An enduring symbol of the United States' sovereignty, the bell is said to have been rung on July 8, 1776 from the tower of Philadelphia's Independence Hall to celebrate the Declaration of Independence.
Why go: The two-ton bell here provides a pilgrimage of sorts for history buffs and fans of the American Revolution, but was also adopted by the abolitionist movement in the 1800s. It was even present at the public viewing of President Abraham Lincoln's body after his assassination.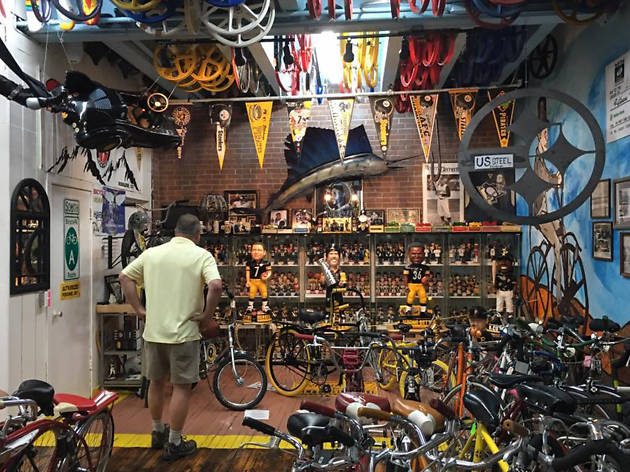 Where is it: Pittsburgh
What is it: Anyone who has set foot in bike-loving locales around Europe will likely be shocked to learn that Pittsburgh is the home of the world's largest bicycle museum and store.
Why go: The name doesn't lie: if you like anything with two wheels and pedals, this place is for you. The 4,000-strong collection spans eras, movements in popular culture and even includes movie memorabilia such as the bike from Pee-wee's Big Adventure.
Photograph: Shutterstock
Where is it: Shartlesville
What is it: An 8,000-square-foot miniature and model railway in Shartlesville that spans across the landscapes of America and its people while looking back at the era of the creator, Laurence Gieringer, who lovingly built it in 1935.
Why go: Equal parts bizarre and heartwarming, the village is so expansive that you could circle its outer viewing walkways a dozen times and still spot something new. "Night" falls every half hour and is followed by an age-worn slideshow and a salute to God Bless America.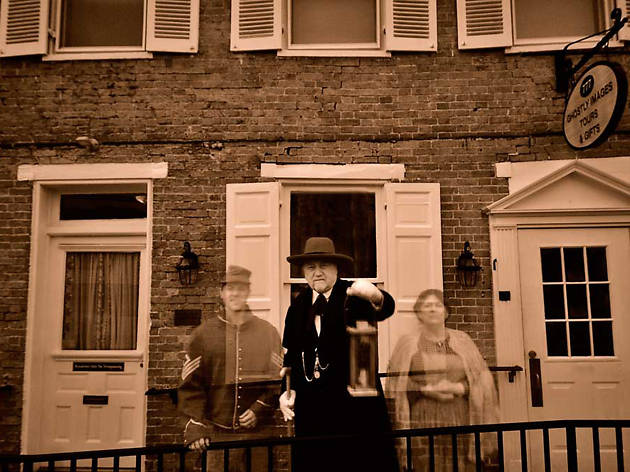 Photograph: Donnie Thompson
6. Gettysburg Ghost Walk Tours
Where is it: Gettysburg
What is it: Gettysburg was the site of a bloody battle that changed the course of the country's history. It's also where President Abraham Lincoln gave his famous address celebrating said battle's victory.
Why go: Join candlelit ghost tours at sites ranging from an eerie haunted orphanage to the home of the only civilian killed during the battle. Take the spook-factor up a notch on tours led by "ghost" characters.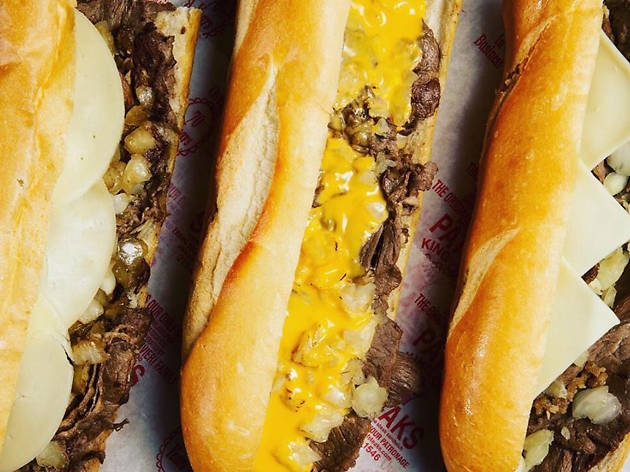 Where is it: Philadelphia
What is it: Pat's King of Steaks invented the Philly cheesesteak: a hot mess of thinly sliced beef and glorious melted cheese in a hoagie roll.
Why go" This no-frills joint has been run by the same family since 1930, and it's the best place to try Philadelphia's most famous food.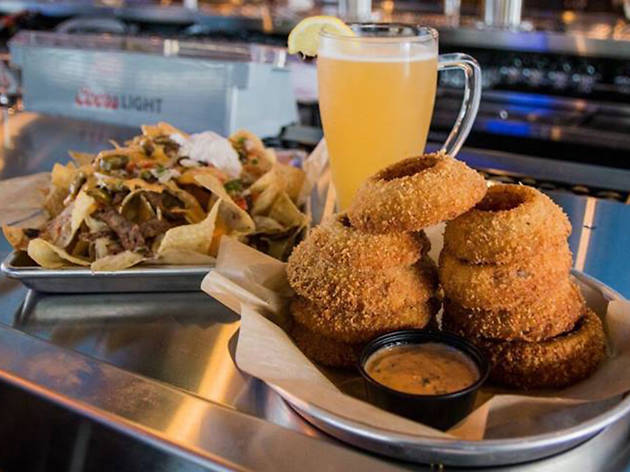 Where is it: Pittsburg
What is it: Pittsburg has an ability to leave sandwich lovers waddling home satisfied with the Primanti Brothers' fabled Pittsburgh sandwich.
Why go: The city's towering constructions of sliced meat, provolone cheese, French fries and coleslaw between slices of bread are pure carb-on-carb joy.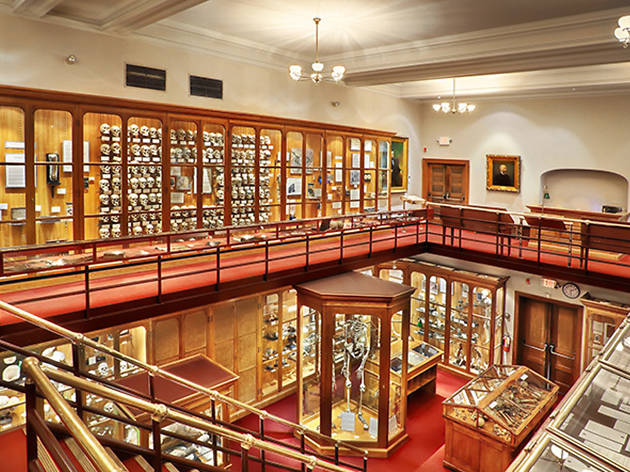 Where is it: Philadelphia
What is it: The Mütter is a medical museum located at The College of Physicians of Philadelphia. It contains a plethora of anatomical oddities and, well, pieces of famous—and infamous—people of the past.
Why go: This museum is an eyebrow-raiser and not for the faint-hearted. Among the exhibits are the conjoined liver of the original Siamese twins Chang and Eng Bunker, slides of Albert Einstein's brain and a piece of John Wilkes Booth's vertebra.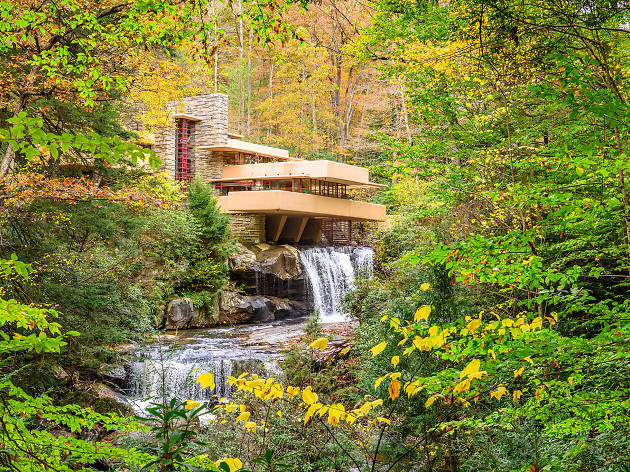 Where is it: Mill Run
What is it: Built over a waterfall in the rural Laurel Highlands of the state's southwest, the Fallingwater house is considered Frank Lloyd Wright's greatest work. Originally built for a prominent Pittsburgh family, the home is now owned by the Western Pennsylvania Conservancy, which runs guided tours of the property.
Why go: If you like design, architecture or simply browsing homes only billionaires could afford, Fallingwater's near-seamless integration with its lush surroundings and use of horizontal and vertical lines shows why Wright is one of the greats.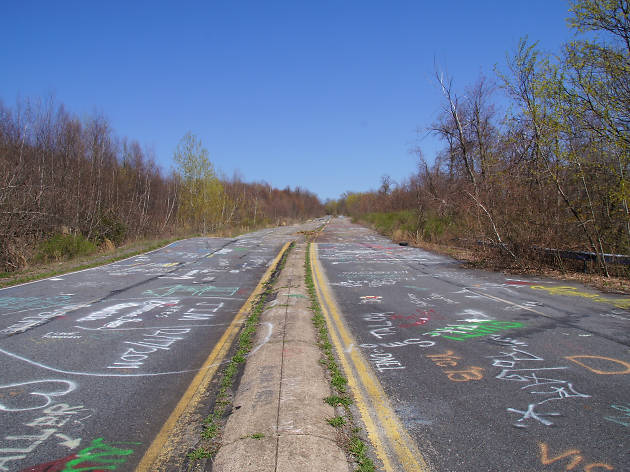 Where is it: Centralia
What is it? Since 1962, the nearly 3,000-strong population of coal-mining town Centralia has dwindled to less than five, at last count—all because of a fire that won't stop burning. It is now one of the world's best-known ghost towns.
Why go: Sinkholes and toxic fumes have driven most residents away from this area, leaving it as a sort of creepy time capsule. Smoke can still be seen rising from the Earth as the coal fire continues to burn.