Negroni Week
Order the famous Campari cocktail during the week of June 4-10 and help raise money for charity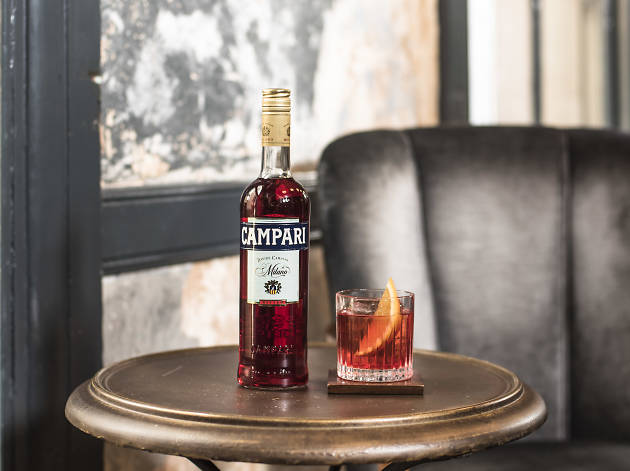 Negroni Week is in its seventh year as an international celebration of the famous Italian cocktail of Campari, gin and red vermouth. For seven days, thousands of bars around the world will be championing the nearly 100-year-old cocktail and raising money for charitable causes.
Negroni Week was launched by Imbibe magazine in 2013 to celebrate one of the world's great drinks, invented by Count Camillo Negroni in Florence in 1919 as a variation on the Americano substituting gin for soda. The International Bartenders Association (IBA) lists Campari as an official ingredient of the Negroni, and thus, there is no Negroni without Campari.
During Negroni Week, participating venues will be donating a portion of the sales of Negroni cocktails and related items to a charity of their choice. At the end of Negroni Week, Campari Australia will match the donation to the nominated charity of Australia's highest donating individual on-premise venue (to a maximum amount of $5,000). Last year's event involved 7,700 venues in 60 countries and succeeded in raising $1.5 million.
So how can you take part? Head down to one of the following top bars and order a Negroni, of course.
The Aviary's three levels of bars – the Perch, the Lounge and the Nest Rooftop – host a range of events each week. DJs play every Friday and Saturday night on the Nest Rooftop from 7pm. For the month of June, the Aviary is heroing the Classic Negroni.
Hidden in the bare-bricked, New York loft-style bar of Wolf Lane with a house cocktail in hand (a Negroni is your best bet during Negroni Week), you'd be hard pressed to find much wrong with your situation. They also have a selection of drink-friendly bar snacks (think olives, dips and a few cheeses) in case you're hungry like the wolf.
The Cottesloe Beach Hotel is everything that's great about Perth: sunshine, beautiful beaches, fresh, local produce and a relaxed atmosphere. There's no better way to enjoy a sunset than on the hotel's Verandah Bar, unless it's with a Negroni cocktail in hand during Negroni Week, when a portion of the sales will be donated to charity.
Party in style at Sweetwater Rooftop Bar, with handcrafted cocktails, modern Asian cuisine and sweeping views across Fremantle out to the Swan River, Freo Port and the Indian Ocean. The venue is taking part in Negroni Week – order one and they'll make a donation to charity.
Step away from the suit-clad masses of Brookfield Place and soak up the industrial-meets-hipster vibes of Choo Choo's. Vintage furniture sits atop polished concrete floors in this small bar, with an impressive line-up of craft beers to peruse. But to experience the best of Choo Choo's, set the hops aside for hard liquor – bespoke cocktails are their forte. From June 4-10, you can explore the different tastes and twists of the iconic Negroni cocktail while supporting a good cause.
You can arrive by boat at this waterfront bar in East Perth, on the banks of the Swan River. Enjoy relaxed waterfront dining, an extensive list of cocktails, local and imported wines and beers, and live entertainment every weekend. Negronis are mixed at the five metre-long central bar.
Canteen has a focus on the Neapolitan art of very good pizza. The emphasis here is on fun times: it's a loud oceanside pizzeria and the custom-built oven is the territory of Napoli-born pizzaiolo, Ettore Bertonati. The classic Italian refreshment the Negroni is offered here, and during Negroni Week they're giving to charity each time you order one.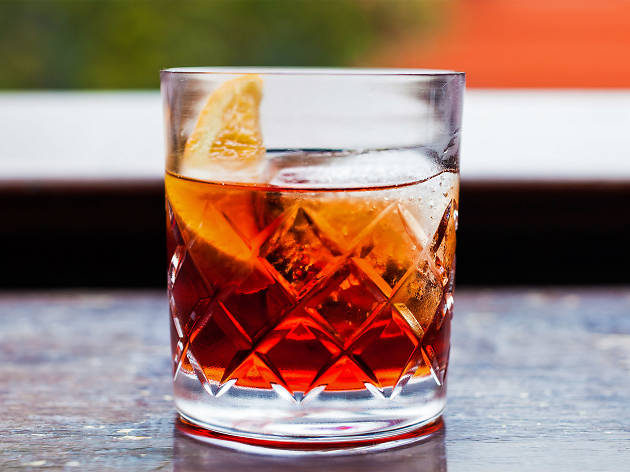 Photograph: supplied
Experience signature Negronis at bars and restaurants across the State Buildings, or visit the pop-up Negroni Week bar in the Postal Hall for a collaboration Chicho Gelato Negroni sorbet and plenty of delicious drinks. Specials at the pop-up bar include Mandarin & Lemongrass, Cold Drip, Nutella and 'The Good Oil' Negronis, with part proceeds from every Negroni sold donated to OzHarvest.
State Buildings Signature Negronis:
Mandarin & Lemongrass Negroni at Long Chim
Hopped Negroni at Petition Beer Corner
Yuzu Negroni at Petition Wine Bar & Merchant
Rosella Negroni at Wildflower
Classic Negroni at the Treasury Lounge and Bar, Halford, Post and Petition Kitchen
The Reveley offers a different experience depending on your mood. Henry's, on the rooftop, is very much cocktails and small bites, while a serious menu can be found in the first floor dining room. Drink in those river views while you sip on a Negroni during the week of the same name.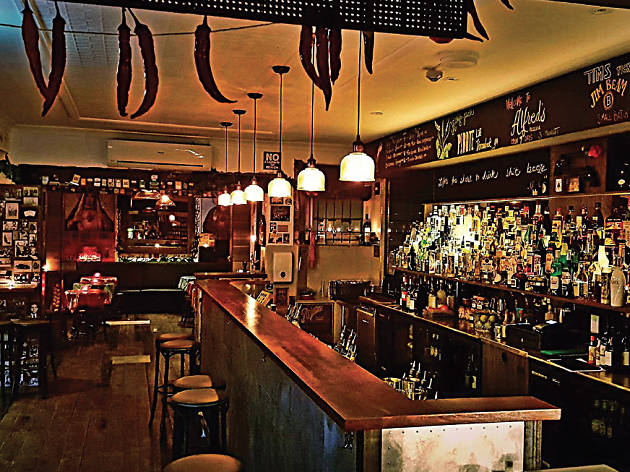 Photograph: Supplied
In a basement off Barrack Street is a place that has all the good stuff: late night rock'n'roll; pizza (by the slice if you want it that way); and cocktails. They'll make any classic you desire, but during Negroni Week you're going to gravitate toward the Campari-gin-red vermouth drink that's going to donate a bit of money to where it's most needed.