10 ways to be a little different in Perth
Embrace what makes this city special by visiting ten places that are a little out of the ordinary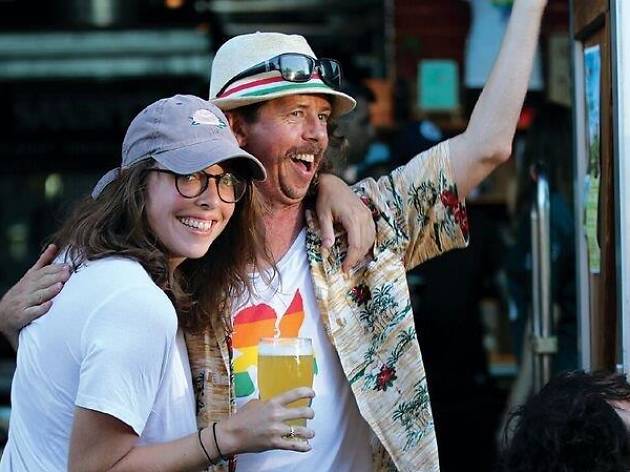 Not one for following the herd? Neither are we. That's why we've teamed up with Little Creatures to show you a few ways to get out of your comfort zone and embrace being a little different. Whether it's discovering a new rooftop bar, seeing a ground-breaking theatre piece or rocking out to a live band, you'll learn it's good to be a little different here.
Step inside where it all began at this sprawling Fremantle brewery that thinks differently. Kick back and relax with a Pale Ale and a pizza in the Great Hall before meeting a Hophead to find out what beer is right for you at the Brewhouse. You can also go on a tour of the brewery, hop on a bike and explore Fremantle or head over to Creatures Nextdoor for live music and comedy.
Odyssea is a light and airy restaurant with views out to the beach and the ocean, with an interior of sandy stone floors, driftwood timbers, bronze and copper. Executive chef Alan Spagnolo, previously of the Cottesloe Beach Hotel, concentrates on top-quality seafood and the best of West Australian produce. To match the views you can order up Little Creatures Elsie Steam Ale or a Rogers Amber to enjoy while you watch the sunset.
This repurposed rooftop car park is now a dynamic community garden space. A move away from the concrete surrounds of the Perth Cultural Centre, Urban Orchard provides an uplifting oasis in the creative heart of the city. Each garden box is made from recycled materials, while the garden is maintained by the local community. Anyone is free to pick and forage what they need from the garden, with care. Along with produce, the orchard also serves to educate the community with regular gardening and horticulture workshops.
Situated in the centre of Perth's burgeoning CBD and occupying three of WA's heritage listed buildings dating back to the 19th century, Como at The Treasury is cosier than slipping into flannelette PJs yet as luxe as cashmere. With just 48-rooms it's the place for those who are usually seen, to not be seen. Head to the hotel's ambient osteria Post, where you can order up a Little Creatures Roger Amble Ale. The dining options, fine dining and raw, are also all in house.
5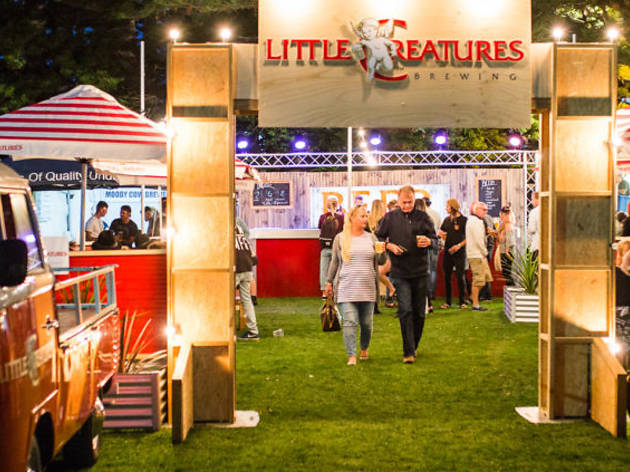 Watch the city come to life at Fremantle Street Arts Festival
Every Easter the historic streets of Fremantle transform into a world stage for live performance art, kamikaze aerialists, high-energy brass bands, roving comedians and more. You'll also find the Seraphim Bar, where you can catch after dark performances, eat smokin' hot food and enjoy a Little Creatures.
David Thompson's second Long Chim restaurant is tucked away in the basement of the State Buildings. It has a laidback street food sensibility and walls adorned with street art by top Thai artists. On the menu front you'll find fiery grilled dishes: beef skewers with cumin and turmeric, deep-fried squid with garlic and peppercorns, roast duck with pickled ginger, crunchy pork with Chinese broccoli and oyster sauce. There's even durian ice cream or banana roti to finish off.
Perth music lovers and Tarantino fans, say hello to Jack Rabbit Slim's – the music venue/bar/small eats haven on Aberdeen Street near Russell Square. Try your hand at the retro arcade game machines dotted throughout the diner, or head straight back to the band room to see who's on the stage.
This multi-faceted arts precinct offers up exhibitions, live music, residencies and art courses within the historic Fremantle grounds. You can learn stone carving, try your hand at life drawing, catch WAAPA graduates in action or get along to an intimate film screening.
Embargo is an old shipping container that's been lovingly re-engineered into a two-storey haven, complete with rooftop deck, licensed bar, food trucks and great live entertainment. Kick back with a Littles Creatures Pale Ale on the upper level of the shpping container for prime views.
The shaded deck is coveted real estate as the sun sets and the lights go down. There was a time when a view alone could assure success but now with a swathe of diners along the coast, food and drink have to be on target. The Shorehouse keeps a line between surf and turf on the menu with plenty of dishes from the ocean, from blue swimmer crab to market fish.Prop youself up under the canary yellow umbrellas with a bottle of Little Creatures Elsie Pale Ale and you've got a winning way to welcome the weekend.