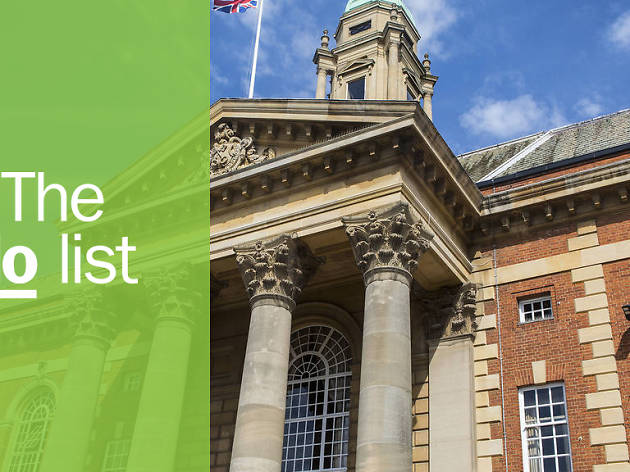 The 13 best things to do in Peterborough
Go to a boozer on a barge or windsurfing in a park when tackling the best things to do in Peterborough
Peterborough often gets overlooked in favour of Cambridgeshire's capital, but the best things to do in Peterborough prove that this city in England is on the up and up.
Peterborough is full of green open spaces, giving it a countryside feel but with all of the mod-cons of a city. In fact, it's vying to become the UK's Environment Capital. If you're looking for a few things to do while in town, why not check out our list of recommended hotspots?
Done something on this list and loved it? Share it with the hashtag #TimeOutDoList and tag @TimeOutEverywhere.
Find out more about how Time Out selects the very best things to do all over the world.
Best things to do in Peterborough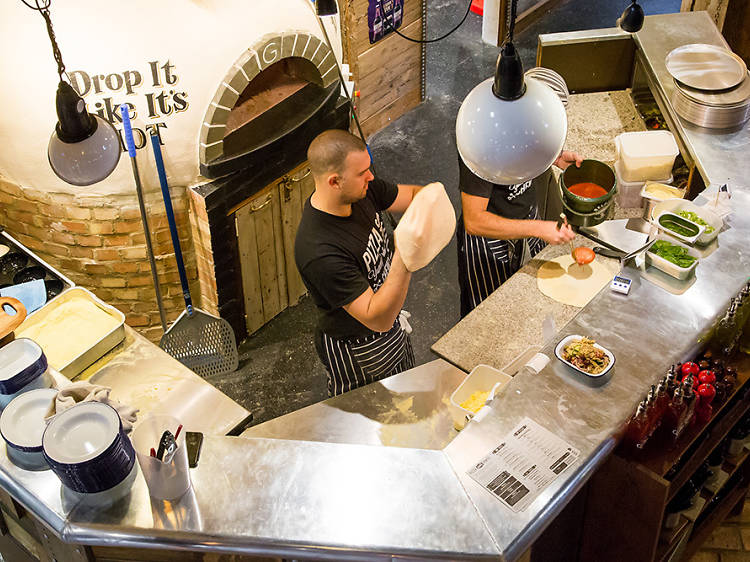 Queen's Head, Peterborough
What is it? A brick bedecked building serving up freshly made pizzas and various 'pots' – think brisket lasagna or mac'n'cheese, baked in the oven.
Why go? With a simple, but diverse, menu you'll be able to order something for everybody at this gastropub-style venue. Set your sights on their cheesy bubble and squeak or the cheekily named Babe pizza, complete with pulled pork topping (RIP Babe). They also offer up live music every week on Friday for something to listen to as you sip.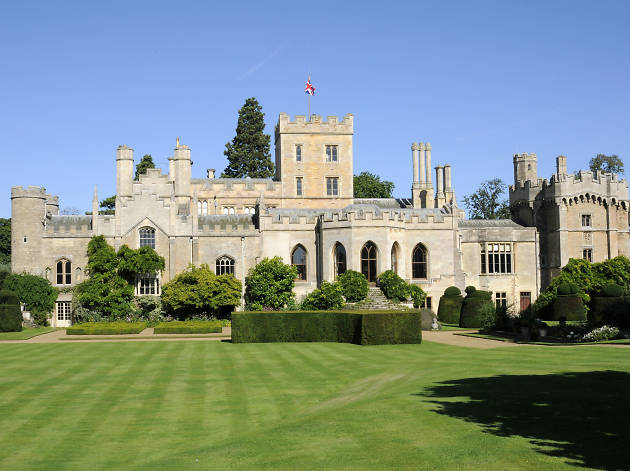 Tim Sandall
What is it? A beautiful seventeenth-century house that's just a short ride from the city.
Why go? With its imposing turret-like towers and a fine collection of artwork from the old masters, Elton Hall is a great place to visit for if you fancy a bit of culture and heritage. The gardens have been lovingly restored for you to meander through, pretending you're in a Jane Austen novel. Or, you can take a look at some of the artefacts that belonged to Kings and nobility of yesteryear.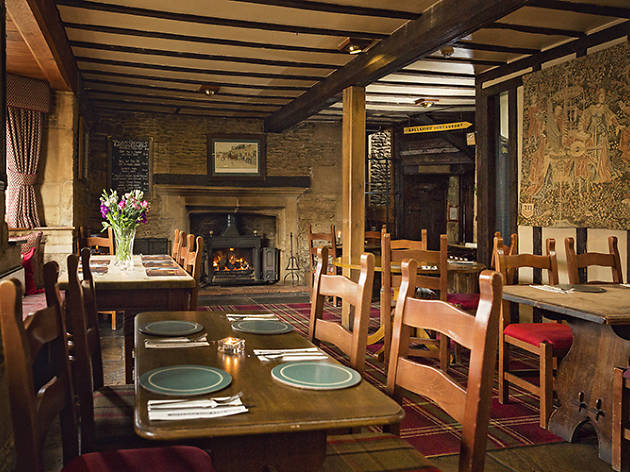 Liz Greenhalgh Photography
What is it? A rustic pub, restaurant and hotel that is considered the best in the city.
Why go? The Bell Inn has stood in Stilton (a village just outside Peterborough) for at least 500 years and is known for being one of the best places drink and eat in the area. In fact, you'll often find the bar and restaurant packed with locals. If you recognise the name of the village, don't be surprised, as it's the namesake of a rather famous (and stinky) cheese.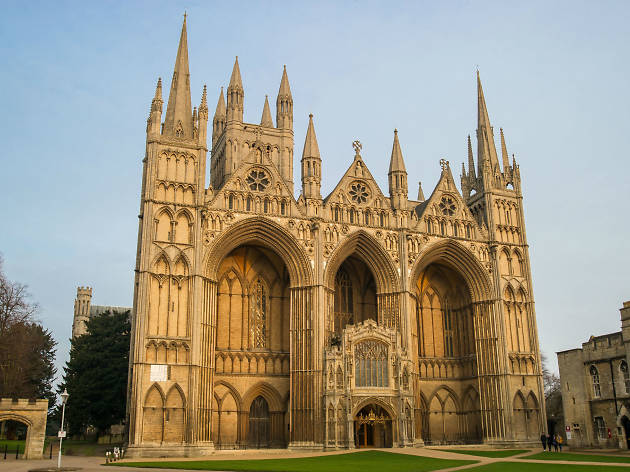 Peterborough Cathedral
4. Peterborough Cathedral
What is it? Peterborough's most notable tourist spot with more than 900 years of history.
Why go? Peterborough Cathedral is a bit unusual compared with most other cathedrals around the country, with its non-symmetrical front and unique Early English Gothic style. Situated on Cathedral Square, there is always something happening in and around the ancient building. Make sure you climb the tower for a full 360º view of the city.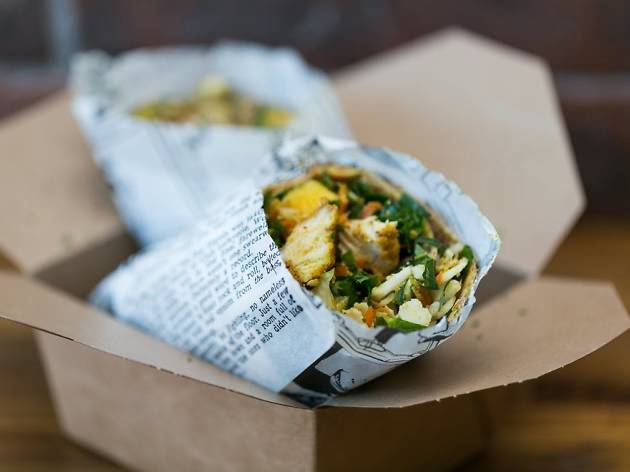 The Good Stuff
What is it? Super healthy, clean eating café tucked away in Peterborough's city centre.
Why go? Places like The Good Stuff are a boon when you're trying to keep on track of your health goals. With locally sourced, fresh ingredients, you can take your pick from a range of their healthy box meals. Ideal for the fitness conscious or those on a restricted diet, it's not only healthy but totally tasty as well.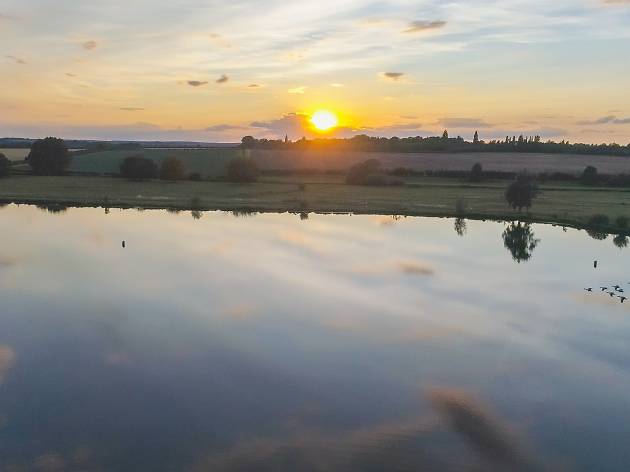 Nene Park
What is it? Nene Park is everything you could want from the great outdoors, squeezed into one patch of land.
Why go? Windsurfing, kayaking, a model railway, golf course, cycle paths, rare wildlife… You're pretty spoilt for activities when you visit Nene Park. So, whether you just fancy a really long walk and some fresh air, or consider yourself an expert geocaching wizard, Nene Park will deliver on all nature-based fronts. Also, for those with furry friends, it's a great place to take the dogs for a walk.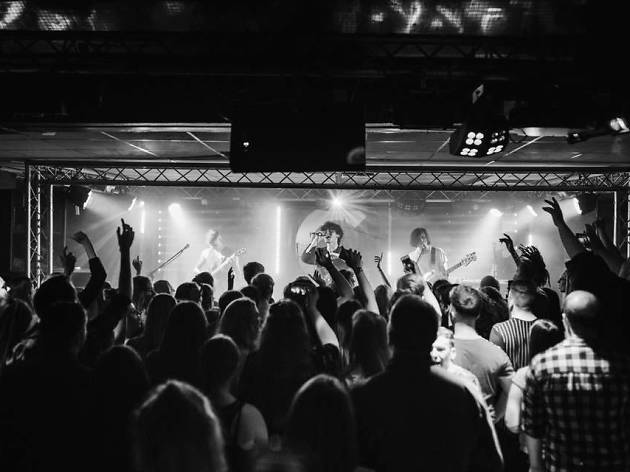 The Met Lounge
What is it? Peterborough's alternative music hub.
Why go? There is a pretty active music scene in the city, with many places offering live music and events. In particular, The Met Lounge hosts regular music nights, ranging from local bands to international stars. This is a great place to try and catch your favourite act in an intimate setting, channel your youth with a nu-metal club night or enjoy one of the many touring tribute acts on the UK scene.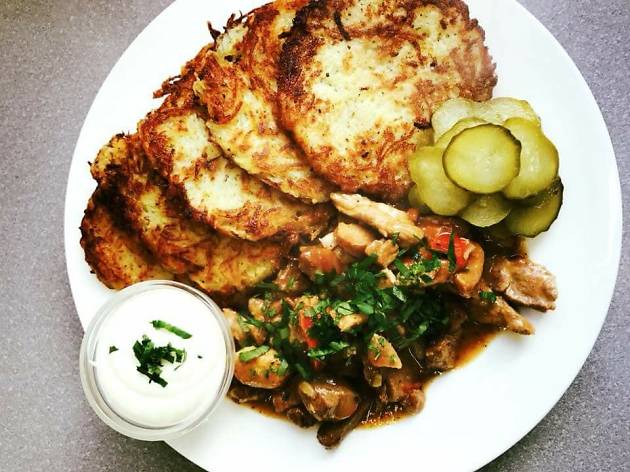 Real Food Peterborough
8. Real Food Peterborough
What is it? A restaurant serving up homemade traditional Polish food.
Why go? With a large international population, it's no surprise that Peterborough has its fair share of intercontinental eateries. This place may not seem like much to look at outside, but the food they serve up is authentic, tasty and really filling. Menu highlights include their traditional pierogies and potato pancakes. Keep your eyes open for their specials.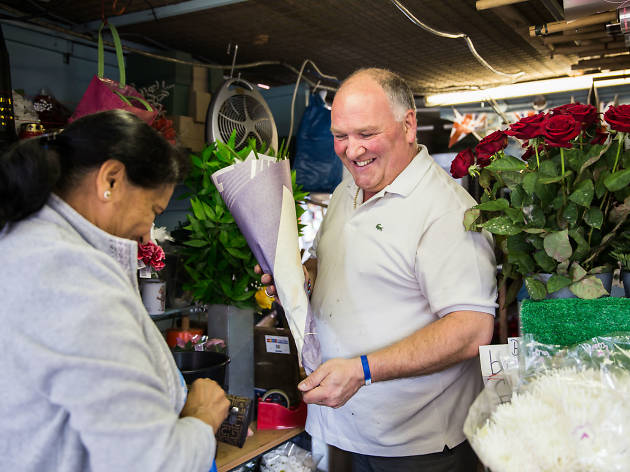 Peterborough City Market
9. Peterborough City Market
What is it? The epicentre of Peterborough's trading community.
Why go? A covered market with stalls selling everything from food to furniture, plus a heap of stuff in between. One stall you must visit is the new kid on the block, Here We Aren't: The Merch Table. Starting off life as a record label, they've recently set up shop selling music from their label-signings and showcasing jewellery, art and homeware from local creatives.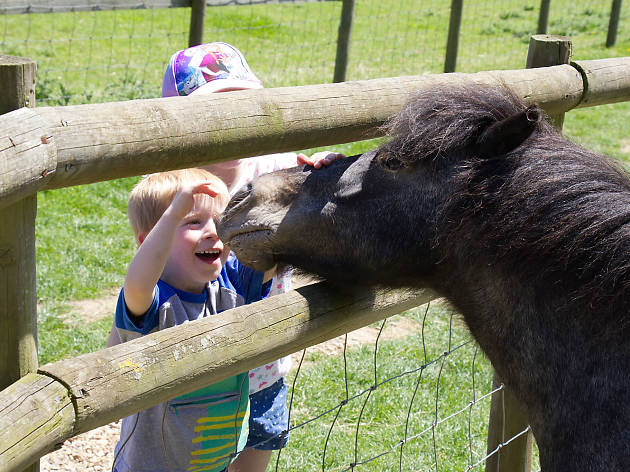 Sacrewell Farm
What is it? A real-life working farm with all the fuzzy adorable animals you could imagine.
Why go? If you're a fan of animals then it's worth visiting to meet the horses, sheep and alpacas here. Alternatively, for all you foodies, the farm shop stocks some amazing local produce. Here you can pick up anything from organic fruit and veg, local dairy goods and other food items from the nearby area. They also have a lovely little café with wonderful views of the farm and countryside.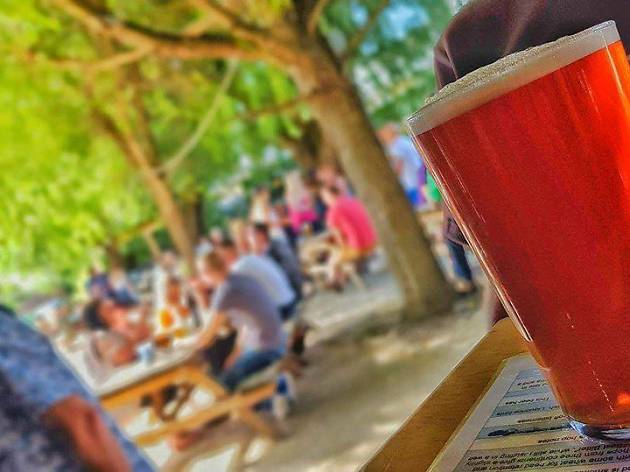 Charters Bar
What is it? A real ale barge with a range of Asian food on board.
Why go? A great place to nurse a pint and overlook the pretty River Nene, this place is often referred to as one of the best bars in all of Peterborough – and it's easy to see why. Always busy, the boat-based drinkery has a fully stocked bar. Expect award-winning real ale, live music and a menu ranging from Thai tapas to hefty beefy burgers.
Best selling Time Out Offers