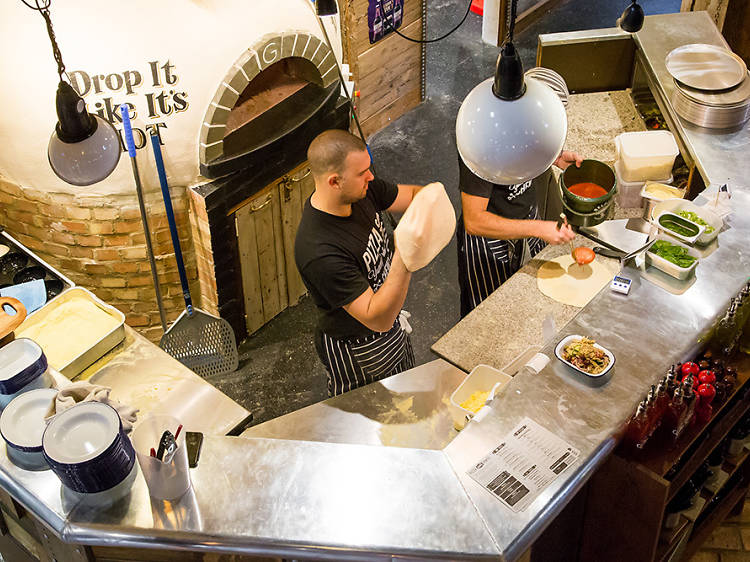 Queen's Head, Peterborough
What is it? A brick bedecked building serving up freshly made pizzas and various 'pots' – think brisket lasagna or mac'n'cheese, baked in the oven.
Why go? With a simple, but diverse, menu you'll be able to order something for everybody at this gastropub-style venue. Set your sights on their cheesy bubble and squeak or the cheekily named Babe pizza, complete with pulled pork topping (RIP Babe). They also offer up live music every week on Friday for something to listen to as you sip.