The Philadelphia Museum of Art permanent collections
Highlights from the permanent collections of the 200 galleries at the Philadelphia Museum of Art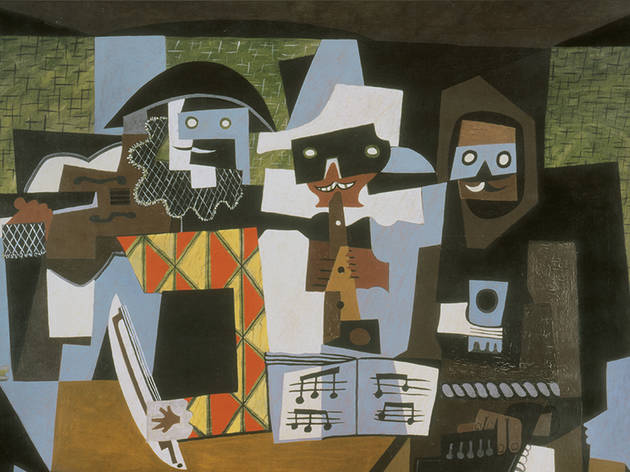 You could spend days wandering inside the Philadelphia Museum of Art discovering its sizable, world-renowned collection. There are treasures to be found in each of its 200 galleries. There's no "correct" way to view what's inside and part of the pleasure of a visit to the museum is to wander and go as your eyes and tastes suggest. Find something that stands out to you and take a good long look. Here is a guide to 15 essential works in the Philadelphia Museum of Art's permanent collections to get you started.
RECOMMENDED: See the full guide for Philadelphia Museum of Art
Philadelphia Museum of Art permanent collections
1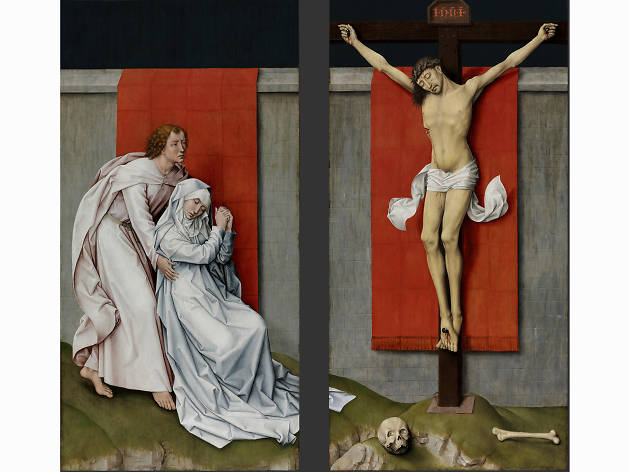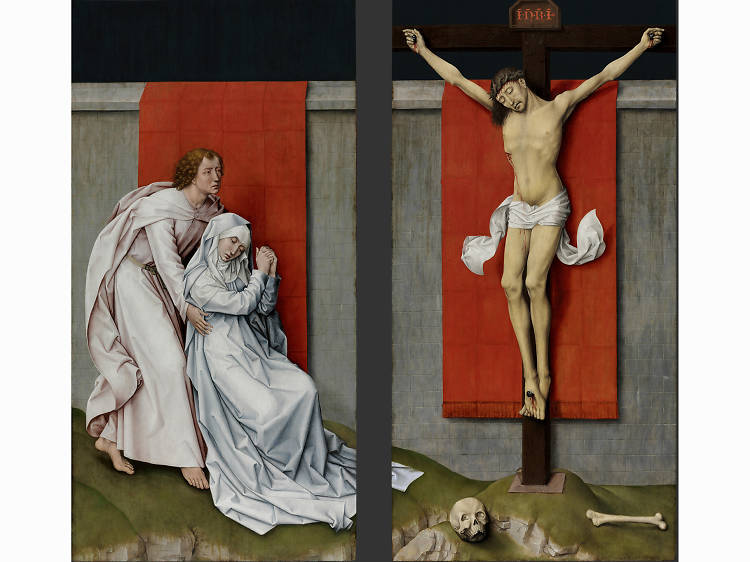 Photograph: Courtesy Philadelphia Museum of Art
Rogier van der Weyden, "The Crucifixion, with the Virgin and Saint John the Evangelist Mourning," c. 1460
This diptych happens to be the museum director Timothy Rub's favorite painting. It's notable for the intensity and pathos depicted, the elegant, stark composition and spiritual energy.
2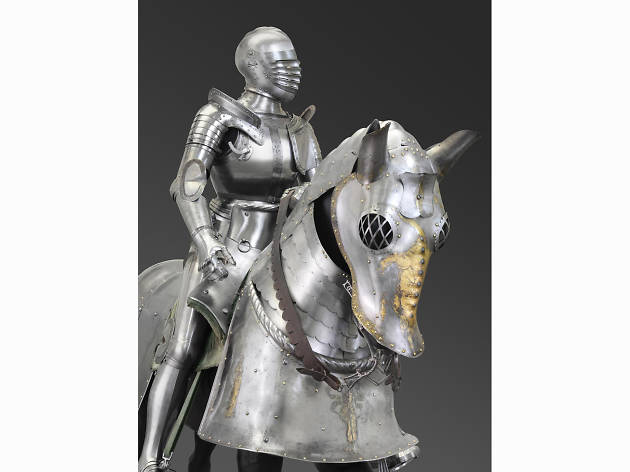 Photograph: Courtesy Philadelphia Museum of Art
The Carl Otto Kretzschmar von Kienbusch Collection—arms and armor, @1300s-1700s
One of the most popular stops in the museum, the Von Kienbusch collection is housed in a special suite of galleries. The formidable collection amassed by the New York businessman and philanthropist includes all manner of weaponry, full armor and equestrian equipment.
3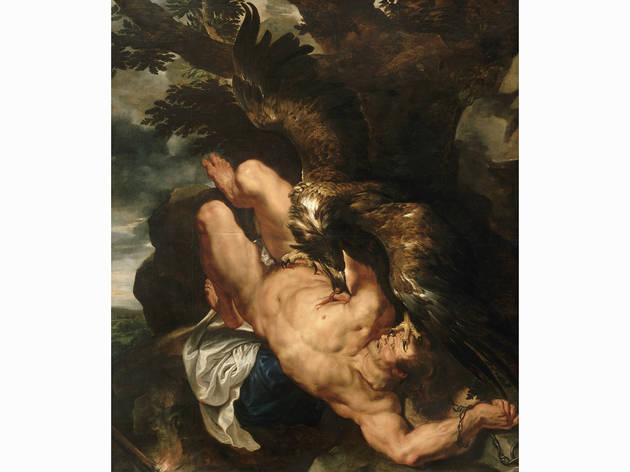 Photograph: Courtesy Philadelphia Museum of Art
Peter Paul Rubens and Frans Snyders, "Prometheus Bound," c. 1611/12-18
This violent Baroque masterpiece by this duo of Flemish painters—Snyders painting the bird—depicts the scene from Greek mythology of Prometheus's liver being devoured by an eagle. The impressively dynamic painting radiates the torture and ferocity of the myth.
4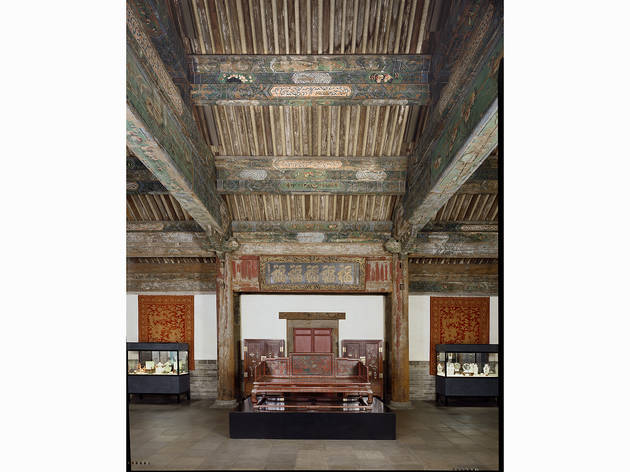 Photograph: Courtesy Philadelphia Museum of Art
Reception Hall from the Palace of Duke Zhao, China, Beijing, Ming Dynasty, 1640s
This darkened room's power to transport its viewers back to Ming Dynasty China is impressive, and the hall is the only one of its type existing outside of China. Built by Wang Cheng'en, a eunuch serving the last Ming emperor, the room has a soaring thirty-four foot ceiling, lacquered beams and brackets and a raised lacquered bed. Don't miss the adorable Qing Dynasty dog cage and crystal ball.
5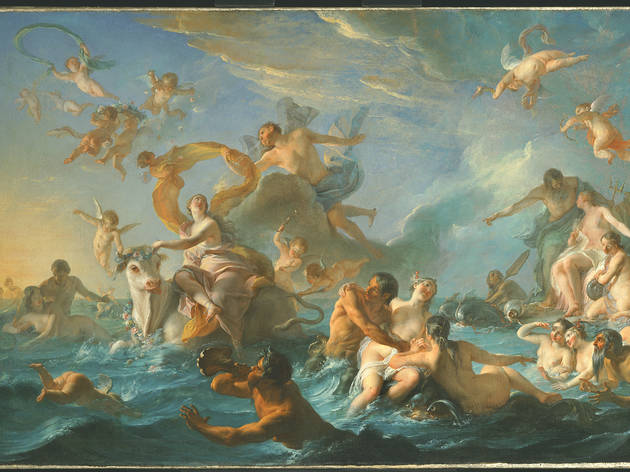 Photograph: Courtesy Philadelphia Museum of Art
Noel-Nicolas Coypel, "The Abduction of Europa," 1727
Filled with dynamism and bursting with light and a palette of blues and pinks, this spirited painting marks French painter Noel-Nicolas Coypel's leap into the Rococo period. The contrast between classical panting technique and lively subject matter makes this depiction of the Greek myth a standout. It was brought to Philadelphia by Napoleon's brother, Joseph, and given to our city's General Thomas Cadwalader.
6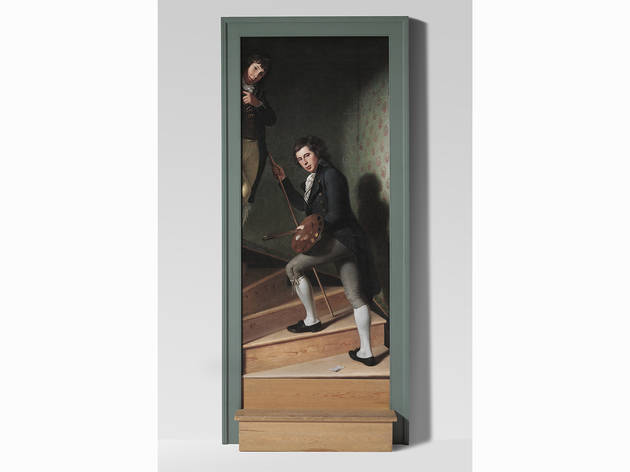 Photograph: Courtesy Philadelphia Museum of Art
Charles Willson Peale, "The Staircase Group," 1795
Charles Willson Peale was the aspiring patriarch of this Philadelphia family of artists and naturalists. So committed to the arts, Peale named four of his children after favorite artists: Rembrandt, Raphaelle (he changed the spelling), Titian and Rubens. This museum favorite is a masterpiece of illusion painting with the picture contained in a wooden frame with a step that matches up with the staircase depicted in the painting that two Peale sons ascend.
7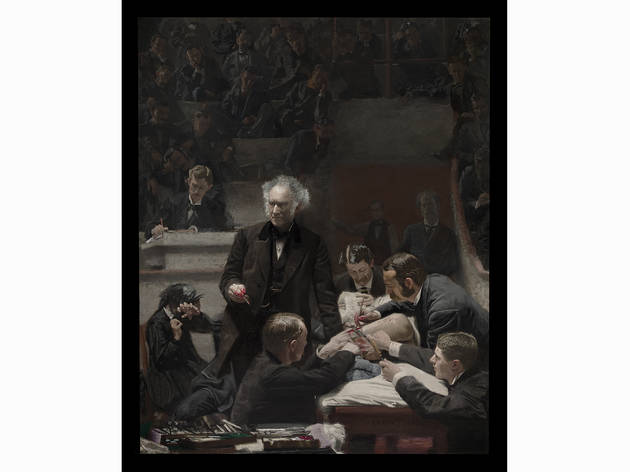 Photograph: Courtesy Philadelphia Museum of Art
Thomas Eakins, "Portrait of Dr. Samuel D. Gross (The Gross Clinic)," 1875
This monumental painting by Eakins, a Philadelphian, depicting the renowned Dr. Gross performing surgery at Jefferson Medical College was shocking in its day for its graphic content and naturalism. This blood-splattered surgical scene brilliantly combines modern realism with techniques of the great masters.
8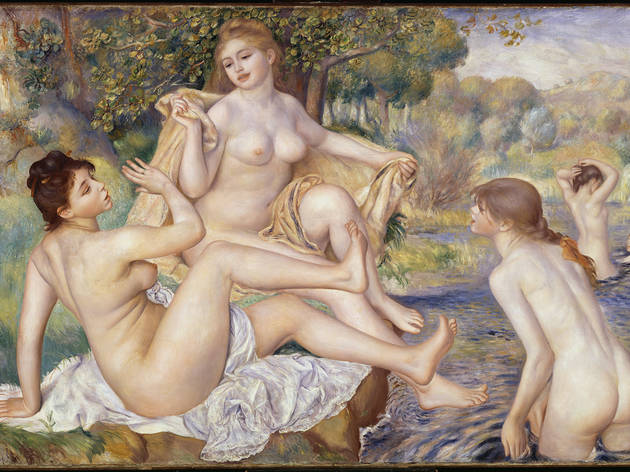 Photograph: Courtesy Philadelphia Museum of Art
Pierre-Auguste Renoir, "The Large Bathers," 1884-87
Pierre-Auguste Renoir described this canvas of nude women as his "masterwork." It has been described as a crisis of intention, though, as he rejects forward-thinking Impressionism, and instead uses traditional painting techniques to create a timeless beauty of classical subject matter.
9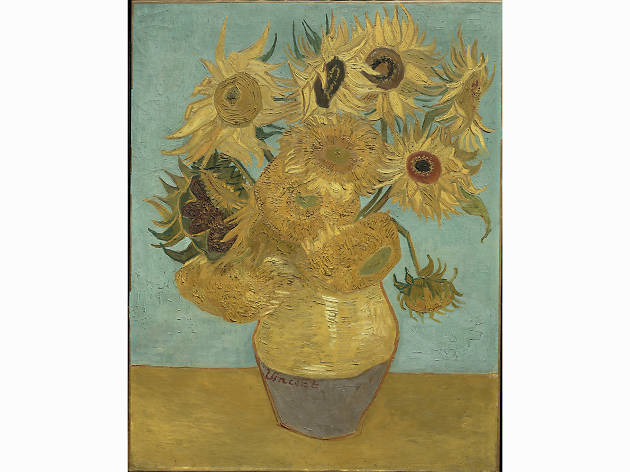 Photograph: Courtesy Philadelphia Museum of Art
Vincent Van Gogh, "Sunflowers," 1888 or 1889
Vincent Van Gogh became obsessed with sunflowers and painted this still life while in Arles. Seven versions still exist, and it's unknown whether this is one that he painted before the Paul Gaugin visit that ended with the Dutchman's ear mutilation or one made afterwards.
10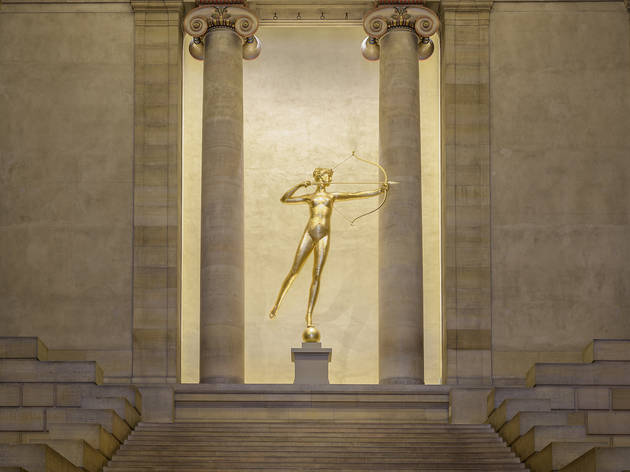 Photograph: Courtesy Philadelphia Museum of Art
Augustus Saint-Gaudens, "Diana," 1892-93
Situated majestically atop the Great Hall staircase, Augustus Saint-Gaudens's sculpture of the goddess Diana was originally mounted during the Gilded Age above New York City's Madison Square Garden. The Museum acquired the 13-foot gilded statue in 1932 and restored its dazzling gold leaf finish in 2013-4.
Show more
More to explore