Heads up! We're working hard to be accurate – but these are unusual times, so please always check before heading out.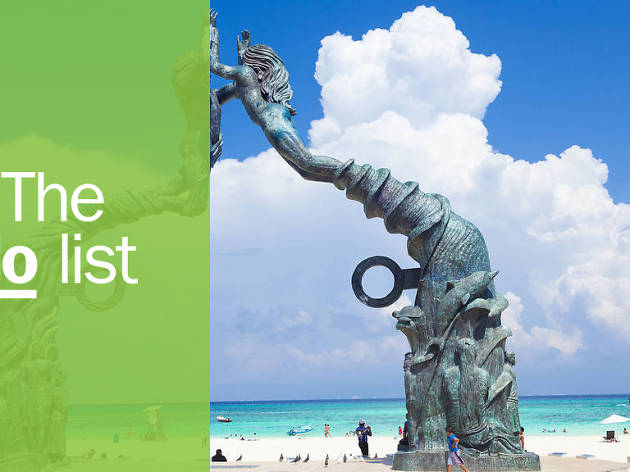 The 10 best things to do in Playa del Carmen
This is an oasis to unwind and indulge after exploring the Yucatán. Here are the best things to do in Playa del Carmen.
Often seen as Cancún's little sister, Playa del Carmen is a small town in Mexico's Quintana Roo state that's popular with expats. Nearby you'll find all the quintessential Yucatán experiences – from beaches and swimming in a cenote to the ancient Mayan ruins at Tulum – but Playa del Carmen is far less busy and chaotic than Cancún. The main goal while you're in Playa del Carmen should be relaxation. Get a massage, take a yoga class, go snorkeling – whatever you do, do it tranquilo.
Done something on this list and loved it? Share it with the hashtag #TimeOutDoList and tag @TimeOutEverywhere.
Find out more about how Time Out selects the very best things to do all over the world.
Best Things to Do in Playa Del Carmen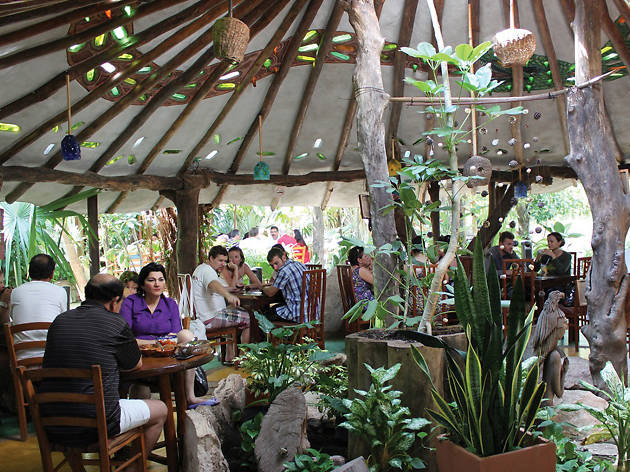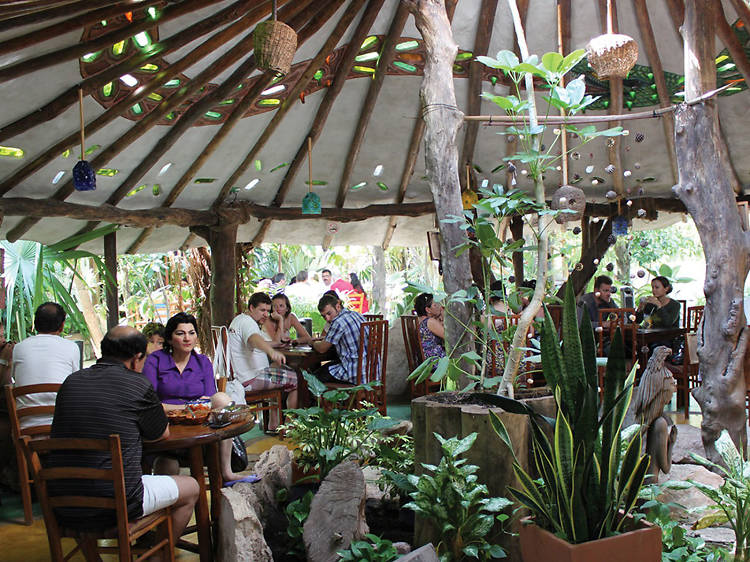 What is it? A quaint Mexican restaurant with outdoor seating and a jungle vibe that makes it feel like you're dining in the forest.
Why go? Dine at La Cueva del Chango for delicious and fresh juices, Mexican cuisine and a large selection of Mexican wines. The atmosphere at La Cueva del Chango is also unique, with a wooden-table, tree-house sort of vibe. This is one of the more popular restaurants in Playa del Carmen and they serve the usual range of huevos and the like for breakfast, plus salads, tacos, grills and more for lunch and dinner.
What is it? An atmospheric, colourfully lit restaurant inside a 10,000-year-old cave.
Why go? Aluxes are Mexican spirits who are believed to protect the country's natural places, and this upscale cavern restaurant is a treasure indeed. Dress up, drink some exotic Mayan cocktails and dine on the international and Mayan-inspired menu specialising in seafood.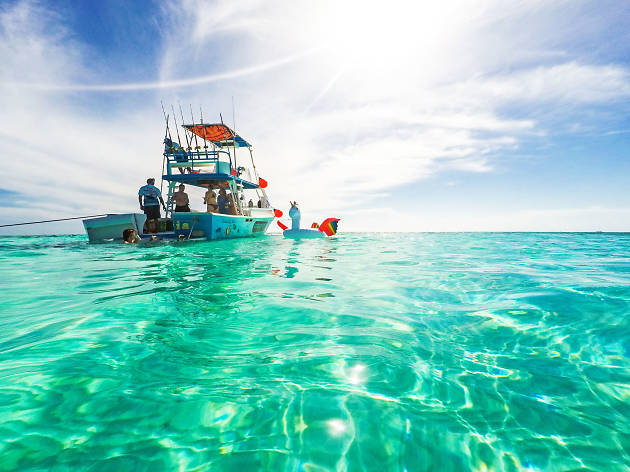 What is it? A small island off the coast of Playa del Carmen known for stunning beaches and snorkeling.
Why go? Take the 45-minute ferry from Playa del Carmen for an easy, fun day trip. Cozumel has great beaches with snorkeling options (Palancar Beach and Paradise Beach are both decent options). If you've had enough of the sea and the sand, rent a scooter to explore the island, go to see the ruins at San Gervasio or visit the Punta Sur Eco Beach Park to see wildlife in its local habitat.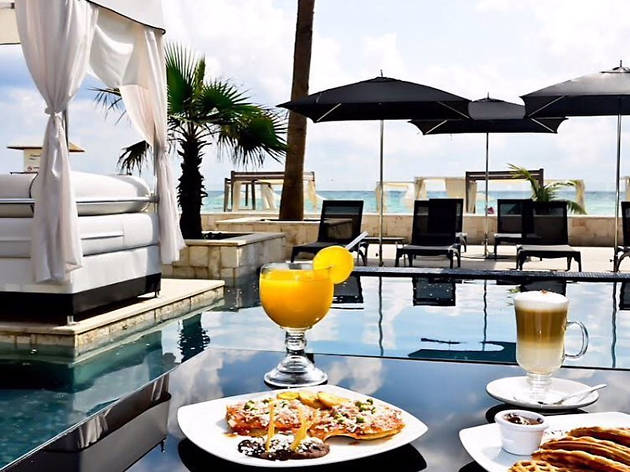 What is it? A stylish public beach club where you can rent lounge chairs, umbrellas, jetskis, go parasailing, or take a sailboat ride.
Why go? Go for the clean beach, the atmosphere and the hospitality. Mamitas Beach Club offers beachgoers free wifi, showers and a full menu. DJs play frequently. You pay for your chair and umbrella here, but are then given a credit towards your food and drink order.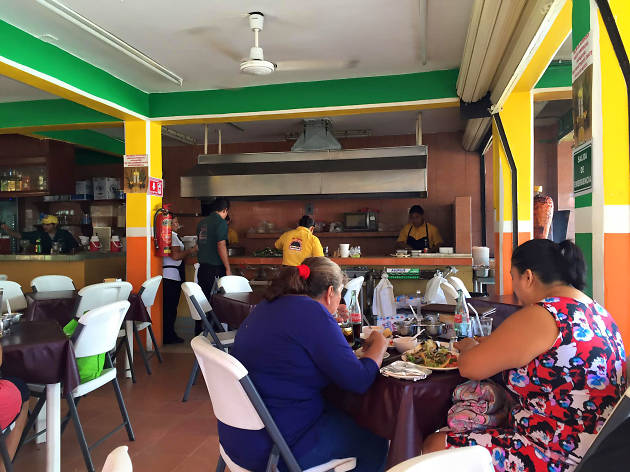 What is it? The secret's out: what was once a local taxi driver's hangout serving delicious tacos is now a popular spot for travelers too.
Why go? El Fogon is famous in town for tacos al pastor (slow roasted pork) and giant margaritas – we strongly suggest you try both. There are now three locations, but Avenida 30 and Calle 32 is the original and the furthest from the touristy spots.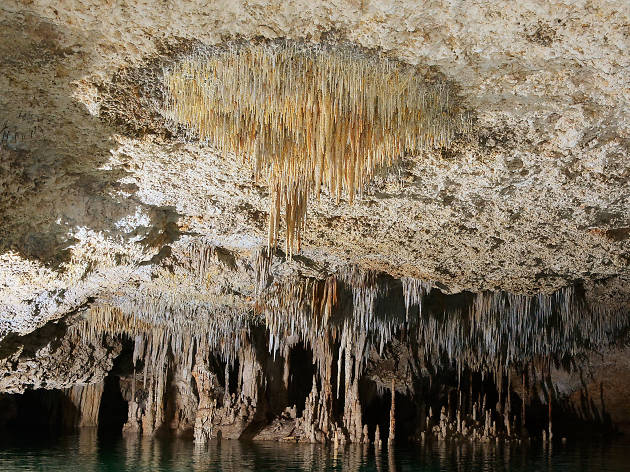 What is it? A series of caves and underground rivers that showcase some of Quintana Roo's best natural bounty, in all of its glory.
Why go? Río Secreto is a cave system with turquoise water and stalagmites and stalactites that will make your jaw drop. Recently discovered (less than 10 years ago) the majestic underground river is the longest semi-sunken cave in the Yucatán. You'll be swimming and snorkeling through some tight spaces, feeling like you've stumbled upon a secret (it is called Río Secreto after all).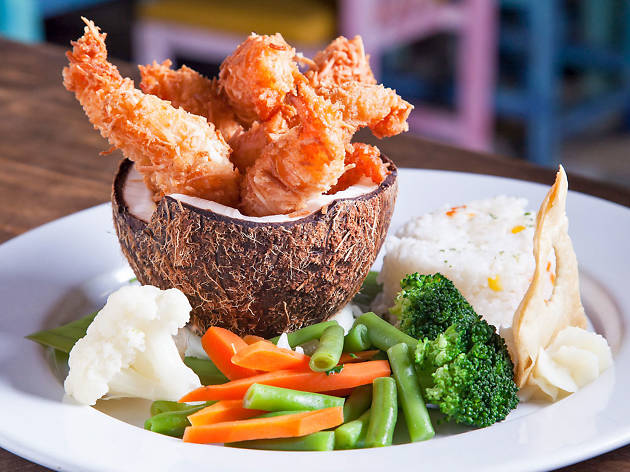 What is it? A seafood restaurant near La Quinta Avenida (Playa del Carmen's main shopping and nightlife street) serving some of the freshest ceviche in town.
Why go? If you're craving ceviche and want to try some of Playa's freshest seafood, head to El Oasis Mariscos. The menu is Mexican-Peruvian and it's been going strong for years. The seafood paella is also top-notch.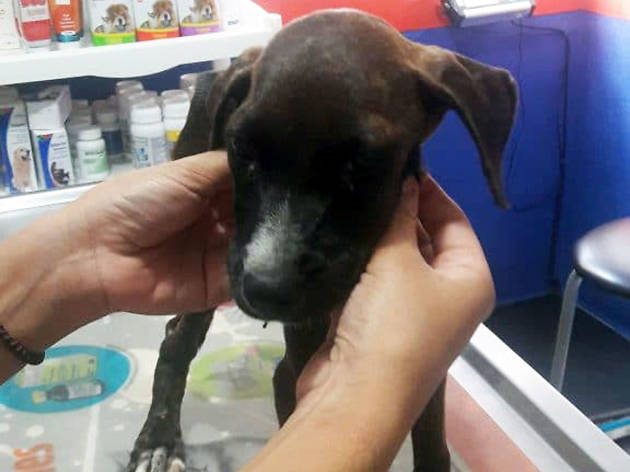 What is it? Volunteer at SOS el Arca, an animal shelter that focuses on rescuing, rehabilitating and finding homes for street and pound dogs.
Why go? This active, non-profit, no-kill animal shelter relies on volunteers to help with things like walking and washing its adorable four-legged residents, and cleaning and maintaining the shelter.
9. Little Mexican Cooking School
What is it? Little Mexican Cooking School teaches authentic local cooking, just half an hour away in Puerto Morelos.
Why go? Learn to make seven or eight different Mexican dishes such as guacamole, tortillas, coconut flan and ceviche, depending on what's fresh that day – then feast on your creations in an epic late, long lunch. Reservations are preferred but they also accept drop-ins, if space allows. And if you don't feel like travelling far after, you and your food baby can book in to the on-site accommodation at hacienda-style mansion Casa Caribe.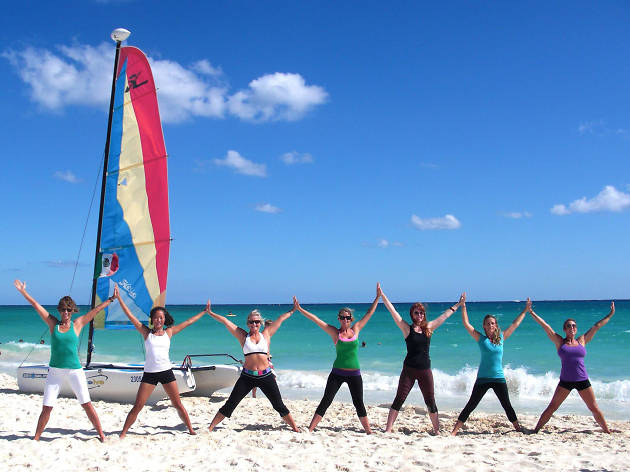 What is it? A yoga studio offering morning yoga sessions overlooking the ocean.
Why go? If your perfect vacation includes morning yoga overlooking the sea, followed by a swim in the ocean and a fresh fruit breakfast, then sign up for a yoga class at Yoga By The Sea. Classes vary from hatha to vinyasa, yin, restorative and beginners'. There's also yoga teacher-training for those hoping to stay a while.