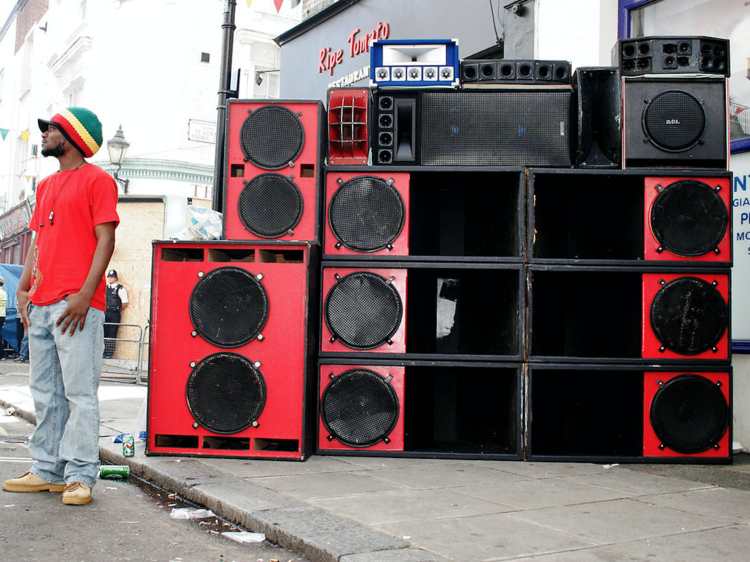 Bass in the City: The event celebrating Jamaican sound system culture in London
As part of City Life festival, music writer Lloyd Bradley will host a day of talks celebrating Jamaican sound system culture. He tells us how it's fed into some of the city's favourite genres. Reggae 'There were as many Jamaicans in London in the '50s as there was every other islander put together – and they had the sound systems [homemade bass-heavy speaker sets and DJ equipment]. Plus they had the culture of putting on dances and selling tickets and drinks. And from the end of the '50s they had ska from back home, which then developed into rocksteady and reggae. Before that, black British music was more about jazz and US R&B, but the sound systems moved Jamaican music culture to the fore in London.' Jungle and drum & bass 'Guys like DJ Hype, Shut Up and Dance and Congo Natty [AKA Rebel MC] came out of the '80s sound system culture. They followed the same DIY ethos: getting records cut, selling tickets and records out the boot of your car, and making your own equipment. If the mainstream won't play it, you don't need them anyway. This was what the reggae sound systems had been doing since the '50s – the pattern was already there for the new kids to follow with the new music they were hearing and making.' Grime 'I wasn't surprised to see some grime guys had older brothers or even fathers who'd been with a sound [system]. They already knew how it all worked. Jammer [MC ]used to sell records out of his dad's cellar and Wiley's dad was involved too. But when you look at the his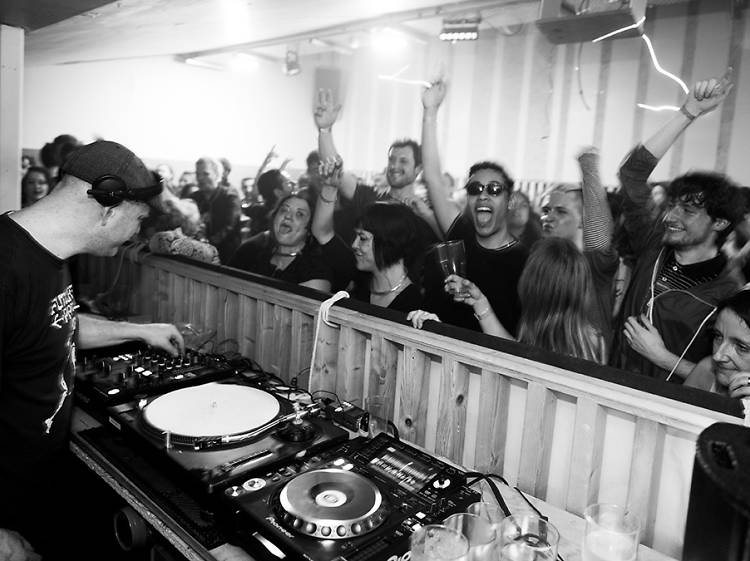 So you've never been to Five Miles?
In a nutshell…A Tottenham warehouse venue that can be all things to all people. Craft beer lovers dig the onsite brewery. Clubbers enjoy the intimate club space (think a few hundred ravers rather than a few thousand). Plus Seven Sisters locals enjoy having a muchneeded new place to eat and drink. The 4am licence doesn't hurt either. Where is it?In a warehouse on Markfield Road, around ten minutes from Seven Sisters station, not far from the big Tesco. What's the vibe?The bar has an airy warehouse feel with some nice touches: the patterned tables look like something 'Miami Vice's Sonny Crockett would rest his cocktail on in 2018. The club, though, is an intense rave space for people who want to get down. They complement each other well – everyone likes to say no to the sesh once in a while and drink something better than a warm Red Stripe, right? What makes it a great venue?Whereas Tottenham residents used to have to trek to Dalston for good times, now they have a hangout closer to home. A hangout with an Alcons Audio soundsystem that makes you feel like the music is inside you, plus a 'tap wall' of such quality that you might start to consider beer one of your main food groups. That would be a shame, though, as in-house Middle Eastern restaurant Torshi is also really worth trying. What's the booze situation?Beer, beer and more beer. They do have spirits, obviously, but it is a brewery after all. So expect pale ales, porters, American pale ales (APAs) and more, starting from a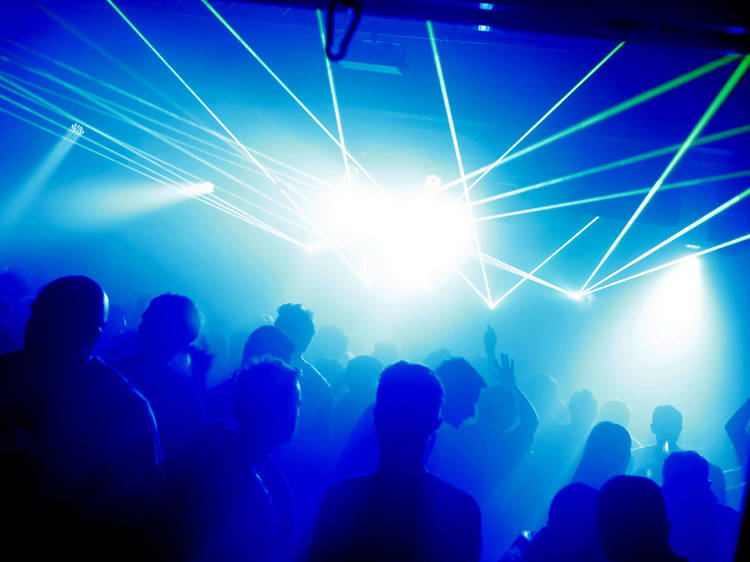 So you've never been to... Ministry of Sound?
In a nutshell...Ministry is THE London superclub – a survivor of the '90 s big club era still firing on all cylinders, 25 years on. Where is it, then?Just behind the university exit from Elephant & Castle tube. Take a left out of there and then second left takes you on to Gaunt Street. What's the vibe?The biggest names in dance music play there every weekend, so it's a rite of passage for most clubbers. What makes it a great venue?The sound, basically. The club was designed to mimic the legendary sound and vibe of New York's Paradise Garage. Nowadays main room 'The Box' boasts a muchvaunted Dolby Atmos soundsystem, which can make it feel like DJ heroes like Kerri Chandler or Yousef have taken up residency inside your head. In a good way. What's the booze situation?There's a pretty standard selection of beers and spirits. The prices are reasonable for a London club, but if you wanted a cheap pint (or indeed, any kind of pint), you'd be in the Wetherspoon's near the station. Nobody's going to Ministry for ale. What's coming up?On Fridays it hosts ever-popular trance session The Gallery, while upcoming Saturdays have John Digweed and Lauren Lo Sung coming up at the Bedrock 18 th anniversary label bash, plus Chase & Status And Friends this Saturday. What's the most legendary thing that's ever happened there?After 25 years, there's more than a few tales. How about the 'From Dusk till Dawn' launch party back in 1996 , when the club was renamed 'The Titty Twister', there was fre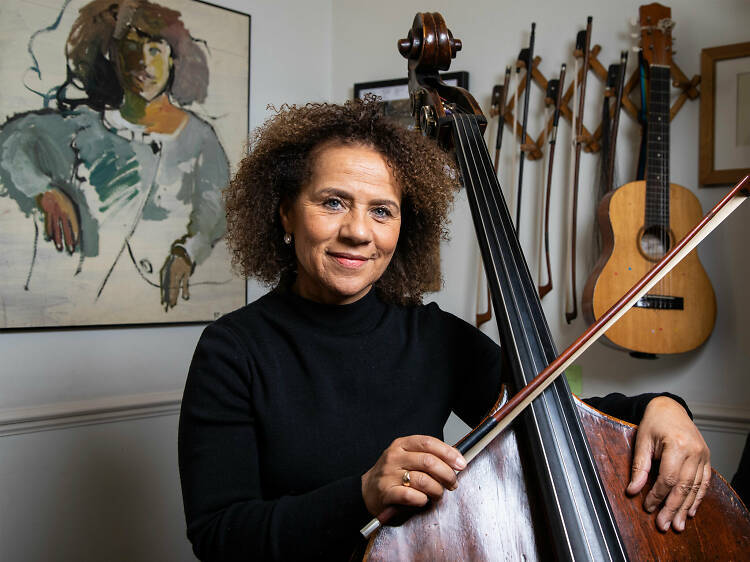 Meet the Londoner who founded Europe's first BAME orchestra
Double bassist Chi-chi Nwanoku is transforming British classical music with Chineke! Orchestra – the UK's (and Europe's) first dedicated ensemble for BAME musicians… 'I started playing piano when I was seven – my neighbours even gave me their piano as I was so obsessed with it. At 17, I played Chopin in a school music competition. Afterwards, the head of music told me that I was the most musical girl in the school, and I could have a professional career if I took up a very unpopular instrument. He led me to a room with two double basses in it. I said to him: "Sir, I'm the smallest girl in sixth form, and those are the biggest instruments in the whole orchestra!" But then he said the magic words: "Chi-chi, when have you ever been put off by a challenge?" The competition prize paid for my first double bass lessons. After a crash course of two years in Cambridge, I found myself studying at the Royal Academy of Music in Marylebone. In 1986, I became one of the founders of the Orchestra Of The Age Of Enlightenment, where I was principal double bass player for 30 years. As the only person of colour in the orchestra for that whole time, I knew that I was an anomaly. But I had gone from a girls' grammar school into classical music, so "white" was my world. I wonder now why I didn't challenge it, but I didn't even have anyone to challenge it with: I had no POC peers at all. I went to the Royal Festival Hall in 2015, during the annual Africa Utopia festival, for a performance by the O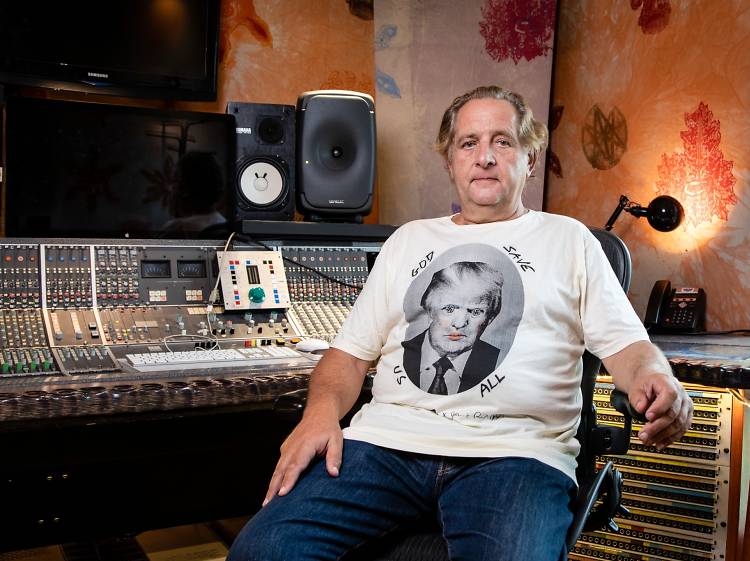 'Back then, there was nothing': how Strongroom transformed Shoreditch
Shoreditch has changed beyond recognition since Richard Boote set up his studio complex there in 1984. Strongroom is still going strong – but for how much longer? 'I first got into the music business through being a truck driver. I spent a few years after university driving the likes of the Rolling Stones, Rick Wakeman, The Who and David Bowie around on tour for Edwin Shirley Trucking, the firm that moved all the big '70s rock bands. That led to me getting to know people, so I ended up tour-managing and later managing a few bands. It was nobody famous – but that's how I ended up in Shoreditch. In 1984, I found this space on Curtain Road after losing my old office on Denmark Street. Back then, there was nothing in Shoreditch apart from some warehouses that sold fittings for really old furniture. I had decided to build a studio as I was sick of going to record companies and asking for a grand just to make some bloody demos. So I built two studios that were really high-tech for the time, and people who'd never come to Shoreditch suddenly gave it a chance. The first albums produced here were The Proclaimers' 'This Is the Story', 'London 0 Hull 4' by The Housemartins (Norman Cook's first band), John Cale's 'Artificial Intelligence' and Nico's last album 'Camera Obscura'. By the '90s, people like Spiritualized, Orbital and The Chemical Brothers all wanted to base themselves here permanently. I built them smaller studios and that's how we grew; renting out space to managers, publis Take a bow, Tottenham. Your clubs are killing it right now.
Tottenham is the fertile new ground for nightlife in London and two new warehousey venues on the same road in Tottenham Hale demonstrate that fact in style. The Cause is a former mechanics depot with a 400 capacity and a great ethos, while Grow Tottenham is literally fertile: it's a community garden as well as a club venue. As organising parties in Hackney becomes increasingly restricted – with Temporary Events Notices (TENs) harder to come by and Special Policy Areas (SPAs) keeping new late licences at bay – it makes sense that promoters are looking further north. It also makes sense that they're trying to do more with what they have. As The Cause's Stuart Glen explains, 'We eventually want a place that's open from 8am to 5am for talks, classes, work studios and more. All for different people. We've only got this space for a short time – we're banking on until August 2019 – so we want as many people doing things as possible.' © Luke Curtis   As the name suggests, The Cause exists to do good too. Glen and co-founder Eugene Wild aim to use the venue to fundraise for Mind in Haringey, Calm and Help Musicians UK, with an affordable membership scheme with a selection of nifty perks, as explained on the venue's Crowdfunder. 'We're hoping that the DJs who've been so vocal about mental health in dance music will give us a chance and play for us, so we can all raise awareness of such an important issue,' says Glen.       Paul McGann from Grow Tottenham is equally wedded to this ne