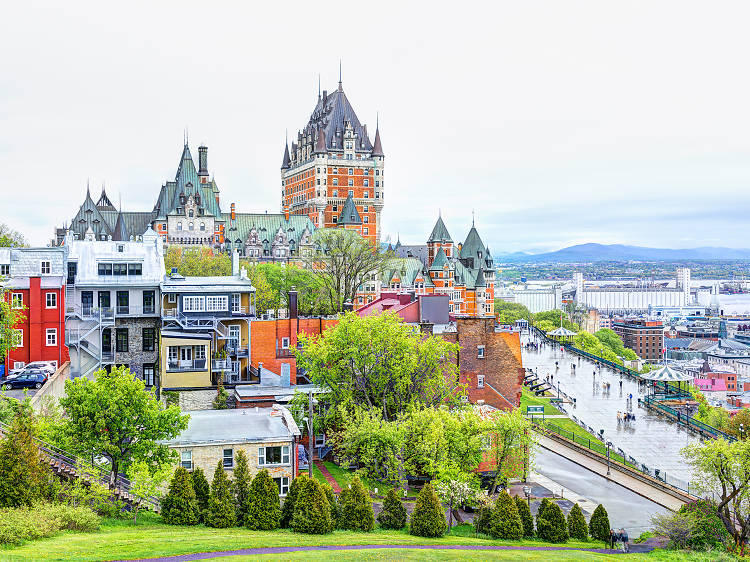 1.

Fairmont Le Château Frontenac
What is it? The most photographed hotel in the world just celebrated its 125th anniversary. Fairmont Le Château Frontenac is an important historic landmark, perched on a headland overlooking the St Lawrence River.
Why go? King George VI and Queen Elizabeth stayed here in 1939, while the hotel hosted various world leaders during World War Two. Even if you're not staying here, you can request a historic tour to learn all its secrets, then head to the 1608 wine and cheese bar for cocktails and people-watching.