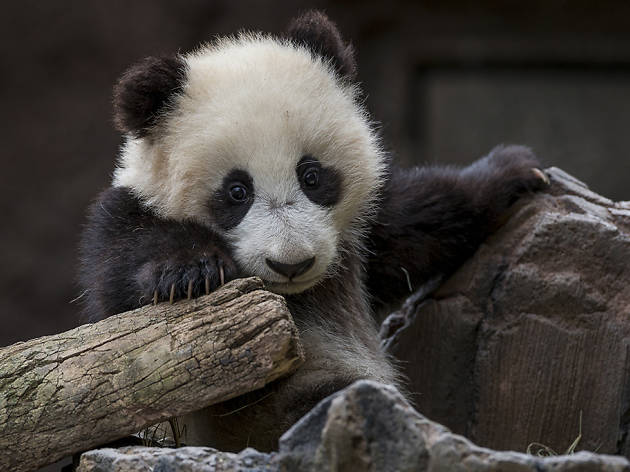 1/6
Photograph: Courtesy San Diego Zoo/Ken Bohn
Panda baby, Xiao Liwu, at San Diego Zoo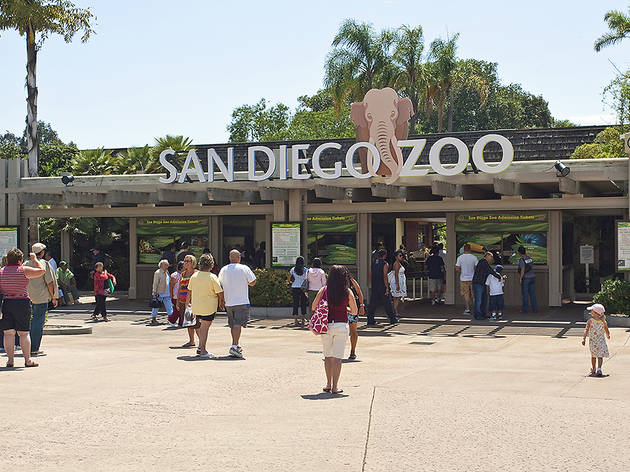 2/6
Photograph: Courtesy San Diego Zoo
San Diego Zoo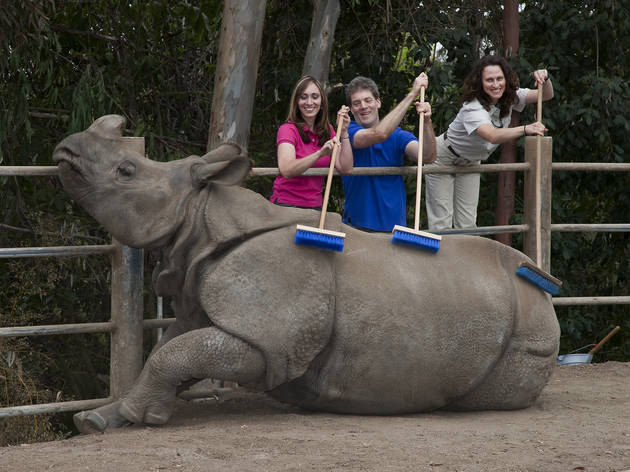 3/6
Photograph: Courtesy San Diego Zoo/Ken Bohn
San Diego Zoo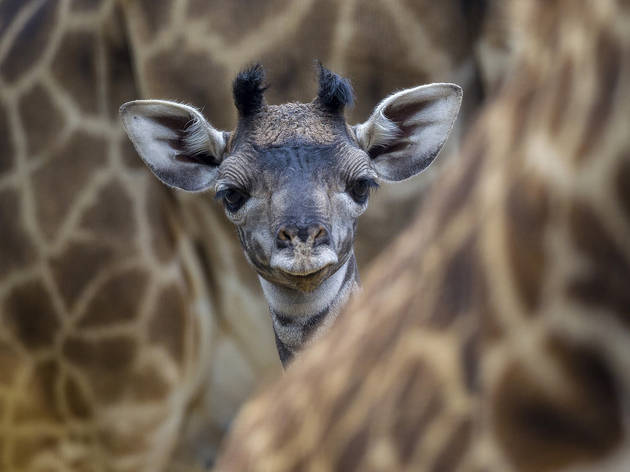 4/6
Photograph: Courtesy San Diego Zoo/Ken Bohn
San Diego Zoo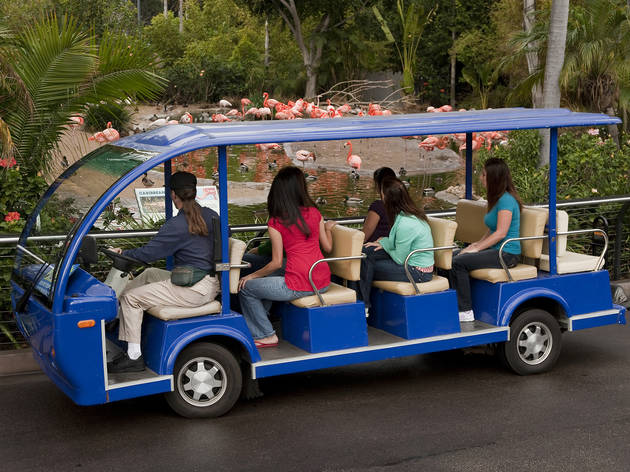 5/6
Photograph: Courtesy San Diego Zoo/Ken Bohn
Discovery Tour Group at San Diego Zoo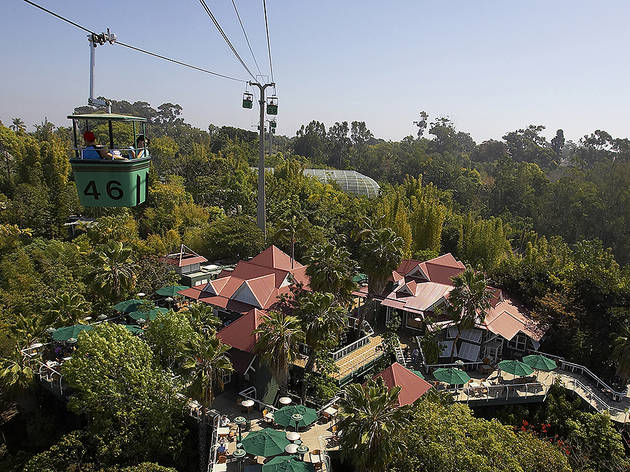 6/6
Photograph: Courtesy San Diego Zoo/Ken Bohn
Skyfari attraction at San Diego Zoo
Time Out says
Nestled in Balboa Park, San Diego Zoo fully deserves its reputation as one of the finest in the world. It pioneered the concept of open-air, cageless exhibits to recreate more natural animal habitats, and remains one of the few zoos outside of China to house Giant Pandas. Its sister property, the San Diego Zoo Safari Park, allows visitors to get even closer to the bigger African and Asian animals: its popular 'Caravan Safaris' involve two-hour drives in the back of a covered open-air safari truck. Quirky overnight camping options—the brilliantly monikered 'Roar & Snore' packages—are available too.
San Diego Zoo says
n 1916 Dr. Harry Wegeforth heard the roar of a lion left over from a World's Fair in San Diego. At that moment, the prominent physician decided a zoo was needed in San Diego. Open 365 days a year, the San Diego Zoo welcomes San Diego families as well as visitors from around the world.

The 100-acre (40-hectare) Zoo is home to over 3,700 rare and endangered animals representing more than 668 species and subspecies, and a prominent botanical collection with more than 700,000 exotic plants. It is located just north of downtown San Diego in Balboa Park.
Details