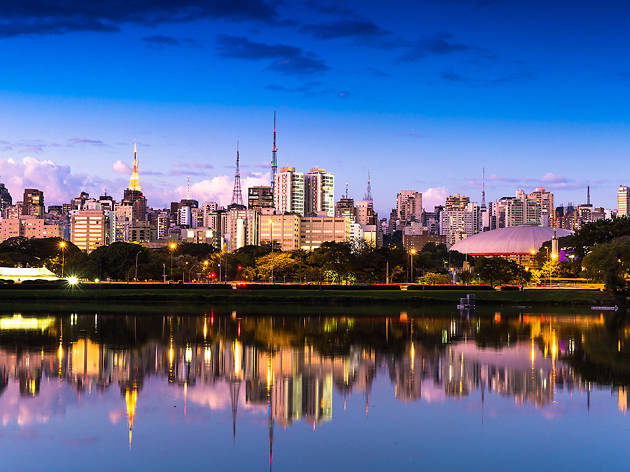 72 hours in São Paulo
Long ignored by beach-bound tourists, Brazil's economic capital is fast, festive and fun—and no more so than on racing weekend
Clique aqui para ler este artigo em português
At once the biggest city in Brazil and the biggest city in South America, São Paulo is all about superlatives. The city's delicious abundance of restaurants, the cultural diversity of the population and the magical intensity of its nightlife remain unsurpassed on the continent. And that's before we even get to the jaw-dropping sight of a setting sun glowing over the skyline, best viewed from a rooftop patio with a Martini & Tonic in hand. São Paulo is Brazil's booming engine, and the evidence is everywhere—from the stylish penthouses to brand-new art galleries and plush play spaces. All of those energies of the place can be summed up in one word: exhilarating.
Restaurants and bars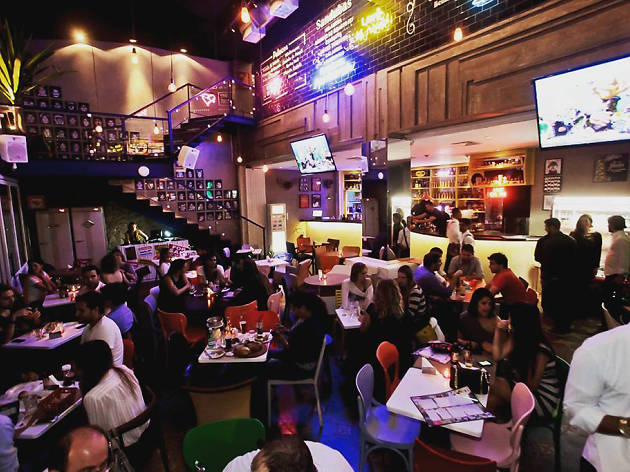 Photograph: Courtesy Time Out Sao Paulo
The eclectic decor at Brexo Bar (R Tabapuã, 1470, Itaim-Bibi; +55-11-3812-8181)—think bright yellows mixed with shiny black tiling—helps draw a young crowd keen for inventive drinks (including one number that combines bourbon and popcorn). For appetizers, try their twists on Brazilian classics, like coxinha de pernil (ham cake).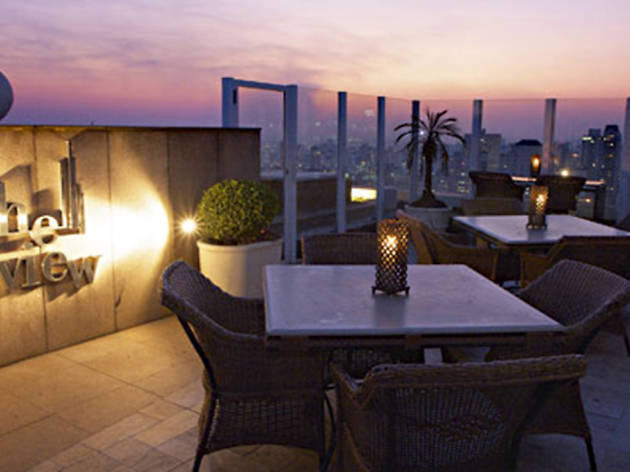 Photograph: Divulgacao
They weren't making things up when they named this 30th-floor penthouse bar (Alameda Santos, 981; 55-11-3266-3692). Let's sell it like it is, they decided: it's an upmarket super-luxe hotel-style bar with floor-to-ceiling windows and a terrace that's perfectly placed for seeing the city by sundown. Drinks-wise, don't go past the superbly made cocktails.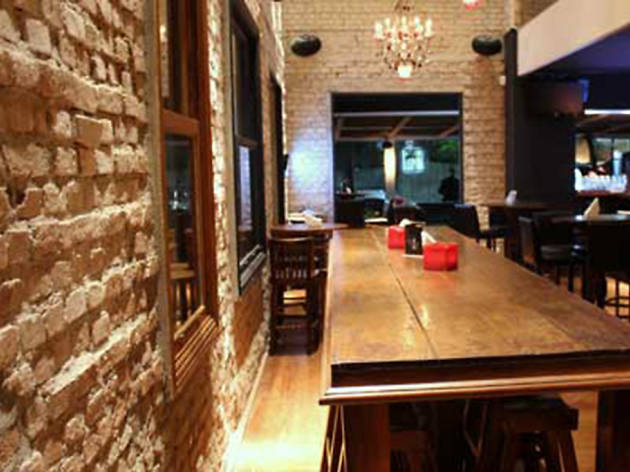 Photograph: Divulgacao
Opened in 2011, Noh Bar (Rua Bela Cintra, 1709; +55-11-2609 3673) offers a chic and comfortable set of well-planned spaces, from the no-frills mezzanine bar to the cozy back rooms to the see-and-be-seen main bar and the quiet conservatory out front. There's somewhere for everyone to perch, and a comprehensive menu of snacks and light bites to try when you do.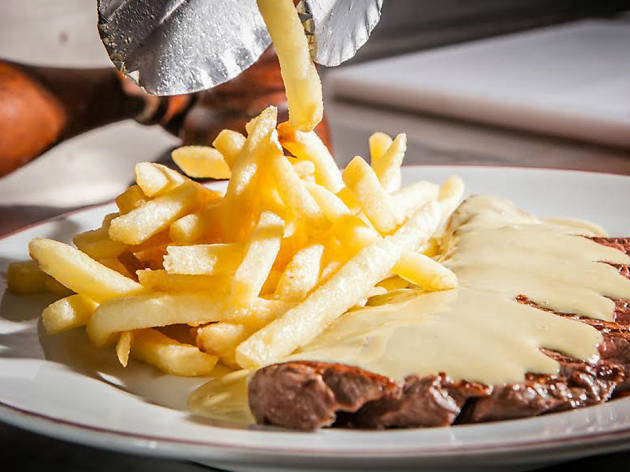 Photograph: Divulgacao
You won't have any trouble deciding what to eat at L'Entrecôte de Paris (Pedroso Alvarenga, 1135; +55-11-3078-6942): The restaurant serves just one dish, an entrecote, a traditional French rib eye steak in a green sauce served with a pile of all-you-can-eat bistro-style fries (possibly São Paulo's best).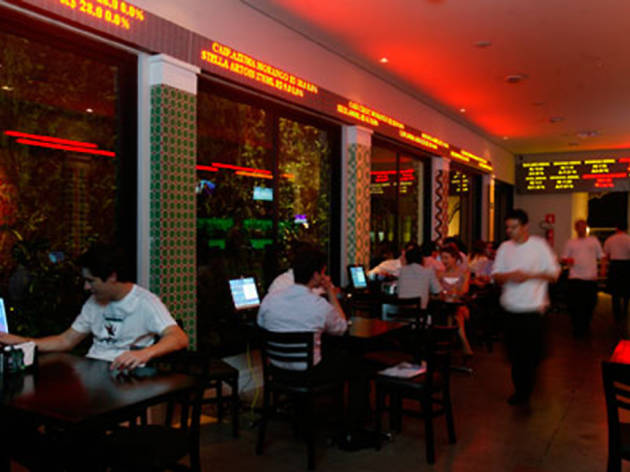 Photograph: Divulgacao
Feeling like Gordon Gekko on a weekday night? Then head down to Itaim's Wall Street Bar (Rua Jerônimo da Veiga, 149; 55-11-3078-3050) and join the shirt-sleeved business folk as they loosen their ties. It's black and tiled and has a big bull statue outside. Plus, they have a solid lunch menu and in keeping with the Wall Street theme, drink prices change depending on weekly demand.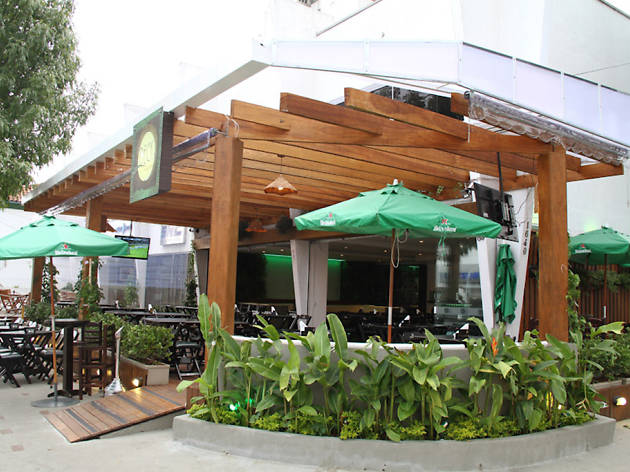 Photograph: Divulgacao
Grab your friends and head to Deck Lounge Bar's (Rua Isabel Dias, 89; 55-11-4327-6111) cozy wooden deck during the aperitivo hour. On Saturdays, this bar in the traditional Italian neighborhood of Mooca serves lunch with dishes that celebrate the venue's two nationalities, such as feijoada and ravioli.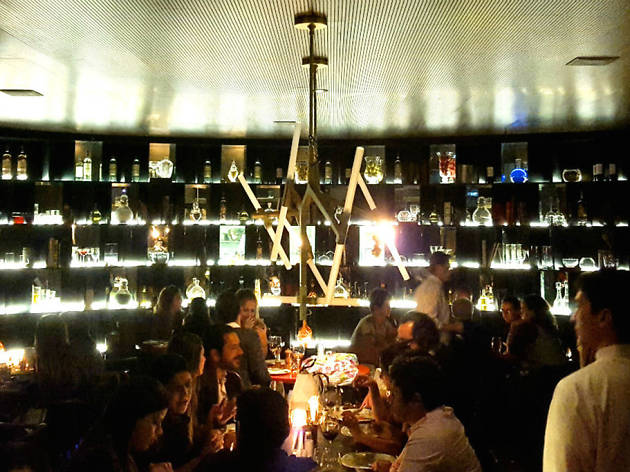 Photograph: Divulgacao
The Spanish–style Recreo (Rua Padre João Manuel, 1249; 55-11-3068-0169) is dedicated to modern tapas like goat cheese with pistachio pesto, oxtail sandwiches or avocado gazpacho with Jerez wine vinegar. But there are also classic dishes such as chicken ballotine with Spanish sausage and pumpkin risotto. The cocktails at this hot new bar are the perfect accompaniment.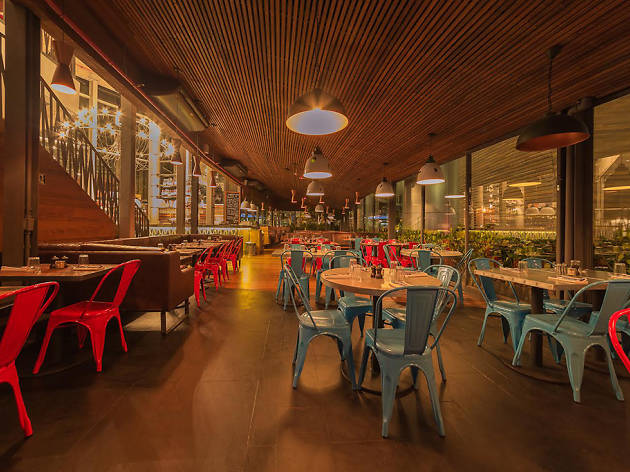 Photograph: Divulgacao
The first branch of Jamie Oliver's Italian world empire in Brazil (Avenida Horácio Lafer, 61; +55-11-2365-1309) uses only free-range meat and prioritizes organic ingredients. People line up for Jamie's great tagliatelle Bolognese, plus new additions to the menu like the fettuccine with porcini mushroom sauce and mascarpone cheese.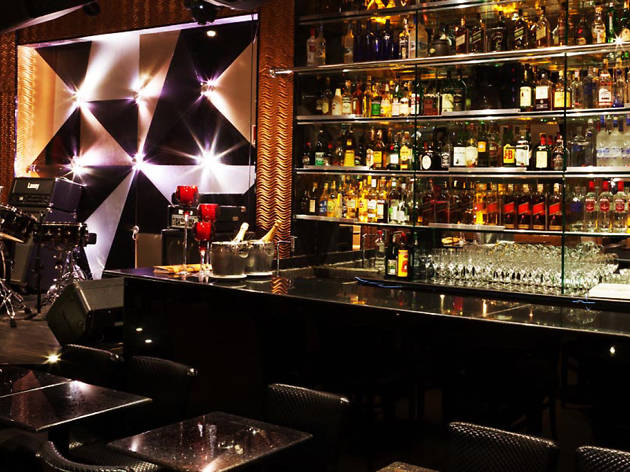 Photograph: Divulgacao
Late night at Piove, you can expect to see the city's movers and shakers on the dance floor. Earlier in the evening, though, Piove's (Rua Jerônimo Da Veiga, 75; 55-11-3071-2303) vibe is chill, with people taking to the tables to sip cocktails and bottles of bubbly.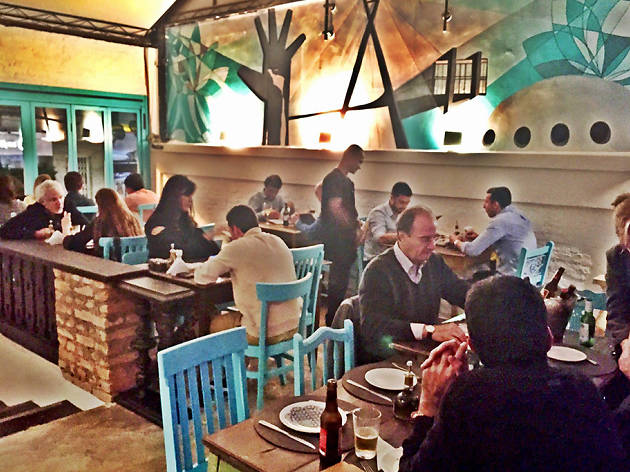 Photograph: Divulgacao
While carpaccio is what they're known for, and named for, don't limit yourself when you hit this restaurant (Rua da Consolação, 3288; 55-11-3063-3414)—the mini mozzarella pizzas are also superb. If you want to try something really different, let the delicate Moroccan couscous cakes with shrimp catch your eye. It's the perfect place for light bites and classic drinks.
Shopping and style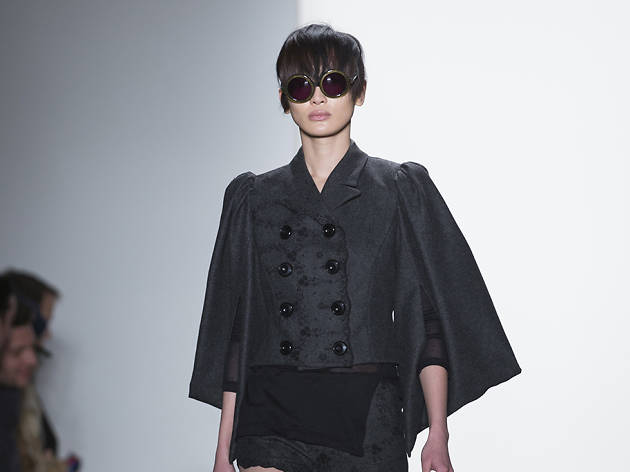 Photograph: Courtesy Time Out Sao Paulo
Currently one of the most important names in Brazilian design, Herchcovitch has fashion in his blood. His mother taught him to sew at a tender age, and he'd opened his first boutique by the age of 22. At his spacious flagship store (Rua Melo Alves 561, +55-11-4306-6475), Herchcovitch stocks more than just his current collection. Over the years, the maestro has turned his hand to a range of products from glasses to bed linen, adding a designer touch to the offering of retailers.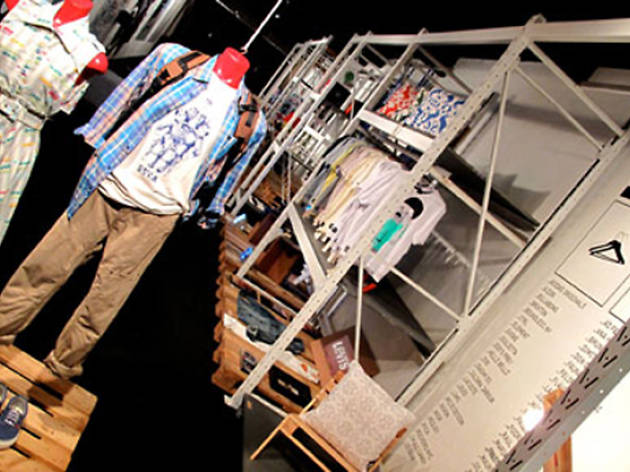 Cut from the same cloth as some of the other multi-culti city venues we love, Cartel 011 (Rua Artur de Azevedo 517, +55-11-3081-4171) has a slightly sleeker feel about it, a studied sort of cool that goes with the quality clothes and design objets it sells.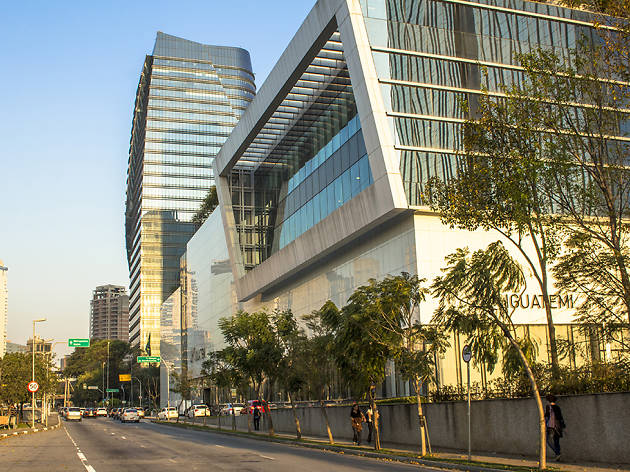 Photograph: Shutterstock
With its slick, high-shine floors, wood-clad elevators and huge windows that let the light pour in, JK Iguatemi (Avenida Presidente Juscelino Kubitschek 2041, +55-11-3152-6813) is one of São Paulo's chicest malls. As well as some of the city's top restaurants and luxury brands like Chanel and Bulgari, look out for real coups like the Brazilian branches of Rosa Chá, Clube Melissa and Água de Coco.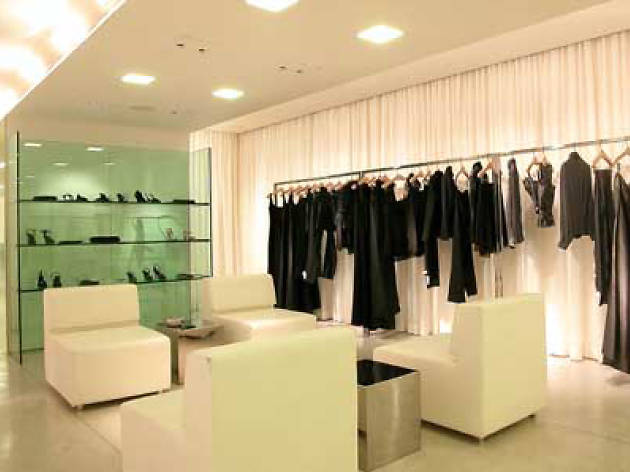 The smart store (Rua Oscar Freire 702, +55-11-3068-6500) has the feel of an art gallery—a long, narrow space with a concrete floor, high ceilings and clothes presented against bare white walls. Don't forget to check out the first floor, where cocktail dresses and gowns are on display alongside home decor such as luxury cushions.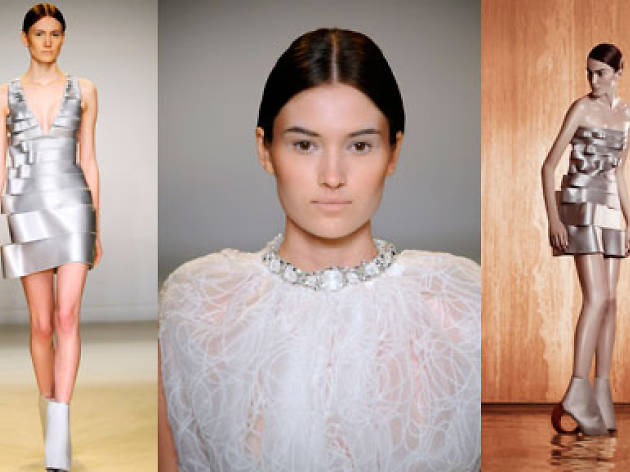 Brazil's first lady of fashion is known for her perfectionism. Intelligent, interesting and unconventional, Coelho started her career making clothes for friends before leaving to study fashion in Paris. Returning to Brazil in 1974, she opened a boutique called 'G' with her sister. Her stores are simple, elegant spaces where bright lighting puts the spotlight firmly on the fashion (Rua Bela Cintra 2173, +55-11-3085-6671).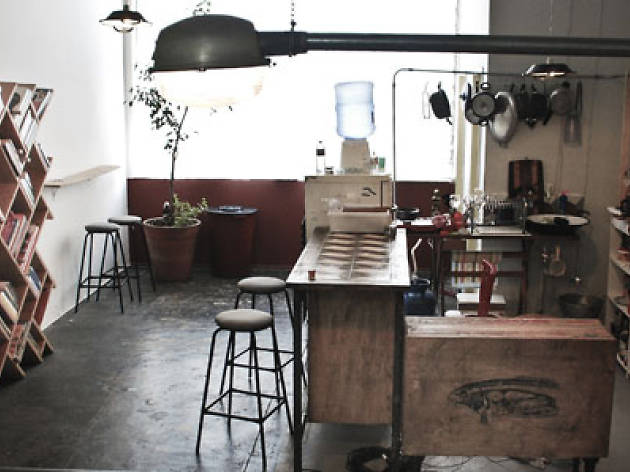 Transforming a former warehouse into an all-in-one art gallery, studio, bar and weekend hang-out, the artist Renato Larini is the creative mind behind Espaço Zebra (Rua Major Diogo 237, +55-11-3105-5171), a welcoming, eclectic space in the heart of Bixiga. Drop in on Friday night, or on a Saturday afternoon-into-evening, for drinks and an ever-changing lineup of homemade bar snacks. Take a moment to rummage in the second-hand books and clothes that are all part of the furniture at Zebra, and don't miss the chance to peruse Larini's artworks in the form of prints, photographs and collages on the walls.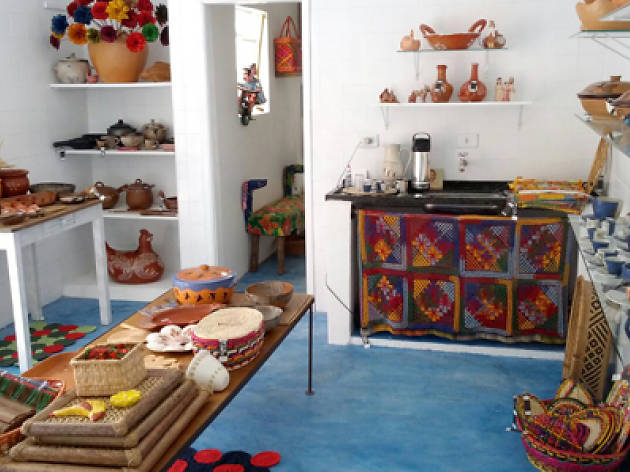 At this modern-by-name, rustic-by-nature shop in Vila Leopoldina (Rua Coronel Botelho 91, +55-11-3812-7431), you'll find local handicrafts and popular art from across Brazil, a selection of handmade bags and accessories as well as women's fashion. Feira Moderna is also well-known for its ice creams, too, which are a real taste of Brazil made using a range of interesting local fruits and nuts.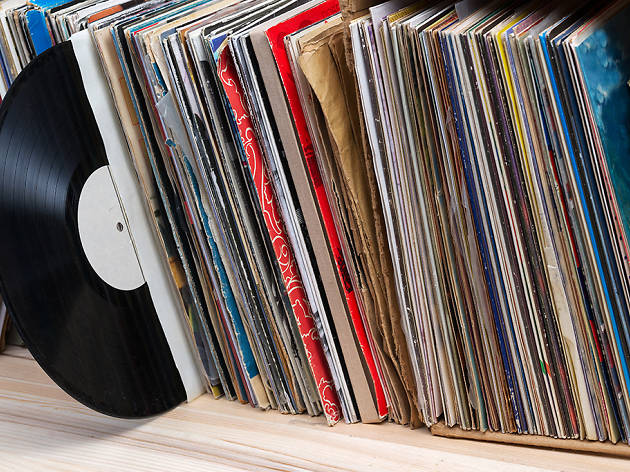 Photograph: Courtesy Time Out Sao Paulo
Part of the City's cultural heritage, this record store is worth a visit not just for a rummage through its staggering collection—a selection from an archive of more than 100,000 records—but as an excuse to scope out Galeria do Rock, the iconic shopping mall that houses Baratos Afins (Rua 24 de Maio 62 Republica, +55-11-3223-3629). The shop is packed with records covering rock and Brazilian music, plus a solid selection of albums from up-and-coming bands.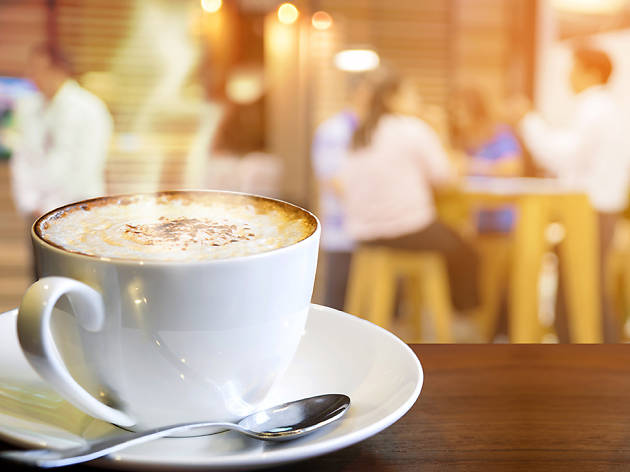 Photograph: Courtesy Time Out Sao Paulo
If you're looking for a full immersion in the world of Brazilian coffee, this is the place. Isabela Raposeiras, the renowned barista and proprietress of Coffee Lab (Rua Fradique Coutinho 1340, +55-11-3375-7400), has created a quirky space here in Vila Madalena, complete with a Diedrich coffee roaster. Fittingly, the café resembles a lab, with staff kitted out in overalls making coffee with great attention to detail.
Festivities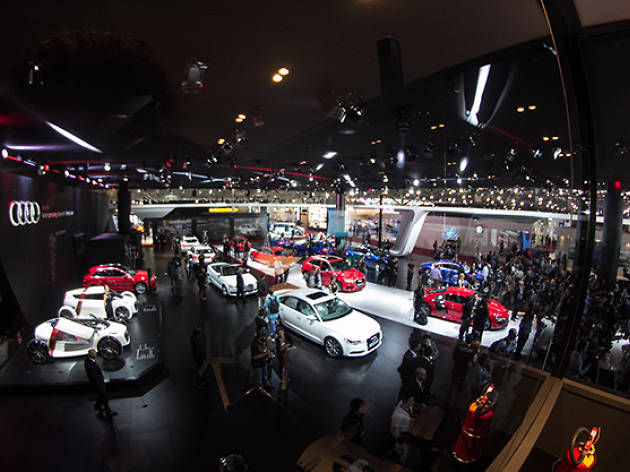 Photograph: Jairo Rodrigues
International Motor Show 2016
If you're a car nerd, living in São Paulo can be frustrating: tailbacks have been known to reach totals of almost 300km, so speed can be a rare thrill. Car lovers can get their fill of auto thrills, however, at the Salão Internacional do Automóvel, the largest event of its kind in Latin America, with 450 new rides on display. Nov 10–20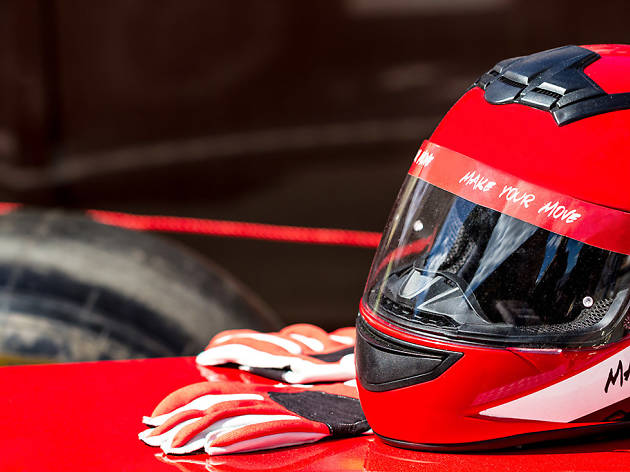 Photograph: Shutterstock
SÃO PAULO F1 GRAND PRIX 2016
Whether it's due to the traditionally irregular surface at Autódromo José Carlos Pace, or Sao Paulo's erratic climate, where scorching sun and torrential rain change places with impressive speed, the Interlagos circuit is one of the most unpredictable ones on the race calendar. And no one embraces that more than the passionate Interlagos crowd. Nov 11–13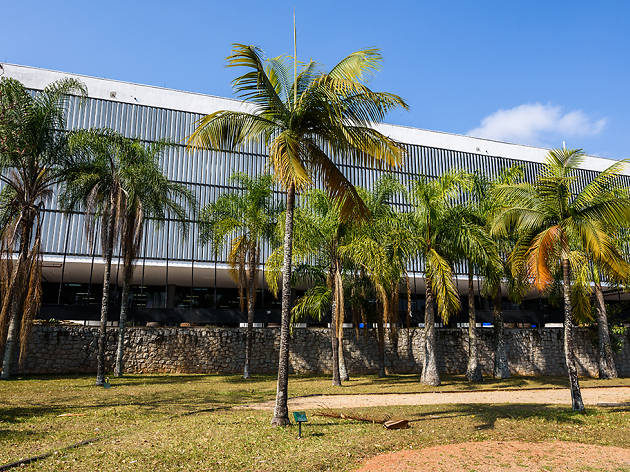 Photograph: Shutterstock
The theme of São Paulo's 32nd Art Bienal, which lasts into December, is 'Live Uncertainty.' Hundreds of artworks from 81 artists across 33 countries explore the theme in a sprawling exhibition that is built as a garden. Until Dec 11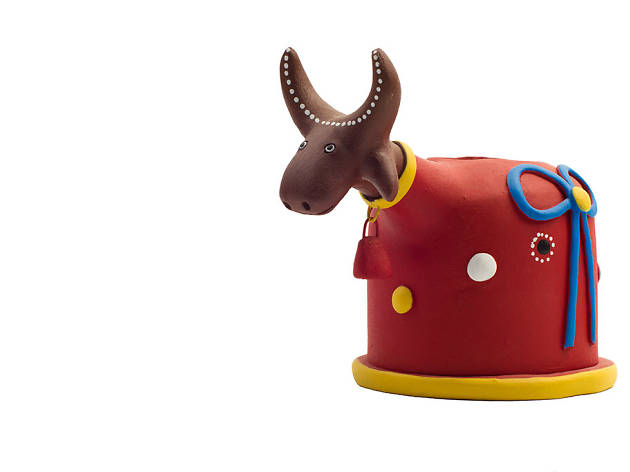 Photograph: Courtesy Time Out Sao Paulo
The Hand of the Brazilian People
The inaugural temporary exhibition at the Museu de Arte de São Paulo (MASP) on Avenida Paulista has been reassembled, presenting a vast panorama of the rich material culture of Brazil—around a thousand objects, including figureheads, votive figures, textiles, garments, furniture, tools, utensils, machinery, musical instruments, ornaments, toys, religious objects, paintings and sculptures. Until Jan 29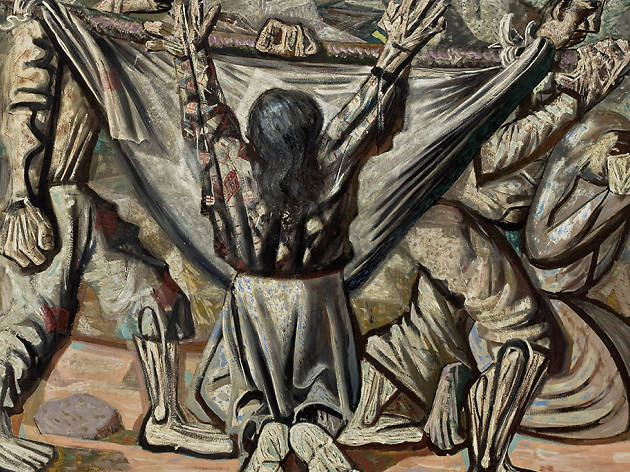 Photograph: Time Out Sao Paulo
Candido Portinari (1903–1962) is one of the most important and controversial Brazilian artists. "Popular Portinari" is the 12th exhibition of the artist's work organized by the MASP, and does not aim to offer a comprehensive overview of the artist's oeuvre; rather, it presents a specific cross-section. The show's title plays off his popularity, but also on his popular and commonplace background and themes. Until Nov 15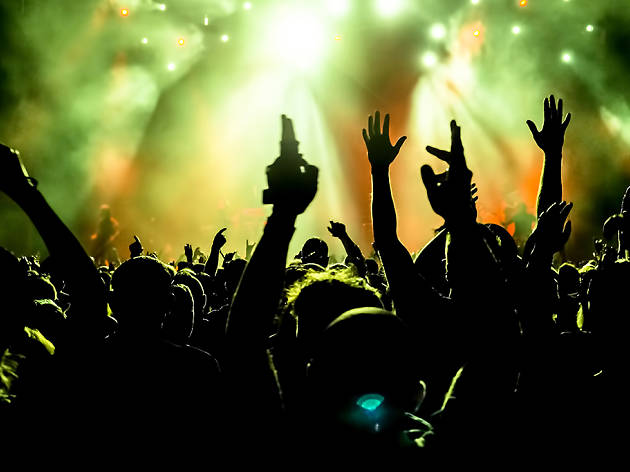 Photograph: Shutterstock
Feel like rocking out? For the first time since 1993, the original Guns N' Roses lineup—Axl Rose, Slash and Duff McKagan—performas at the Allianz Parque. The band officially reunited at the Coachella festival in L.A. this April. Fri Nov 11, ticketbis.com.br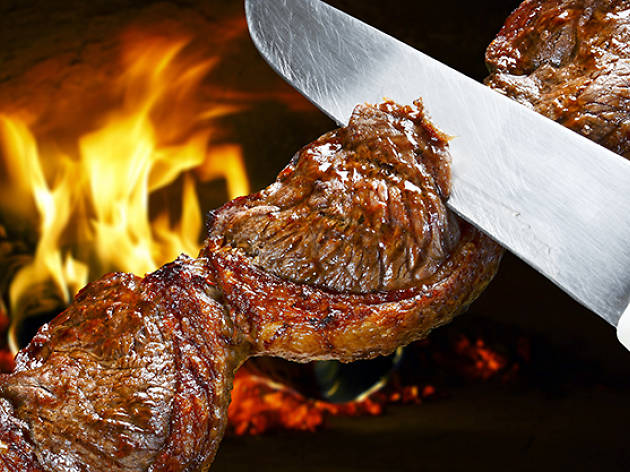 Nothing is more Brazilian than BBQ. This event takes place at the Memorial da América Latina, one of the great works of the architect Oscar Niemeyer. Admission is free—expect plenty of food trucks and drinks to wash down all that BBQ. Nov 12–13