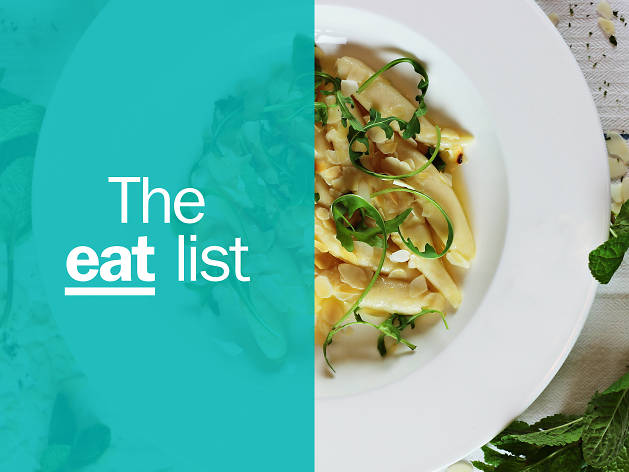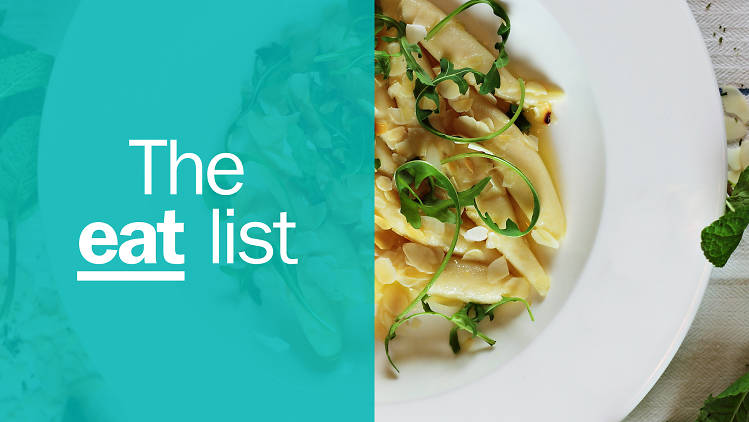 The 12 best restaurants in Saskatoon
Global influences teamed with local produce make this a top city for dining – and don't leave without trying Saskatoon berry pie
Saskatoon, the Paris of the Canadian prairies, has a buzzing food scene that in recent years has blended the best of local and global ingredients. Once rooted in meat-and-potato farm fare, with plenty of Ukrainian and Polish influence, the city's cuisine now reflects both new waves of immigrants from far-flung countries and the expectations of increasingly more discerning diners. Whether you want upscale farm-to-table fare, adventurous vegan dishes, or food from places as diverse as Korea, Jamaica and Afghanistan – Saskatoon has an eatery for you. Take a look at our pick of the best restaurants in Saskatoon.
The 12 best restaurants in Saskatoon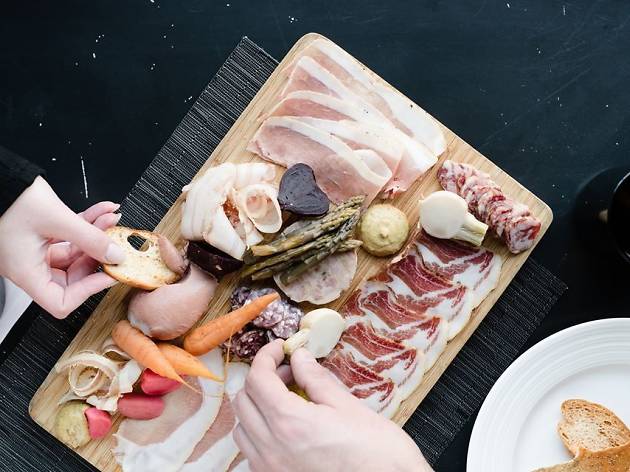 Photograph: Ayden Kitchen & Bar
What is it? An upscale restaurant and bar in downtown Saskatoon, owned by 'Top Chef Canada' winner Dale Mackay.
Why go? Mackay changed Saskatoon's food scene when he opened Ayden Kitchen & Bar in 2013, bringing not just fame but an impeccable palate, international experience and a passion for local ingredients. Ayden serves high-end comfort food and unique cocktails in an atmosphere that channels a rustic cabin, with warm wood and deer busts over the bar.
Price: Pricey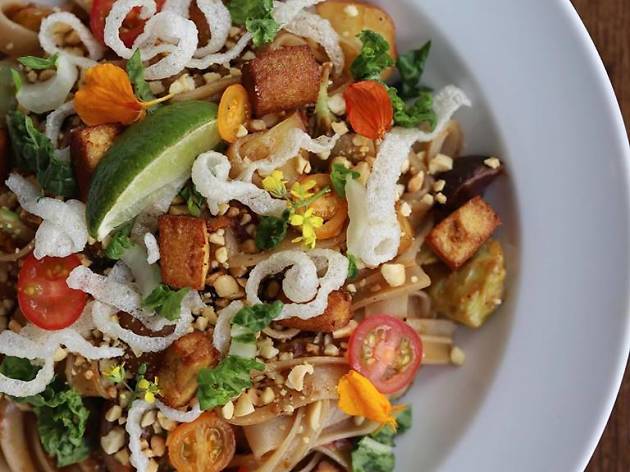 Photograph: Nosh Eatery & Tap
What is it? A mainly vegetarian and vegan restaurant on charming Broadway Avenue.
Why go? Even the most carnivorous people will love Nosh, because every dish has a variety of satisfying textures, flavors, and colors. The rich combinations burst with creativity and are plated beautifully, too. The Nosh breakfast hash – a scrumptious blend of scrambled coconut tofu, quinoa, grilled kale, heirloom cherry tomatoes and caramelized onions – and the nut-cheese plate, are especially delicious.
Price: Pricey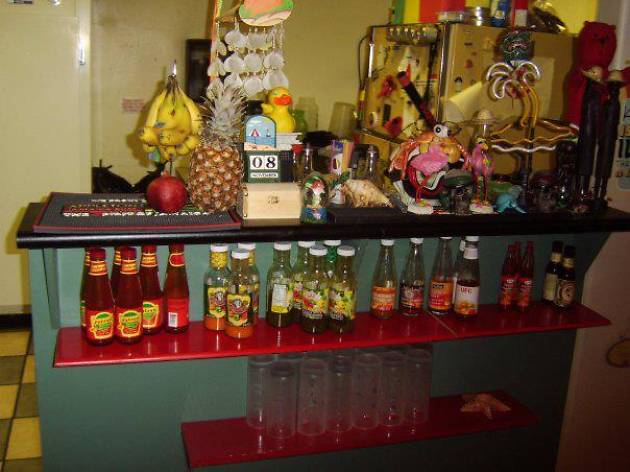 Photograph: Konga Café
What is it? Caribbean soul food in southern Canada? You better believe it!
Why go? To feel part of the family. Owners Eddy and Marcia are super friendly just love bringing Jamaican soul to Saskatoon. Try a Jamaican beer with your jerk chicken or spare ribs, and if you're veggie, simply let them know and the couple will happily rustle you up a delicious off-menu curry.
Price: Average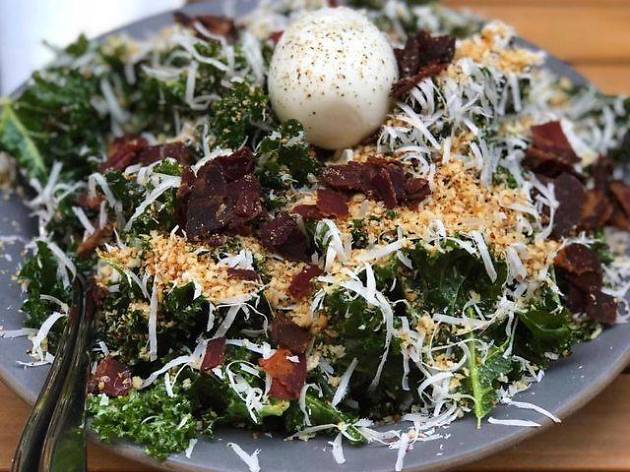 Photograph: Una Pizza + Wine
What is it? Broadway Avenue spot serving California-style thin-crust pizzas, appetizers like house-seasoned olives and prosciutto-wrapped dates.
Why go? It's next door to the Broadway Theatre, so it's the perfect place to go before catching a concert or movie. It has an extensive, curated wine list and opened its own bar in spring 2018: Bar Gusto offers a selection of unique cocktails and a similarly hip vibe.
Price: Pricey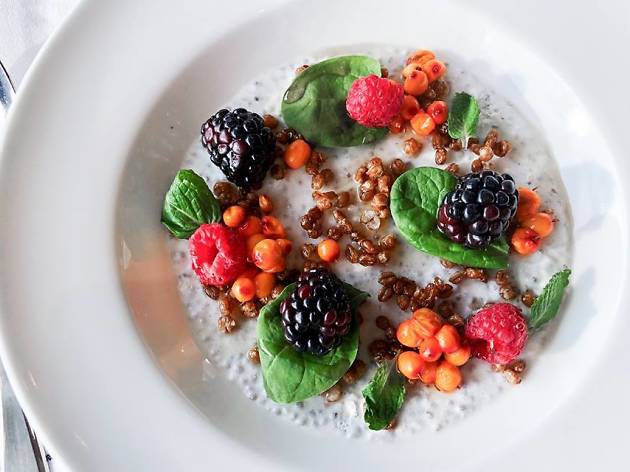 Photograph: Shift
What is it? Original Canadian flavours cooked in contemporary dishes at the Remai Modern art gallery restaurant.
Why go? The dishes are inspired by Saskatchewan, with regional ingredients such as lake trout and pickerel fish, barley, and fresh farm produce featuring prominently on the menu. Shift also has stunning views of the riverbank.
Price: Pricey
Photograph: La Bamba
What is it? La Bamba is a family-run Mexican restaurant that serves generous portions of mouthwatering tacos, quesadillas, stuffed peppers, and other Mexican favorites.
Why go? On the far-east side of the city, in a bland little strip mall, you'll find the city's most authentic Mexican food. Complimentary homemade corn tortillas and salsa are a tasty treat, and there's a great selection of Mexican beer. Most dishes are gluten-free, and dairy-free and vegan options are also available.
Price: Average
Photograph: Park Café
What is it? A 1950s American diner on revitalized 20th Street, serving fantastic all-day breakfasts, soups, sandwiches and burgers.
Why go? The decor is retro, but there is a contemporary twist to the traditional greasy-spoon fare that brings customers back week after week. Park Café's sausages, bacon, and other meats – as well as locally sourced fish – are processed and smoked in-house, setting them apart from other Saskatoon diners.
Price: Average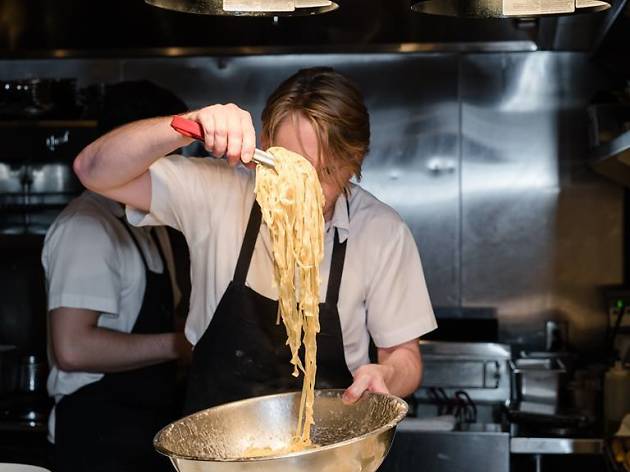 Photograph: Little Grouse on the Prairie
8. Little Grouse on the Prairie
What is it? A tiny little downtown Italian restaurant, with high-end food that's intended for sharing.
Why go? Celebrity chef Dale Mackay followed up his Ayden Kitchen & Bar success by opening Little Grouse on the Prairie. The restaurant is expensive by local standards, but the food is impeccable and the atmosphere is romantic.
Price: Pricey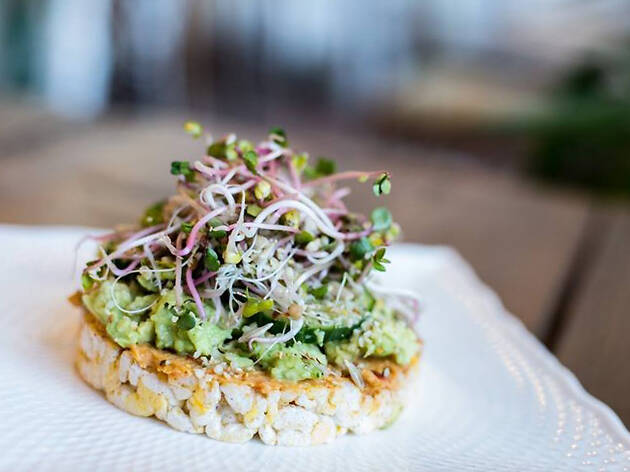 Photograph: Courtesy Yelp/The Karma Conscious Cafe & Eatery
9. The Karma Conscious Cafe & Eatery
What is it? A downtown café, with a quiet, cozy atmosphere, specializing in vegetarian dishes.
Why go? To feel good about what you're eating. The owners at The Karma emphasize the importance of respecting the environment and the animals that share our planet, so they focus on tasty vegetarian and vegan options. The specialty drinks menu should also not be missed, as it includes treats like the Gold Dust Turmeric Hot Smoothie and the Beetroot Ginger Latte.
Price: Average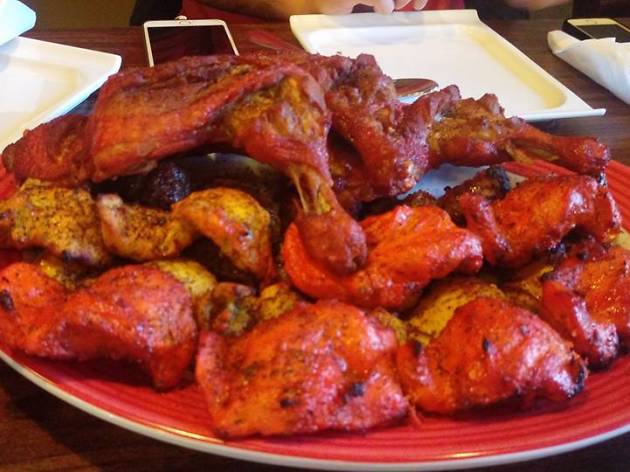 Photograph: Afghan Kabob & Donair
10. Afghan Kabob & Donair
What is it? An authentic Afghan restaurant with kebab wraps, platters and the most delicious donairs in the city.
Why go? The richly spiced meats, flaky samosas, and fragrant rice pilafs are unrivalled. Prices are affordable and the food's served in a small-but-elegant space.
Price: Bargain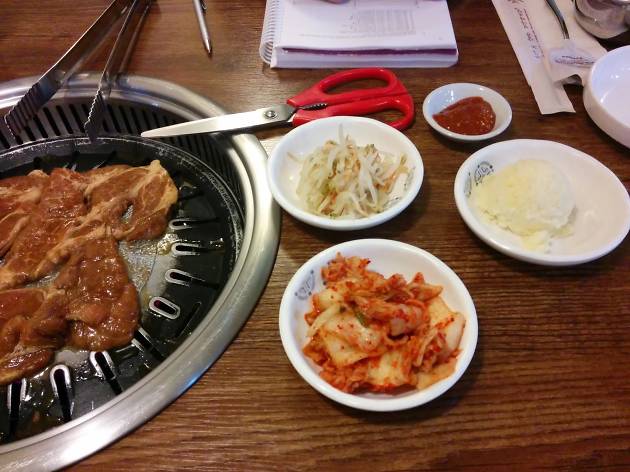 Photograph: Seoul
What is it? The city's best Korean restaurant, with classic grilled meats like samgyeopsal (three-layered pork) and galbi (beef ribs), steaming hot stews made with kimchi, tofu, and pork bones, and famous rice dishes like bibimbap.
Why go? The 20th Street restaurant has tabletop grills and hotpots, doorbells at each table to call the servers and iPad menus that transport you right to the Korean capital. High-tech features aside, every dish tastes like it came straight from a Korean auntie's kitchen.
Price: Average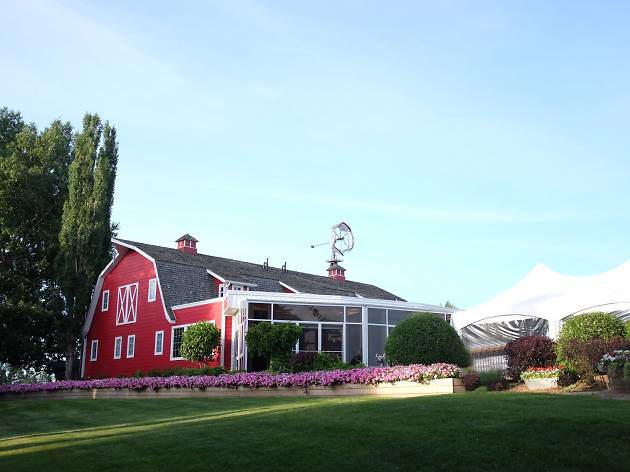 Photograph: The Berry Barn
What is it? A farm growing Saskatoon berries, the delicious purple fruit for which the city was named, and strawberries, with an on-site restaurant and bakery in an old red barn.
Why go? The quaint, country-style restaurant just south of the city bakes the best pies in town. Go for the home-style meals and Saskatoon berry pie, ride on the go-karts, wander through the gardens or riverbank paths, and, in berry season, pick fresh berries to take home.
Price: Average
Discover Time Out Market: the best of the city under one roof
Best selling Time Out Offers