Heads up! We're working hard to be accurate – but these are unusual times, so please always check before heading out.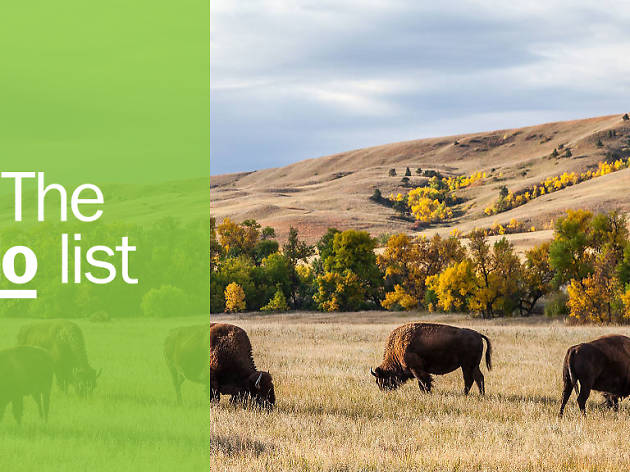 The 12 best things to do in South Dakota
It's not all farmland and rolling hills. Here are the best things to do in South Dakota, including Mount Rushmore
The Midwestern state of South Dakota is definitely not the most popular tourist destination in the US – many Americans haven't even been there. But with a slew of sights and activities including gorgeous natural areas, one of the most famous landmarks in the world, wild drinking spots, and quirky attractions, it really does merit a visit. The best way to take in all the action? We recommend a long road trip, as you enjoy all the beauty and weirdness state has to offer.
Done something on this list and loved it? Share it with the hashtag #TimeOutDoList and tag @TimeOutEverywhere.
Find out more about how Time Out selects the very best things to do all over the world.
Best things to do in South Dakota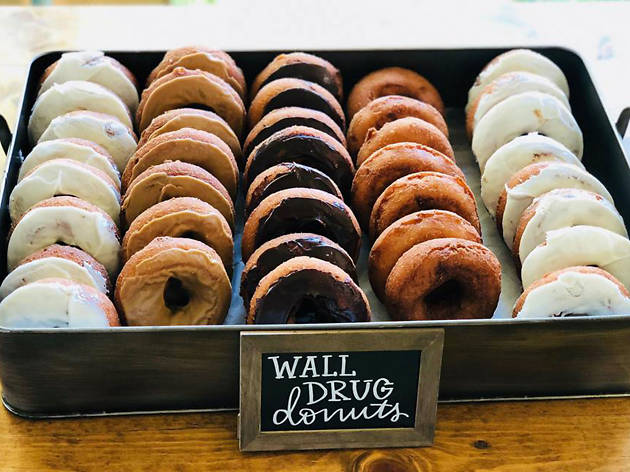 What is it? What started as a small drug store offering free ice water in the 1930s has expanded into an attraction with a shop selling cowboy gear, a restaurant with a collection of Western art, and an assortment of oversized fiberglass animals in the backyard.
Why go? If you've ever driven within 500 miles of it, you've probably seen a billboard for Wall Drug. (There was once a sign for it on the London tube, too.) You probably won't be able to resist this advertising – two million people visit annually. And ice water is still free.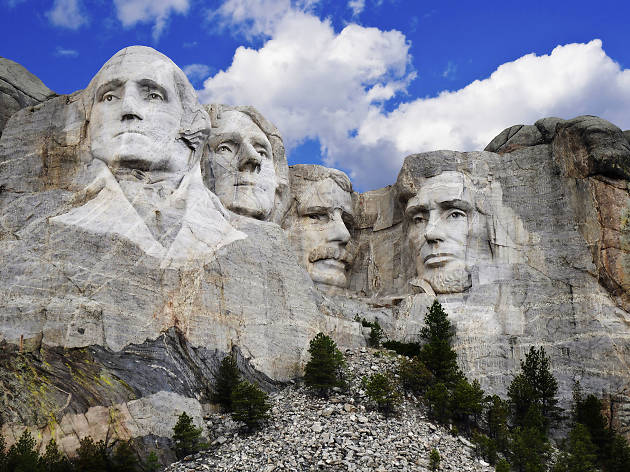 What is it? Giant busts of four US presidents – George Washington, Thomas Jefferson, Abraham Lincoln, and Theodore Roosevelt – carved into a mountainside.
Why go? It's one of the most iconic sights in the US, and worth a visit, even if you can't really get up close and personal to the monument itself. Hike the half-mile Presidential Trail to get as close as you possibly can, but still bring binoculars.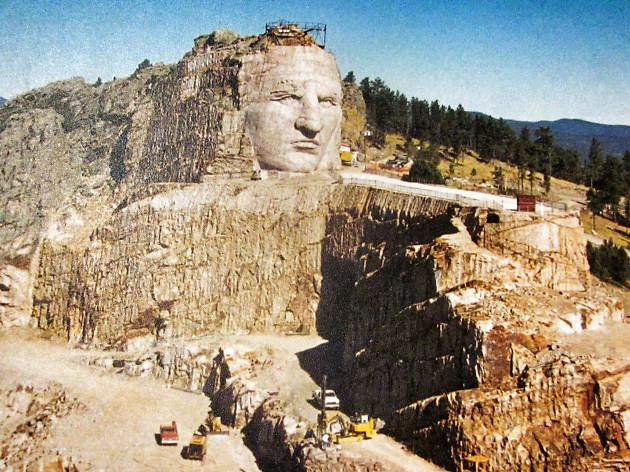 Photograph: Shutterstock
What is it? Even though construction started in 1948, this monument dedicated to the Native American leader still has a long way to go, but once it's finished, it'll be one of the largest sculptures in the world at more than 560 feet tall.
Why go? It's a great contrast to Mount Rushmore, honoring Native American culture and the famous Lakota leader Crazy Horse rather than the old white guys.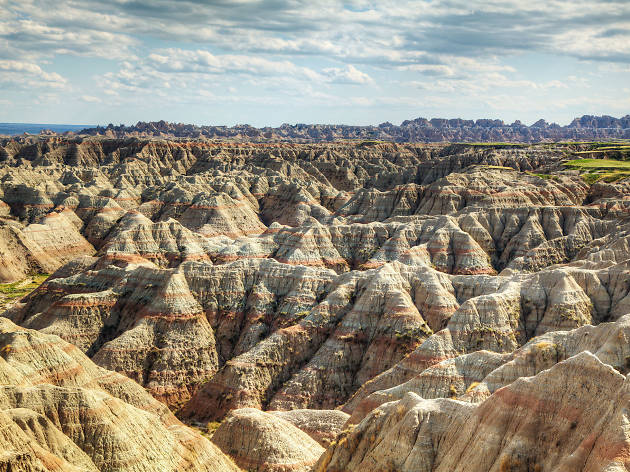 4. Badlands National Park
What is it? Spread across 244,000 acres, this national park is home to plains with wildlife like bison, prairie dogs, and bighorn sheep, as well as a moonlike landscape of rocky pinnacles.
Why go? The park has the best of both worlds – awesome wildlife in America's famous prairie and hiking through otherworldly rock formations. You can also camp here and experience insanely dark skies, meaning you can see the Milky Way in all its glory.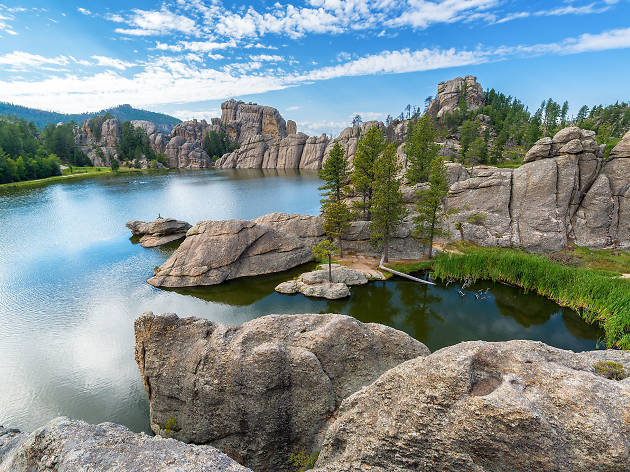 What is it? This 71,000-acre state park in the Black Hills is another one of South Dakota's natural gems.
Why go? Like the Badlands, Custer is known for its bison herds, but it's also famous for its coyotes, elk, and mountain lions. Once you get your fill of animal sightings, head to one of the park's five ridiculously scenic lakes, drive a portion of the Peter Norbeck Scenic Byway, or camp in the pine forests.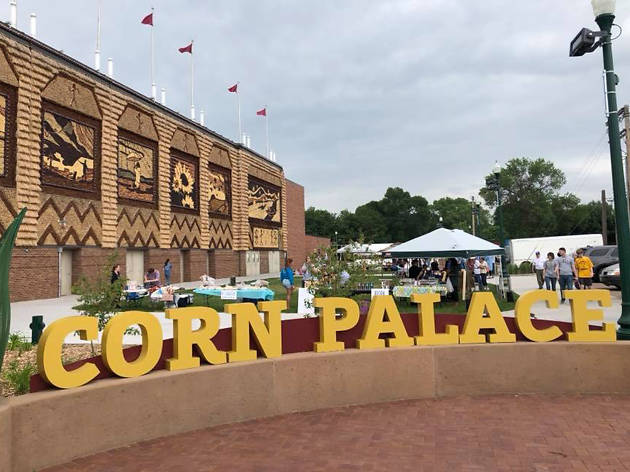 What is it? The world's only palace made of corn, of course.
Why go? The very first corn palace was built in Mitchell in 1892, to house a stage for a fall festival celebrating the end of the corn-growing season. It wasn't necessarily built of corn, but it did feature prominently in the decor. Today's Corn Palace is a permanent structure holding an auditorium, and each year, stacks and stacks of corn (in 13 different colors) are arranged on its façade in thematic murals.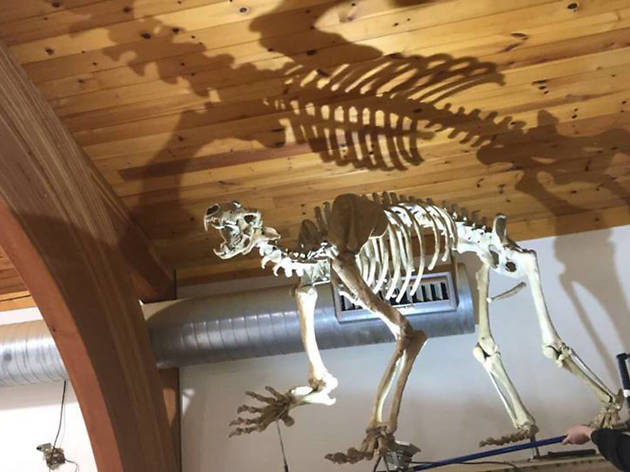 What is it? A graveyard of at least 61 mammoths, all of which happen to be male.
Why go? This archaeological site, which is still being excavated, was once a prehistoric sinkhole that swallowed up dozens of mammoths. More than 1,200 bones have been recovered so far from both Columbian and woolly mammoths – and it's the first place where the two breeds have been found together. Many of the bones have been left in the ground, and you can actually get into the sinkhole to see them.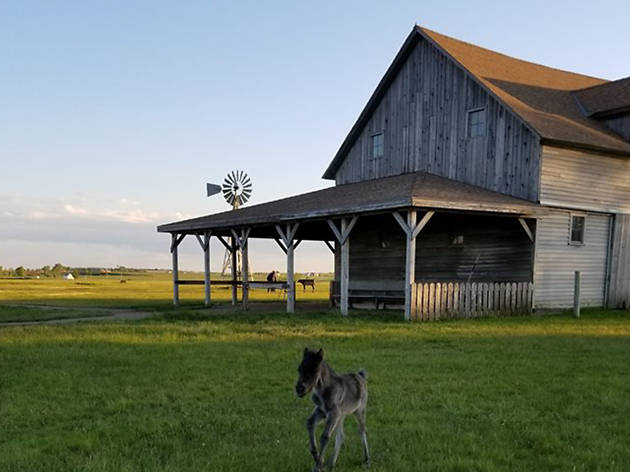 What is it? The homestead where Little House on the Prairie author Laura Ingalls Wilder spent her teenage years.
Why go? The beloved children's book series (and later films and television shows) is all about Wilder's experience growing up on – you guessed it – the prairie. She wrote about living in this home in By the Shores of Silver Lake, and about some of the still-existing buildings in the neighbouring town of De Smet in The Long Winter.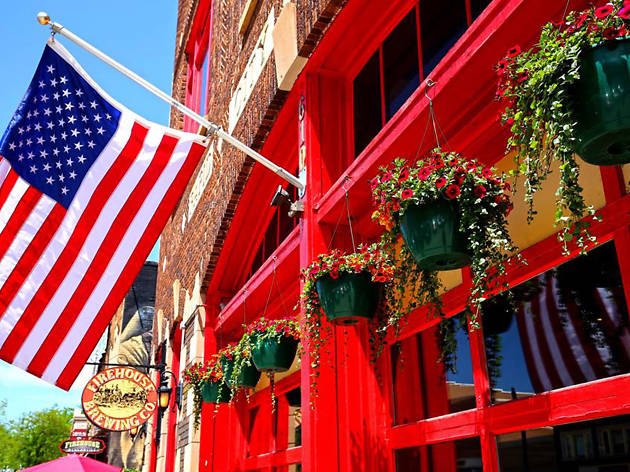 What is it? South Dakota's first brewpub located in a historic firehouse in Rapid City.
Why go? The beer is definitely the main attraction (the brewery makes 40 different styles annually, with nine of them on tap at any given time). But what sets it apart from other South Dakota beer spots is its location inside a 1915 firehouse that's listed on the National Historic Register. There's also a restaurant, a theatre, and an outdoor patio with a bandshell for live music here.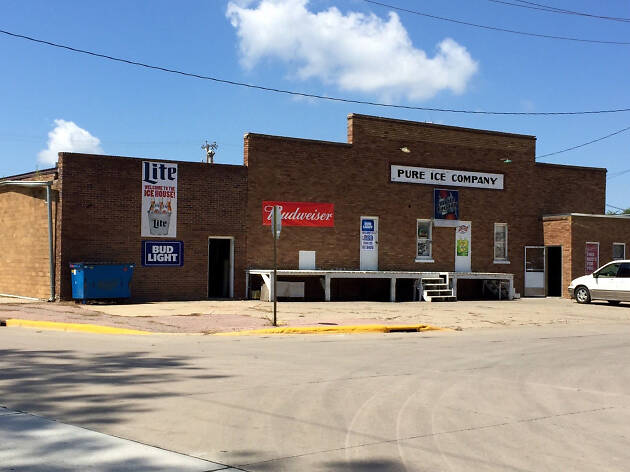 Photograph: Courtesy TripAdvisor/CaboDude
What is it? A dive bar where everyone goes to smash bottles.
Why go?While the bar itself might not be anything to write home about, it has some strange rituals. First, you can get drinks delivered to your car, and you're allowed to consume them there (but no drink driving, please). Second, there's a tradition where people sit on the loading dock to chug their beers then throw the bottles at the brick wall below.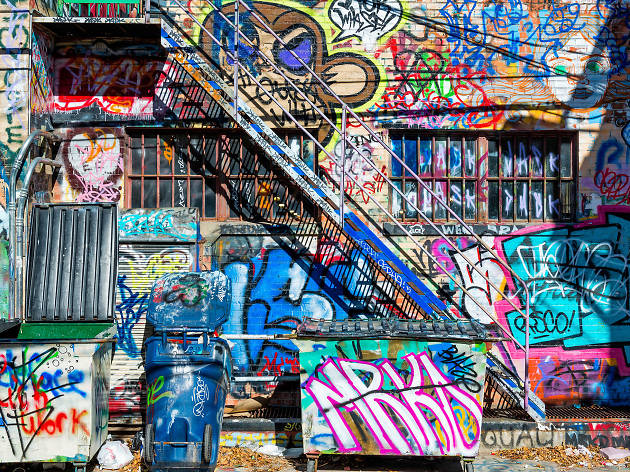 Photograph: Shutterstock
What is it? An unofficial street art gallery.
Why go? South Dakota isn't known for its big cities – the entire state has a population of less than 900,000 – yet, somehow, it does have a thriving, albeit small, urban art scene in Rapid City. A tiny side street is completely covered in graffiti, ranging from simple tags to full-on murals that change frequently when artists come in to work on something new.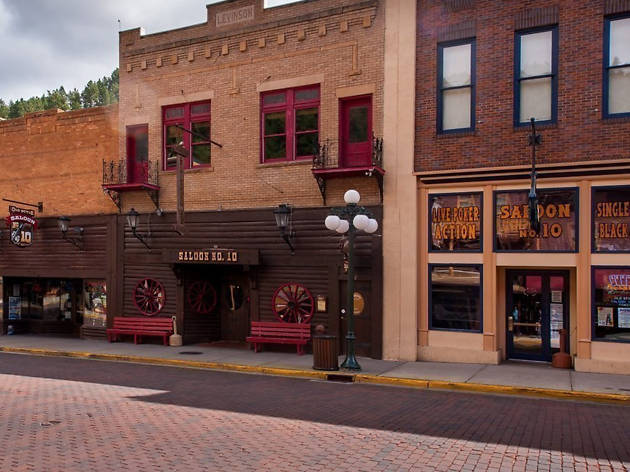 12. Buffalo Bodega Gaming Complex
What is it? A nineteenth-century saloon and casino that was once the haunt of Buffalo Bill.
Why go? It might be a bit touristy, but Buffalo Bodega embraces Deadwood's rough-and-tumble history as a Wild West saloon town. The original bar opened on the site in 1877, and it's the oldest operating drinking den in Deadwood. It also hosts what's arguably the town's best karaoke nights on weekends.