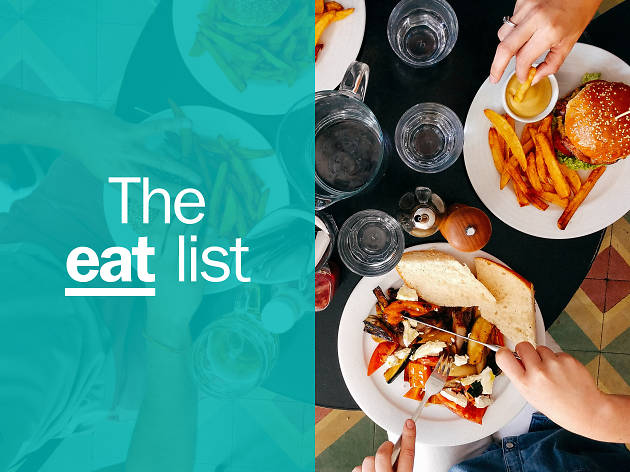 The 14 best restaurants in Southend
Refuel at the best restaurants in Southend, offering seafood, Italian and a new breed of vegan fare
Southend in England hasn't quite shaken its reputation as a dingy, faded seaside town—but dine at the best restaurants in Southend and you might think about that again. Essex's finest is improving all the time, especially around the western reaches of Westcliff, Chalkwell and Leigh-on-Sea. Like Margate, it's also attracting a wave of young families and creative types—and an ascendant food scene reflects this fresh demographic. Along with the inevitable seafood and Italian spots, there's a new breed of vegan, cosmopolitan comfort food and ambitious seasonal places, too. And all less than an hour outta London. Start planning your next meal out now with our guide tot he best restaurants in Southend.
Best restaurants in Southend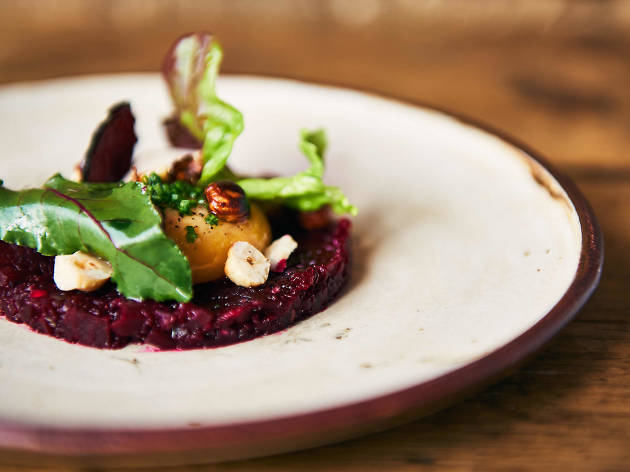 Ayling
Why go? For seasonal, no-choice menus from a star chef.
'Concept restaurant'. Ominous, eh? Not so here. This little Leigh spot has a short, daily-changing set menu that reads like a lyrical paean to smart, seasonal cooking. Behold: summer peas and pods with sour cream; fennel kimchi with pork belly; cultured butter; peaches and pippin berries. At £45 a head for four courses plus snacks, it's also something of a steal.
High-end.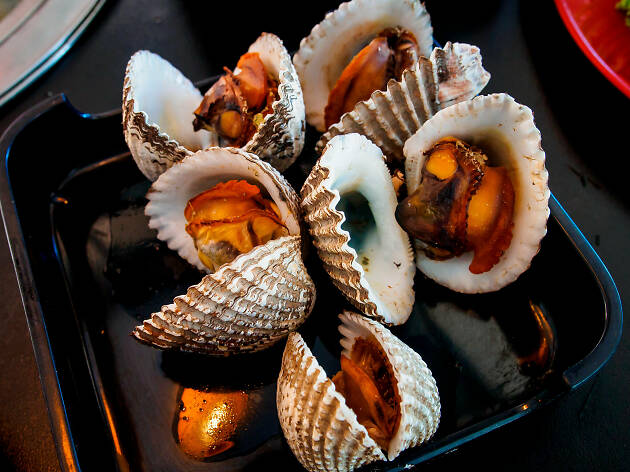 Photograph: Shutterstock
2. Osborne Bros Seafood Merchants
Why go? This is any seafood lover's dream: fresh seafood, by the sea. 'Nuff said.
It'd be easy to miss Osborne Bros, sat in the shadow of the Crooked Billet pub next door, but it's worth looking out for. The small shop is located in converted stables, with picnic bench seating out theback and front that overlooks the ocean. Most people here will be picking from a bowl of cockles – something you should definitely opt for. Alternatively (or as well, why stop at cockles?) you can get some fab pots of prawns, eels, oysters and other salt-water delights.
Budget.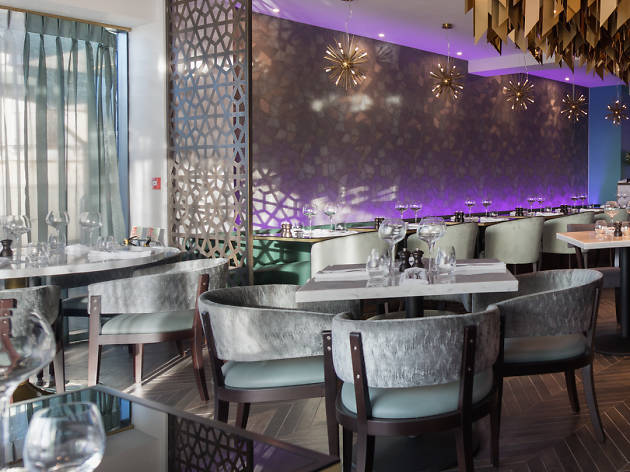 Why go? For stylish and accomplished fine dining at the Seven hotel.
The in-house restaurant at this snazzy boutique hotel is a clue to Southend's rising stock. Fresh from The Langham in London, chef Simon Webb has penned a fish-heavy menu that's brimming with intriguing, inventive details. Colchester oysters with pine and sorrel? Scallops with pickled apple and alexanders? Hogget with pickled rose? Yuh-huh. It's an Instagrammer's dream, too.
High-end.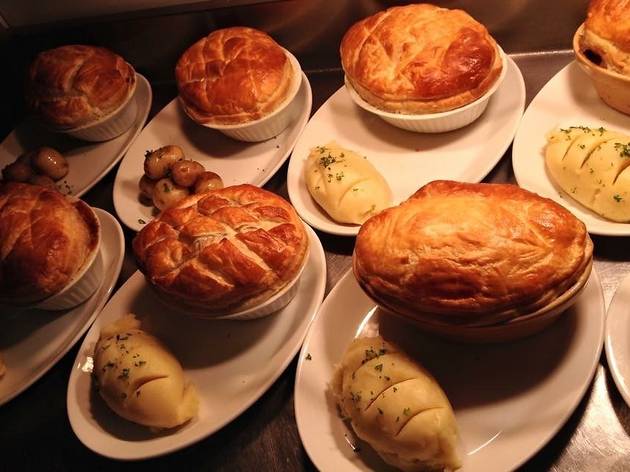 Why go? A Dickensian wine merchant and basement British restaurant near Central station.
It might not look much from the outside, but The Pipe is lit: a place-out-of-time, sawdust-floored, candle-strewn booze emporium that also dishes out wicked pies and other meaty, smokey British classics. What's more, the excellent wine list is 150 bottles strong, with a whacking 40 available by the glass or carafe. Put the hangover down to research, then.
Mid-range.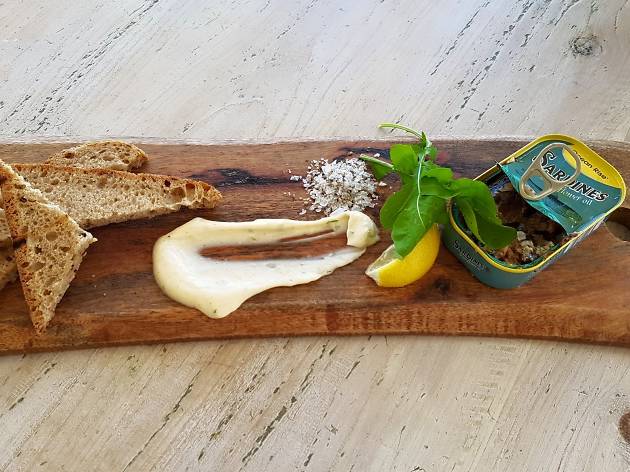 Why go? A chic little kiosk-turned-café right on the seafront.
If Olivers was any closer to the water it'd be submerged. Thank God it's not – this tiny place overlooking the estuary does a fine line in elevated café fare, from breakfast till lunch. It's quietly inspired stuff – anywhere that serves an actual tin of sardines with sourdough and aioli, alongside fresh skate and chips, and retro puds is alright by us.
Budget.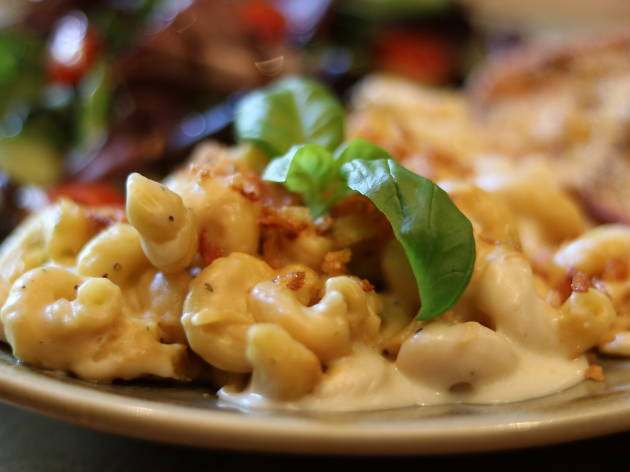 Why go? A hip and healthy vegan restaurant in Leigh.
Vegan grub doesn't have to mean mung beans and despair, as The Oak Tree proves. This cool café-restaurant – all Farrow & Ball grey panelling and clattery seating – serves up a host of plant-based takes on gastro-pub classics: satay curries, mac and 'cheese', homemade pies and faux-ice-cream sundaes among them. Sun's out? Make for the garden to complete the green dream.
Mid-range.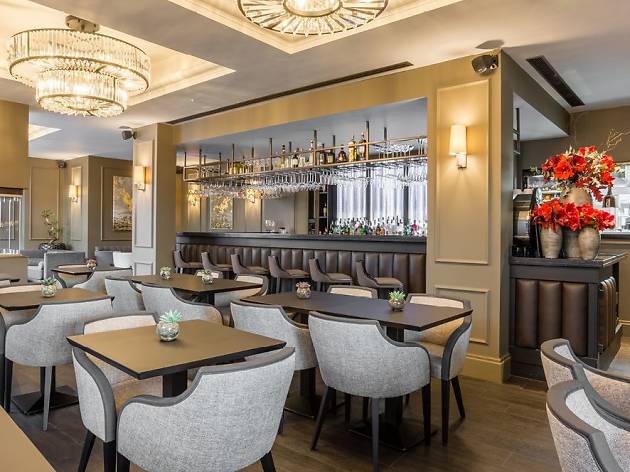 Why go? For smart Japanese fusion in Leigh-on-Sea.
Navana only opened in 2017, but it's quickly endeared itself to locals. The decor is fairly posh here and sushi hogs the menu, so sample the smoked salmon and cream cheese rolls or tiger prawn and kewpie mayo gunkan nigri. But the tapas-like small plates and mains are where things really get fancy. Test your culinary tastebuds with Thai-style Shetland mussels and British veg ramen. Lunchtime bento boxes are a nice touch, too.
Mid-range/high-end.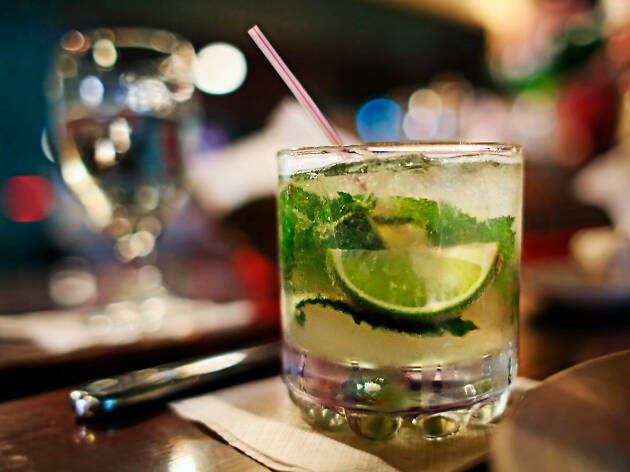 Photograph: Shutterstock
Why go? For pan-European bistro-style dishes in a Parisian fever-dream setting.
The first thing you'll notice at San Fairié Ann is the decoration. Opulent junk-shop-chic might be underselling it. It's chintzy, charming and slightly chaotic. And the food? Comforting, French-heavy fare of the dauphinoise'n'duck kind. There are cocktails to kick things off and boozy coffee stiffeners to wake you up after all the meaty, creamy morsels in between. Ooh la la.
High-end.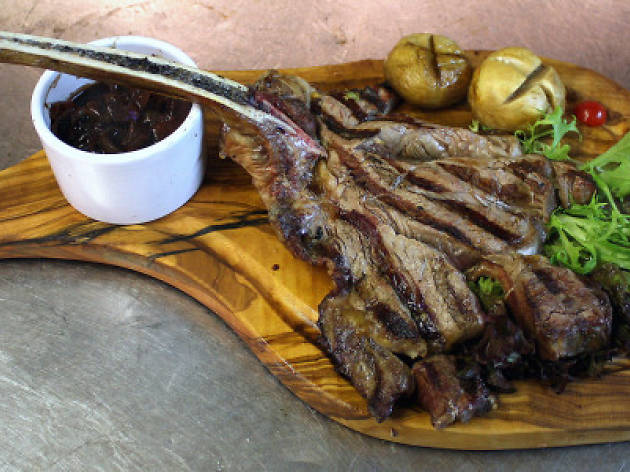 Picasa
Why go? Classic Italian trattoria doing all the standards in Westcliff.
Every town needs its evergreen Italian joint, and Piccolo is Southend's. You know the drill: buzzy atmos, vino bottles lining the walls and a breathtakingly broad menu of antipasti, pasta, pizza and meaty mains (plus a very reasonable all-Italian wine list). It even sells a few import-only Italian store-cupboard essentials. Chow, bella!
Mid-range.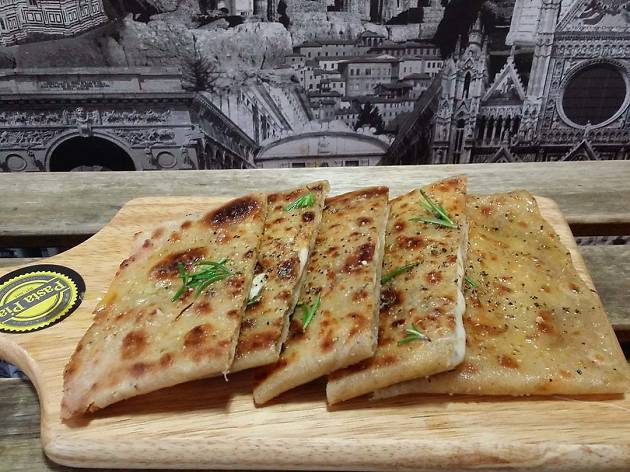 Why go? For traditional Italian street food in Westcliff.
The piadina. It's a folded flatbread sandwich from Italy's foodie Emilia Romagna region that comes stuffed with all kinds of creamy cheese, salty cured meats and sharp salads. You don't see them much over here – which makes the fact that they're a speciality of this compact Westcliff joint a welcome surprise. Make sure to leave space for a sweet cannoli pastry or three.
Budget.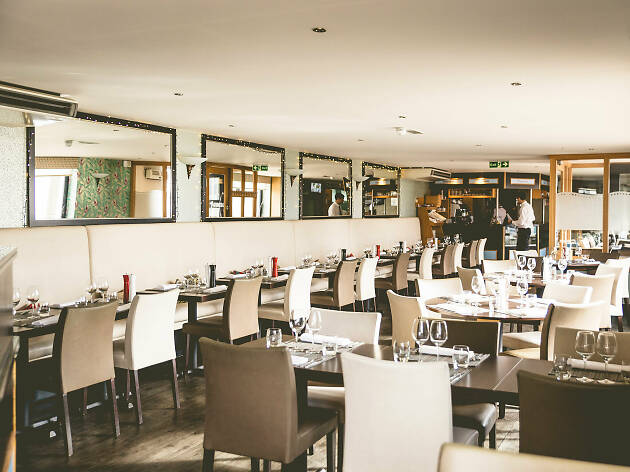 Why go? A French-ish restaurant on Westcliff seafront.
An unassuming box of a room it may be, but the French-inspired menu and salty sea views at Toulouse have made it a local go-to. With the exception of a few outré-sounding items – sea urchin mayo, anyone? – the menu sticks to classy riffs on reliable flavours such as seared shellfish and lamb cutlets with blueberry and lavender jus. Good wine list, too.
Mid-range.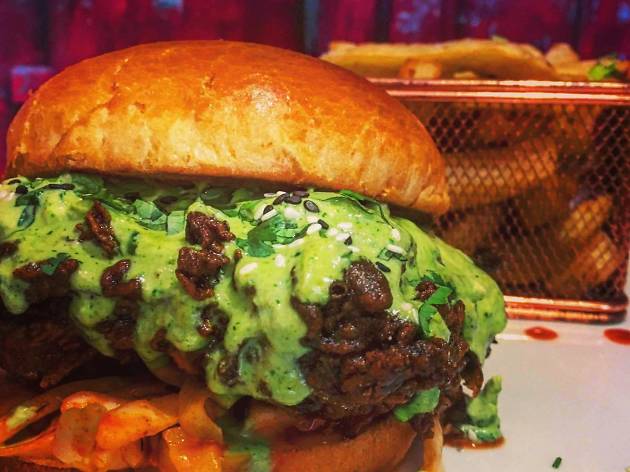 Why go? For carnivorous comfort food of all stripes in central Southend.
To even skim-read the menu at Legend Deli is to invite a calorie-related coronary – but who could resist things like a sage-fried and sausage-topped buttermilk chicken burger, flatiron steak and kimchi 'big bowl' ramen, halloumi fries and – honest to god – deep-fried lasagne bites? Not one for your veggie pals.
Budget.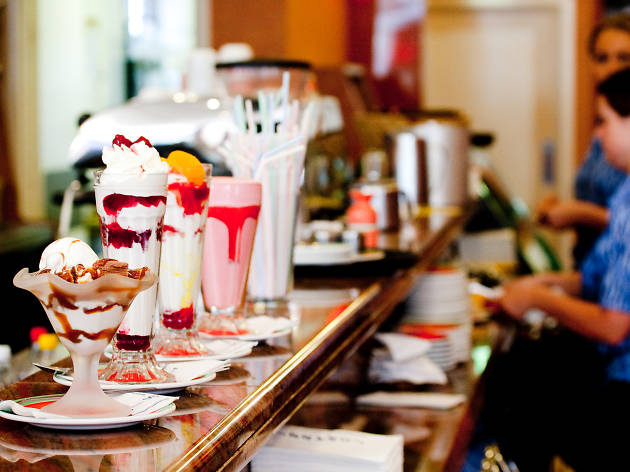 Why go? For timeless ice creams at a Southend stalwart.
We'll be specific: head straight for the café at this immortal Essex icon. It's all about the home-made ice-cream sundaes. Tomassi's does the kind of towering, cream-topped and cherry-studded sugar bombs that are all too rare in twenty-first-century society. It's (knickerbocker) glorious.
Budget.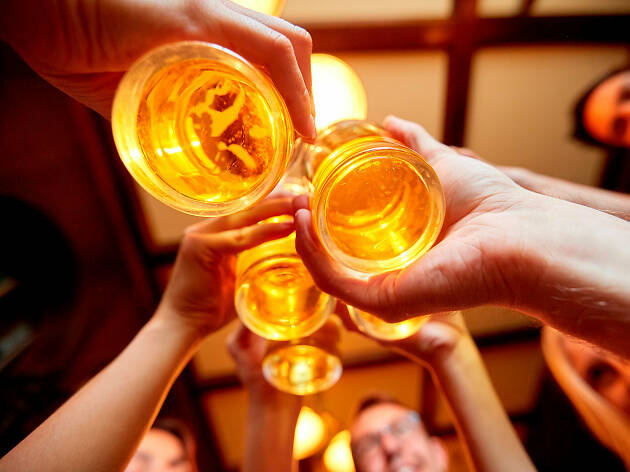 Photograph: Shutterstock
Why go? For raucous local music and interesting vegan junk food at an imposing pile of a pub.
You can tell a pub has character when its sign is a picture of local blues rocker – and 'Game of Thrones' executioner – Wilko Johnson. But the appeal here extends past the music: the 100 per cent animal-free menu features jackfruit burgers, tofu 'jungle' curry, seitan caesar salads, mac and 'cheese' and a pile of plant-based pizzas. Veganism: it's the new rock'n'roll, after all.
Budget.
Discover Time Out Market: the best of the city under one roof
Best selling Time Out Offers