The 13 best restaurants in St. Paul
Taste your way through the Minnesota capital's finest fare at the best restaurants in St. Paul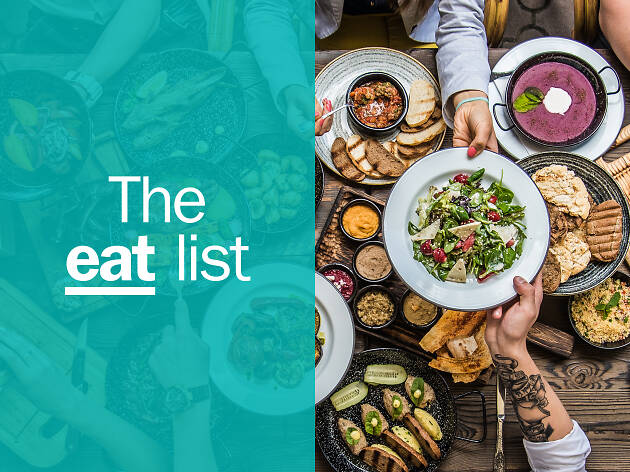 St. Paul may be the smaller of the Twin Cities, but its mighty dining scene is not to be overlooked. The Minnesota state capitol boasts an array of ethnic enclaves with deep roots in the area, making the dining scene diverse, authentic, and delicious as hell. From getting an old school martini spot with major Mad Men vibes to stellar Vietnamese grub to a gem in a tiny airport, St. Paul's restaurant scene is stacked with excellent dining options. Ditch your preconceived notions of Upper Midwestern cuisine—it's not all corn and cheese curds, though those are great things—and eat like a champ in St. Paul, Minnesota.
Best restaurants in St. Paul
1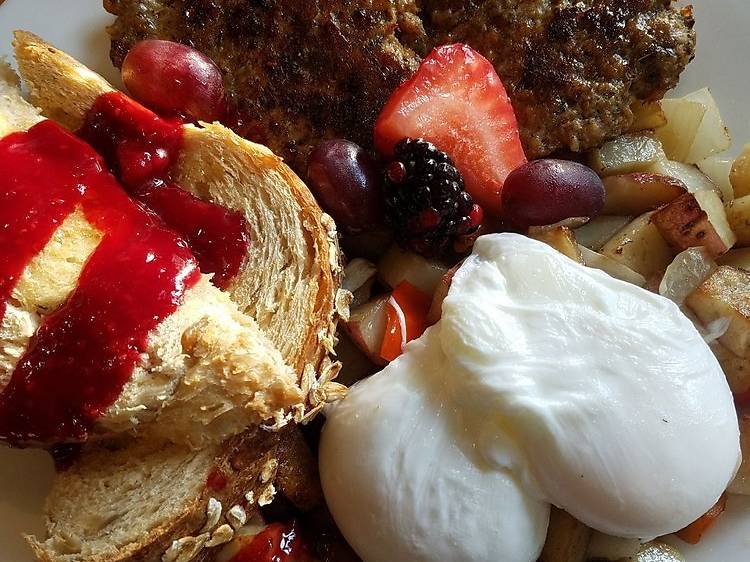 Photograph: Courtesy Yelp/Kathy M.
What is it? This downtown bakery serves up fresh, made-from-scratch baked goods every single day. As the name suggests, these folks doesn't skip on the butter, making their treats absolutely drool-worthy.
Why go? Start your day with a hefty breakfast featuring biscuits, pancakes, and egg-based plates. The Loaded Hash Browns special changes daily, but is a consistent favorite.
Price point: Bargain
2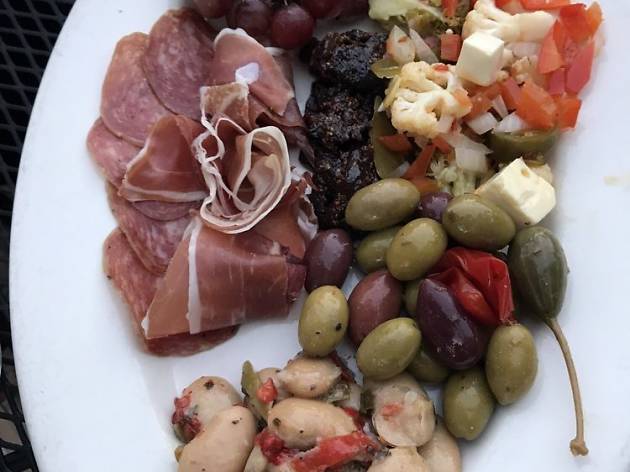 Photograph: Courtesy Yelp/Janaye J.
What is it? This laidback neighborhood joint features a solid pizza/salad/sandwich menu, patio seating, and even a kids menu. Grab personal-sized pies with friends or family—and grab an order of the drunken cheese bread, which is as delicious as it sounds—before heading over to the Como Park Zoo and Conservatory, just a block away.
Why go? The pizza, of course. This unpretentious menu will keep you coming back to the largely residential neighborhood.
Price point: Bargain
3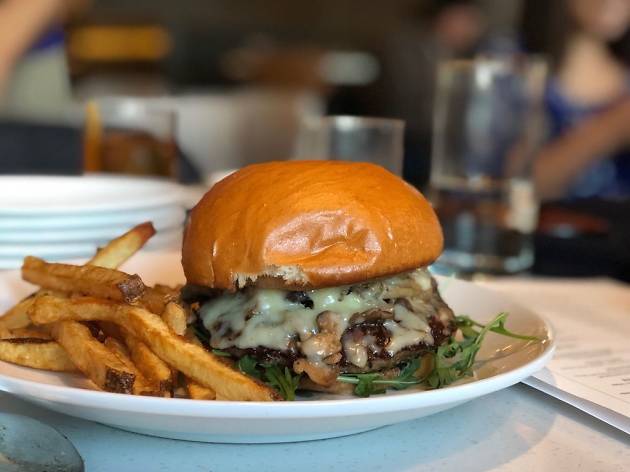 Photograph: Courtesy Yelp/Zach V.
What is it? This cozy, upscale eatery is located in St. Paul Downtown Airport, also known as Holman Field. You likely won't fly into this airport when visiting—Minneapolis-St. Paul International serves the vast majority of area flights—but it's worth a visit for this restaurant.
Why go? Holman's Table serves an array of steaks and seafood, and a cheekily titled Airline Chicken (a boneless breast with the drumstick attached).
Price point: Average
4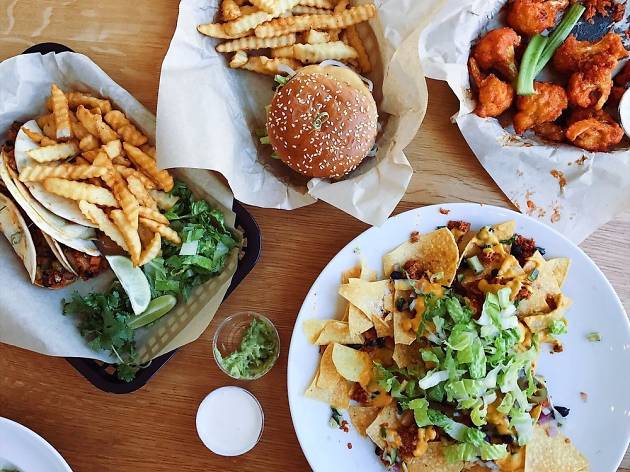 Photograph: Courtesy Yelp/Kara D.
What is it? Though just over a year old, this plant-based eatery has become a favorite or Twin Cities vegetarians and vegans. That's right: everything on the menu is made of made from plants. That means no meat, seafood, dairy, eggs or honey.
Why go? Omnivores will be pleasantly surprised with the meat-free burgers and hot dogs at J. Selby's. If you're in the mood for shareable snacks, the beer battered cauliflower "wings" are dang tasty.
Price point: Bargain
5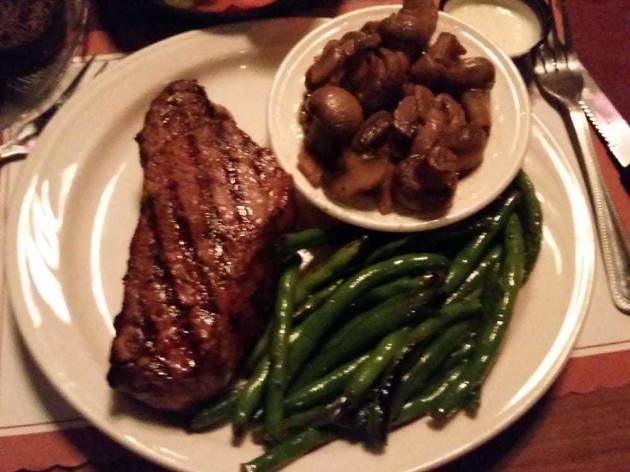 Photograph: Courtesy Yelp/Sean G.
What is it? A relic of a bygone era, Mancini's opened as a hole-in-the-wall bar and dance joint in 1948. It maintained that mom and pop sensibility when Mancini's reopened in 1965 as the 300-seat Italian steakhouse that stands on 7th Street.
Why go? The menu has hardly changed in its 50-year history, for good reason. You can't go wrong with classics like the New York Strip or the Walleye, and regulars swear by the Lobster Tail dinner.
Price point: Pricey
6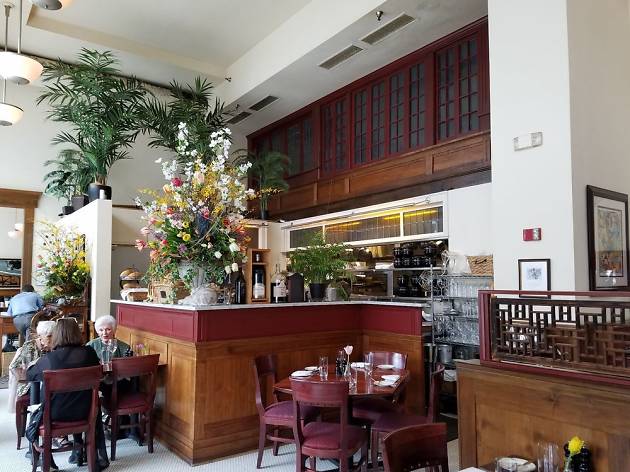 Photograph: Courtesy Yelp/Jennifer B.
What is it? With an extensive wine list, a brasserie feel and excellent French seafood plates, Meritage is a must-try for any Francophile. We'd recommend making a reservation ahead of time.
Why go? Four-time James Beard Award nominee Chef Desta Maree Klein puts an Upper Midwest spin on French classics. Cabbage and spätzle, potato and egg salad and Matzo ball soup appear on the same menu as steak frites and fruits des mers.
Price point: Pricey
7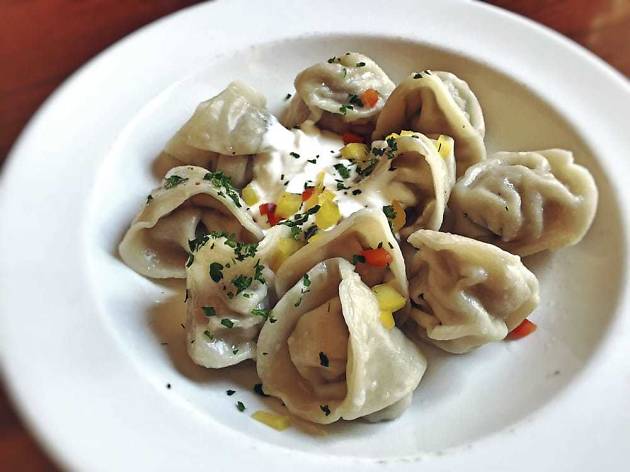 Photograph: Courtesy Yelp/Emily P.
What is it? Approaching its quarter-century anniversary, this restaurant touts itself as "where American upper-midwest meets post-Perestroika Russia." What, exactly, does that mean? Think locally-sourced produce in Russian comfort foods like dumplings, borscht and caviar.
Why go? Patrons rave about Moscow on the Hill's house-made vodka infusions—they have over 300 bottles of the classic Russian alcohol behind the bar. Grab a spot on the outdoor patio and sip (yes, sip) a glass of your own.
Price point: Average
8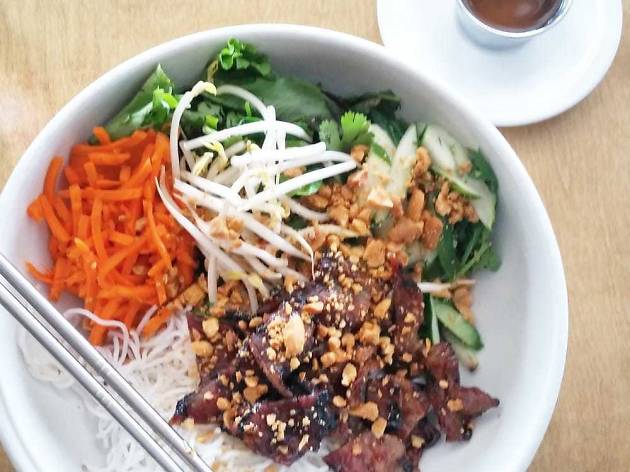 Photograph: Courtesy Yelp/Erin G.
What is it? This French-Vietnamese gem skews more upscale than your average pho joint, serving delicious plates featuring curried duck with soba noodles, boeuf bourguignon, and an impressive lineup of craft cocktails.
Why go? The second you experience a Minnesota winter evening, you'll realize pho is an absolute necessity. Ngon Bistro's duck soup is a can't-miss, though they serve more traditional versions like beef, chicken and oxtail, as well as a mushroom vegan bowl.
Price point: Average
9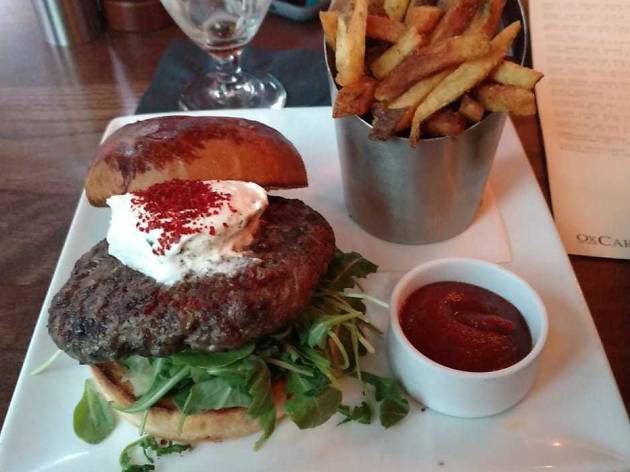 Photograph: Courtesy Yelp/Nicholas G.
What is it? If, like Ox Cart Al House, you don't take life too seriously, you'll enjoy your meal here. Especially if you opt for the Justin Bieboar and the Piggy Smalls.
Why go? Enjoy some top notch pub grub on the roof or settle into a plump booth for a leisurely meal. But head up top if you can, because the views out over the city, St. Paul Cathedral and Mississippi River are pretty awesome.
Price point: Bargain
10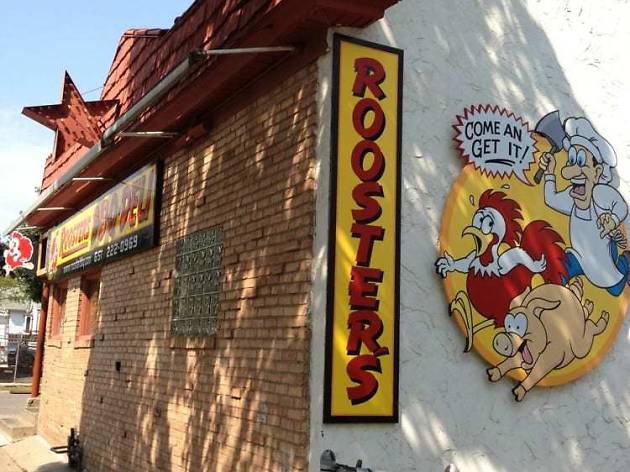 Photograph: Courtesy Yelp/Taffany H.
What is it? Memphis-style BBQ in the heart of Minnesota. Though don't get too comfortable, because it's more of a to-go joint, what with there being only eight seats an' all.
Why go? The clue's in the name: go for the barbecue, obvs. If you're feeling particularly peckish, order the fried chicken and ribs and get a hit of both things that Rooster's do so well.
Price point: Bargain
11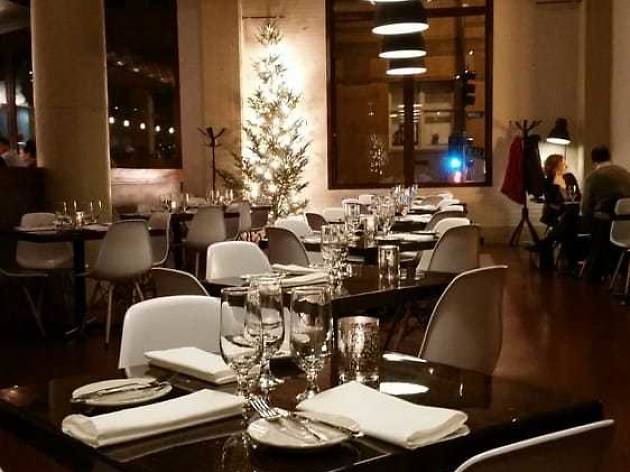 Photograph: Courtesy Yelp/Ellie E.
What is it? Nestled in the heart of downtown St. Paul, this sleek, dimly-lit spot does an upscale take on diner classics. Perfect for dates and big groups alike.
Why go? Beef tartare in the form of finger sandwiches, cod and tartar sauce churros, and a grown-up bologna sandwich are just a few of the innovative takes on casual staples at Saint Dinette.
Price point: Average
12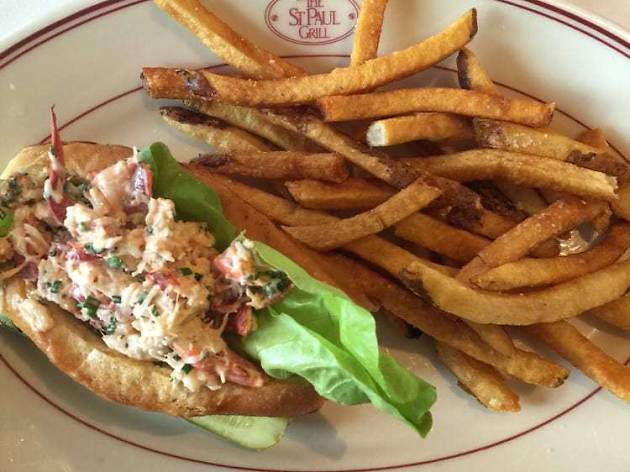 Photograph: Courtesy Yelp/Aaron E.
What is it? Situated on the first floor of the iconic St. Paul Hotel, this eatery mixes nostalgia ambiance and dishes with contemporary finesse. Chicken pot pie, wedge salad and lamb chops, all of which are on this menu, are classics for a reason.
Why go? To get a taste of old-school St. Paul. The St. Paul Hotel was founded in 1910, and today retains a masculine elegance that feels very Mad Men. Order a martini—served in a '50s-style tiny glass—to go full Don Draper.
Price point: Spendy
13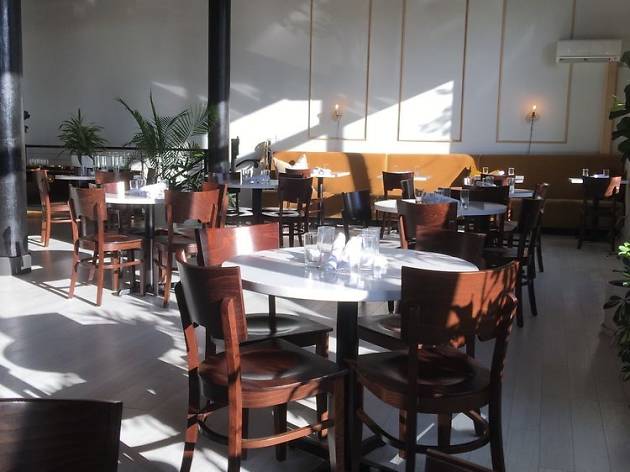 Photograph: Courtesy Yelp/Karen K.
What is it? The kind of place you'll wanna snap everything for Instagram, from the crockery to the industrial style ceiling.
Why go? The pastry, for starters, which is made in-house daily. The other items from the bakery are worth piling on the carbs for too. In fact, we'd suggest spending a lazy afternoon brunch just sampling all the goodies at Salty Tart (they serve brunch from 8am until 2pm every day).
Price point: Bargain
Discover Time Out Market: the best of the city under one roof