The 21 best things to do in Sweden
Explore the very best things to do in Sweden, from a hotel under a lake to a sauna in a giant golden egg
Mention this long strip of land that's home to ten million people and most people will think of Vikings and the country's consistently high ranking in happiness surveys, but there are so many things to do in Sweden.
From the pristine beauty of the northern wilderness to the lowlands and rolling hills of the south, and from stunning archipelagos to bustling cosmopolitan cities, this country in Europe boasts a variety and richness in food, culture and lifestyle that marks it out as one of the best places to explore no matter what time of year you visit.
And, while Stockholm rightly attracts the majority of attention, those willing to seek out more intrepid adventures will not just see the real face of Sweden; they'll have a truly memorable trip as well.
Done something on this list and loved it? Share it with the hashtag #TimeOutDoList and tag @TimeOutEverywhere.
Find out more about how Time Out selects the very best things to do all over the world.
Best things to do in Sweden
1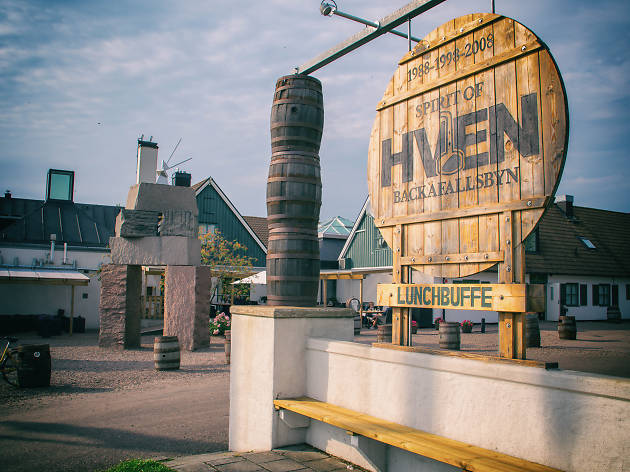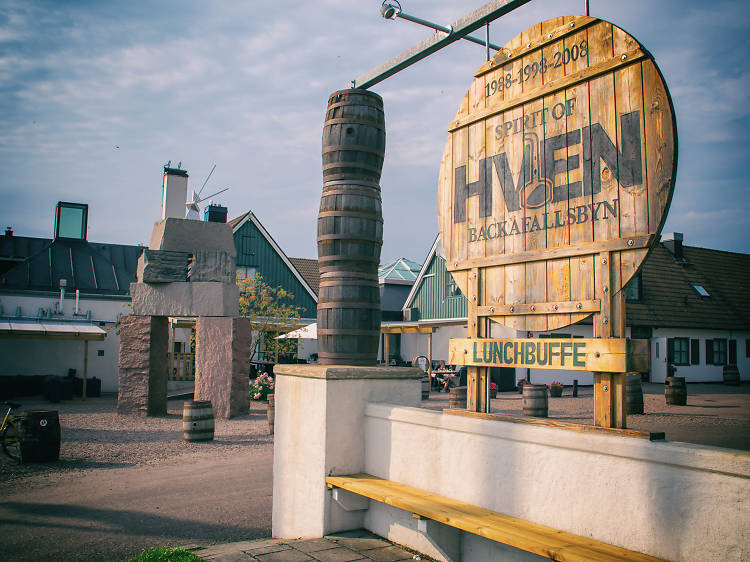 Photograph: Courtesy CC/Flickr/Maria Eklind
Drink Swedish whisky on an island
Home to the country's only whisky distillery, Hven – a tiny island in the middle of the Øresund strait – is well worth a day trip. Cycle around the island and marvel at the dramatic coastlines, visit Tycho Brahe's famous observatory and the four quaint little villages, and buy some (very) local crafts and produce. Oh, and of course, top it off with a few (surprisingly decent) drams at the only pub.
2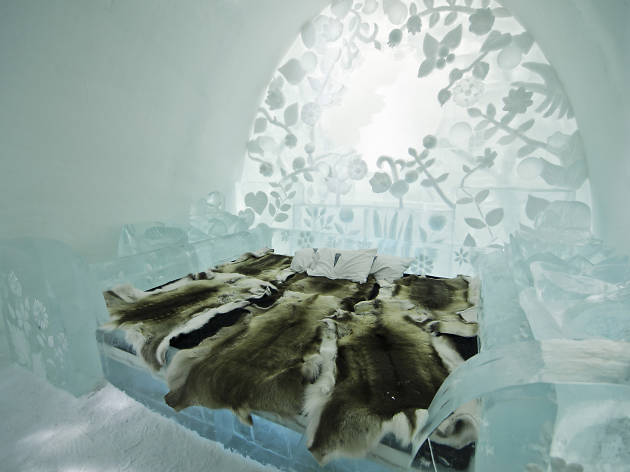 Photograph: Courtesy CC/Flickr/Isen Majennt
Sleep in an ice hotelSleep in an ice hotel
Built from scratch every year with ice carved from the River Tome, a night spent here is truly unique. Everything, from the beds to the glasses in the bar, is made from ice, and there are a variety of suites and rooms to choose from (fear not, thermal clothing and bedding are provided). They also offer dog sled rides, ice sculpting classes, snowmobile adventures, and a northern lights safari.
3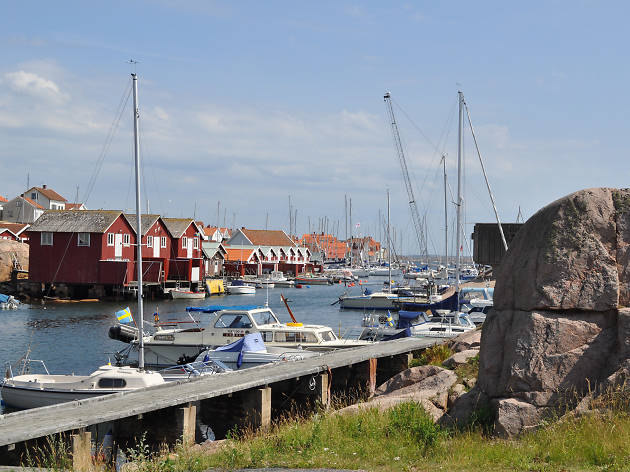 Photograph: Courtesy CC/Flickr/Hans Uddén
Come summer, Swedes decamp en masse to the seaside to relax, and the picture-perfect island of Smögen, high on the east coast, is the hippest place to swim, chill out, and gorge on the freshest seafood imaginable. Wander amongst traditional fishing huts, explore hidden pools in the rocks and cliffs, or just stroll down the main boardwalk and choose the best spot for a pre-dinner aperitif.
4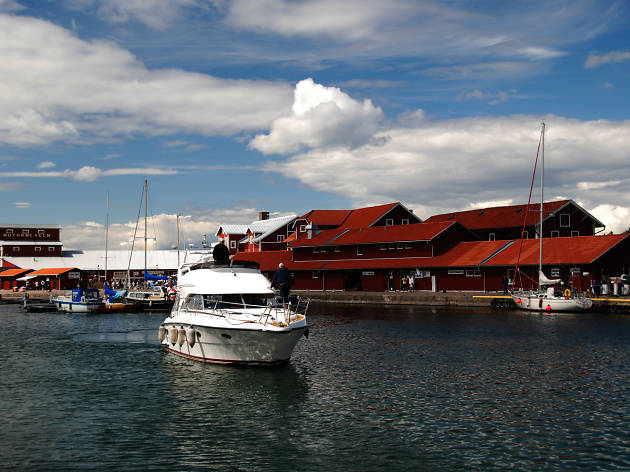 Photograph: Courtesy CC/Flickr/Let Ideas Compete
Constructed in the nineteenth century to provide a shipping route from Gothenburg in the east to the Baltic Sea, the Göta Canal is now mainly used for pleasure cruises and sailing. You can sail part of the route, or opt for the full six-day, coast-to-coast trip, and while it's possible to hire your own boat, it's best experienced on one of the unique, 100-year-old canal boats still in service, specially designed to fit the narrow locks.
5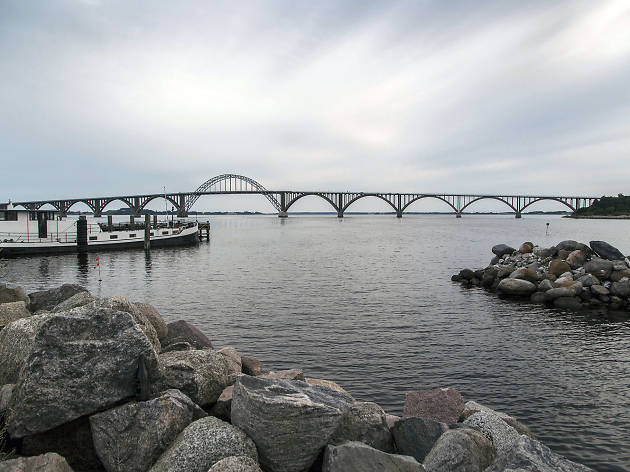 Photograph: Johan Wessman
Have a panoramic sauna and a dip in the sea
No trip to Sweden is complete without some sauna action, and few badhus (bath houses) are as beautiful or historic as Malmö's Kallbadhuset. Built in 1898, this public bath also houses a café, restaurant and spa facilities. Yes, you have to get naked (there are separate male and female saunas), and yes, you get in the sea afterwards no matter the time of year, but the panoramic views of the Øresund Bridge and across to Copenhagen are more than worth it.
6
Photograph: Courtesy CC/Flickr/Jörgen Nybrolin
Visit a Sami village in Lapland
Lapland remains one of Europe's last great wildernesses, yet the Sami have called this region home for centuries. Traditionally relying on reindeer herding, fur trapping, and fishing, they have their own culture and language, and their lifestyle offers a fascinating glimpse into the past. Visit in the summer for 24-hour daylight, or go dog sledding and marvel at the northern lights in the winter.
7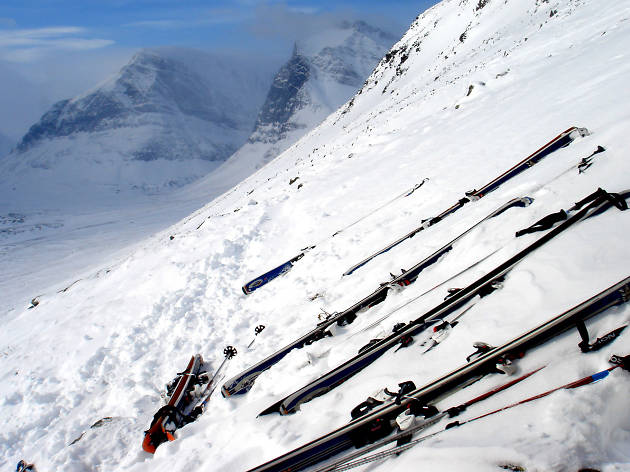 Photograph: Courtesy CC/Flickr/Marcus Hansson
Ski through old military mountain tunnels
Swedes absolutely love to ski, but if you're bored of standard runs then head to the tiny town of Gällö, where the local authority has turned a former top-secret network of mountain tunnels into a year-round skiing facility that also offers cross-country and biathlon practice (they have their own shooting range). Open since 2017, it's the world's longest ski tunnel, and they even have their own app so you can track your speeds, distance, and effort.
8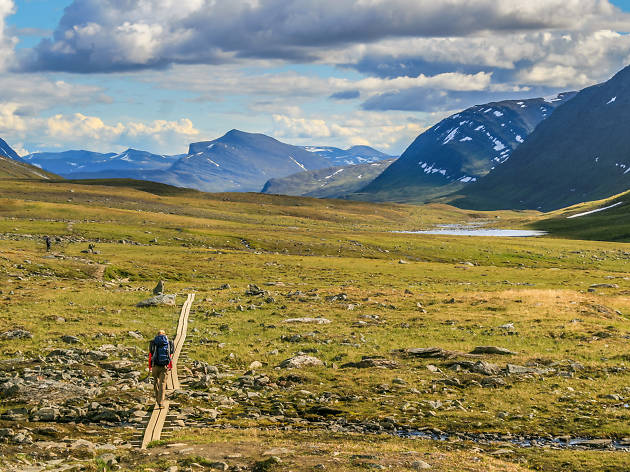 Photograph: Anders Rosqvist
Follow in the footsteps of a king
Sweden is rightly renowned for its natural splendour and ruggedness, and there's no better way to explore it than on foot. The Kungsleden (King's) hiking trail is one of the best known, a well-marked 425km route that takes in mountains, valleys, lakes, and forests. Doing it all takes around 18 days, but shorter sections can also be done, and there are cabins along the way for sleeping. Go in early summer though, as the mosquitoes get ferocious in July and August.
9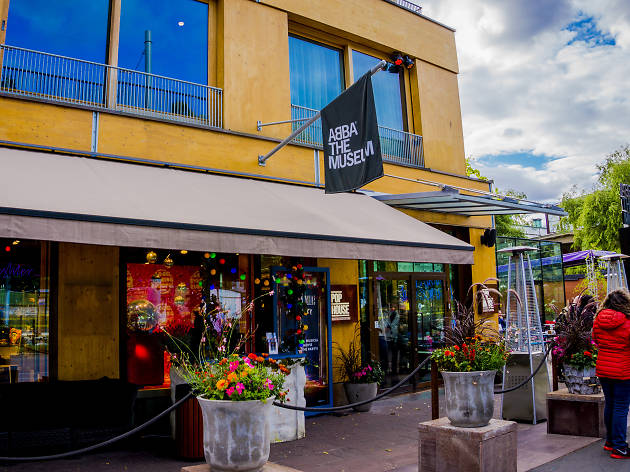 Photograph: Courtesy CC/Flickr/Dani Oliver
Sing with ABBA at their new museum
If Stockholm is on your itinerary, a visit to this shrine to the pop legends is an absolute must. The interactive exhibition redefines what a modern museum can be – as they themselves say, 'Walk in. Dance out.' You can try on their famous costumes virtually, pick apart the studio recordings on music software, and even perform with ABBA's avatars on a hologram stage (the results of which can be downloaded to your own mobile device.)
10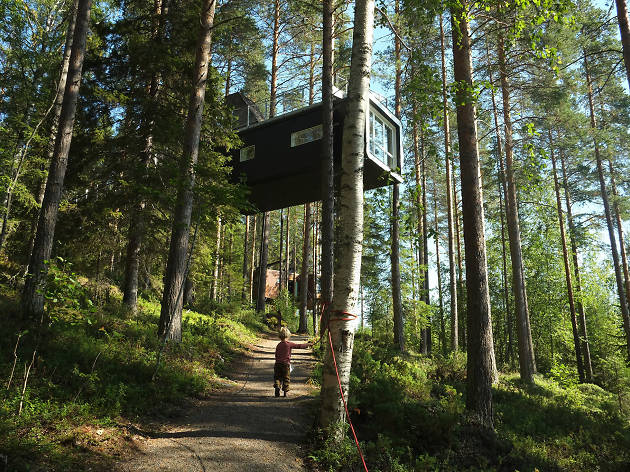 Photograph: Courtesy CC/Flickr/Nicolás Boullosa
Sleep in the trees by the Arctic Circle
If ice isn't your thing (see above), how about a night 15ft above the ground in an eco-friendly, minimalist cabin? The Treehotel, on the edge of the Arctic Circle, boats five distinct rooms, each designed by a different architect – the most famous being the iconic Mirrorcube. The idea is to reconnect with nature, and with all five spread out and enjoying magnificent views over the Lule River valley, there's no better place for rejuvenation.
11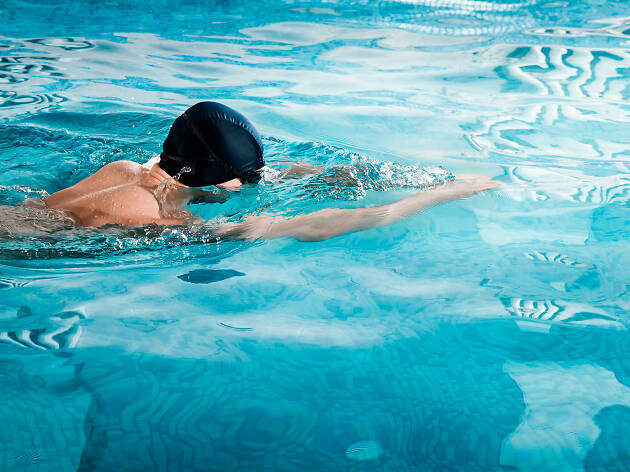 Photograph: Shutterstock
Bathe in a vault under Stockholm
Buried in a vault in the basement of a seventeenth-century townhouse in the Old Town, Stockholm's smallest – and hardest to find – public bath is an old-fashioned marvel. Unchanged since it was built, Storkyrkobadet consists of just one shallow pool and a number of smaller tubs, but is one of the most relaxing places to bathe. Open for just a few hours each evening, there are separate days for men (Tuesdays, Fridays, and Sundays) and women (Mondays and Thursdays).
12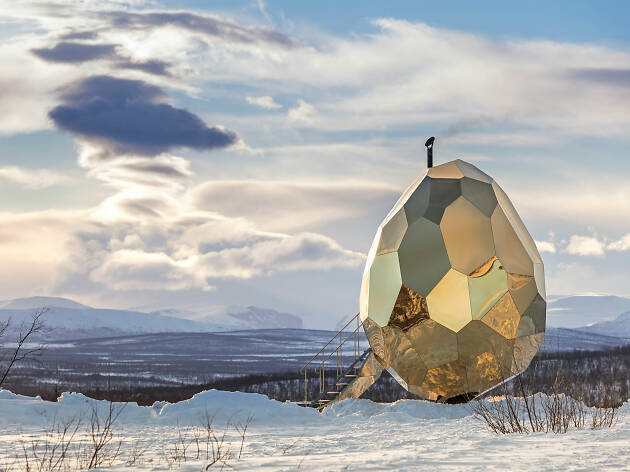 Photograph: Courtesy Bigert & Bergström/Jean Baptiste Bélange
Sauna in a golden egg in the Arctic
Located in Kiruna, one of the most northernmost towns in Sweden, the golden Solar Egg is one of the most breathtaking, iconic places to indulge in a sauna. Set in the middle of a pristine field of snow, the egg's mirrored exterior houses a wood-burning heart-shaped stove and a surprisingly spacious interior. And with swimming here impossible, the bracing post-sauna shock is provided by a roll in the snow.
13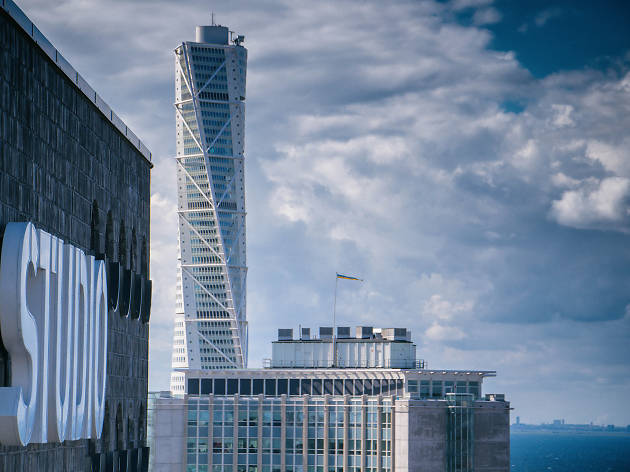 Photograph: Courtesy CC/Flickr/Maria Eklind
Enjoy the view from a twisting tower
Designed by renowned architect Santiago Calatrava, the Turning Torso is a Malmö icon; it's also the tallest skyscraper in Scandinavia, and the second highest residential building – yes, you can live in it! – in Europe. The whole structure twists through 90 degrees from base to top, and while the incredible views from the roof can only be enjoyed for three weeks every summer, the top two floors can be rented as meeting and conference rooms.
14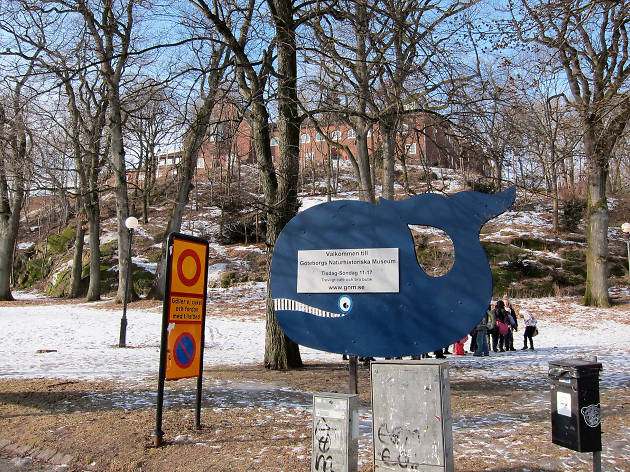 Photograph: Courtesy CC/Flickr/David Jones 大卫 琼斯
Walk through the world's only mounted blue whale
This young blue whale, beached and killed in 1865, is now the main attraction of Gothenburg Natural History Museum, and the only one of its kind in the world. The mounted whale – its original skin stretched over a wooden frame – sits side by side with its skeleton, and a hinged jaw allows people to walk into the belly of the beast (although it's only hinged open on special days).
15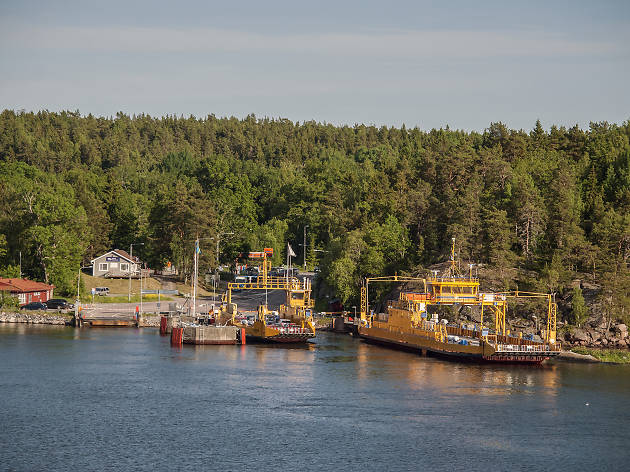 Photograph: Courtesy CC/Flickr/mariejirousek
Explore Sweden's most beautiful archipelago by boat
Consisting of nearly 30,000 separate islands to the East of Stockholm, Sweden's largest archipelago is an area of rare natural beauty, full of sandy beaches, rocky cliffs, and dense woodland. It remains remarkably unspoilt, and while some of the bigger islands are worth visiting separately, the best way to enjoy it is on one of the many, many boat tours. Aim for one that's at least 2.5 hours long and explores more of the islands further out.
16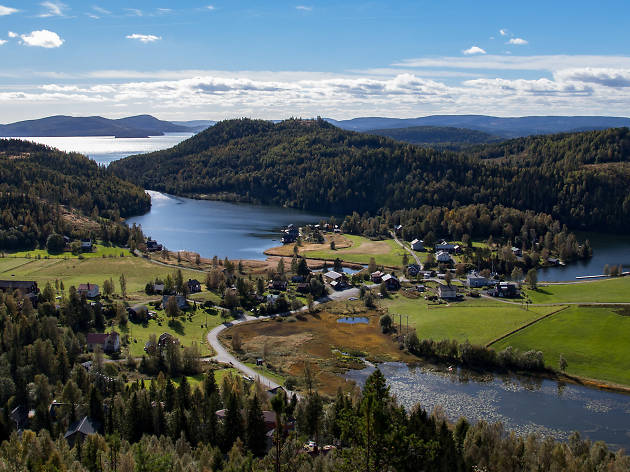 Photograph: Courtesy CC/Flickr/Gunilla G
Drive the famous High Coast and eat fermented herring
The High Coast, part of the Gulf of Bothnia in northeastern Sweden, is a 100km stretch famed for its breathtaking scenery and unique red granite cliffs and rocks. Now a Unesco World Heritage Site, part of it can be hiked, but it's best explored by car, allowing stops for bear safaris, kayaking, and a visit to Sweden's second highest waterfall. And if you're feeling brave, do try fermented herring, a particularly pungent delicacy belonging to this area.
17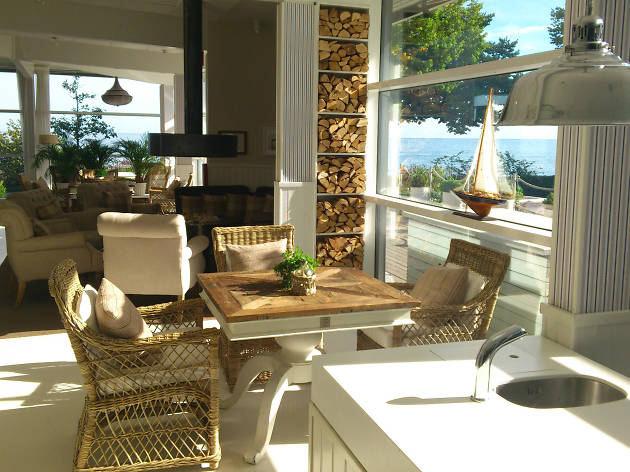 Photograph: Courtesy CC/Flickr/Eirik Newth
Indulge yourself at a historic spa
For over 100 years, the hotel and spa of Ystad Saltsjöbad has pampered the great and good of Sweden. Located on the Baltic Sea at Sweden's most southerly coastline, this luxury retreat offers a wealth of holistic treatments for body and mind, as well as world-class food and five-star accommodation. Lounge in one of the outdoor hot springs, enjoy the sea view from the dry sauna, and just chill out on one of the huge, cloud-like day beds.
18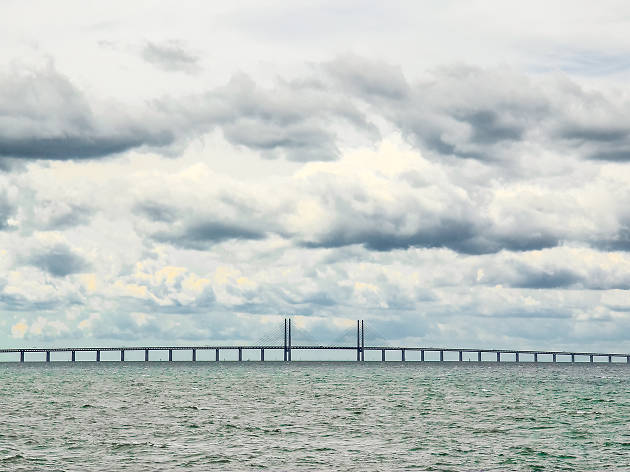 Photograph: Courtesy CC/Flickr/Hernán Piñera
Watch a sunset from The Bridge
Fan of TV series The Bridge? Then you know all about Øresund. A modern engineering marvel, this famous 16km bridge – the last four routed through an underwater tunnel – carries road and rail traffic between Malmö and Copenhagen. It's closed to pedestrians, but for the best views – and unbeatable sunsets – head to the terrace of Luftkastellet, a bar, restaurant, and conference centre located on the cliffs on the Swedish side.
19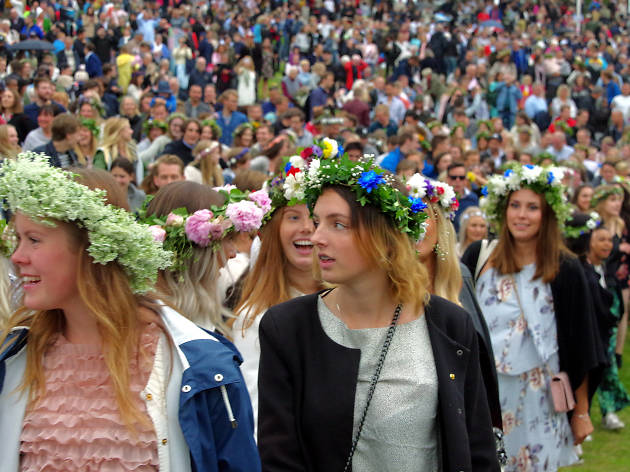 Photograph: Courtesy CC/Flickr/Donald Judge
Celebrate midsummer in style at Leksand
Dancing around a maypole. Pickled herring and grilled fish. Cold beer and snaps. Singalongs. Flower crowns. Lashings of fresh strawberries and cream. Swedish midsommar is a celebration like no other, and the best place to partake in this tradition is in the town of Leksand on the shore of Lake Siljan. Boasting the world's tallest Maypole, the inhabitants really know how to party, with plenty of traditional folk music and carousing that continues well into the small hours.
20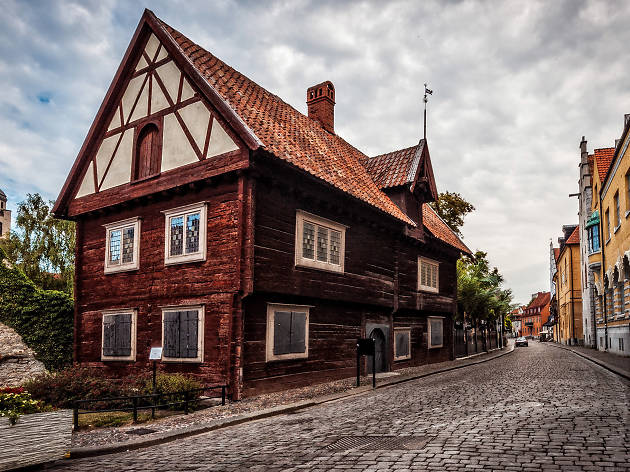 Photograph: Courtesy CC/Flickr/Bartek Kuzia
Experience the Viking life
There are many reasons to visit the Unesco World Heritage Site of Visby, on Gotland Island – the walled old town, ancient churches, beautiful beaches – but for an extra treat go during Medieval Week in August. Jousting tournaments, medieval markets, fire shows, and traditional parades give a glimpse into the old Viking ways of life, and of course, everyone dresses up accordingly. You can even sample tankards of mead, walnut shots, and other Viking culinary delights.
21
Photograph: Courtesy CC/Flickr/PROLet Ideas Compete
One of the most unusual places to stay in Sweden, The Utter Inn is a floating underwater hotel on Lake Mälaren. Accommodation is somewhat basic – a tiny kitchen and bathroom, and a sparse bedroom down a flight of stairs, three metres below the water – but you get panoramic views in four directions and once you've been dropped off, you can sit on the small terrace and sip wine, completely undisturbed by the rest of the world.