Art Basel 2015 highlights
Now in its 46th year, Art Basel remains the dean of all art fairs dedicated to modern and contemporary art and the annual meeting place for anyone in the art world who wants to be seen.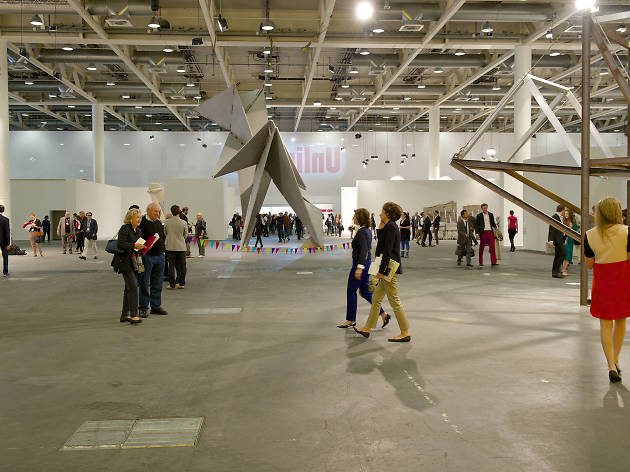 Entering into its 46th year, Art Basel remains the dean of all art fairs dedicated to modern and contemporary art and the annual meeting place for anyone in the art world who wants to be seen. But like any art fair, it is coming up against the competition of other art fairs that are popping up all over the world, in China, in Turkey and India, to name only a few countries that are producing exciting art.
As a result, Art Basel has also gone global with editions in Miami and Hong Kong. It is now trying to stay ahead of its own game by being much more than a market place where 200 of the world's leading galleries put their best art up for sale to attract the high net worth individuals who call themselves collectors, but who could also be seen as investors. But don't expect to see Roman and Dasha Abramovich, the Rubbels or Sheikha Mayassa Al-Thani, because they have probably swept through Art Basel even before it is opened to the public. The string of parties starts on the Monday before the official opening day on Wednesday.
In a clever move for its 2015 edition, Art Basel is blurring the fine line between the market place and institutions that are funded to expose art. It has invited the most prestigious galleries to bring a selection of masterpieces from the beginning of Modern art to the 1970s. Walking the aisles will be like visiting a museum and the fair has promised a new floor plan to make the visit less fraught than in most market venues. By the way, the art is actually on sale too, prices upon request of course. But what very few visitors know before coming to the fair is that Art Basel is also a playing ground for many star curators who give the fair a very contemporary buzz.
Read on to discover some of the highlights from the eight show sectors at this year's fair.
1
Art Basel's pioneering exhibition platform for out-sized sculpture and paintings, video projections, large-scale installations, and live performances that fill the stunning volume of the Herzog and de Meuron hall. It is curated by New York-based Gianni Jetzer who gives it a distinctive political and ecological dimension. Ai WeiWei's 'Stacked' will be worth the visit, as will works by the disruptive Kader Attia and eco-militant Olafur Eliasson.
2
New solo projects by young, emerging artists. Look out for a site-specific project by Swiss artist Raphael Hefti, which will produce aluminum sculptures onsite.
3
This sector engages the city's historical quarters with site-specific projects and will take place this year around the Münsterplatz area near the Basel cathedral. Parcours Night on 20 June is like jumping into a pool of performance art and will include this year the electrifying Alexandra Bachzetsis and light illusionist Edwin van der Heide.
4
A premier program of film and video works, selected for the first time by Cairo-based film curator and lecturer Maxa Zoller and will feature the long-awaited European premier of 'Peggy Guggenheim: Art Addict', Takashi Murakami's first feature film 'Jellyfish Eyes' and Hassan Hajjaj's new film 'Karima: A Day in the Life of a Henna Girl'. Art Basel will collaborate for the first time with the Festival del film Locarno on a special screening.
Things to do around Art Basel
This year, Art Basel is shaping to be a even more of an global event as its predecessors. And like any high standing grand event, this one has a whole host of great places to wine, dine and see.