Musée d'Art et d'Histoire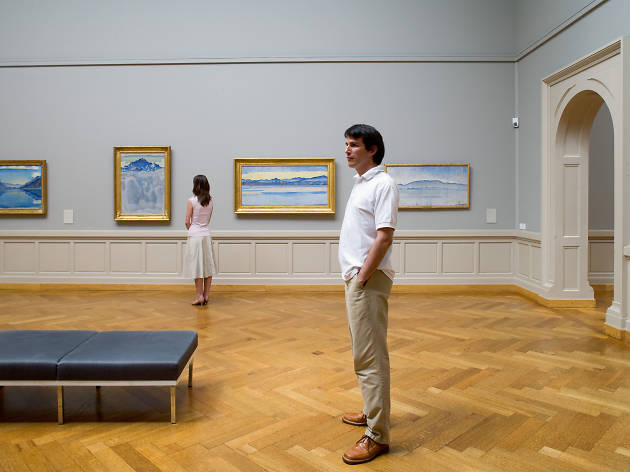 Geneva's largest art museum presents a huge, wildly diverse collection of art and artefacts.
The Paul Amlehn statues above the entrance of Marc Camoletti's palatial neo-classical pile of 1910 depicting painting, drawing, sculpture and architecture are barely half the story. In Geneva's largest art museum, you'll find everything from Mesopotamian artefacts to modernist masterpieces by way of ancient suits of armour, ornamental musical instruments, Coptic wall hangings and a colossal statue of Pharaoh Ramses II. A collection of more than half a million exhibits spans four floors and 15,000 years of history, inviting visitors to explore archaeology, applied arts and fine arts. Signposting could be better, especially for non-French-speakers, although limited audioguides and suggestions for themed tours are available on the way in. These are a handy way to ensure you catch the vast collection's real highlights, representing everyone from Picasso to Monet to Rubens to homegrown master Giacometti, and the museum's acknowledged centrepiece, Konrad Witz' 1444 altar painting 'The Miraculous Draught of Fishes' which masterfully balances Italian and Flemish influences. Unusually for Geneva, entrance, apart from for temporary shows, is free.
Venue name:
Musée d'Art et d'Histoire
Contact:
Address:
Rue Charles-Galland 2
Geneva
1206

Opening hours:
11am-6pm Tue-Sun
Transport:
Tram 12; Bus 1, 3, 5, 7, 8, 36
Price:
Admission free for permanent collections; temporary exhibitions between CHF5-CHF20