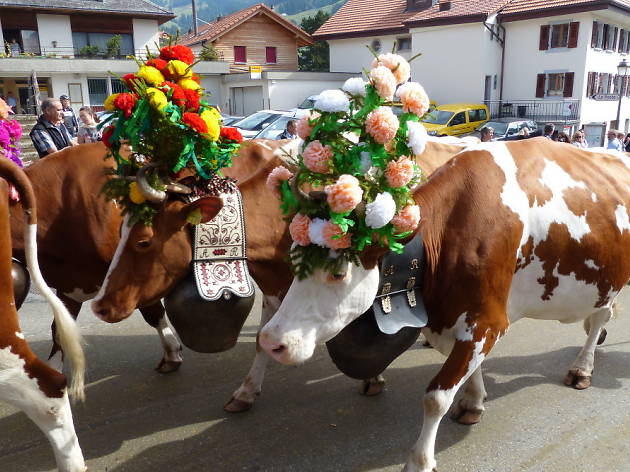 1/4
©Caroline Bishop
2/4
©Caroline Bishop
3/4
©Caroline Bishop
4/4
©Caroline Bishop
Time Out says
Celebrate all things cheese at this autumn festival.
One of the best and biggest désalpes in Switzerland, this event in the pretty village of Charmey is well worth experiencing.
After spending four months in the high alpine pastures where cheese is made on site the old-fashioned way, the farmers and their cows come down from the mountains at the end of September to rejoin their winter farms. After all that work the farmers deserve to be celebrated as they make their way home. So they dress up their cows in their finest floral headdresses and decorative cow bells, don traditional dress and parade through the village of Charmey with thousands of onlookers cheering them on their way.
The village takes on a festive atmosphere for the day, with plenty of food and drink stalls, cheese-making demonstrations, an artisan market and music from alphorn players.
Get there early to secure a good viewing spot, as the promise of a traditional Swiss knees-up understandably draws big crowds, and the roads are often jam-packed.
Details