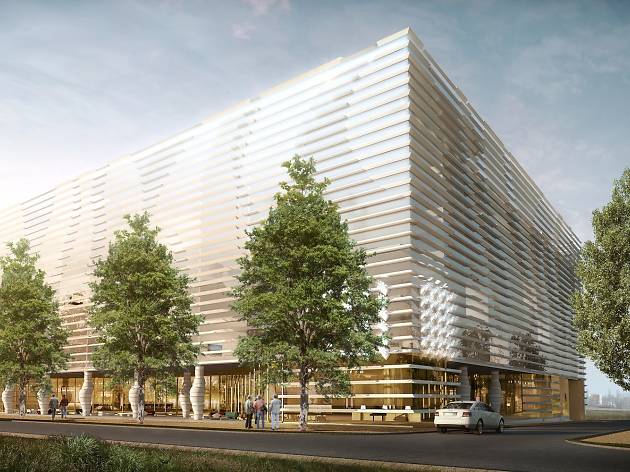 1/5
©Kameha Grand Zurich
The hotel holds a striking presence at the heart of Glattpark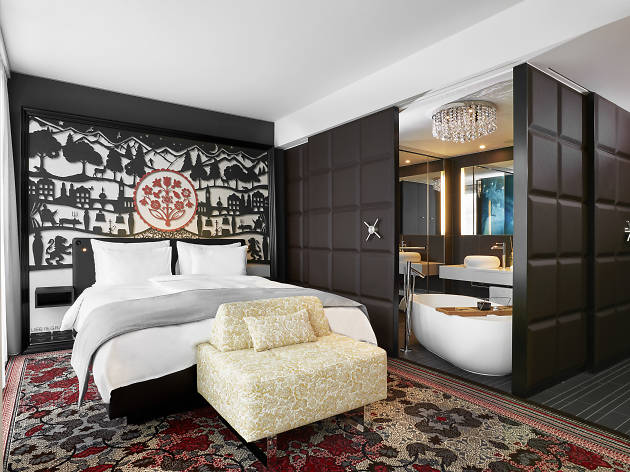 2/5
©Kameha Grand Zurich
The deluxe rooms have kooky, Swiss-inspired touches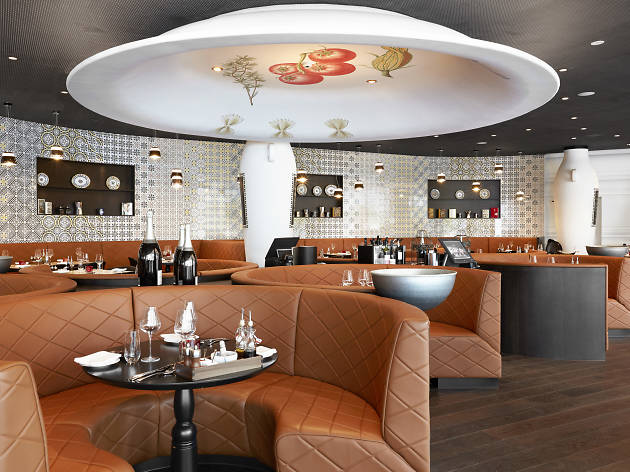 3/5
©Kameha Grand Zurich
Italian-inspired L'Unico offers a cosy setting and delicious food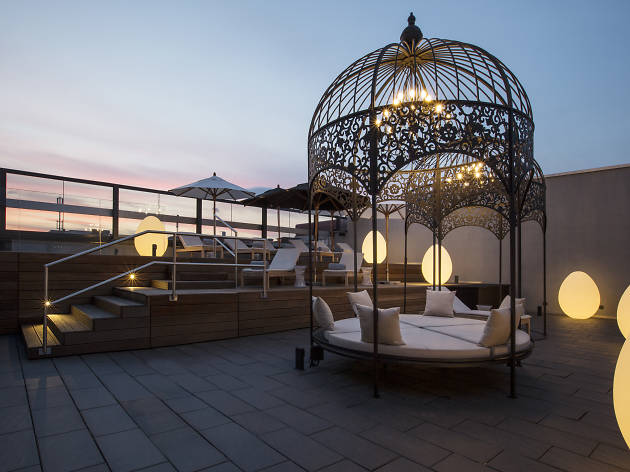 4/5
©Kameha Grand Zurich
The rooftop spa has a beautiful outlook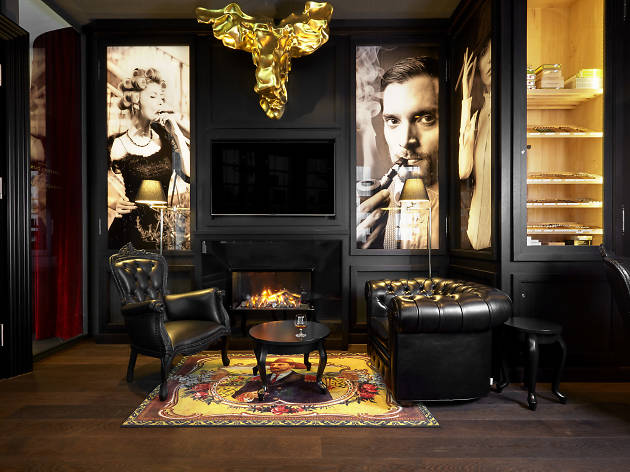 5/5
©Kameha Grand Zurich
The smoking lounge has a refined look
Time Out says
A business hotel-cum-lifestyle destination in Zurich that injects some oomph into the corporate.
You won't easily forget the Kameha Grand Zurich. Autograph Collection's first property in Switzerland, this striking, 245-room glass structure close to Zurich Airport targets corporate clients who have had enough of the staid business hotel. Boring, it is not. Design comes courtesy of Marcel Wanders, whom the New York Times dubbed "the Lady Gaga of Design", and is suitably kooky – think leather-padded panels that look like giant bars of chocolate, illuminated paper-cut wall hangings depicting Alpine scenes and 'Swiss vault' minibars. Even further out-there are the 11 themed suites – the 'space suite' creates the illusion of faraway galaxies.
Aesthetics do not replace comfort, though. Multi-award-winning founder and CEO Carsten K. Rath runs the hotel to the motto 'life is grand', and you are made to feel that way. Beds are comfortable, staff are attentive, and there are nice touches including a 'Just for You' service that handles all sorts, from delivery of ice cubes to assistance booking a hair appointment. Meanwhile, book a deluxe room category or above to enjoy a free-standing bathtub complete with candle, matches and massage mitt. The hotel has a range of meeting rooms, including the opulent Kameha Dome. It also has a bar, Shisha lounge and two restaurants that are well worth a visit – Italian L'Unico also offers an at-home service, while Yu Nijyo specialises in Japanese fine dining. On top of it all, with great views across the surrounding Glattpark, is a fitness suite and spa with a range of mountain-inspired treatments. If you go expecting the razzmatazz, what you might not be prepared for is that you won't want to check out.
Details