There's a lot going on in Lucerne. From boat trips on the lake to historic sightseeing, you'll never be short of things to do in this attractive city. But whatever you do with your time, you'll need a great place to stay to really make the most of it. That's where Art Deco Hotel Montana comes in.
Perched high up on a hilltop above Lake Lucerne, this gorgeous 4* hotel has everything you need for a truly memorable holiday in Lucerne. The hotel's 62 rooms and suites are all a treat to stay in, decorated in modern Art Deco style – of course – and each offering a different experience. If you're looking for that extra level of indulgence, the two penthouse floors can provide. Here, you'll find lakeside spa suites overflowing with luxuries, like an alfresco whirlpool bath set on a roof terrace and your own private sauna.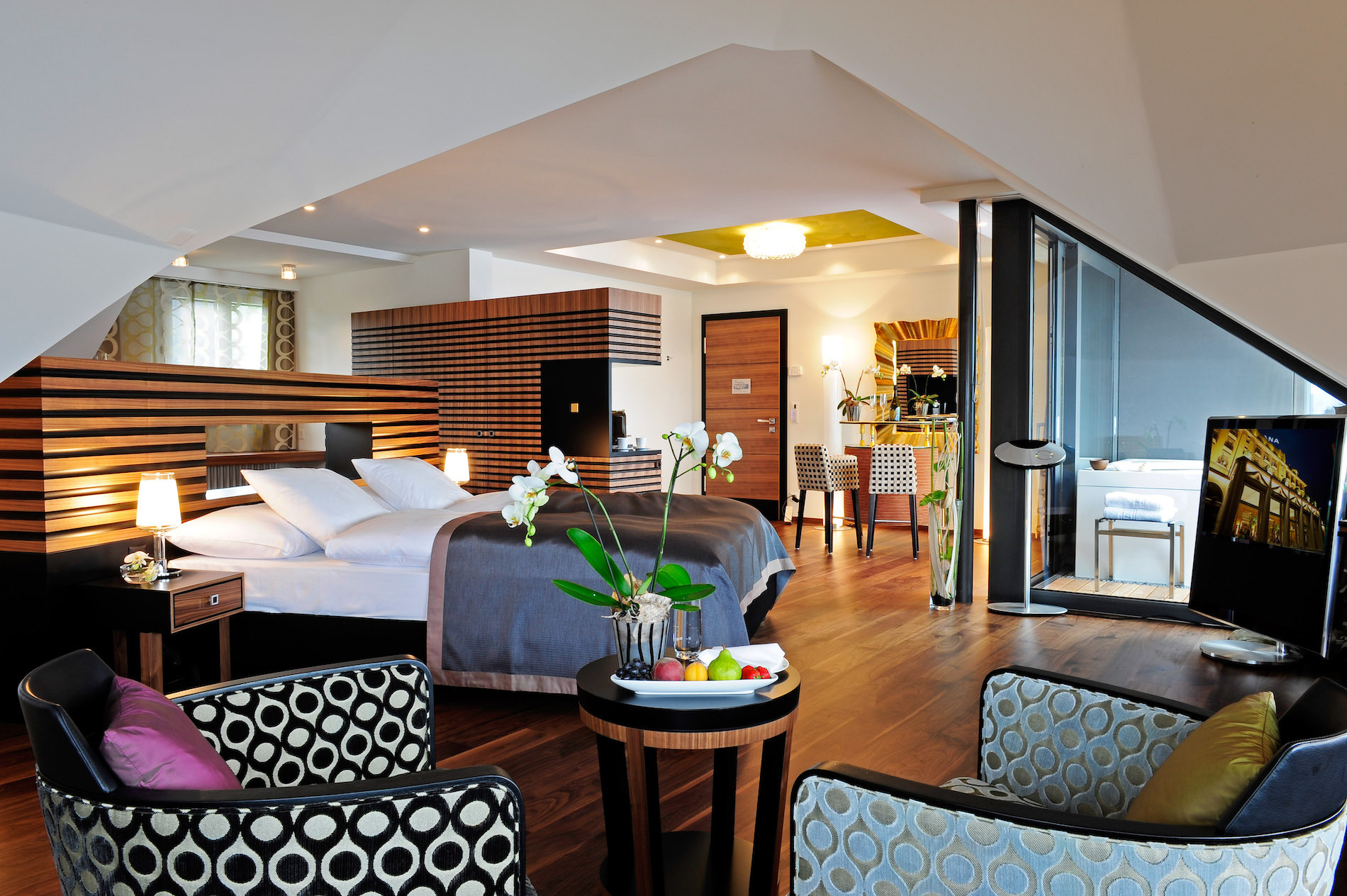 Gastronomy is also a big deal at Montana, as proven by the 15 Gault Millau points awarded to the hotel's Scala Restaurant. Accompanying the fine food are equally fine vistas, as Scala features sweeping views across Lucerne and the surrounding mountains.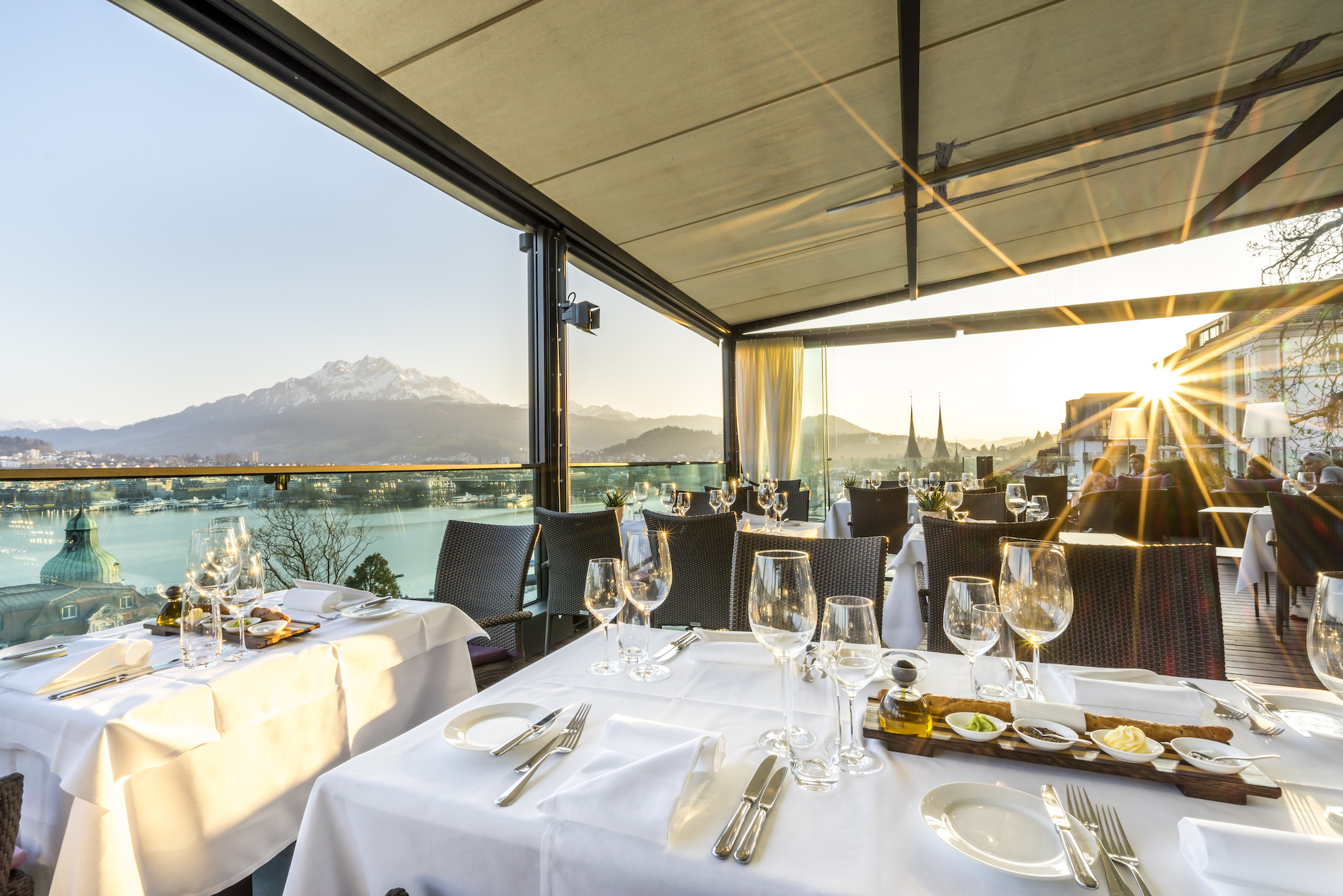 Speaking of views, one of the best places to make full use of the hotel's prime location is the Montana Beach Club, a sleek terrace venue overlooking the sprawling Lake Lucerne. With its palm trees and plush lounges, it's the ideal spot to make you feel like you're sunning yourself on the Cote D'Azur, particularly when you've got a perfectly mixed cocktail in-hand.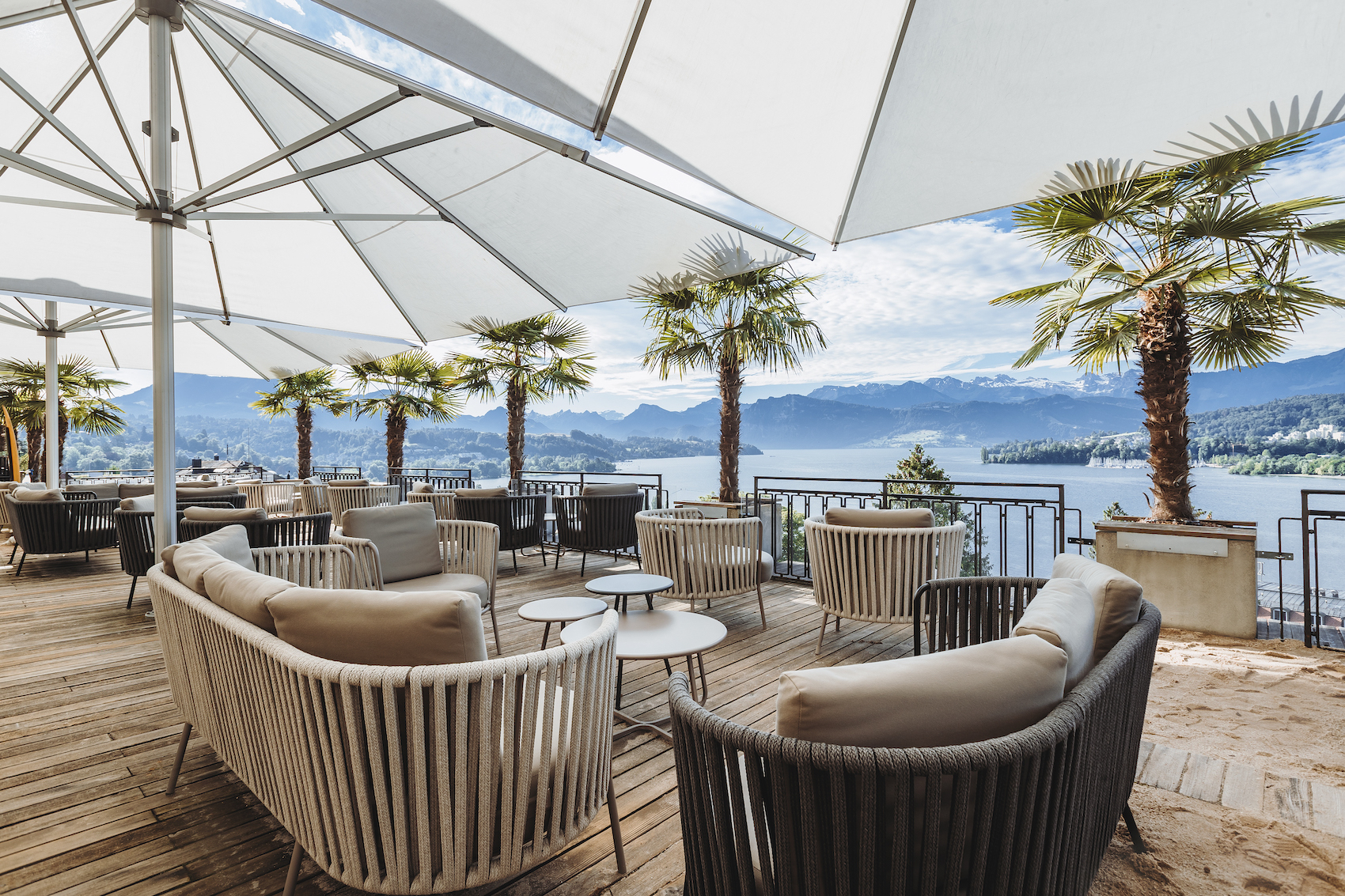 When (or if) you finally tear yourself away from all that luxury, Lucerne has much to offer. This is a vibrant and beautiful city, full of attractions and experiences. The much-photographed wooden Kapellbrücke (chapel bridge) running over the River Reuss is a must-see, as is the famous Lion Monument, commemorating Swiss guards killed in an 18th century battle. Lucerne's Old Town is also a delight to explore, housing pretty streets, fountains, cosy cafes and eye-catching architecture. Whatever you've got planned, speak to Montana's team, who can arrange a package to suit your holidaying needs.
When it's time to relax after sightseeing, Montana's Louis Bar and Hemingway Rum Lounge will be waiting for you. The elegant Louis Bar holds a staggering array of whiskies (over 130, making it one of the largest collections in Switzerland) and hosts regular live jazz shows, while the Hemingway Lounge boasts more than 60 rums and an unbeatable ambience. A nightcap in either – or both – of these classy bars is the perfect end to an evening.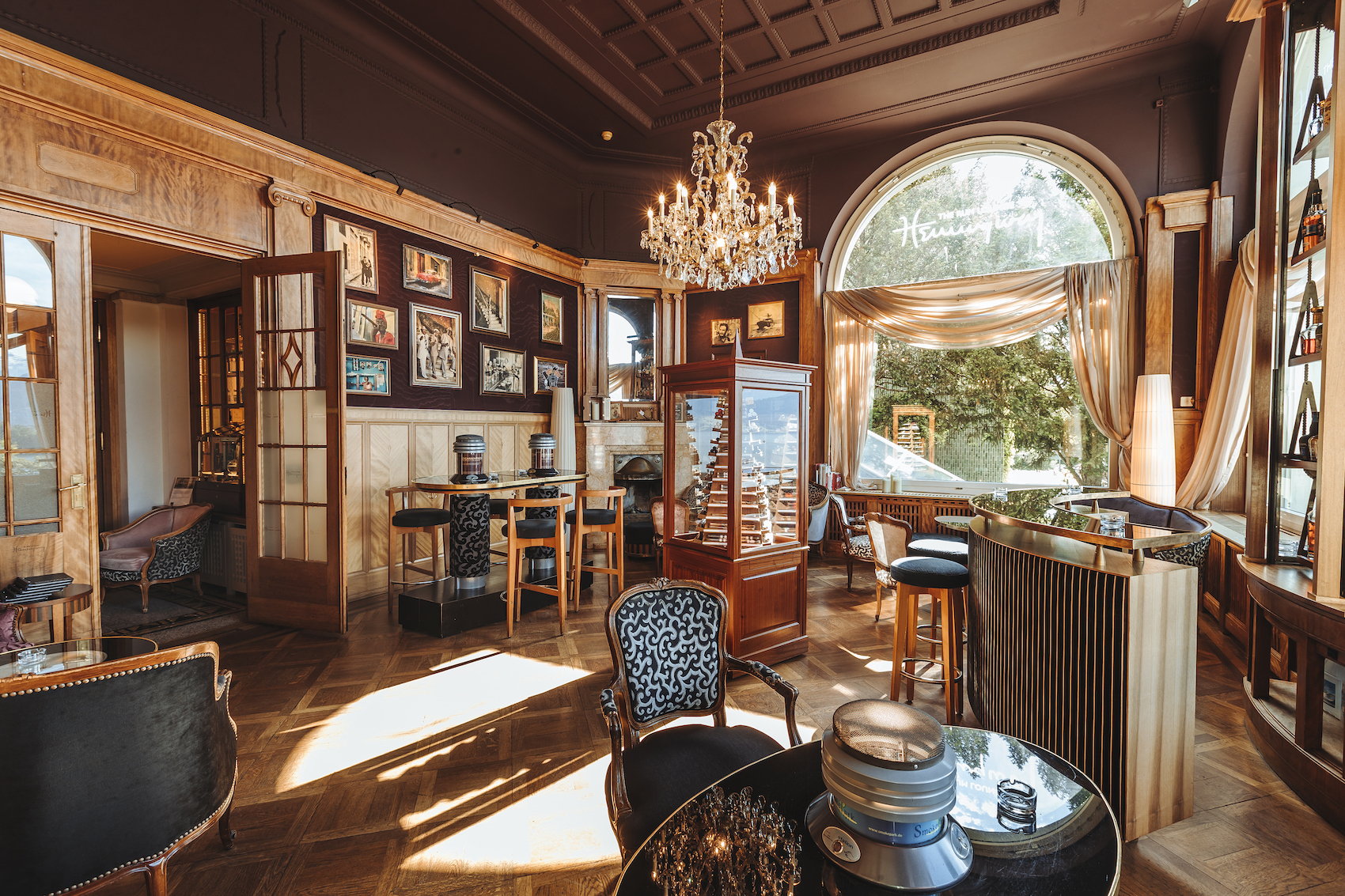 When the night finally does come to an end, console yourself in the fact that you've got a gloriously cosy room to fall asleep in. And then in the morning, when you're fully refreshed, it's time to spend another day enjoying the charms of Lucerne and the endless comfort of Montana Art Deco Hotel.
Start making this dreamy holiday a reality right now, by booking-in your stay at the Art Deco Hotel Montana website.