10 brilliant things to discover at the new-look Museum of Communication
Spend a day exploring some of the weird and wonderful means we have used to connect with each other at this fun interactive museum in Bern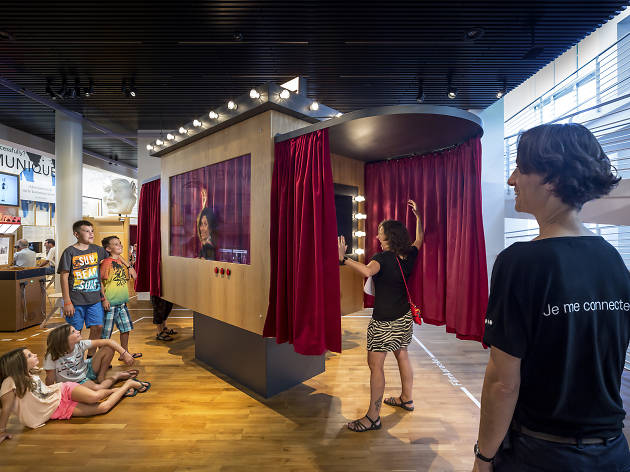 1/6
Thijs Wolzak
Become a film star with this interactive exhibit.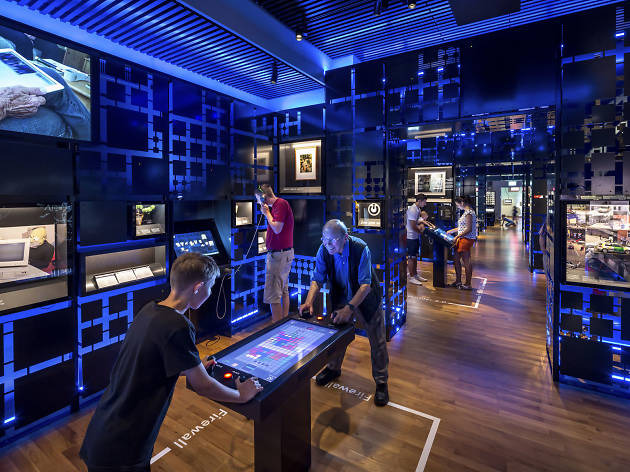 2/6
The futuristic Datacenter.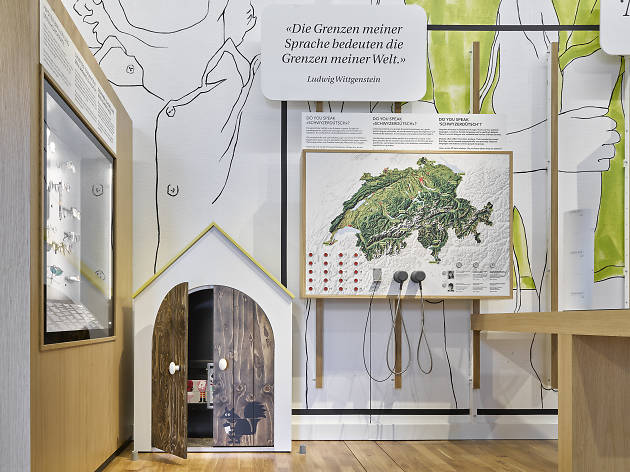 3/6
An interactive map helps you understand 20 Swiss-German dialects.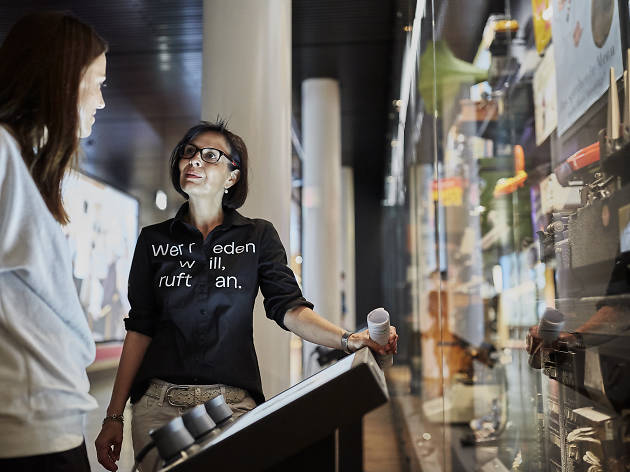 4/6
The museum's staff are happy to explain everything.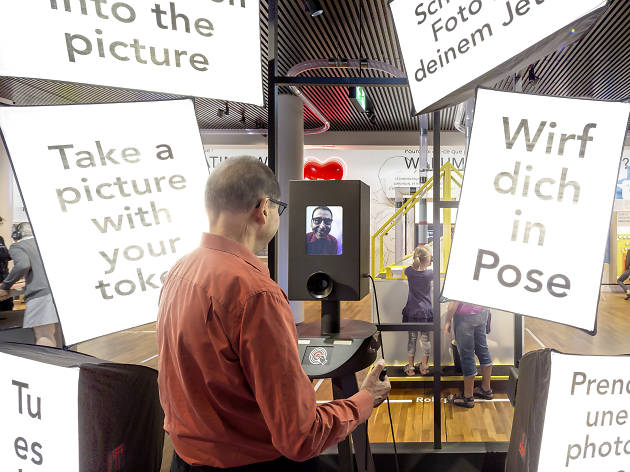 5/6
Have fun with some of the unique interactive exhibits at the museum.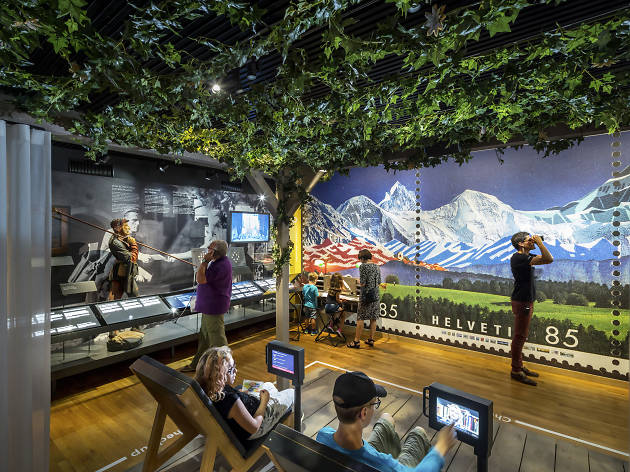 6/6
Get featured on your very own Swiss postage stamp, which you can design.
From smoke signals to fake news, communication has come a long way. The new-look Museum of Communication in Bern helps you discover the weird and wonderful means we have used to connect with each other over the years through 2,000m2 of interactive exhibits. From designing your own postage stamp, to ringing up a random visitor and mastering the art of flirting, these are ten of the most fun activities to discover.
1. Pick up the phone
On each floor an original vintage phone (with rotary dial) is available to chat with random visitors on other levels. When you hear one ring, just lift the receiver and start chatting…
2. Be immortalised on a stamp
What's the next best thing to getting your face on the cover of Time magazine or a banknote? Appearing on your very own Swiss postage stamp, which you can design at the museum.
3. Find out what a 'Natel' really is
The Swiss, you may have noticed, just can't help talking about their 'Natels'. Now you can learn what one is and exactly where the term comes from. Hint: it involves cars and radios.
4. Get lost on the stairs
Don't miss contemporary artist Christian Marclay's brilliant 1995 movie 'Telephones', which runs on a loop on the museum's staircase. Comprising iconic phone scenes from cinema history, it's sure to make you stop in your tracks.
5. Brush up on your body language
Nonverbal communication gets centre stage on installations analysing everything from gestures in political speeches – those by Donald Trump, Barack Obama and Angela Merkel all included – to the benefits of laughter (watch Roger Federer get the giggles).
6. Send a message like it's 1984
Forget text messaging on your phone, try writing out a few words on paper and sending them along a route of nifty analogue tubes.
7. Learn how to flirt
Discover the secrets of effective flirting in the museum's Theory Room. Pick from 66 of the best communication models, which you'll find illustrated on the walls, screens and in printed booklets, then hone your skills on other visitors.
8. Identify 20 Swiss dialects
Switzerland has countless dialects and each one is tied to a specific place. Use the interactive map to connect 20 different versions of Schwyzerdütsch (Swiss German) to their locations – you'll then be able to deduce exactly where the next person who greets you is from.
9. Discover the Datacenter
The museum's Datacenter area feels like something out of a sci-fi movie, but the important questions it raises about privacy, agency and waste are sure to stick in your mind. As will the ERMETH – the first Swiss computer. Now 65 years old, it weighed 3.5 tonnes and had a storage capacity of 80 kilobytes.
10. Chat with the staff
The museum's 19 full-time trained members of staff are the most interactive part of the exhibits. Multilingual, erudite and funny, they're a quintessential part of the show, happy to explain anything from the concept of collective memory, to why we communicate, and tidbits about the displays.
Go visit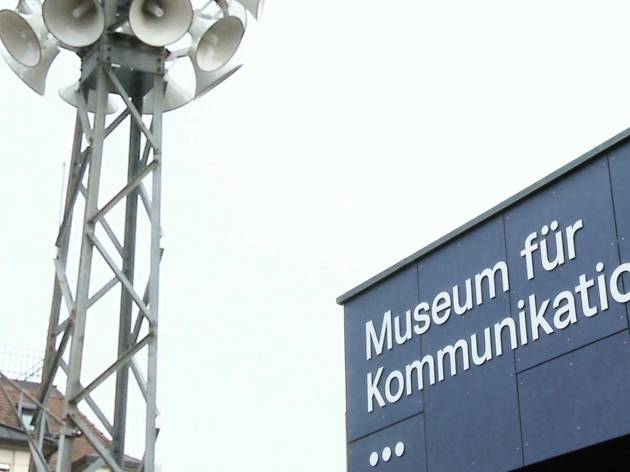 Where is it?
Museum of Communication
Helvetiastrasse 16
3000 Bern
When's it open?
Tue-Sun 10am-5pm
What's the price?
CHF 15, CHF 10 concs, CHF 5 ages 5-16, under-6s free
Want to find out more?
Head to www.mfk.ch or call 031 357 55 55
Explore more of Bern
Make the most of the Swiss capital with Time Out's round-up of the best things to do in Bern