1/4
Le Moon, Caprices Festival ©Marc Ducrest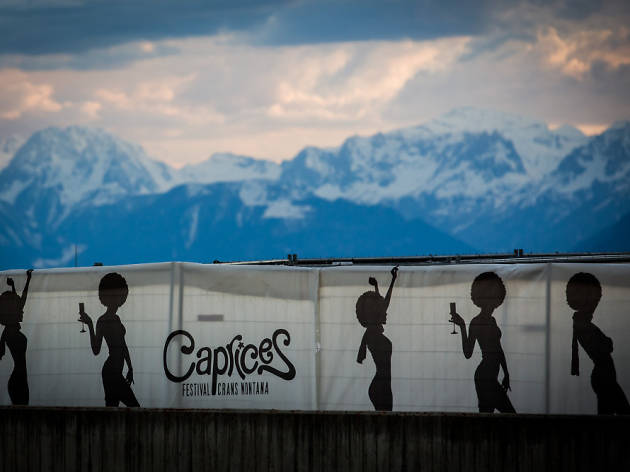 2/4
Caprices Festival, Crans-Montana. ©Marc Ducrest
3/4
©Marc Ducrest
4/4
Le Moon. ©Marc Ducrest
Enjoy some live music with your skiing at this popular festival.
Still going strong after more than a decade, Caprices is one of the Alps' most established music festivals. Over the years its stages have welcomed some impressive names, including Iggy Pop, Robert Plant, Wyclef Jean, Lou Reed, Paolo Nutini, Amy MacDonald, Carl Cox, Stromae, Sean Paul and Björk.
Usually a mix of live pop and rock gigs and late-night DJ sets, this year's festival is biased more heavily towards electro sounds. As such the programme includes DJs Chris Liebing and Ricardo Villalobos, US duo Deep Dish, Sonja Moonear – a resident DJ at Geneva's Weetamix – and Swiss hip hop artist Stress along with many others over the four days.
In addition to the main venue, Le Moon, this year's festival welcomes back MDRNTY, the nomadic clubbing tent that will pop up on the mountainside at Violettes (2,200m), offering day-time clubbing with superb views. Guests include Damien Lazarus, DJ Tennis and regular Sven Väth.
Back in the village, there are free satellite events as part of the Off festival and stands selling local products, food and drink, creating an exceptional party atmosphere.