West-Switzerland Yodelling Festival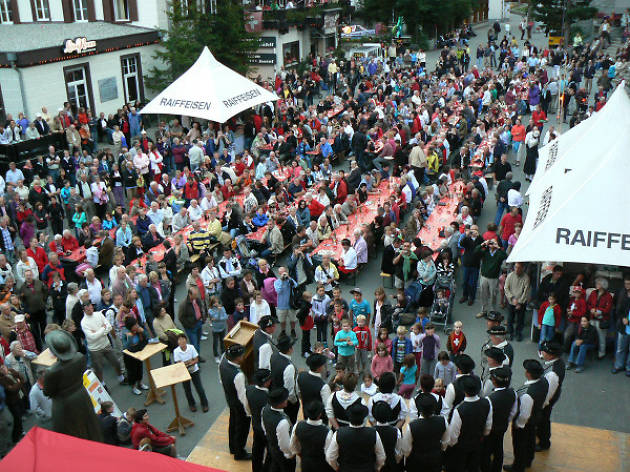 You'll come away from this festival with a new respect for yodelling.
The art of yodelling is a deep-rooted Swiss tradition that is celebrated in numerous festivals around the country. One of the biggest is this annual event, held this year in the glacial village of Saas-Fee. Some 30,000 spectators are expected to turn out to see around 2,500 yodellers compete in the weekend contest. In addition, the village and mountains will be animated with musical entertainment, plenty of food and drink, a fireworks display on the Saturday night and a closing parade on the Sunday.