Interview with Swiss superstar DJ Andrea Oliva
The Basel born DJ has become a fixture in Ibiza each summer. Here he talks to Time Out ahead of his appearance at the Polaris festival in Verbier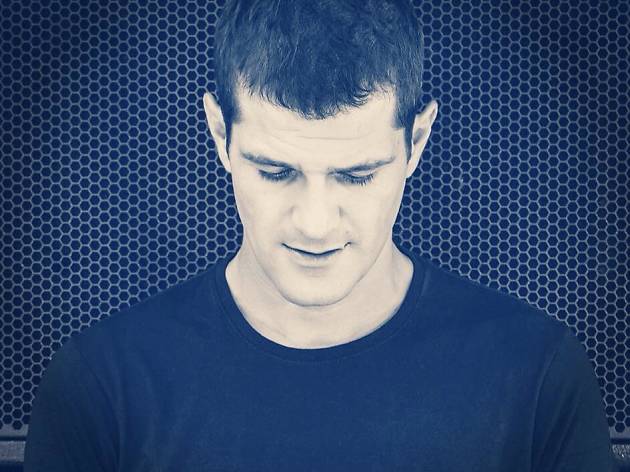 Andrea Oliva was born in Basel and began DJing at the age of 16, quickly building a reputation as one of Switzerland's best house jocks. His Banditz parties brought him to the attention of promoters around Europe and beyond, and for the last decade or so he has been a fixture in Ibiza each summer, with his two current residencies being ANTS (each Saturday at Ushuaia), and Outside (on Wednesdays at Beachhouse Ibiza). He will play the inaugural Polaris Festival on December 11th alongside the likes of Carl Craig, Luciano, and Mad Mike Banks.
You began DJing when you were very young, how did that happen?
My uncle had a synth with a drum sequencer which he used to produce techno, and i found it fascinating to watch him do it. Then when I was about 12 a couple of friends showed me how to mix two records and from that day i knew i wanted to learn to DJ, in the same way people decide they want to learn an instrument. I first played to a crowd when I was 15 or 16.
How important were your Banditz parties in developing your career?
They were the breakthrough in Switzerland, definitely. I had a job in record distribution, so I was this really young kid who had all the promos before the international headliners did. Banditz allowed us to book so many international DJs for tiny amounts of money. We had people like Nic Fanciulli, Audiofly and Loco Dice, who earn huge fees now, play for us for maybe 400 or 500 euros.
You're associated more with Ibiza than Switzerland these days, is that strange for you?
It's not because Ibiza is like a second home now, and I love having my base there in the summer. It makes sense because of the number of gigs I play there, and because the weather is so much nicer. I play maybe six or seven gigs a year in Switzerland now, so I do keep in touch with home as much as I can. Usually I play at Nordstern in Basel, which is famous worldwide for being an intimate little place that regularly has huge stars playing at it. One of the things I still do at home is my yearly all-night Christmas Eve set at Nordstern, which I'll be doing again this year. It's always a really great night, all my friends come down after having dinner with their families, and it gets crazy.
What do you know about Polaris Festival, and why you excited to play there?
It's a new festival, and I know a lot of ppl who're involved in it. The quality of the artists playing there is amazing – they have guys like DJ Koze, Carl Craig and Laurent Garnier on the bill, who're just complete legends. I know the kind of vibe you can create in the mountains and that makes me really excited about the event. In the mountains you can create the same energy as you can in Ibiza at the beach. Being up there you have the feeling that you are free, and people enjoy life in the same way as they do in a summer holiday location. If the weather is nice you can walk around in a t-shirt because gets so hot, the whole vibe is really cool.
What's coming up for you next year?
I've tracks coming out on Desolat and Objectivity, and I'll be working a lot of other new music besides that. I also have something very big coming up that's tied in with the Winter Music Conference in Miami. I can say it's a compilation with someone, but I can't say more than that right now. Aside from that lots more touring, I just did a big South American tour and am about to hit North America again, and I love every minute of it.
Read more about the festival here.