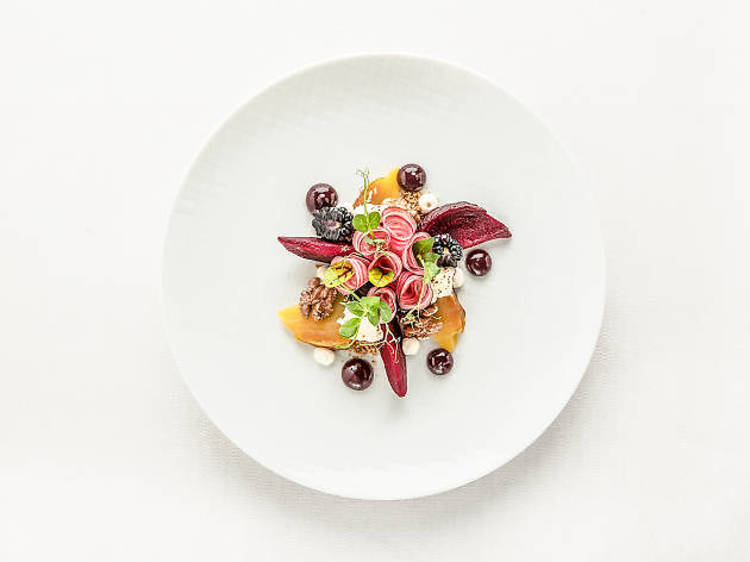 Menu Vo Hie. Photo by www.tinasturzenegger.com
Victoria-Jungfrau Grand Hotel & Spa
Set in a stunning mountainside location in the Bernese Alps, the Victoria-Jungfrau Grand Hotel in Interlaken also features an all-encompassing and indulgent spa, covering a mighty 5,500 metres squared. But what to do after you've sampled the delights of the spa? Head straight to the hotel's acclaimed restaurant, La Terrasse, where the focus is firmly on regional produce, perfectly demonstrated in the special Menu Vo Hie, or 'local menu'.
Executive Chef Stefan Beer created the menu by ensuring that everything used – from truffles to potatoes – was sourced from producers located not more than 40km away. The result is a seasonal three- to six-course menu that gives the ultimate authentic taste of the region and – keeping to the theme – is accompanied by Bernese wine.
The chef and sommelier are also keen to share stories about how they discovered the producers whose products feature on the menu and what makes them special. Local has never tasted so global – and so darn good.
Paid content