Lausanne's best boutiques and fashion stores
If you feel the need to splash some cash check out the top designer boutiques, gift shops and quirky independent stores Lausanne has to offer – with Time Out Switzerland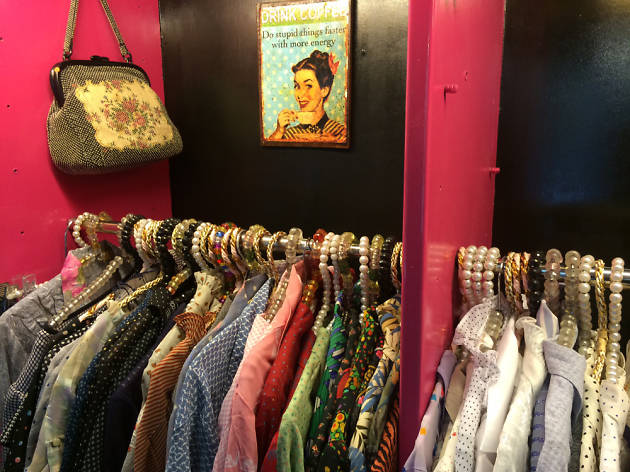 Thanks to a number of hip local boutiques Lausanne is a magnet for the area's bright young things. With a vibrant student population happily rubbing shoulders with bankers in lakeshore mansions, it's a city with a fascinating mix of cash and credit cards, alternative designers and established brands. The key to savvy shopping in this stylish cathedral city? Catch the metro up from Ouchy or the train station to the shopping hub of Place St Francois to browse a number of fashion stores But search a little further and you'll come across quirky independent gift shops like the wonderful De la Suite Dans les Idees, luxury food stores and even a shop dedicated to all things cupcake.
A great place for picking up an original gift, Particules en Suspension (which also owns the nearby Particules Fines) comprises two levels of gadgets, trinkets, books, cards, kitchenware, t-shirts and baby gifts.
Read more
Founded by globe-trotting serial shoppers Gina and Flavio, The Liberty Shop brings prêt-a-porter womenswear from London, Paris, Milan and New York to Lausanne.
Read more
This new boutique established in Lausanne's hip Marterey district showcases the jewellery of French-Swiss designer Erelle Bertolini, who has been developing her designs since 2008.
Read more
One of Lausanne's best chocolatiers, Durig occupies two shops in the city, but this is the original one, where the chocolates are made on site.
Read more
This compact menswear boutique in the Sous Gare district is aimed at the smart urban gentleman and contains an elegant range of international tailoring and accessories.
Read more
A food version of nearby gift shop Particules en Suspension, this little place is a Christmas hamper of edible goodies.
Read more
This lovely boutique and gift shop is a delight for anyone who likes retro style and patterned fabrics.
Read more
Show more