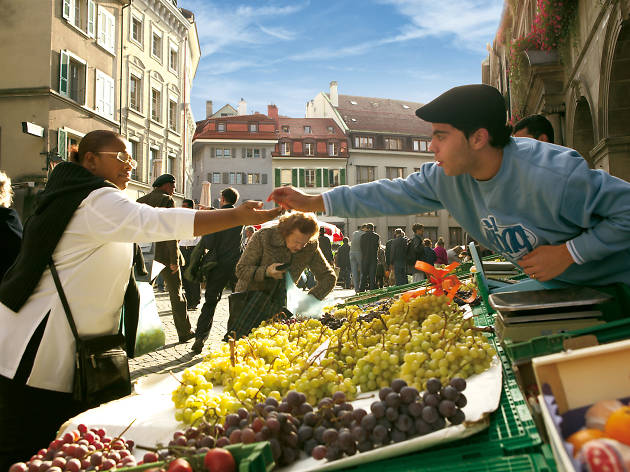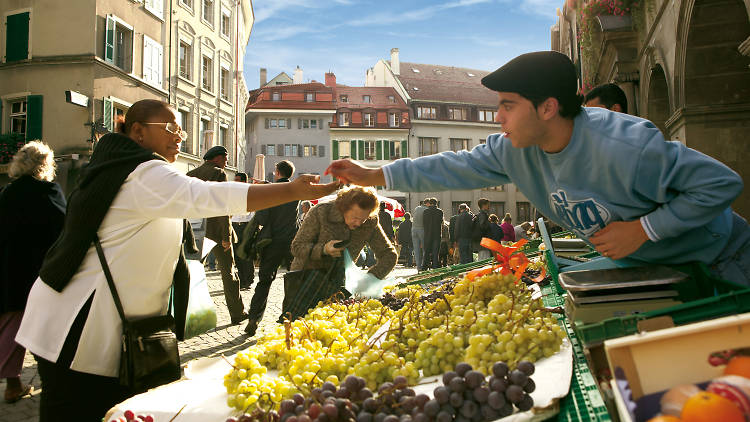 Switzerland's best markets
Browse the stalls, bag a bargain, grab a bite: from fresh farmer's produce in Lausanne to finding a flea market in Zurich, here are some of our top picks.
Looking for a flea market? Zurich to Geneva, most towns and cities have a weekly produce market, great for picking up fruit and vegetables straight from the grower, freshly-baked bread and any number of local specialities from alpine cheese to meringues. But you'll also find beautiful flower stalls, trendy food markets where you can eat on site such as Zurich's Markthalle, and flea markets stuffed with antiques, bric-a-brac and vintage clothes. Whatever you're looking for, have a browse through our pick of Switzerland's best markets.