10 great things happening at Montreux Jazz Festival
From lake-bathing to silent discos to underground club nights, there's so much more to MJF than its jazz heritage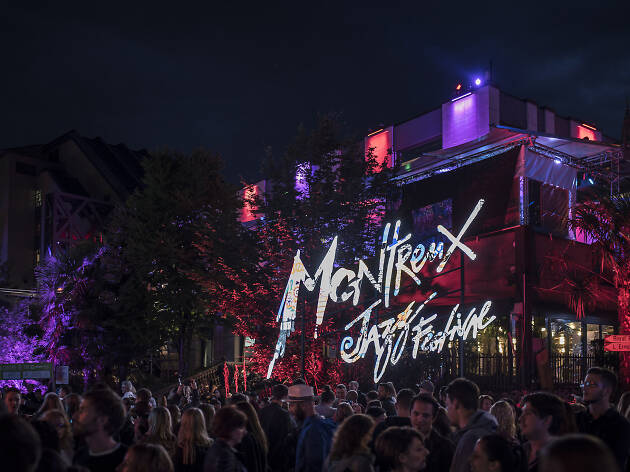 Unarguably one of the finest and most prestigious jazz festivals on the planet, Montreux's annual event celebrates the genre by hosting some of its greatest names. But then you already knew that, didn't you?
Because everybody knows that Montreux Jazz Festival does jazz like no other – but did you also know that MJF showcases some of the very best from a whole world of other genres, from soul to disco to pop to rock to electronic sounds encompassing house, techno and beyond.
You see, MJF is all about pushing boundaries and keeping things fresh, which is why you'll hear some of the most exciting artists from all kinds of genres playing across the event – and not just on stages or in clubs, either. Hop aboard one of the jazz trains or boat parties for a unique way of taking in a live set.
And there's more, so much more... From public jam sessions to workshops to global food and drink offerings, MJF has all sorts going on that'll keep you more than entertained, even if jazz just isn't your bag.
Below, we've picked out ten of many awesome things taking place at the festival this year that you might not have expected to find. So if you like the look of what we've selected, start exploring what else is on offer at montreuxjazzfestival.com.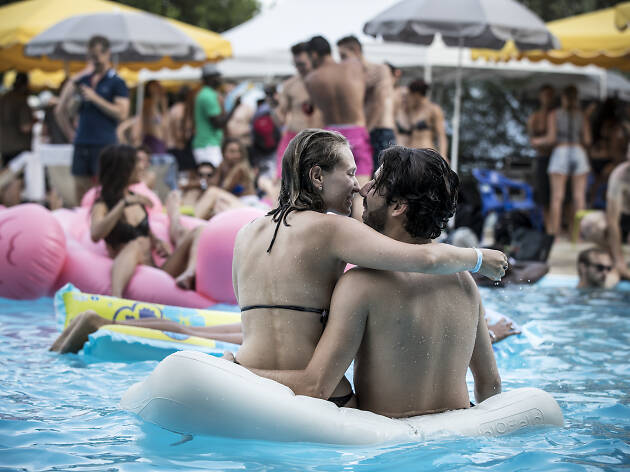 Anne-Laure Lechat
Everybody – and we mean everybody – loves a pool party. Therefore, a pool party hosted by the brains behind MJF is just a no-brainer. Taking place at the lakeside Casino Barrière, your aquatic antics will be soundtracked by top underground DJs, including house ace Nahste Oner, techno crew Collectif Nōx and eclectic Geneva selector Audrey Danza. Plus, the only splashing out you'll be doing is in the pool, as all three of these watery adventures are free.
Casino Barrière, June 29, July 6 and 13.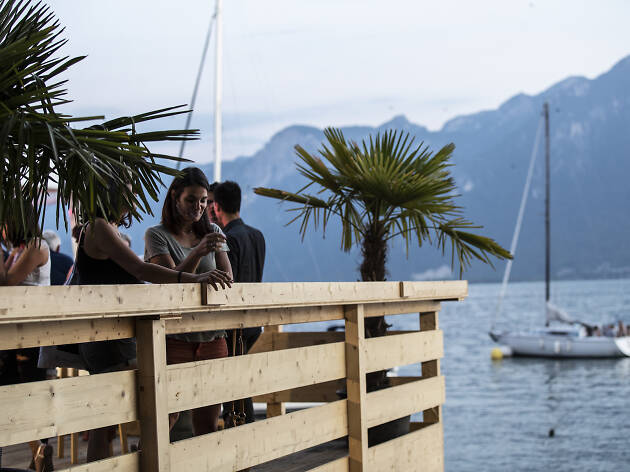 Anne-Laure Lechat
Terrasse IBIS Music is the festival's first official stage on the lake, which is exactly as cool as it sounds – made even cooler by the fact that all the concerts here are free. Kicking off in the afternoon, the vibe here is laid-back, as is the music. There'll be beautiful, vintage jazz from the golden voiced ALA.NI, sunset-friendly synth-pop from Supamoon and DJs spinning relaxed grooves after dark until 4am.
Quai Vernex, June 28-July 13.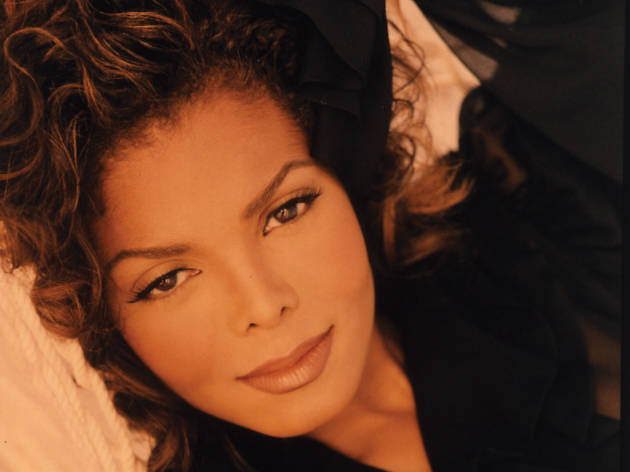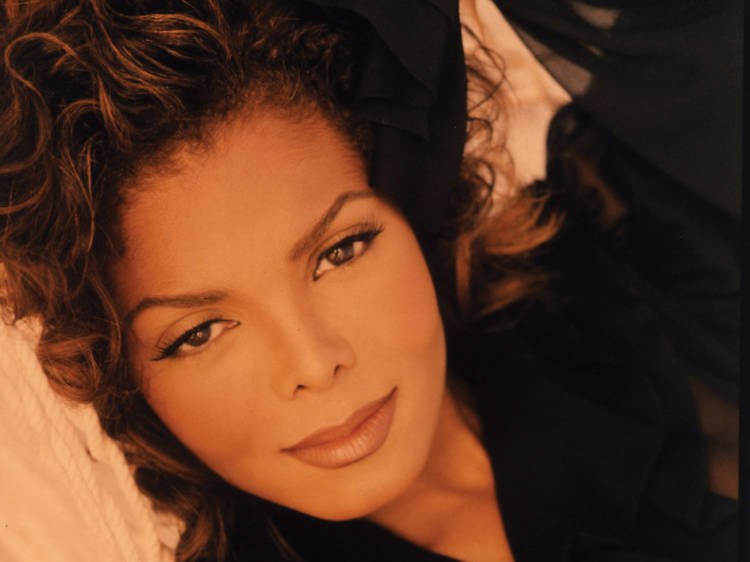 You don't really need us to explain why you should see Janet Jackson, but to give you an extra reason, consider that this is one of her only two European concerts this year (the other being Glastonbury, which has all of zero tickets available). Being a global superstar and all, JJ knows how to put on a show – a show which will likely contain tons of hits from albums like 'The Velvet Rope' and 'Rhythm Nation', straddling R&B, pop, soul and more.
Auditorium Stravinski, June 30.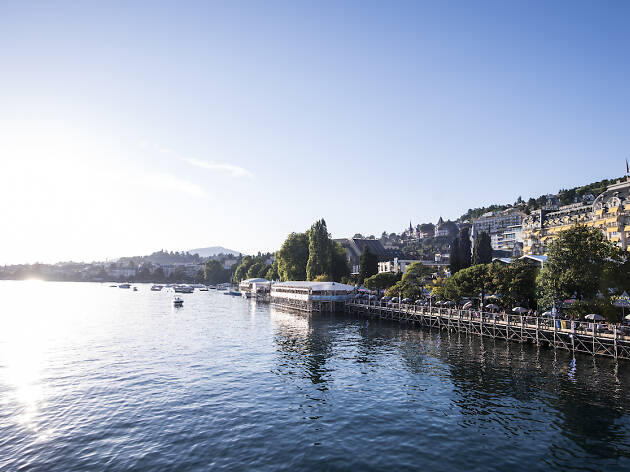 Emilien Itim
4. An early morning bath in the lake
With so much amazing music on offer, there are bound to be a lot of busy days and probably a few late nights, too. How do you recalibrate and stay fresh? By taking a dip in luscious Lake Geneva, which provides a constant and beautiful backdrop to the action. Our advice is to go first thing in the morning when it's peaceful, as you'll feel like you've got the lake all to yourself. If you can make it there for sunset, that's the dream, but see just how late those late nights are first.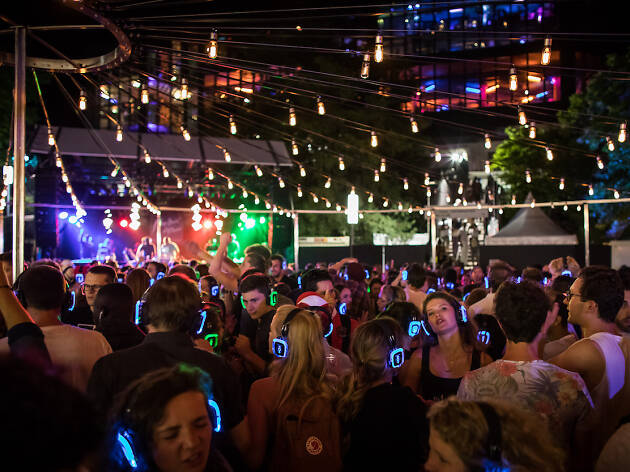 Marc Ducrest
5. A silent disco in the park
Very probably the most scenic silent disco you'll ever experience, seeing as it happens alfresco in the beautiful Parc Vernex. For even more atmosphere, it takes place at night – 11pm-3am – after the park's daytime fun has wound to a close. The perfect activity when you want to keep the beats coming after nightfall, but at your own pace.
Parc Vernex, June 28, July 5 and 13.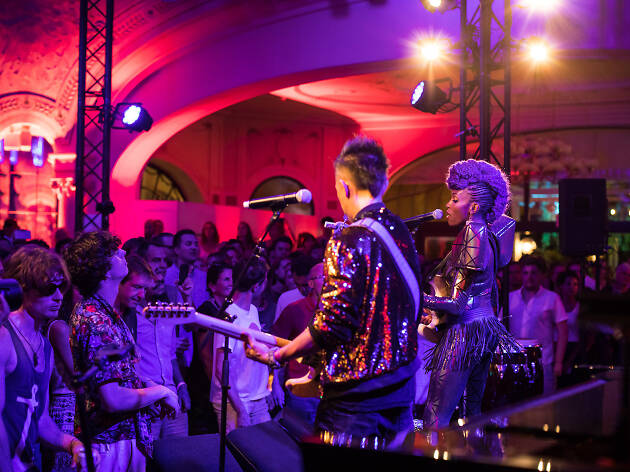 Marc Ducrest
6. Jam Sessions in the House of Jazz
Fancy jamming with some of the talent playing at MJF? After concerts at the Montreux Jazz Club are over, artists will hop back on stage and do it all over again – only this time with members of the public and young talents. So step right up and join them if you think you've got the chops. These sessions have yielded some incredible moments over the years, so prepare for a few surprises.
La Coupole at House of Jazz, daily from 11pm.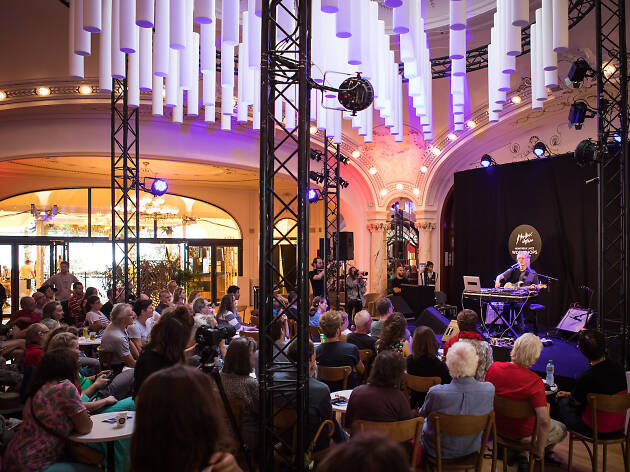 Marc Ducrest
7. Learn a little of the magic at a workshop
Find out more about how the artistic brain works at a series of free afternoon workshops, where great names from the festival programme will be taking time out to talk about their craft and give some insights into their respective sounds – all for free. Artists taking part include electronic experimenter Apparat, fiery jazz-funk outfit Snarky Puppy and renowned singer José James.
La Coupole at House of Jazz, June 29-July 13, 4pm-5pm.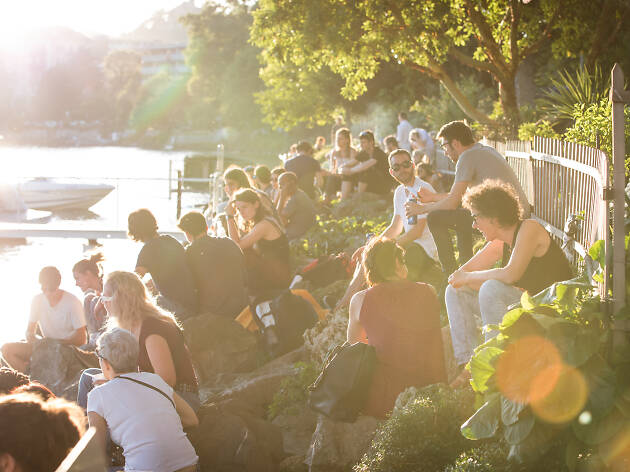 Marc Ducrest
8. Eat a fondue by the water
Fuel-up for your festival journey in style, by enjoying an indulgent fondue above the glorious Lake Geneva. It's a view you won't forget in a hurry. And if fondue doesn't float your boat, simply take your pick from over 40 restaurants, bars and food stalls across the site, where you'll find everything from ramen to empanadas to pad thai to crêpes, including plenty of vegetarian and vegan options.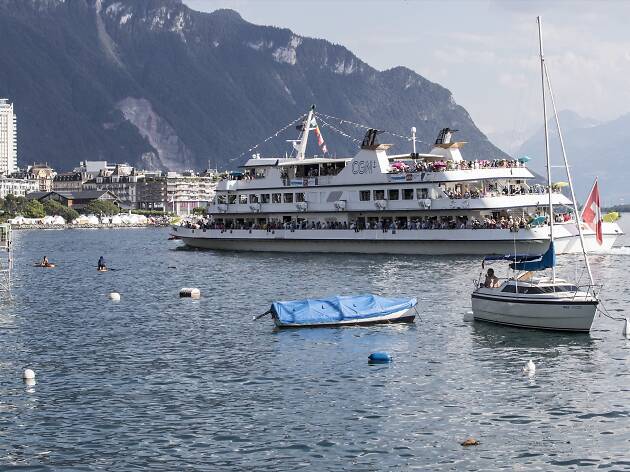 Anne Laure Lechat
9. Take to the waves in the Rock Boat
Never afraid to try something new, Montreux Jazz Festival is proud to present its very first Rock Boat. This nautical party takes place on the water, of course, where you'll hear some sounds that are a little different to much of the MJF programme, but still just as captivating. Heading things up are Queenie, a hugely popular tribute band to the iconic British rockers. Also on the bill is foot-stompin' rockabilly dude Eddy Ray Cooper, hard-riffing Worry Blast and the aptly named Rocksoniq, who'll be revisiting some timeless '70s sounds.
July 6.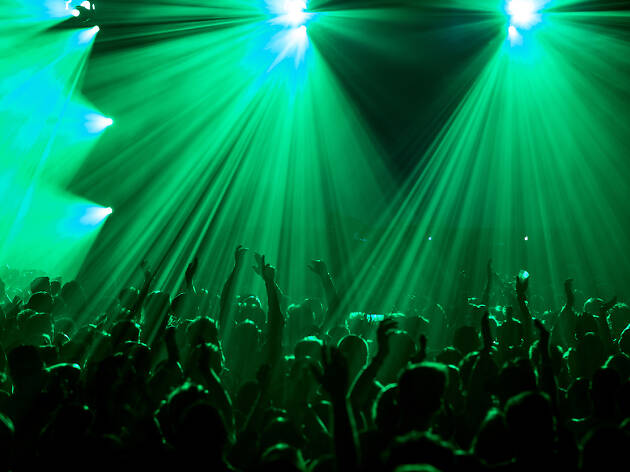 Marc Ducrest
10. Tune in to a different frequency
As we mentioned, Montreux Jazz Festival isn't just about jazz, which is why the Montreux Jazz Lab venue is hosting two nights of seriously on-point electronic sounds, featuring sought-after producers and DJs throwing out cutting-edge bleeps and beats. Some of those supplying house, techno, bass, electro and more include Berlin party monsters Modeselektor, Parisian electro pro Chloé, Detroit techno boss Robert Hood (under his Floorplan alias) and crate-digging virtuosos Ben UFO and Joy Orbison playing a back-to-back set, which won't be anything less than exhilerating.
Montreux Jazz Lab, June 29 and July 12, 9pm-5am.