August 1 Fireworks in Ascona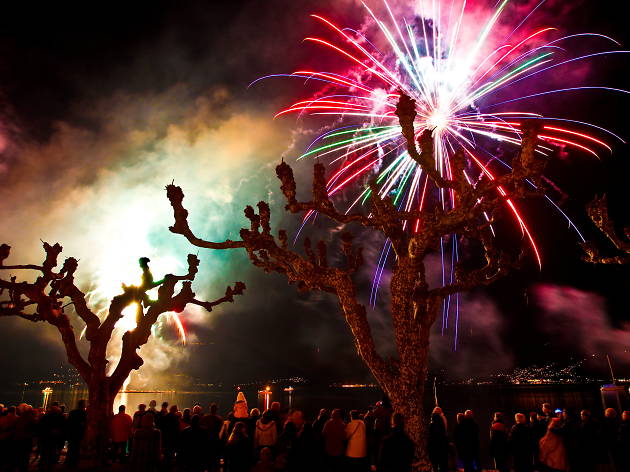 A spectacular fireworks display over Lake Maggiore.
The pretty lakeside town of Ascona in Ticino hosts some of the country's best fireworks on Switzerland's National Day (Festa nazionale svizzera). The party starts at 5pm with a BBQ and drinks, followed by a concert featuring the Ascona Big Band. The fireworks kick off at 10.15pm.