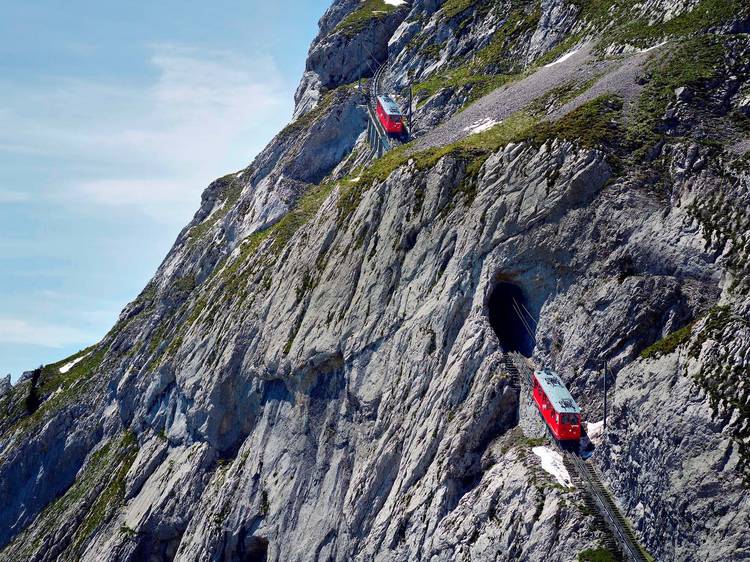 Just because you're on a day trip doesn't mean you have to limit what you see or how you see it. On the much-loved Golden Round Trip you'll use five – yes, five – different modes of transport during your journey around the mighty Mount Pilatus. Begin the day in style by taking a boat ride across the beautiful Lake Lucerne, gazing at the views as you sail across the water. Once you reach Alpnachstad you'll board steepest cogwheel railway in the world, ascending smoothly to the Pilatus summit, a staggering 2,132 metres above sea level.
Enjoy the magnificent panoramic vistas and treat yourself at one of the summit restaurants before hopping into the Dragon Ride cable car to Fräkmüntegg. If you feel like adding a few thrills into the mix, a quick stint in the adventure park should do the trick.
Next, a gondola whisks you downhill to Krienseregg and a family friendly recreation area, including great picnic spots and a huge playground that the kids will love. Finally, you'll complete your circular journey via a far more modern mode of transport, a comfortable trolleybus. Once back in Lucerne you'll have all the charms of a picturesque and historical city to enjoy. Start booking your ultimate mountain excursion at the link below.
Paid content