FOOD Zurich Market and Brunch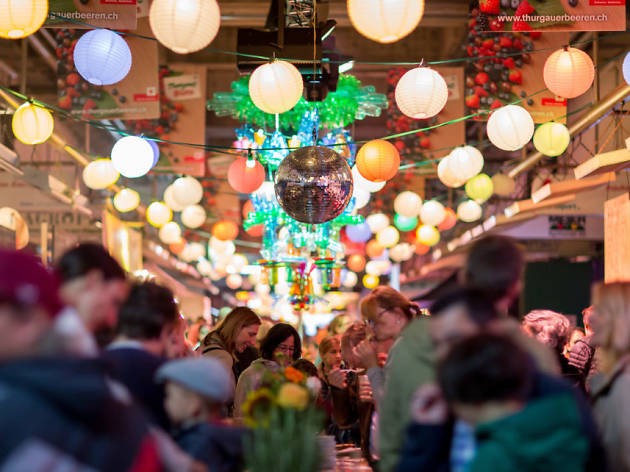 FOOD Zurich goes out with a tasty bang thanks to its delicious market and brunch on the last day of the festival.
Switzerland's biggest fresh produce market, the Engrosmarkt, opens its doors to celebrate the final day of FOOD Zurich. Visitors will be dazzled with breakfast specialities from around the world, with craft bread bakers and coffee brewers casting the most irresistible aromas. Children will have the chance to become master panini bakers or smoothie mixers courtesy of the Betty Bossi cookery workshop, which makes the whole event a great experience for families. In Hall 1 there will be a market packed with regional producers – among them Gelati di Zurigo and "Bean to Bar" chocolate makers from Berg und Tal. Over in Hall 2, the Soul Food Club will be packed with food stalls selling local and international breakfast specialities – think panda buns, eggs benedict, pho bo and stringhoppers. Trend-led healthy breakfasts, such as chia pudding, also get a look in courtesy of FOOBY bloggers.