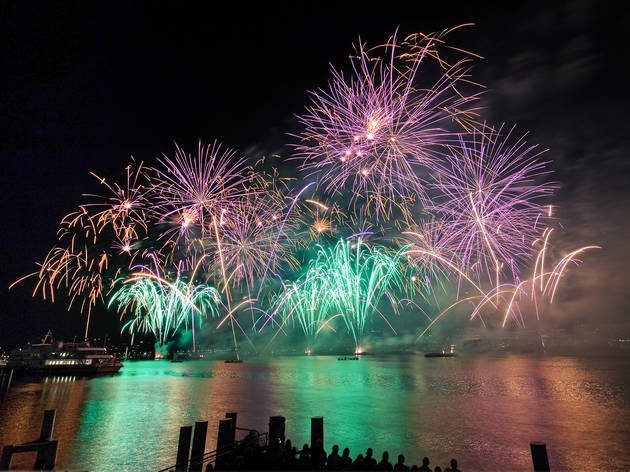 The city of Calvin plumps for a watery new year's eve.
Geneva's new year celebrations take the theme of water, and are appropriately focused on Lac Leman and the Quai du Mont Blanc along its right bank.

The evening kicks off at 6.30pm with a giant vegetable soup cooked and consumed along the quai-side. Scoff your free bowl of so-called 'disco soup' to the music choices of local DJs who will be spinning the decks nearby.

From 9pm activities on the quai include a huge light-animation hopscotch game on the theme of water (the mind boggles), two participatory stages where you can vote for your jukebox favourites on your mobile phone, and various live performances at the Bains des Paquis. From 10pm things ramp up with live music and 'vjing' (no, me either - apparently it means projected moving images set to music) on the main stage, as the countdown to midnight begins.

It's all prettily rounded off by a fireworks display over the lake sponsored by the nice folk at the Grand Hotel Kempinski, whose guests should have a very pleasing view from their hotel window.