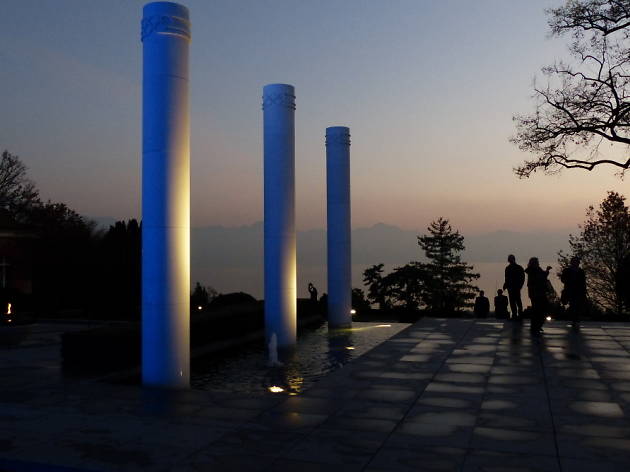 1/2
Caroline Bishop
2/2
© J. Donatsch
This free public event celebrates Lausanne's long association with Olympism.
It's been one hundred years since Baron Pierre de Coubertin, the founder of the modern Olympics, established the headquarters of the International Olympic Committee in Lausanne. And it's proved a real boon for the city, especially in recent years. Dozens of international sporting federations have followed the IOC to the city over the past few decades, bringing jobs and money to the area and raising Lausanne's status on the world stage.
It's unsurprising then, that the city authorities have deemed the centenary well worth celebrating. They are doing so with a weekend dedicated to the IOC and its associations with the city, with all activities free to the public. On the Saturday and Sunday an open house weekend will give the public the chance to see inside the IOC's Vidy headquarters, the Olympic Museum in Ouchy and several other IOC-related buildings. Come and have a snoop around the Maison du Sport International (home to 30 sports federations), visit the Olympic Museum for free or check out the leafy Villa Mon-Repos, a previous home of the IOC. At each venue there will be the chance to try your hand at an Olympic sport, along with activities for kids, music and other amusements.
That's preceded, on the Friday night, by a running race (for over 16s) or walk (open to all – but sign up in advance) taking participants past key Olympic sites. It ends, appropriately, in the Pierre de Coubertin stadium where a ceremony, fireworks display and concert will celebrate the end of the IOC's first century and the ushering in of another – the IOC's lease on their headquarters has already been renewed for another hundred years.