La Bâtie - Festival de Genève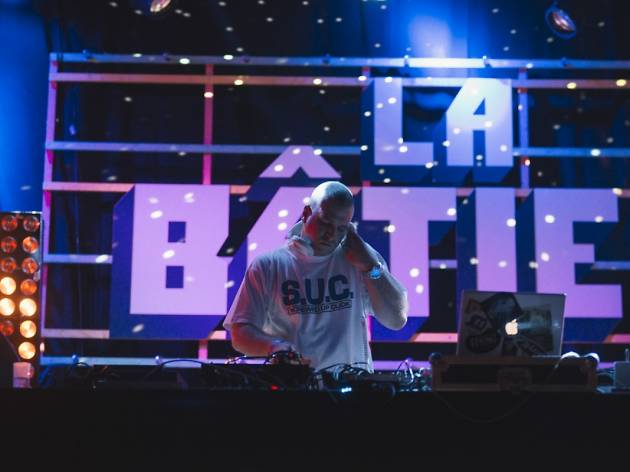 1/6
La Bâtie © Romain Mader
2/6
La Bâtie © Romain Mader
3/6
La Bâtie 2014 © Romain Mader
4/6
© Isabelle Meister
5/6
© Isabelle Meister
6/6
© Isabelle Meister
Time Out says
La Bâtie, named after the forest in which it originated, is a festival that descends upon Geneva like a 16-day party as the summer lingers on in early September. In more than 20 venues in and around Geneva, as well as in neighbouring France and as far away as Lausanne, the performing arts put on a big show. This event is not for the shy at heart and brings to the stage the most contemporary music, theatre and dance that artists of today.
Because the festival is so dispersed, a central place located in Maison communale de Plainpalais opens every day from 6pm to 2am (or 4am whenever there are DJ nights) and becomes the pulsating heart of the event where concerts, DJ nights, performances and installations take place. The restaurant and bars serve until 2am (4am on DJ nights) and there is even a terrace, which is not that common in Geneva.
The festival opens withA Love From Outer Space, a moniker for one of the main instigators behind the boom of the UK house scene, Andrew Weatherall, smashing out tantalising remixes of Madchester acid house hits.
The great Alain Platel, Belgian-born choreographer will be putting on two shows, a powerful and dizzying creation that combines Gustav Mahler's lieder with the polyphony of Congolese singers, in an original stage design by visual artist Berlinde De Bruyckere.
In keeping with its mission to promote discovery, the festival offers a festival card for CHF100 (concessions CHF75) that allows all shows to be seen for only CHF5.
Details