Discover this summer's top European hotspots with Germania
Escape for an adventurous city break or sizzling beach escape in one of these incredible destinations.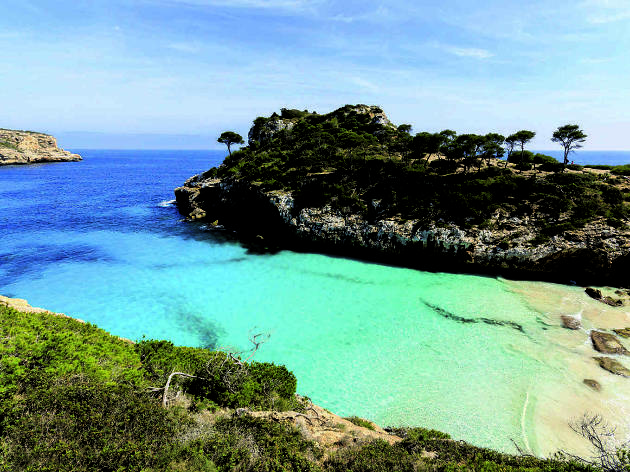 Got plans for this weekend? Break them!
Fly off somewhere exciting with us. Time Out has partnered up with Germania to help you plan your ideal summer getaway from Zurich.
Read on to get the insider lowdown on these five fantastic locations you can fly to with Germania and Book here now.
And find out how you can win 2 x return flights to Croatia this summer with Germania.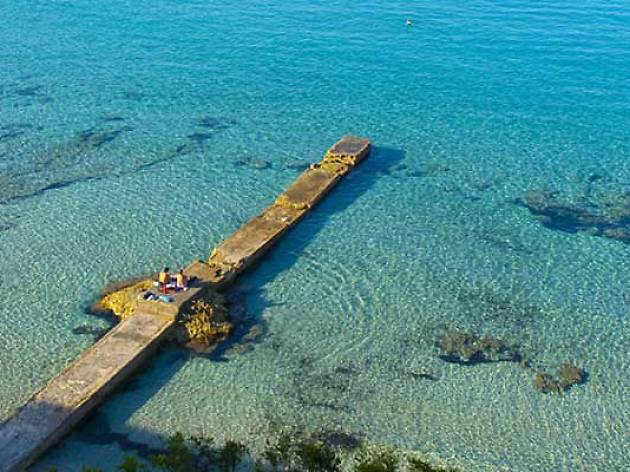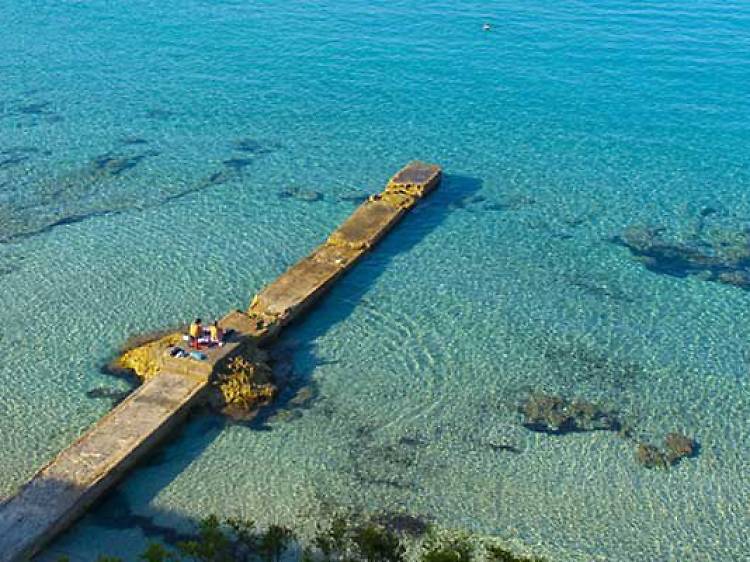 Discover great beaches like this in Mallorca
The 5 best things to do in Palma de Mallorca
Snuggled between sea and mountains in the Badia de Palma, Mallorca's capital is a looker. This quintessential Mediterranean resort spreads from its golden-tinged old town, which is a honeycomb of cobbled streets dominated by the striking Gothic cathedral, towards the glitzy seafront in an enticing blend of markets and boutiques, and restaurants, cafes and nightlife to please the most discerning of folk.
1. Enjoy cafe culture in Portixol
On the outskirts of Palma, this former fishing village is a haven for Palma's in-crowd. It has a little beach with clear waters, but most people go for the cafe culture, which is second-to-none. Cafes line the traffic-free promenade, covering every taste, from the chic to the bohemian.
2. Shop 'til you drop in the old town

Palma's old town is not just a pretty face. Here, you'll also find the most intriguing boutiques. Must-visits include Arlequin, Palma's best known toy shop, mouth-watering chocolate shops Can Frasquet and Cas Net, and the chic boutiques along Carrer Nerl.
3. Jump aboard the train to Soller
Feel the wind in your hair aboard the award-winning historic wooden train to Soller, an attractive town in western Mallorca famed for its oranges. Dating from 1912, the train navigates the countryside at a slow pace, allowing passengers to enjoy lingering views of the Tramuntana mountains.
4. Head to a beach club
Mallorca has a plethora of beach clubs, but those in the know retreat to Ponderosa at the stunning Muro Beach near Alcudia. All crisp white and sea grass, the club was named 'Best Beach Club 2015' by the Vicious Music Awards, and it's not hard to see why: as well as a stunning sea-view, it offers an irresistible 'slow food' menu and a calendar featuring some of the best DJs on the island.
5. Dance the night away
As Mallorca's capital, Palma boasts the nightlife you'd expect. Among the not-to-be-missed venues are Pacha Mallorca, where everyone hangs out amongst the palm trees in the garden, and Garito Cafe, a trendy club-cum-bar where you can expect to hear anything, from jazz to deep house and beyond.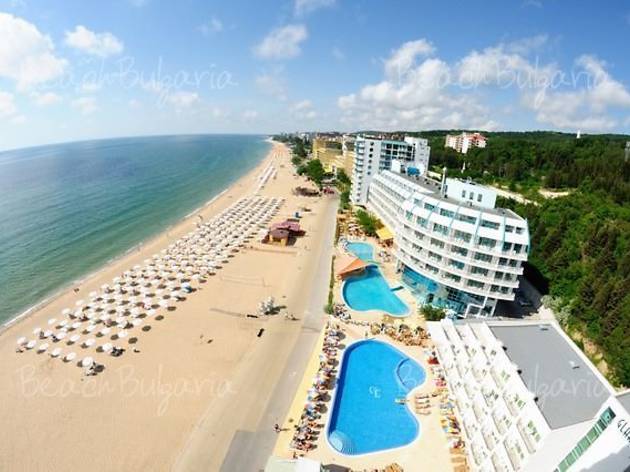 The 5 best things to do in Bulgaria's Black Sea Coast
Bulgaria's Black Sea Coast
With resorts to rival Spain and Greece, empty swathes of sandy beach and a slew of ancient towns, Bulgaria's Black Sea Coast attracts visitors from far and wide. Particularly charming are the country's maritime capital Varna, a cosmopolitan blend of port city and seaside resort, and Burgas, a lively coastal city that provides a gateway to some fascinating resorts.
1. Mingle with the Romans
Varna's Roman baths are among the oldest in Europe. Built in the 2nd century, they cover an area of some 7,000 metres squared and are intact enough for visitors to see the different bathing rooms and sports hall.
2. Take a stroll in the Varna Sea Garden
Occupying a landscaped space on the seafront and comprising a planetarium, aquarium, swimming pool and open-air theatre, Varna's Sea Garden provides entertainment for the whole family. Take a stroll along the tree-lined avenues to the beach, where you'll find a clutch of nice little bars.
3. Lounge on golden sands
The Black Sea Coast in Bulgaria offers sparse sandy beaches aplenty. Try Golden Sands, also known as Zlatni Pyasâtsi, 18 kilometres from Varna. With its turquoise waters, lengthy strip of sand and renowned nightlife, it offers the complete coastal package.
4. Go hiking in the Strandja Nature Park
This nature park near Burgas, where golden jackals and wild cats wander forested rolling hills strewn with ancient settlements, offers good hiking terrain. From short strolls to day treks, routes extend to the sea, where you'll find some of the least developed beaches on the Black Sea Coast.
5. Sample the local cuisine
It would be remiss to visit Bulgaria and not sample the local cuisine, which has a glowing reputation. Traditional dishes include bean soup, stuffed cabbage and potato stew, but don't miss the seafood on the coast. Ethno in Burgas does excellent Black Sea mussels.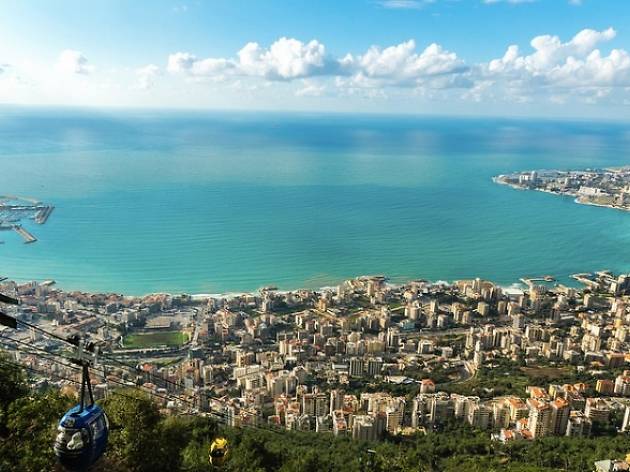 The 5 best things to do in Beirut
The sense of organised chaos in Lebanon's capital is striking. Constantly changing, Beirut inspires the senses with pop-up bars and restaurants that reinvent themselves weekly. From history to hedonism, and hip bars to hummous, there is something to cater to every taste.
1. Mingle with the locals along the Corniche
It's a bit of a cliché, but meandering along Beirut's palm-lined promenade is the best way to experience the city. You'll find fishermen in the waves, street sellers offering up coffee and so-called jagal (rich posers) revving their Lamborghinis.

2. Walk back in time
Beirut has a rich history, and it's worth taking the time to explore. The centre, where you'll find the Roman baths, Martyrs' Square and the former Holiday Inn Hotel – infamous for the Civil War's 'Battle of the Hotels' – is small enough to cover in a day.
3. Flash plastic in the reconstructed downtown
This 5,000-year-old trading area is a good example of post-war development in Lebanon. There are designer names aplenty, but the flea markets are where you'll find the real treasure. The slightly overwhelming Souk Al Ahad takes place on Sundays, selling everything from antiques to exotic pets.
4. Grasp geopolitics at a military museum
The wooded hills in Mleeta are photo-worthy, but you'll want to focus on the open-air Hezbollah Resistance Museum. Bizarrely like a theme park, the museum has highlights including the remains of a Merkava tank, and is useful for anyone wanting a perspective on the region's geopolitics.
5. Take a dramatic cable car ride in Jounieh
Not for the faint-hearted, the nine-minute ride on the Téléphérique cable car from the Bay of Jounieh to the Our Lady of Lebanon shrine in Harissa is worth braving. From the shrine, at 650 metres above sea level, the panoramic views are awe-inspiring.
Find more great things to do Time Out Beirut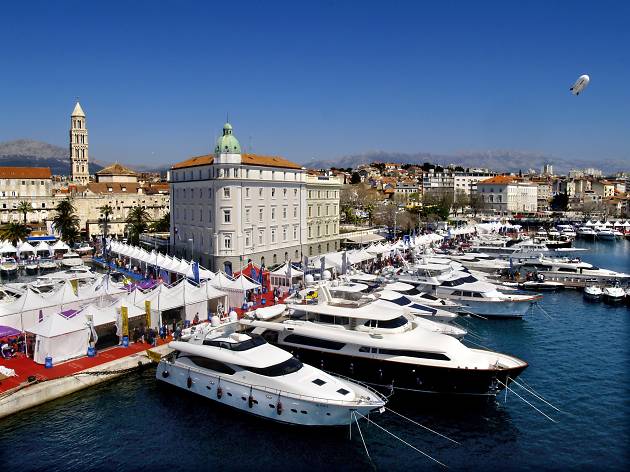 The 5 best things to do in Split
Not only is Split visually appealing – think a collection of white stone buildings twinkling along a turquoise sea front; it is also Croatia's most enticing city break destination. Alongside the coastal offerings, you'll find brimfuls of recently opened bistros, antiquities aplenty and the best bar scene on the Adriatic coast.
1.Bar hop around the palace
The Diocletian's Palace provides an imposing backdrop for a bar crawl: expect revelry in the secret alleyways and hidden corners of this atmospheric ruin overlooking the seafront. Keep an eye out for Charlie's Bar, To je to, Figa, Gaga, and the long-established Academia Ghetto Club.
2. Haggle your way to a market bargain
Set beside the Silver Gate entry to the Roman Palace, Split market is a local institution and an almost 24-hour operation. Stock up on fresh fruit and vegetables, and cheap stuff for the beach, or simply go to browse the colourful tableaus. At the other side of the Old Town is the equally traditional fish market, by Marmontova, where local shoppers peruse the day's catches.
3. Enjoy panoramas from the cathedral
The dizzying climb up the 57-metre bell tower of Cathedral Sveti Duje, once the site of the mausoleum of Roman Emperor Diocletian, offers up a stunning panoramic view of the palace, the city and the sea beyond.
4. Explore 'Game of Thrones' filming locations
Though Dubrovnik provided the setting for King's Landing of 'Game of Thrones' fame, Split's atmospheric streets have also appeared in the hit TV show. Go on a stroll and discover the subterranean halls of Diocletian's Palace Basement – the location for Daenerys's throne room as ruler of Meereen – as well as Gomilica, which doubles as Braavos, the place where Princess Arya Stark finds refuge.
5. Discover Split's party beaches
While half the city seems to flock to Bačvice, a short walk east of the Old Town, a more discerning crowd heads west, to the adjoining stretches of beach known as Zvončac and Kaštelet. Here, at the DJ-driven party spot Jungla, local legend Pero Fullhouse spins tunes for an in-the-know crowd.

And you can win 2 x return tickets to Split with Germania. Find out more here.

Discover more about Croatia with Time Out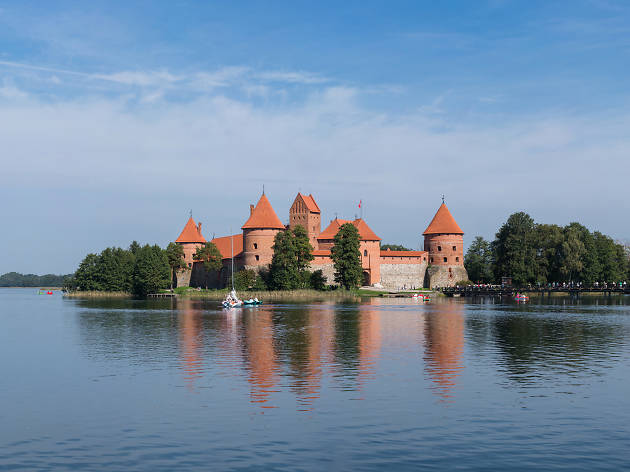 ©Diliff
The 5 best things to do in Vilnius
The little capital city of Lithuania wears its past on its sleeve, from the Middle Ages to Nazi occupation and Soviet domination to the flowering of independence. But Vilnius is no fossil. As one of the newer members of the European Union, Lithuania is jumping into the future. For visitors to Vilnius that means some good hotels, interesting restaurants, cafés and bars, traditional culture and a modern art scene.
1. Be inspired at Cathedral Square
The grand, ornate Cathedral-Basilica of St. Stanislaus and St. Ladislaus stands at the heart of the city. Begun about 1519, this Neo-Classical Catholic cathedral stands upon the site of a 13th-century pagan temple. The statues of three saints on the proscenium are copies of the 18th-century originals that were destroyed by the Soviets in 1950.
2. Visit The Museum of Genocide Victims

This somber museum, housed in a building used by the Gestapo, and later, the KGB, honors the Lithuanian victims of Nazi and Soviet oppression from 1940 to 1991. It includes prison cells left as they were in 1991 when the KGB left.
3. Stroll "The Other Republic"

Within the city's Old Town proudly stands the little ramshackle neighborhood of artists and satirists who, on April 1, 1997 declared it the independent Republic of Uzupio. You can even get your passport stamped in one bar. The quarter features wacky street sculptures, galleries exhibiting odd art, cafés offering local beers and a wood swing dangling over the river.
4. Dig into traditional Lithuanian fare

Meat lovers will love traditional Lithuanian food. On the menu: meat and more meat, especially dumplings and pastries filled with pork, lamb or chicken. And potatoes. And more potatoes. It's said that Lithuanians have about 300 ways to prepare potatoes, including a potato "sausage". For you vegetarians, there are … potatoes. Plus onions and pickles. When you've had enough of traditional fare, there are also plenty of restaurants offering interesting modern cuisine.
5. Get medieval at Trakai Castle

About 30 minutes drive out of Vilnius stands Lithuania's famous 14th-centuryTrakai Castle, poised on a tiny island in the middle of lake. Once in ruins, the brick castle has been rebuilt to how it looked at its handsome peak. The museum shows the castle's history, including the obligatory armour and weapons, but also a beautifully presented display of historical coins.
Book your flight with Germania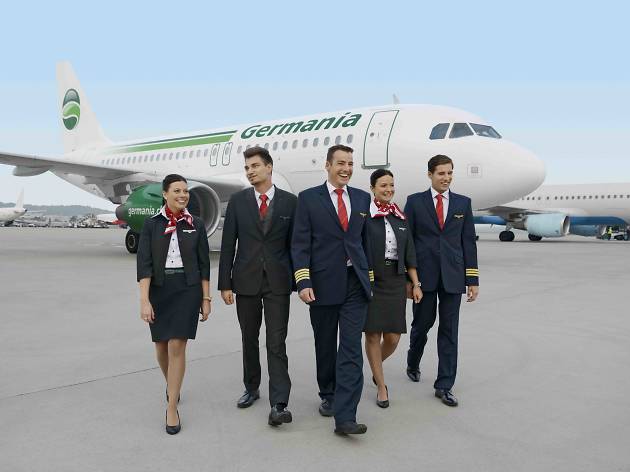 Book your visit to any of these destinations HERE

Discover some of Europe's best beaches and coolest cities this summer with Germania. Read all about our top tips for what to do in destinations such as Agadir, La Palma and Mallorca here.

You can fly to eleven destinations in eight countries, all nonstop from Zurich airport with Germania PLUS food, soft drinks and a baggage allowance of 20kg, are included in the ticket price.


BOOK YOUR NEXT FLIGHT HERE.
Win flights with Germania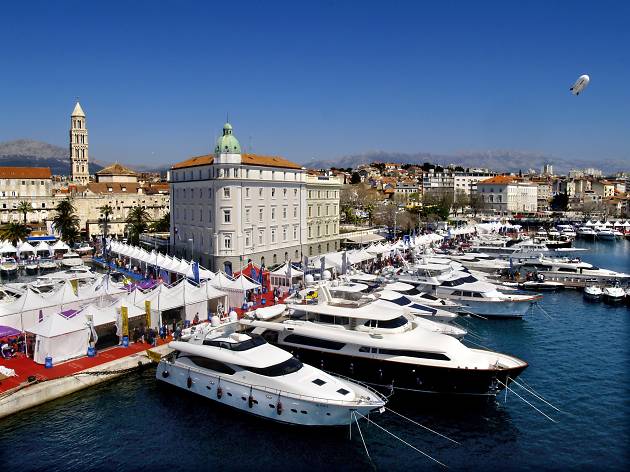 What better way to enjoy the Mediterranean sun than to relax in the historic and beautiful Croatian town of Split. Enter now to win 2 return flights from Zurich to Split with Germania.