The best high-altitude hotels for a Swiss summer staycation
Find a heavenly hideaway at the summit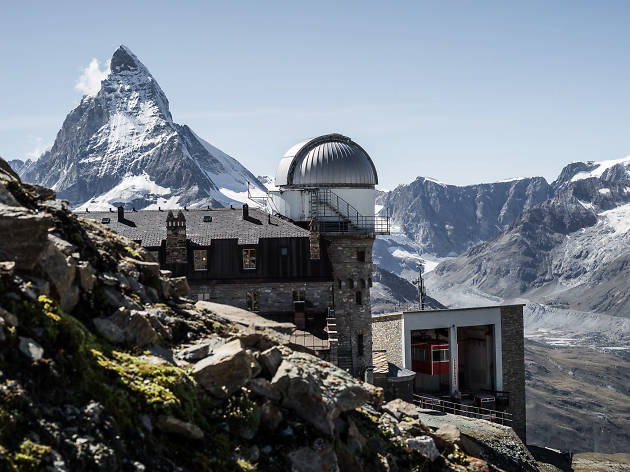 Let's face it: life looks better from way up high, which is why you need to check out these incredible high-altitude hotels, all weighing in at more than 2,000 metres above sea level. Selected by Time Out and Switzerland Tourism, these venues provide the perfect opportunity to put your head firmly in the clouds for a bit and relax in sky-high style.
What this means is that there's no need to mess around with troublesome flights and expensive trips abroad, as you've got all the mind-blowing views and locations right here. Here are the very best of these 'summit hotels' from around Switzerland – ready yourself for a high-altitude staycation. For more sublime summit stays, visit www.myswitzerland.com/en-ch/best-of-swiss-hotels/summit-hotels.html.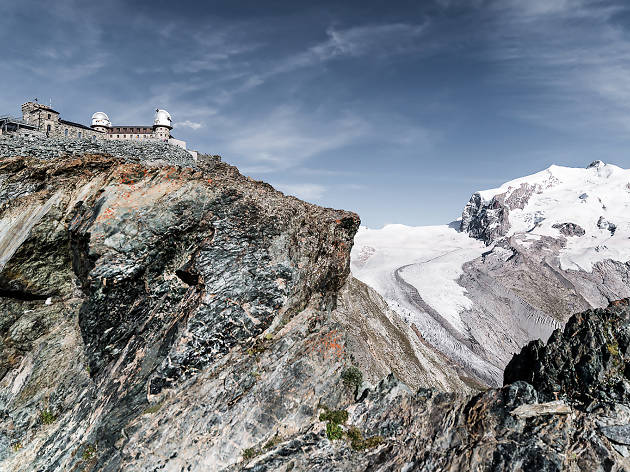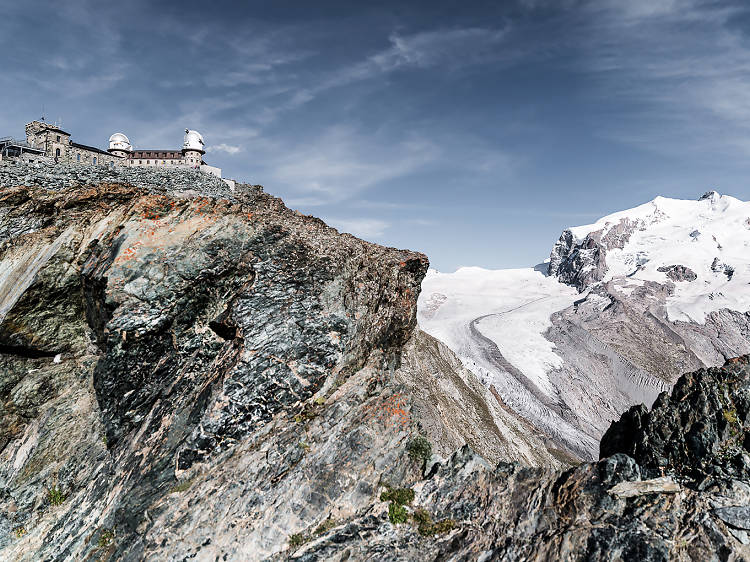 GaudenzDanuser.com
3100 Kulmhotel Gornergrat Zermatt
Set at a mighty 3,100 metres above sea level, the highest hotel in Switzerland offers some truly stunning views of the surrounding mountains, including the big guns – Matterhorn and Mont Blanc. Unsurprisingly, the sunrises and sunsets are life-affirming, and the hotel is also perfect for stargazing. High-altitude bliss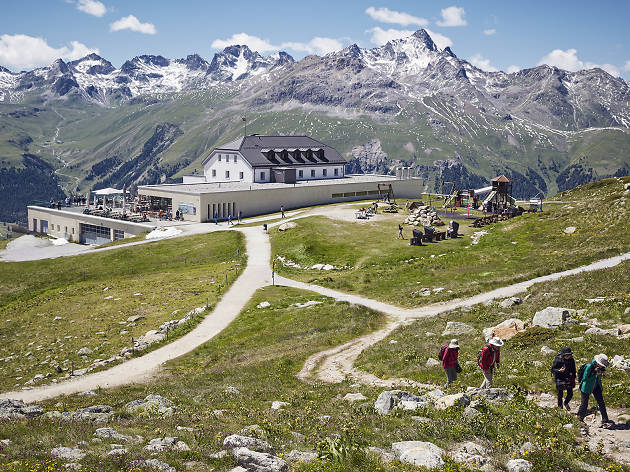 Mo Garhammer
Romantik Hotel Muottas Muragl
This smart hotel doesn't just stand tall when it comes to altitude – it also stands above the rest when it comes to sustainability, being the first 'Plusenergie' hotel in the Alps, meaning that it produces more energy than it uses. Ponder that while you're gazing out at the incredible views of the Engadine valley.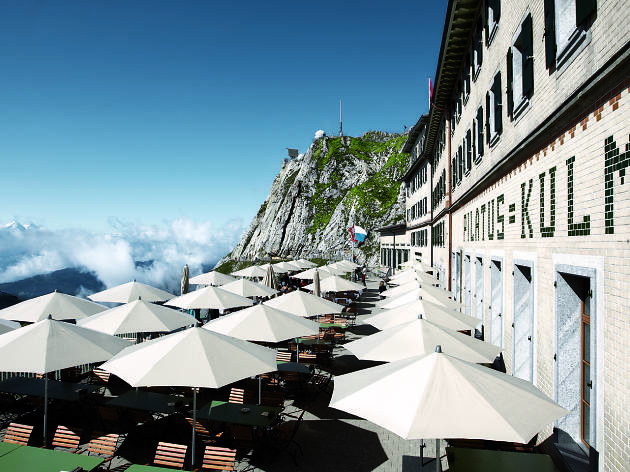 Armin Graessl
Get historic with your high life (2,132 metres high, to be precise) at this spectacular hotel in the Pilatus mountains, built in 1890. To fully enjoy the setting, take a dip in the outdoor pool, which offers 360-degree panoramic views of the scenery.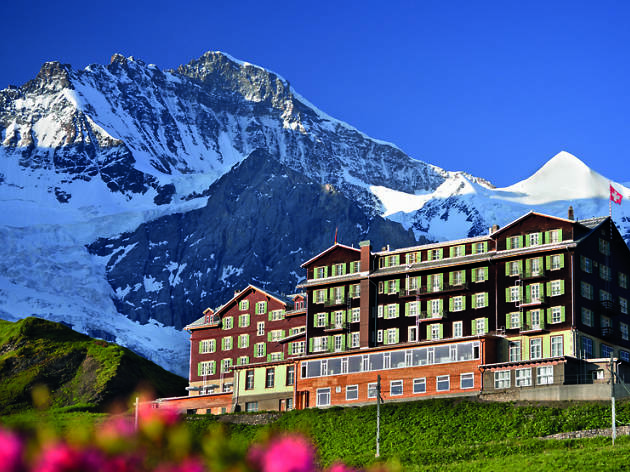 Sabrina Rothe
Feast on views of the 'real' Switzerland at this charming hotel, which lies in the Kleine Scheidegg mountain pass amid ridiculously picturesque scenery: rolling green pastures, winding valleys, towering Alpine mountains – you get the picture. So incredible is the setting, in fact, that the hotel location has been featured in a string of films, including 'The Eiger Sanction' with Clint Eastwood and 'Downhill Racer' with Robert Redford.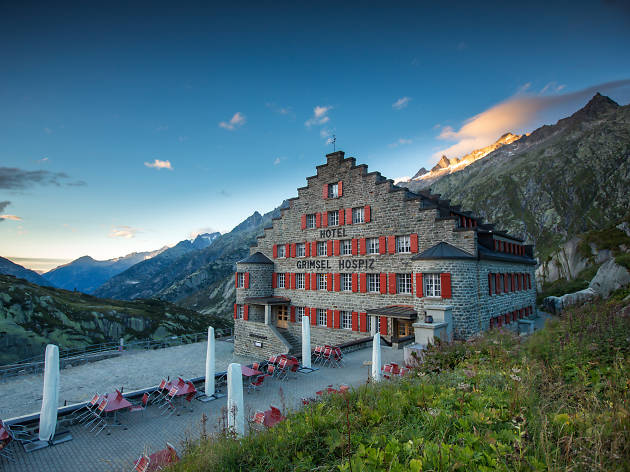 David Birri
Grimsel Hospiz – Historical Alpinhotel
Okay, so this striking hotel actually comes in at just under 2,000m above sea level (1,908m), but you really won't mind once you see it. The first official guesthouse in Switzerland was built on this same site (references to it date back to 1142) and Grimsel retains a historical feel, alongside plenty of modern comforts, such as a well-stocked wine cellar. Due to its remote and beautiful location, this is one staycation hideaway you won't want to come back from.
More high-altitude hotels with attitude
Looking for more superb summit hotels? Switzerland Tourism has got you covered.
Our guide to Swiss staycation hotels
Switzerland is awesome, so why not soak it up by sticking around for the weekend?