The best hotels with outdoor pools for a Swiss summer staycation
Submerge then soak up some of the finest views in Switzerland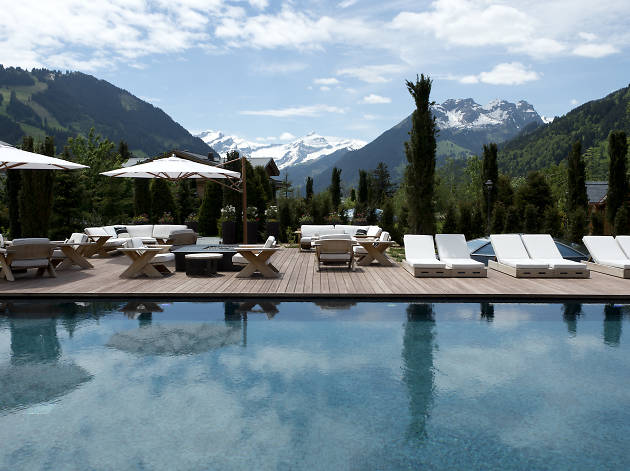 It's just not a proper holiday unless there's a pool, and there are no finer pools than the ones attached to these stunning Swiss hotels, selected by Time Out and Switzerland Tourism. Why? Because these pools are alfresco and offer jaw-dropping panoramic views of the surrounding landscape, which – if you hadn't already guessed – is equally jaw-dropping. Get comfy in that water, because you won't be getting out anytime soon.
Aside from the picture-perfect pools, each hotel also offers first-class facilities, such as great restaurants and bars, fitness and wellbeing programmes, and much more – because try as you might, you can't spend the whole holiday in the pool. Or can you...?
So, forget about expensive flights to faraway lands and settle in for the ultimate Swiss staycation this summer. For more hotels with incredible outdoor pools, visit www.myswitzerland.com/en-ch/outdoor-pools-with-panoramic-views.html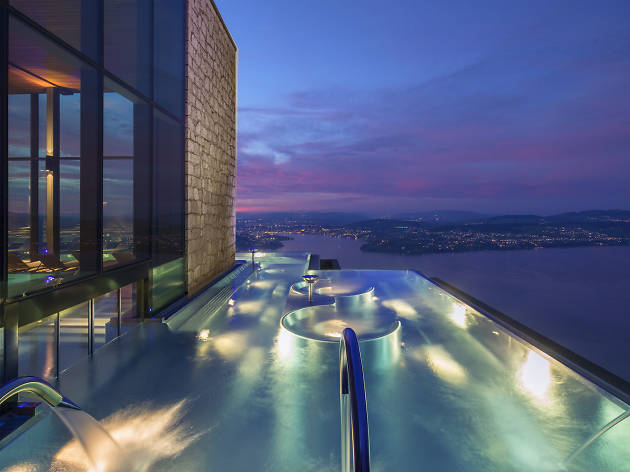 Bürgenstock Hotel & Alpine Spa
Gaze down on Lake Lucerne in all its glory from the infinity pool at this super-stylish five-star resort. When you finally drag yourself out of the pool (it'll be difficult, since the water is kept at a toasty 35°C), there's an Alpine spa, private golf course and driving range, top-notch restaurant and even an on-site cinema to take advantage of.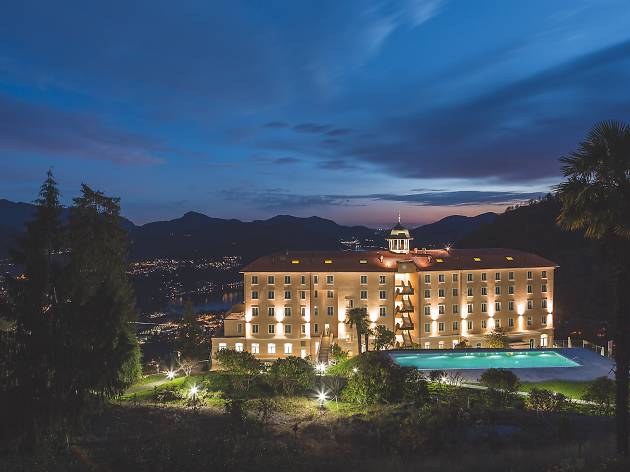 M.Danesin
Kurhaus Cademario Hotel & Spa
One outdoor pool not enough for you? Try two at Kurhaus, which specialises in wellbeing experiences of all shapes and sizes. Both are part of the venue's extensive DOT.Spa, with the outdoor 'Adventure pool' offering amazing views of Lake Lugano, 850 metres below (it's also connected to an indoor pool via a hot tub and hydromassage benches), and the heated 'Sports pool' set in the hotel's beautiful lawned garden, which stretches into three hectares of parkland.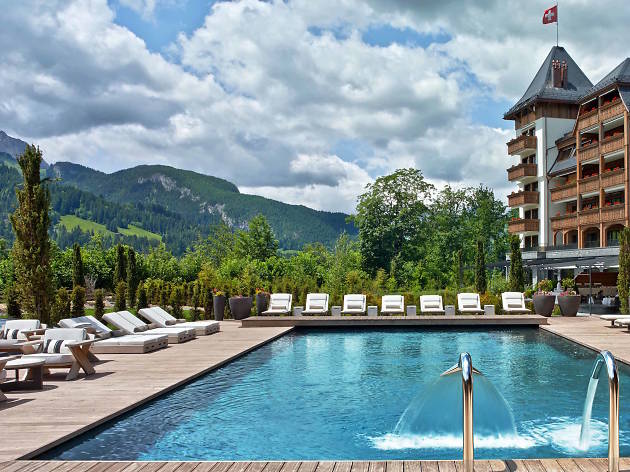 Enjoy a doubly blissful view at Alpina Gstaad. As well as being surrounded by beautiful Alpine mountains, the heated outdoor pool is set in luscious grounds designed by acclaimed 'garden architect' Jean Mus. After a long, luxurious lounge in the pool, go get gastronomic at the hotel's two main restaurants, Sommet and Megu. Both are Michelin-starred and have racked up over 30 Gault Millau points between them. Yum.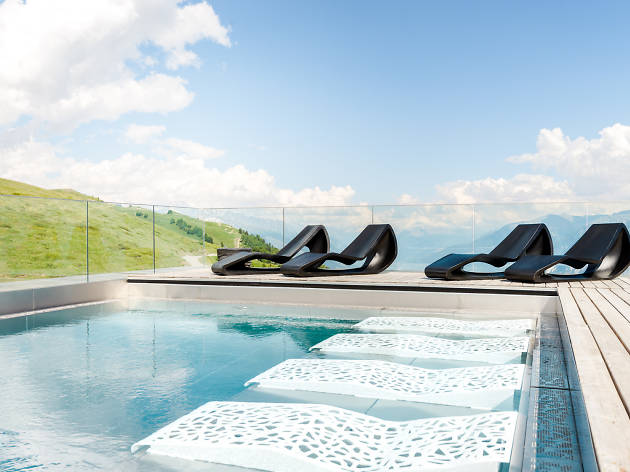 How about an outdoor pool you can enjoy in the depths of winter as well as summer? That's what you'll find at Chetzeron, a former cable car station transformed into a modern eco-residence. The alfresco pool is heated year-round and offers panoramic views across the Rhône Valley, which looks just as impressive covered by snow as it does illuminated by sun. Solar energy and pellet heating demonstrate the hotel's sustainability credentials, and the remote (and car-free) location means you can well and truly relax – or take advantage of the mountaineering, biking and yoga opportunities.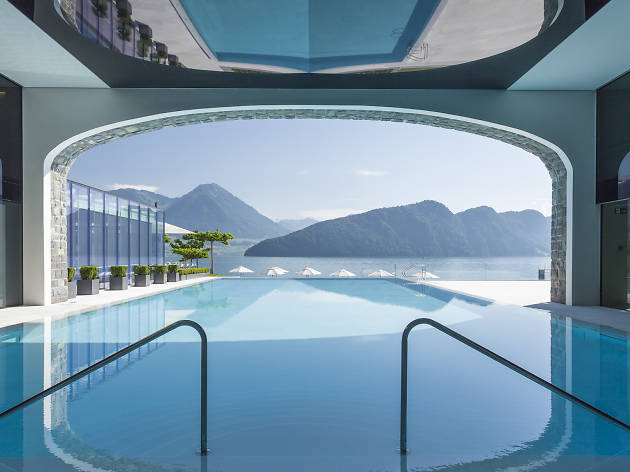 Klaus Lorke
Without camping out on a jetty, you really couldn't stay any closer to Lake Lucerne than the five-star Vitznau, set on its very shores. A heated outdoor infinity pool even gives the impression that you're swimming in the lake while offering magnificent views, or you could just take a chartered boat out on Vitznau's private lake patch. Back at the hotel, there are grandiose rooms on offer if you feel like splurging, plus a restaurant with two Michelin stars and alfresco dining. Remember, you deserve all this.
More amazing outdoor pools
Dip in to Switzerland Tourism's extensive range of hotels with outdoor pools.
Our guide to Swiss staycation hotels
Switzerland is awesome, so why not soak it up by sticking around for the weekend?