Discover the best of Switzerland this autumn with our ultimate bucket list
From vineyard strolls to truffle tasting, Switzerland boasts no shortage of irresistible autumn activities
There's a whole world of experiences out there for anyone wanting to complile their ultimate bucket list, and here in Switzerland we have a long list of treats on offer. What you'll find below is a carefully curated collection of bucket list experiences that you can find here in this wonderful nation of ours this autumn... try working through them all for a lifetime of unforgettable experiences.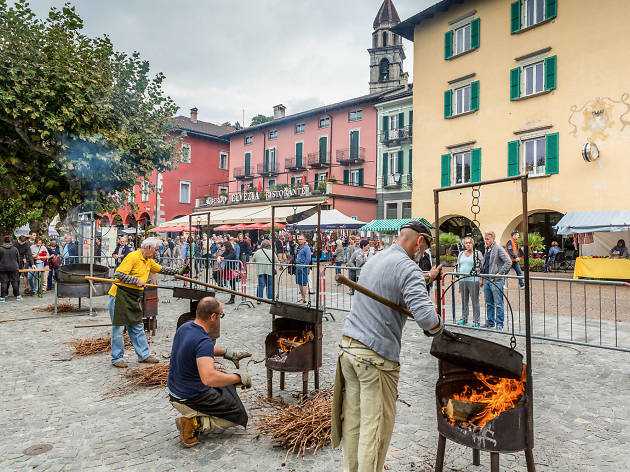 Jan Geerk
Chow down at a chestnut festival
Chestnuts are not only delicious roasted, but also in pasta, cakes and bread. Sample autumnal specialities alongside local wine and cheese at the Sagra della castagna Brusio (14 October) in Poschiavo.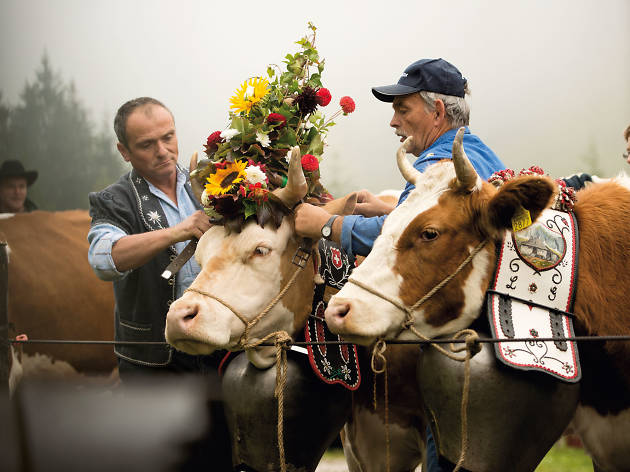 Gian Marco Castelberg & Maurice
Make floral adornments for cows, weave on a loom, play the traditional Swiss sport of Hornussen and try out Alpine cookery at AlpKultur Days Lenk (6-20 October), a festival dedicated to folklore and customs.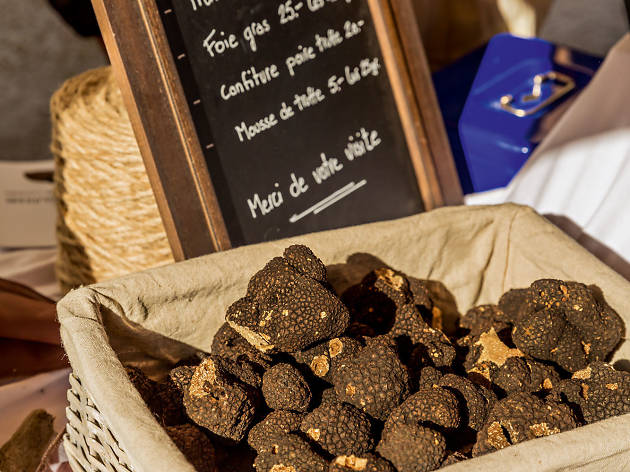 Jan Geerk
Munch truffles in a horse-drawn carriage
Guzzle the taste of autumn with truffles - don't miss the Truffle Market in Bonvillars (27 Oct), featuring growers, chefs and several kilos of truffles. For the ultimate experience, enjoy a cheese fondue with fresh truffle as you roll through the region in a carriage. Or check out the Truffle Market in Murten for yet more fondue fun (17-18 Nov).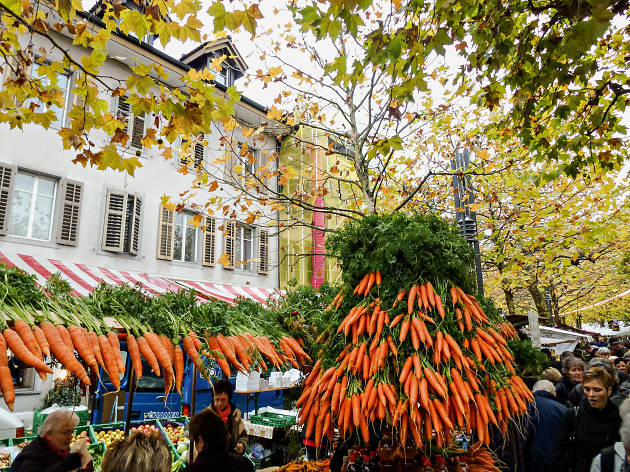 Eat your vitamins at a carrot market
Aarau transforms into the Swiss carrot capital on the first Wednesday of every November, when 140 vendors descend on its Carrot Market (7 Nov) to showcase all things root veg – from sculptures to pasta.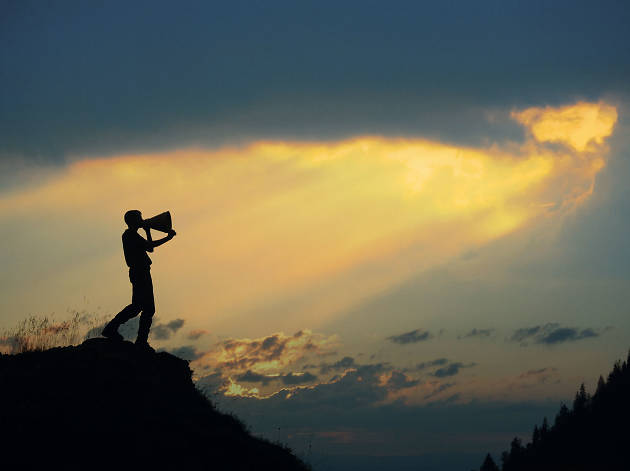 Christian Perret
Ride the railway to the top of Zurich's Uetliberg mountain, then walk the Panorama Trail, high above the lake and through dewy meadows and golden forest, to Restaurant Felsenegg. Once there, reward yourself with hearty Capuns.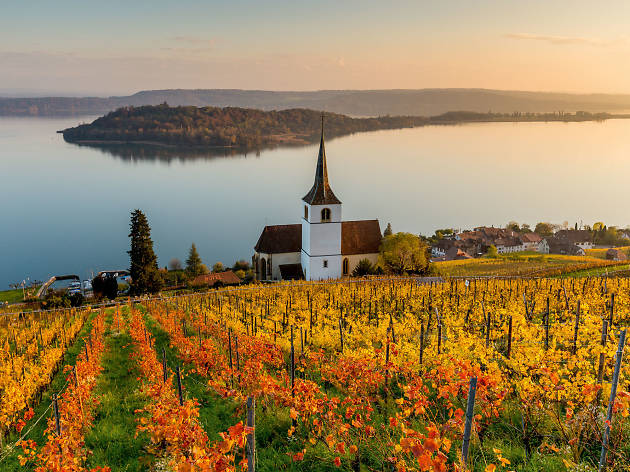 Watch winegrowers at work
Vineyards are never prettier than in the autumn. To see for yourself, take the four-hour Vineyard trail around Lake Biel, where you'll be able to see winegrowers at work, enjoy views of the Alps and re-energise with a helping of roasted chestnuts at glorious La Neuveville.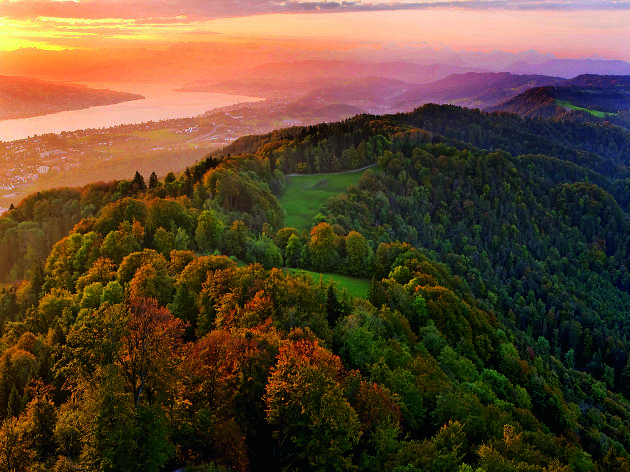 Snap a postcard pretty view
From the top of the Grindelwald-First cableway, it's an easy walk for a huge reward at Lake Bachalp, where the snow-topped Jungfrau Massif frames the glistening water and a delicious palette of autumn colours. A classic photo opp!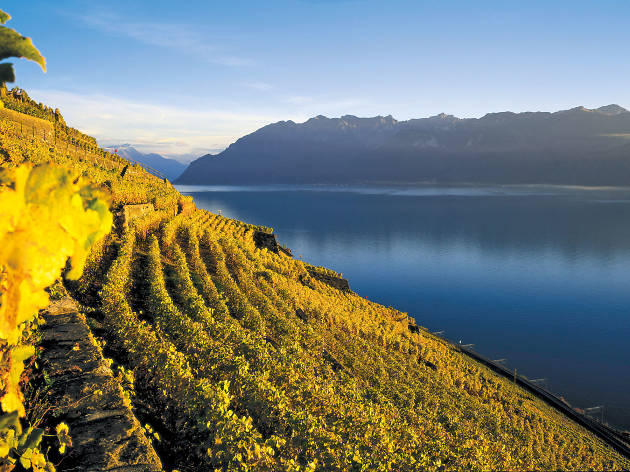 Stephan Engler
Do like a bon vivant on the Swiss Wine Route, which crosses the Unesco-listed terraced vineyards in Lavaux. Whether you go on foot or aboard the Lavaux Express, you'll find plenty of wineries on the way.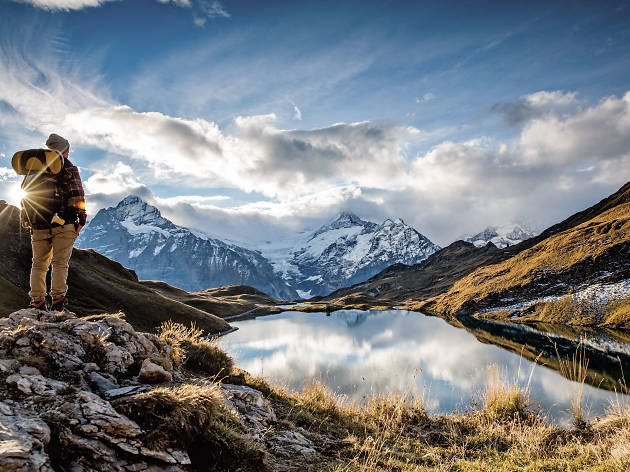 david birri
Scale central Switzerland
Marvel at the glory of central Switzerland in its autumn cloak from the top of the Brisen, which boasts unparalleled 360° views. The Ridge Hike to get there isn't bad either, featuring fields of rubble and alpine pastures.
More autumn adventures
Famed for its Unesco-protected Abbey District and textiles beloved by the biggest names in fashion, the Swiss city has much more to enjoy on a weekend break, from fab hiking trails to a vibrant bar scene. Find out the essential highlights here.