Take a new afternoon ride on the Glacier Express
Board a post-lunch departure this summer and enjoy one of the world's greatest train journeys at its most spectacular
1/5
The Glacier Express runs between Zermatt and St Moritz and Davos
2/5
Crossing the Landwasser Viaduct
3/5
Lochmatter Bernhard
4/5
David Hannes Bumann
5/5
Winding its way through 291km of stunning peaks and plunging gorges between Zermatt and the resorts of St Moritz and Davos, the luxurious Glacier Express is one of the world's great railway journeys.
And this summer, for the first time, you can experience the almost 90-year-old route at its most spectacular as it begins new afternoon connections from Brig to St Moritz and Chur to Zermatt.
Not only do the post-lunch departures give you the chance to squeeze in a morning activity such as a Zurich, Lucerne or Bern shopping trip before you join the Glacier Express, but they also mean you're aboard as the sun dips below the horizon, allowing you to take in the amazing scenery through the train's huge panoramic windows at the time photographers call 'magic hour', when the soaring summits are bathed in the beautiful 'alpenglow' of twilight.
As you marvel at the sights outside, you'll be no less impressed by the pampering on offer inside. Aboard the Glacier Express you'll be served a dinner of freshly prepared select regional products direct to your seat, perfectly matched with wines from Graubünden and Valais.
Afterwards, have your meal rounded off in style as one of the serving staff skilfully pours you a digestif of grappa or kirsch from 60cm while the train is in motion.
A spectacular end to a spectacular journey that will leave you wined, dined, relaxed and with a collection of unforgettable memories.
For more information about the Glacier Express's new afternoon departures and to book a package, visit www.glacierexpress.ch.
Lochmatter Bernhard
Get a free first-class upgrade on the Glacier Express
Book your overnight package on an afternoon train and enjoy first-class travel and an Älplerteller meal at no extra cost
Reserve an overnight return trip on the afternoon Glacier Express from Chur to Zermatt and soak up amazing alpine sights such as the Rhine Gorge – the 'Grand Canyon of Switzerland' – and the Oberalp Pass in fabulous first-class comfort for free.
You'll also enjoy a meal of salsiz sausage and Graubünden mountain cheese served at your seat and an overnight stay in Zermatt (breakfast included) before making the return trip in second class the following day.
The offer is valid until October 14 2018. For more information, visit www.glacierexpress.ch/afternoontrain.
Discover more great things to do in Switzerland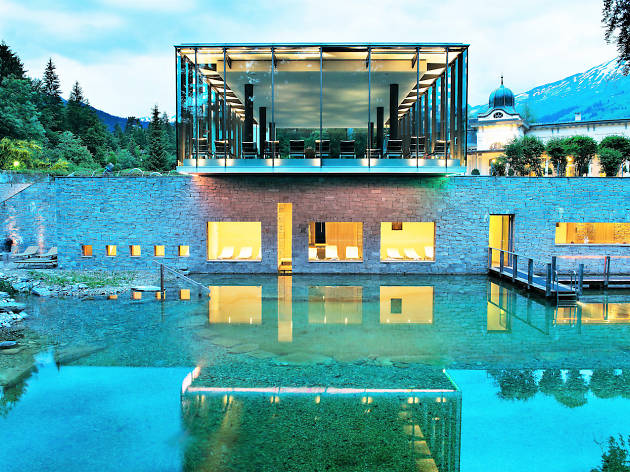 Whatever you're looking for in a holiday, there's a staycation hotel just for you. From lakeside lounging to next-level swimming pools with panoramic views – trust us, we've found it all
More to explore