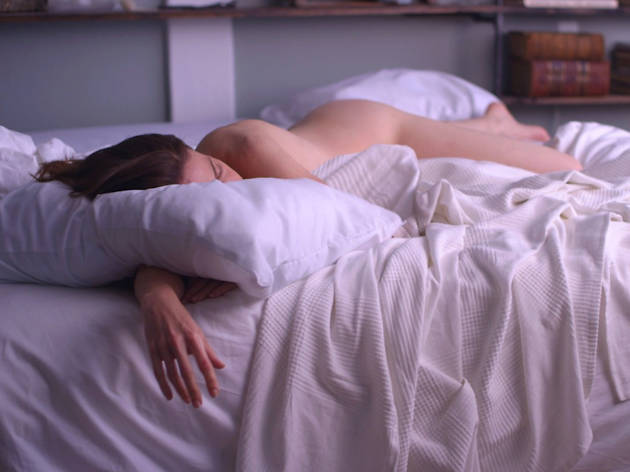 Time Out says
Departing from a career-long catalogue of heroes, Will Smith takes on his most slippery role since Six Degrees of Separation (still his best performance) as real-life brain doctor Bennet Omalu. A proudly accomplished Nigerian-born academic living in something of a prissy fog in blue-collar Pittsburgh, Omalu is content to perform unrushed autopsies, until the cadaver of ex-Steeler Mike Webster is wheeled into his examination room. After months of self-funded study, Omalu concludes that football is a hazardous game, one that needs to be stopped.
The degenerative brain disease that Omalu identified, chronic traumatic encephalopathy (CTE), is a serious matter worthy of attention. Concussion leans hard into its sombreness, and if leaked Sony emails from last year's cyberhack suggested studio skittishness at the possibility of a showdown with the National Football League, that hasn't come to pass onscreen. The movie piles on its damning evidence: slurry linebackers, innocent intramural-playing kids in harm's way and even Luke Wilson as the sport's dead-eyed commissioner– you can't help but laugh at the stunt casting.
Naturally, Omalu's news goes over like a lead blimp in a beaten-down town where the sport is practically a religion: the chief coroner (Albert Brooks) does what he can to protect his alarmed crusader but knows that they're encroaching on sacred ground.Concussion could have used the political backbone of Smith's Ali director Michael Mann; instead, it has Peter Landesman, who steers both lead actor and screenplay away from the sharper edges. A decent, beautiful woman (Gugu Mbatha-Raw) comes to our hero's side, and even though the NFL is shown as being uncaring, there's a deeper story here about racism and post-9/11 America clinging to its Sunday traditions that's barely explored.
Details
Release details
Rated:
M
Release date:
Thursday February 18 2016
Duration:
123 mins
Cast and crew
Director:
Stacie Passon
Cast:
Robin Weigert
Maggie Siff
Johnathan Tchaikovsky
Julie Fain Lawrence

Users say