Going Clear: Scientology and the Prison of Belief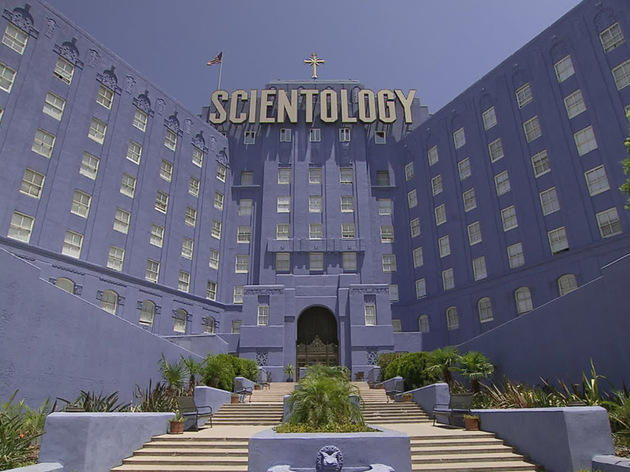 Time Out says
Scientology, the religion founded by L Ron Hubbard in 1952, has taken plenty of heat over the years – much of it merited – from serious news sources as well as South Park. But even though there's little in Alex Gibney's well-organised documentary that qualifies as breaking news, it feels essential for collecting all of these reported malfeasances in one place: a contained, gripping viewing experience that should be mandatory for anyone flirting with signing up. Consider it a supplementary piece of background to be taken in along with the group's already keenly honed package of media outreach.
To the film's credit, Going Clear (based on Lawrence Wright's assiduously researched 2013 book) begins with testimony from former members who speak feelingly of the real-world applications of Hubbard's system, systemic routines that led them to personal clarity and success. Even if ominous music already begins to steer Gibney's exposé in a predictable direction, these people, including Crash director Paul Haggis, don't seem crazy.
But once the sketchy history of Hubbard himself, a disgraced WWII sailor and con man, gets an airing (and it's impossible to watch archival clips and not think of Philip Seymour Hoffman in The Master), there's no recovering any dignity. Members speak of the Hole, a California compound of ant-ridden bunkers where heretics are confined for months or even years. Meanwhile, luckier believers, though cash-strapped, get to wash Tom Cruise's cars.
An even deeper crime involves the organisation's short-circuiting of the IRS and the justice system, forcibly acquiring tax exemption and other protections in 1993. For a group with property assets in the billions, it's a major piece of the puzzle, revealing a critical failing: for a religion with so much to give, why do they do so little for so few?
Details
Release details
Rated:
M
Release date:
Thursday June 18 2015
Duration:
120 mins
Cast and crew
Users say