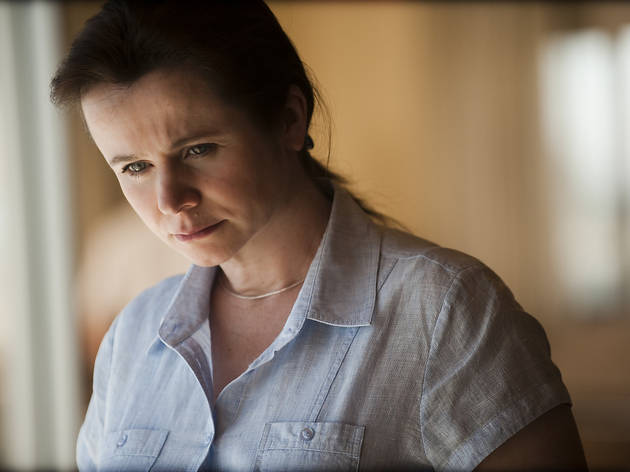 Time Out says
The story of Oranges and Sunshine is one that is likely to have had a direct effect on you or someone you know - it's hard to discuss the Home Children of Australia without someone mentioning that their father or their aunt was a child migrant. The film begins in Britain, where social worker Margaret Humphreys (Emily Watson) slowly uncovers evidence that hundreds of thousands of children in the care of the state were relocated to Australia, often into the care of institutions where they were used as labour and subjected to child abuse. As Humphreys uncovers more and more cases of these now-adult people who have no idea who their families are, she is drawn deeper into their lives and finds herself drawn further apart from her own family.
Apart from the remarkable story that this covers, the acting is the most impressive aspect of the film. Watson is remarkable, demonstrating a great strength of will that walks hand in hand with a very real sense of vulnerability. The entire film lives on the strength of her portrayal, and it's a testament not only to the acting but the script and direction that we get such a great sense of who she is and why she is willing to go to such lengths to look after so many complete strangers.
Hugo Weaving has a much smaller role but is no less noteworthy. He wears an expression of such noble, weathered grief throughout the film that you almost want to burst into tears just looking at him. David Wenham plays a more multidimensional character - something of a scoundrel, but still a man who just wants to know who he is.
In a way, the end of the film acknowledges the limitations that the true facts of the case impose on it - there can be no happy ending, no cathartic moment that suddenly makes everything make sense. For this reason, Oranges and Sunshine occasionally feels like a made-for-TV movie.
However this is a minor complaint about a very powerful and moving film. It's very refreshing to see Australia so well shot on the big screen and very satisfying to see such an appropriate collaboration between Australian and British filmmakers turn out so well. It's a sad film, but an important one.
Details
Release details
Rated:
M
Release date:
Thursday June 9 2011
Duration:
105 mins
Cast and crew
Director:
Jim Loach
Screenwriter:
Rona Munro
Cast:
Hugo Weaving
David Wenham
Emily Watson

Users say