Snow Flower and the Secret Fan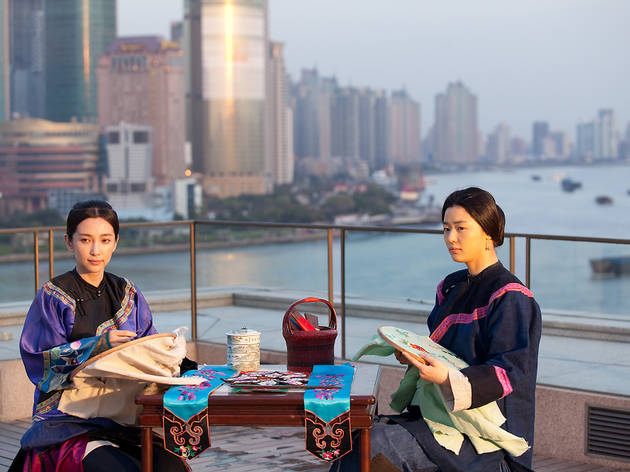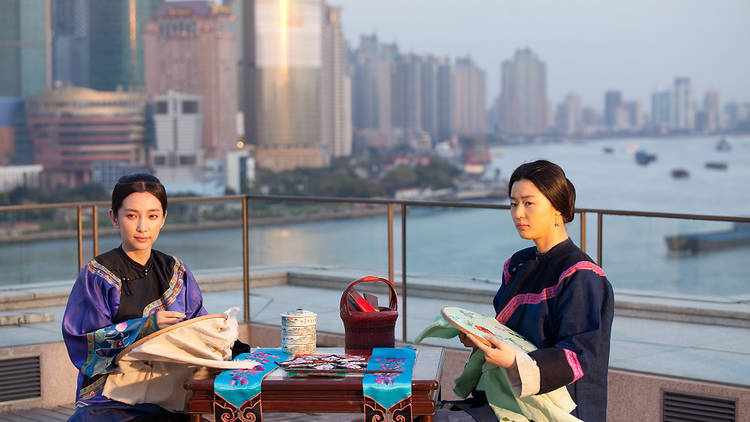 Time Out says
Staying to read the credits has been known to pay off. Sometimes they reveal useless but fun pieces of trivia; other times, they help explain something about the movie itself that was bothering you. Such is the case with Snow Flower and the Secret Fan, the latest by director Wayne Wang (The Joy Luck Club). In modern-day Shanghai, Nina (Bing Bing Li) learns that her laotong or sworn best friend is in a coma, six months after they last spoke. Among Sophia's belongings she finds the manuscript of a novel she had been working on, based on the story of Sophia's ancestress Snow Flower and her laotong, Lily, who were separated by their respective marriages but maintained their friendship through notes written on paper fans. As Nina tries to understand her estranged friend, their story unfurls in parallel with that of the 19th century women, played by the same actresses (Li as Lily/Nina and Gianna Jun as Snow Flower/Sophia).
So far, so straightforward, but Snow Flower contains some confounding flaws; making sense of those is where the credits come in handy. For example, no fewer than three screenwriters, not including the author of the original book, were involved in writing the script. That's a lot of cooks, so perhaps it's no wonder that the resulting broth is overdone in some ways and underdone in others. Some crucial pieces of exposition are missing; when and why did the Snow Flower and Lily begin to communicate using the fan? What is nu shu, which is casually mentioned once or twice to the bewilderment of anyone who hasn't studied Chinese languages? The laotong tradition on the other hand is explained in the form of a seemingly unprovoked information dump. It's as though the writers couldn't agree among themselves what would be obvious to the audience and what needed to be explained – or for that matter, who the audience would be.
The Chinese–American production has the actors speaking a strange hybrid of English and Mandarin, often switching from one to the other midstream. With the exception of Hugh Jackman, none of the actors seem completely confident in English, which visibly affects their ability to emote when speaking it. While it's par for the course to blame the Murdoch family for everything right now, it does seem worth mentioning that Wendi Deng Murdoch, wife of Rupert and nemesis of cream-pie throwing comedians, held the top producer spot on Snow Flower, and that Rupert himself is rumoured to have intervened to secure its release. Perhaps the linguistic muddle arose from an attempt by those powerful backers to increase its multiplex appeal; there seems no other reason to make the actors stretch themselves so uncomfortably to the detriment of the material.
Snow Flower and the Secret Fan is by no means a bad movie; it's prettily filmed, filled with historical interest and in its best moments depicts female friendship as both romantic and deeply complicated. It's simply a confused one, whose creators don't appear to have been in agreement whether they were making an American or a Chinese movie, an epic or a quiet domestic drama.
Details
Release details
Rated:
M
Release date:
Thursday September 15 2011
Duration:
104 mins
Cast and crew
Director:
Wayne Wang
Cast:
Li Bingbing
Gianna Jun
Vivian Wu

Users say