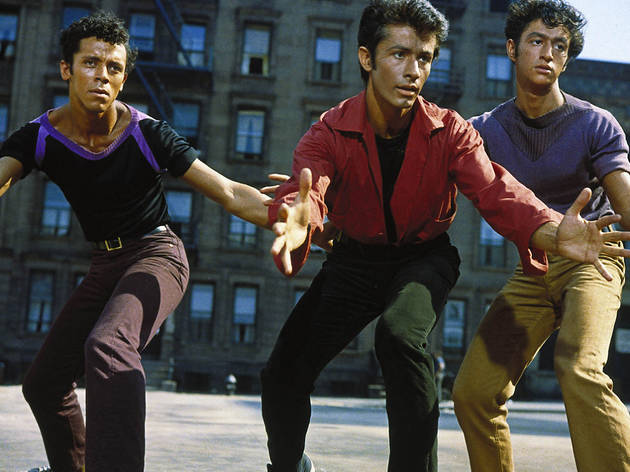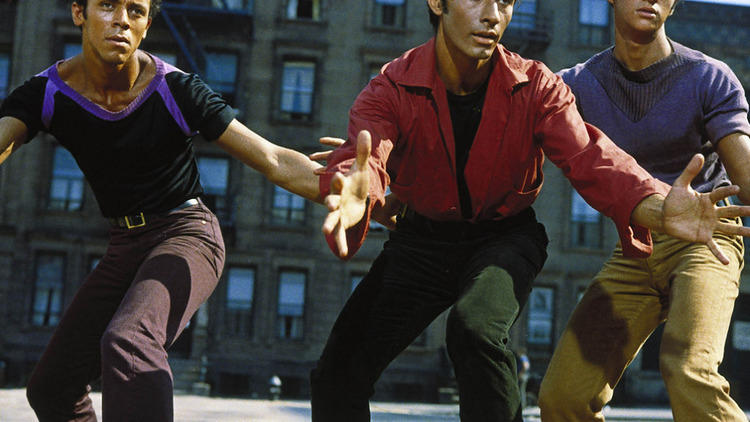 Time Out says
This beautifully restored fiftieth anniversary version of 'West Side Story' is being re-released ahead of the BFI's major survey of the Hollywood musical this autumn. Re-heating 'Romeo and Juliet' in the distressed, red-brick pressure cooker of late-'50s New York City, cine-chameleon Robert Wise and choreographer Jerome Robbins made a fine fist of transplanting the Leonard Bernstein/Stephen Sondheim Broadway behemoth to the screen. Set in a world populated by finger-clicking, stoop-dwelling greasers, a senseless turf war between rival gangs, the Sharks and the Jets, complicates a star-crossed romance between Maria (Natalie Wood) and Tony (Richard Beymer).
The sins of the father take a back seat to race and gender tensions, as this version examines the notion of dangerously overzealous family pride via the internal dynamics of roving street gangs. A mercurial opening salvo delivers ominous aerial shots of the NYC skyline that are worthy of Antonioni. The camera then dips down on to a basketball court and introduces a beef between Russ Tamblyn's charismatic Riff and George Chakiris's highfalutin Bernardo (replete with dodgy Shinola suntan).
Although it's impossible to fault the euphoric dance sequences and ultra-melodic tunes, the dramatic scenes linking the big numbers all fall flat and the illicit affair at the film's core remains fatally underdeveloped until its fudged finale. Special mention, though, should go to Boris Leven's neo-expressionist production design and Daniel L Fapp's forceful cinematography: the crooked angles, pointed shadows and great swashes of red all heighten the mood of rabid fury.
Details
Release details
Cast and crew
Director:
Robert Wise, Jerome Robbins
Screenwriter:
Ernest Lehman
Cast:
Natalie Wood
Richard Beymer
George Chakiris
Rita Moreno
Russ Tamblyn
Tucker Smith
Simon Oakland

Users say