Canberra Balloon Spectacular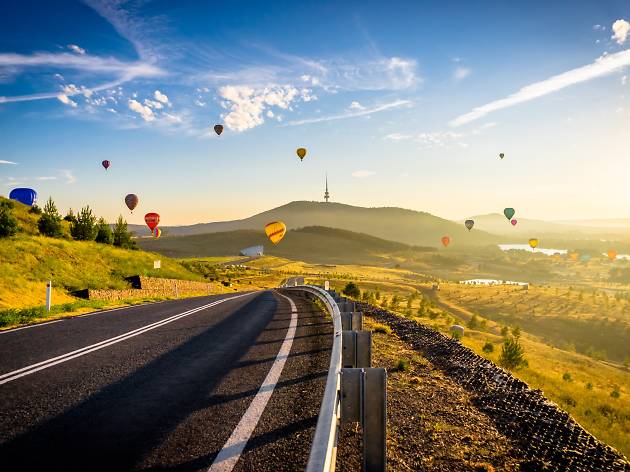 Witness Canberra's skies fill up with hot air balloons in this exhilarating annual event
One of the best and longest running hot air balloon events in the world, the Canberra Balloon Spectacular sees the skies of our capital populated with dazzling hot air balloons.
For nine days in March, hot air balloon pilots take to Canberra's skies offering picturesque flights over the city's attractions – a guaranteed Instagram win.
The experience is a flurry of colour, sound and movement, with balloons from across the globe on show throughout the festival. Attendees can catch this spectacular early morning sight then enjoy a hot breakfast near Old Parliament House.
The day works as follows: from 6.15am each day, pilots begin laying out and inflating their balloons on the lawns near Old Parliament House. By 7am they have launched and are high in the sky – you'll get the best view (and pictures) around then.