The 12 best things to do in Taiwan
Find out why this oasis is one of the most underrated holiday destinations in Asia with the best things to do in Taiwan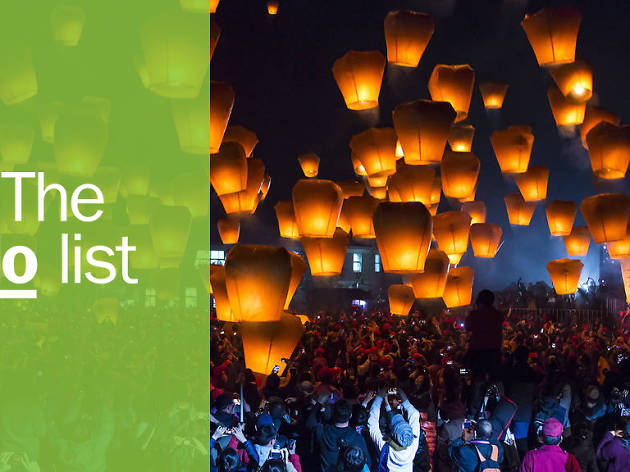 There's a surprisingly diverse mix of amazing things to do in Taiwan. This laidback, mountainous island state – which is either a sovereign nation or a Chinese province, depending on who you ask – has a unique cultural identity that's a mix of Indigenous, Chinese, and Japanese. Regional travellers have long been drawn to Taiwan, and for good reason. Its exquisite natural beauty, rich food culture and warm hospitality make Taiwan one of the best holiday destinations in Asia, and yet it remains inexplicably overlooked by international tourists. No more of that, we say. Read on for our recommendations on the best things to do in Taiwan, from street food markets to nature walks and spooky ghost towns.
Done something on this list and loved it? Share it with the hashtag #TimeOutDoList and tag @TimeOutEverywhere.
Find out more about how Time Out selects the very best things to do all over the world.
The 12 best things to do in Taiwan
1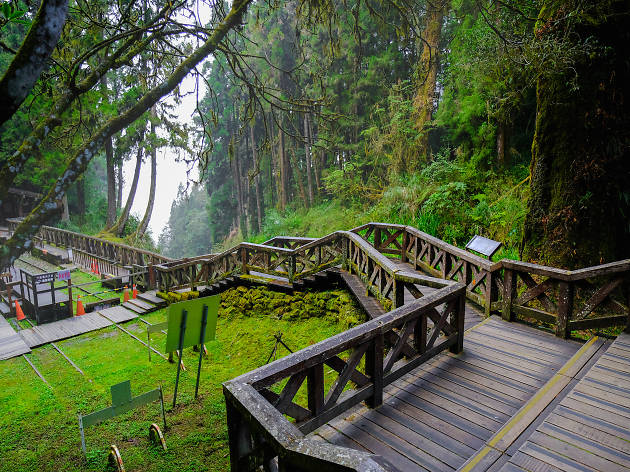 Photograph: Alishan National Scenic Area
Alishan National Scenic Area
Where is it? Chiayi Country
What is it? This stunning nature reserve is considered one of Taiwan's major landmarks. It spans a whopping 415 square kilometres and contains mountains, villages, forests, tea plantations, waterfalls, hiking trails and even a forest railway.
Why go? To marvel at the beauty of it all. There's so much to do: walk through a bamboo grove, visit Taiwan's highest temple, and take the forest railway to see the sun rise over a sea of clouds.
2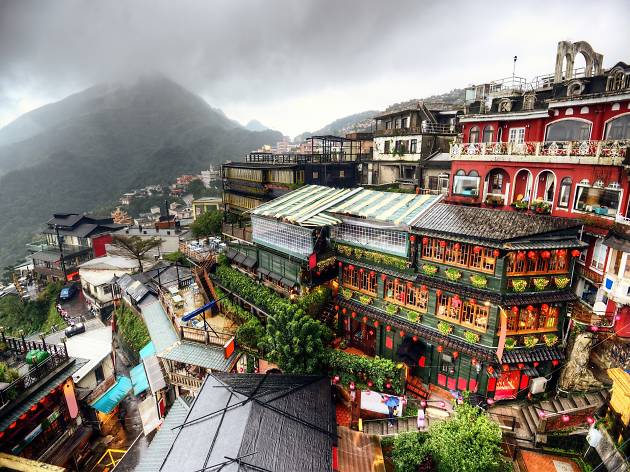 Photograph: Shutterstock
Where is it? Ruifang District
What is it? A picturesque former mining town located on a mountainside just outside Taipei. Jiufen's popularity has skyrocketed in recent years due to its resemblance to the town in the classic animated film 'Spirited Away' (for the record, director Hayao Miyazaki denies any connection).
Why go? With its steep cobblestone streets and lantern-lit shops, visiting Jiufen feels like stepping into a fantasy, or at least long-forgotten history. Once you're done snapping photos, grab a ride to the neighbouring Shifen, where you can release a wish lantern.
3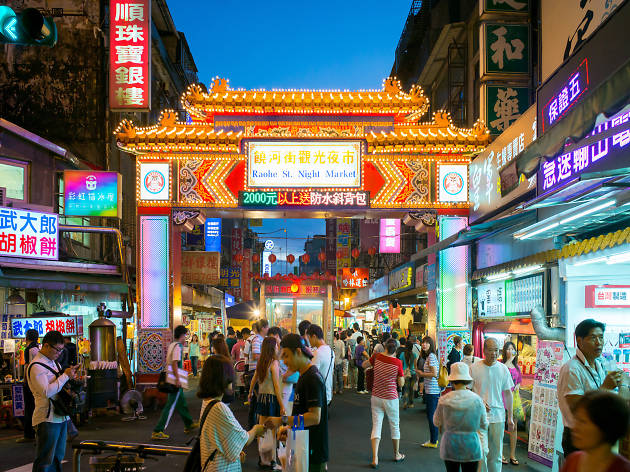 Photograph: Shutterstock
Where is it? Taipei
What is it? Night markets are integral to Taiwanese culture, and Raohe is one of the biggest and best ones in Taipei. While it's almost as popular as the perennially packed Shilin Market, Raohe's got the upper hand in terms of convenience and walkability.
Why go? You could pick up some knickknacks, but the real draw here is the street food. Try beef noodles, pork pepper buns, grilled squid, and stinky tofu – and wash it all down with bubble tea. You're in Taiwan, after all.
4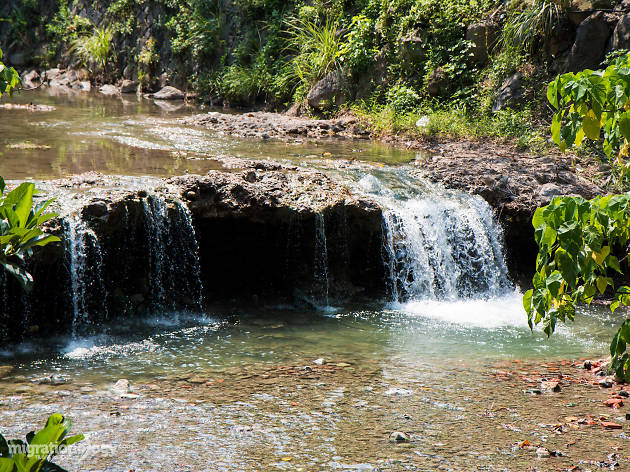 Beitou Hot Springs
Where is it? Taipei
What is it? Taiwan's naturally occurring springs (and decades of Japanese rule) have resulted in hot spring soaks becoming a national pastime. Some advocates even believe the mineral-rich waters can improve bathers' health.
Why go? Because there's nothing more relaxing than soaking in a scenic hot spring. If you're in Taipei, the most convenient place for a schvitz is Beitou, a district famed for its sulfuric springs. Bonus: unlike in Japan, tattooed bathers are welcome in Taiwan.
5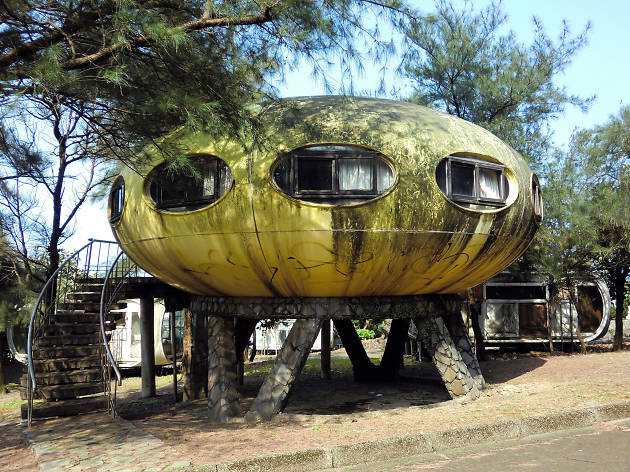 Photograph: Shutterstock
Where is it? Wanli District
What is it? A derelict ghost (or should that be alien?) village in Taiwan's northeastern Wanli District, which was once meant to be an exclusive holiday resort with futuristic pod homes. Most occupants abandoned the village in the '80s, leaving the site to fall into disrepair.
Why go? The pods – which were designed in the '60s – are retro and futuristic at the same time, and the village itself feels like a mid-century vision of a post-apocalyptic world. It's unique, photogenic, and eerily beautiful.
6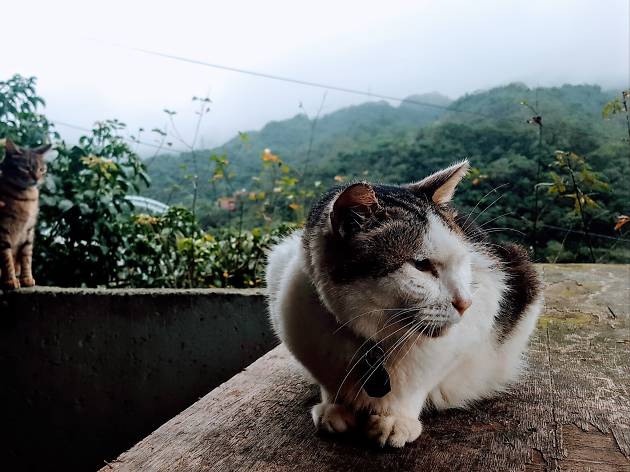 Photograph: Houtong Cat Village
Where is it? Ruifang District
What is it? Once a prosperous mining town, Houtong seemed doomed to be forgotten until a local photographer's blog about the sizable stray cat population put it on the map as Taiwan's premier feline attraction.
Why go? It's a step up from regular cat cafés, but not as intense as Japan's cat island. On top of the cat souvenirs, cat-shaped snacks, and literally hundreds of free-roaming cats, there's also a surprisingly interesting mining museum.
7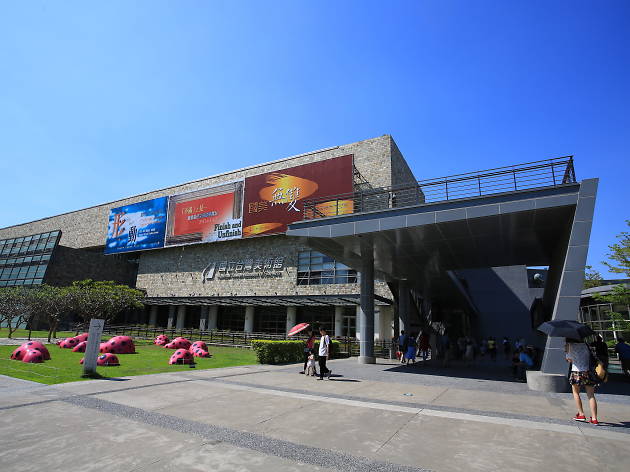 Photograph: Shutterstock
National Taiwan Museum of Fine Arts
Where is it? Taichung City
What is it? If you've already checked out the Chinese artefacts at the National Palace Museum, head to the fine arts museum in Taichung for something a little more avant-garde. It's huge, well-curated, and free: what's not to like?
Why go? There's an extensive permanent collection of modern Taiwanese art spanning over 16 galleries – plus regular thought-provoking temporary exhibits. Don't miss the outdoor sculpture garden.
8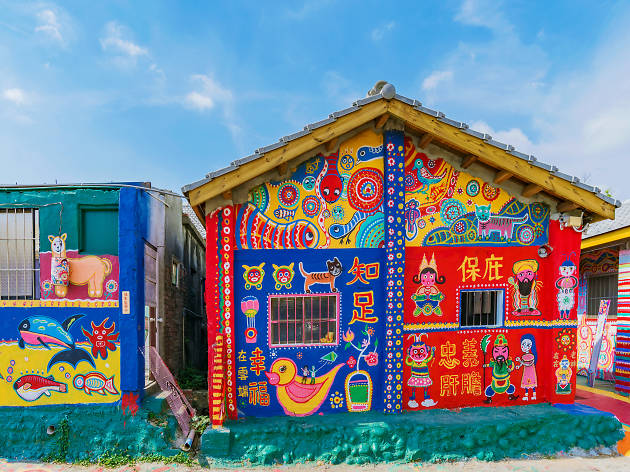 Photograph: Shutterstock
Where is it? Taichung City
What is it? This former veteran's settlement was single-handedly saved from demolition by its last resident, Huang Yung-fu (AKA 'Rainbow Grandpa') who covered every surface in sight with colourful paintings. It's now a government-protected cultural area and draws hundreds of tourists every day.
Why go? To admire Huang's many, many paintings up close. It's impossible to be in a bad mood after visiting Rainbow Grandpa and his amazing technicolour village.
9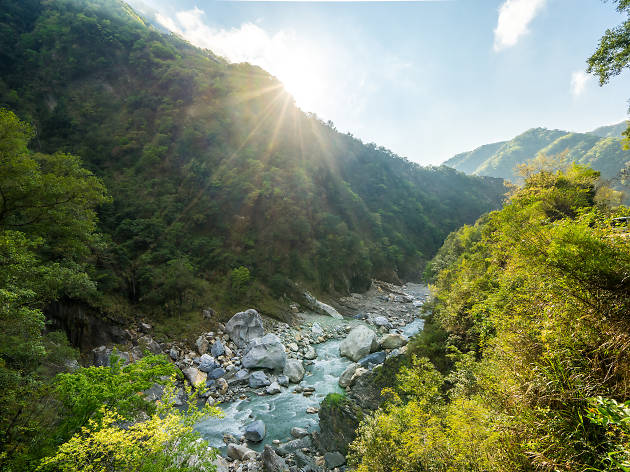 Photograph: Shutterstock
Where is it? Hualien County
What is it? A sprawling, rugged national park stretching over Hualien, Nantou, and Taichung named after a 19km canyon carved by the Liwu River. Famed for its beautiful vistas, hiking trails, and marble cliffs, Taroko is considered to be a national treasure.
Why go? It's full of natural wonders which can be explored on any of the scenic hiking trails. The terrain is also dotted with temples and shrines, the most famous one being the Eternal Spring Shrine, which is perched atop a waterfall.
10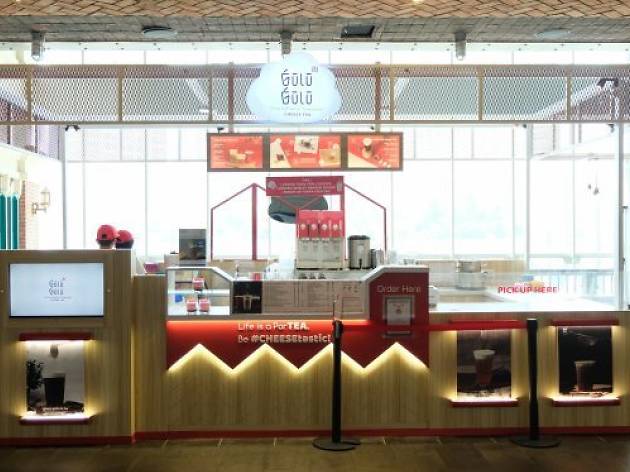 Where is it? Taichung City
What is it? Gulu Gulu is an inviting, cosy space in Taichung that's part restaurant, part live music venue, and all charm. The owner, a singer-songwriter from the Indigenous Paiwan tribe, pays tribute to his heritage in the décor, music, and cuisine.
Why go? It's like hanging out in a friend's dining room – especially once the owner whips out his guitar. The homey theme continues with the food, which is fresh and tasty, with a strong focus on seasonal and sometimes foraged local vegetables.
11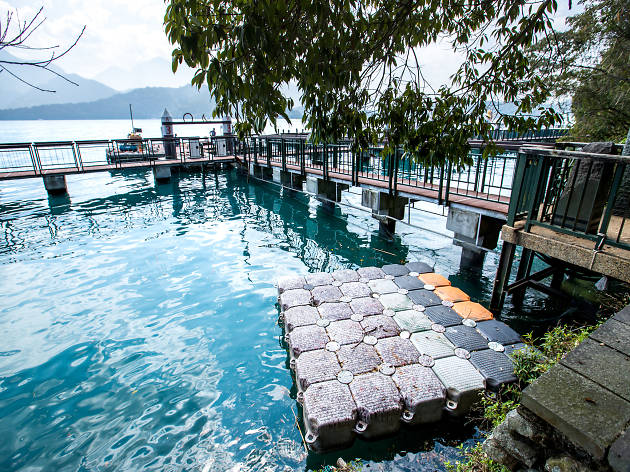 Shutterstock
Sun Moon Lake National Scenic Area
Where is it? Nantou County
What is it? A beautiful nature reserve spanning the eponymous Sun Moon Lake and its surrounding mountains. The area is the ancestral home of the Thao people, Taiwan's smallest Aboriginal tribe.
Why go? Sun Moon Lake's views can be appreciated in numerous ways: hiking, cycling, or boating. Take the cable car up to Formosa Aboriginal Culture Village, an outdoor museum dedicated to Taiwanese Indigenous tribes that's also an amusement park.
12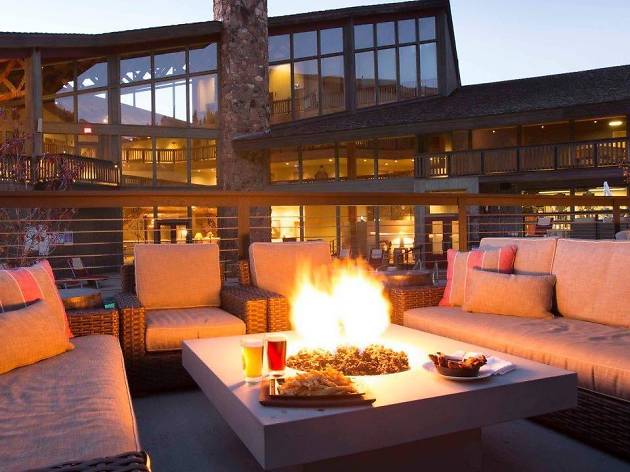 Where is it? Taipei
What is it? This family-run ice creamery has been in Taipei since 1947 and offers over 70 kinds of fresh, homemade ice cream. Snow King is perhaps most famous for its quirky savoury scoops which the founder created for his diabetic customers.
Why go? On top of standard choices like chocolate and strawberry, Snow King's ice cream flavours range from 'offbeat but interesting' (egg, Taiwanese beer, sticky rice), to 'so gimmicky it warrants a try' (wasabi, pork floss, sesame chicken).